Happy 10th birthday to Instagram! It's hard to believe that the platform has been around for a whole decade — it feels like just yesterday that we shared our very first blurry, unfiltered snap of the sandwich we had for lunch. 
It's also pretty crazy how much the app has evolved over the last decade — going from a humble, photo-sharing platform to one of the most powerful marketing and business tools on the planet. It's had quite the glow-up!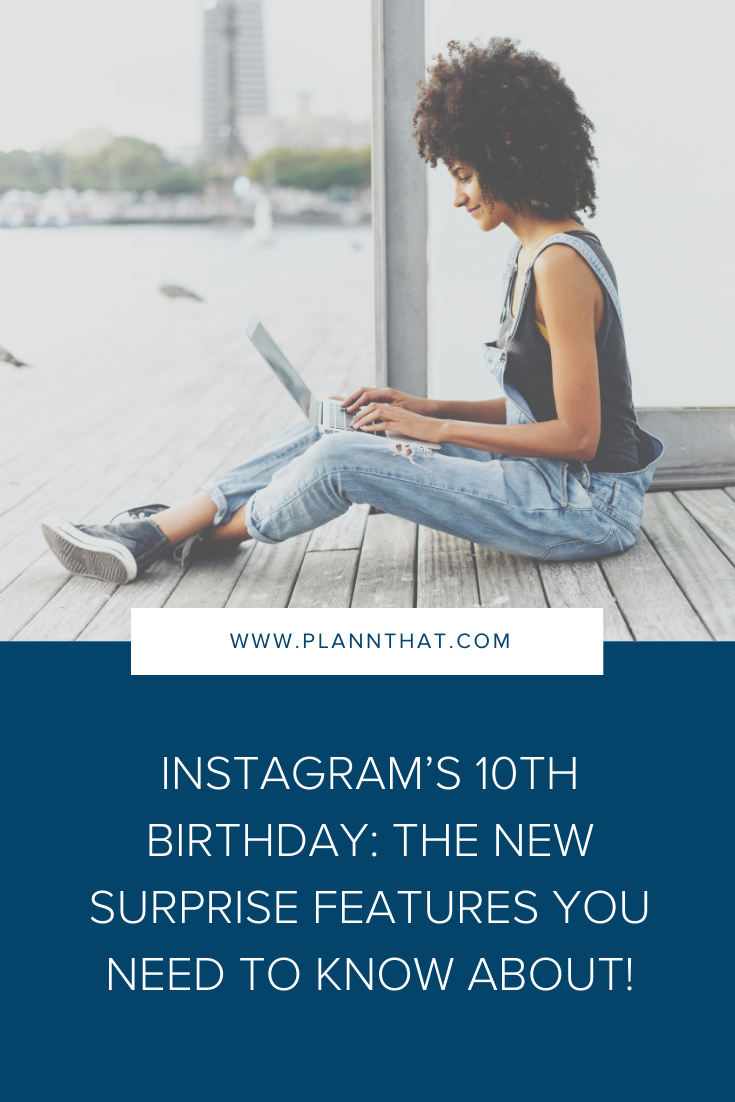 But while Instagram is celebrating their 10th trip around the universe (or is that the cybersphere!?) it's us who gets all the presents! To mark this milestone, they've just unveiled bunch of exciting new features. Some are fun, pop-up surprises, while others are here to stay — and are set to seriously shake up the way we create, sell and shop online.
Here are Instagram's 10th birthday releases so far:
You can now change your Instagram icon

Mmmm, we love Easter Eggs! Ideally the edible type, but we'll also settle for the virtual kind (hidden surprises in movies, games and other digital mediums) That's exactly what Instagram has blessed us with, hiding a fun, surprise birthday feature in the settings menu! Our eagle-eyed senior product manager Lauren stumbled upon this surprise by accident and was delighted to share it with the rest of the team.
If you head to your settings menu and hold down from the top, you'll see a gift icon pop up. This will then direct you to a hidden section where you can change your Instagram icon! 
There are 13 icons to choose from, including throwback classic icons from over the years (including our personal favorite, the very top-secret looking 'Codename' from 2010!) There's also a bunch of fun and colorful icons, like gold and twilight. Once you've selected your fave, this will then show up on your homepage!
While we're not sure how long this feature will stick around for, we have a feeling it's just a temporary birthday treat. So, be sure to give it a whirl while the fun lasts!
Instagram has rolled out 'story maps'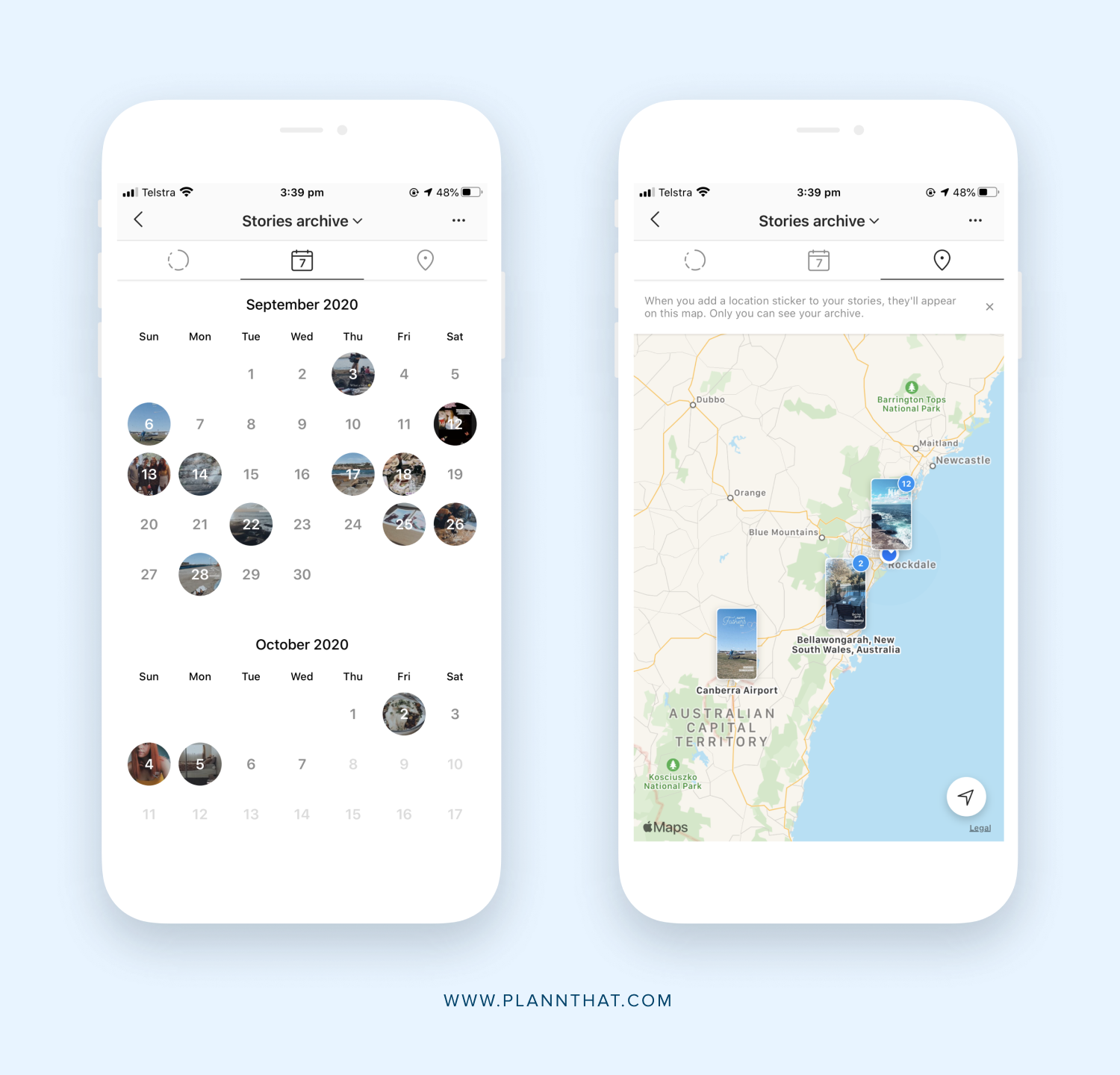 While we can barely a remember a time before stories on Instagram, they've actually only been around for three years! You can now relive the magic you've created on stories so far, thanks to their new 'story maps' This private feature gives you a snapshot of all the stories you've posted so far (just in case you need a reminder that they're never really 'gone' after 24 hours!)
The calendar gives you a birds-eye view of exactly how many stories you've posted and when (it's a great way to get a perspective on how consistently you're posting — although you can also use Plann to do the same thing) 
Meanwhile, the map shows you all the stories you've posted with location stickers — which is sure to evoke a sense of wanderlust in the midst of COVID-19!
Basically, it's like a way more fun version of the 'stories archive' feature that already lives inside Instagram. We hope it's here to stay, because it's an awesome way to quickly locate old stories and add them to your highlights.  This feature is currently rolling out around the globe and if you have it, you can access it to navigating to 'archive' in your settings menu and 
Instagram has launched two new wellbeing features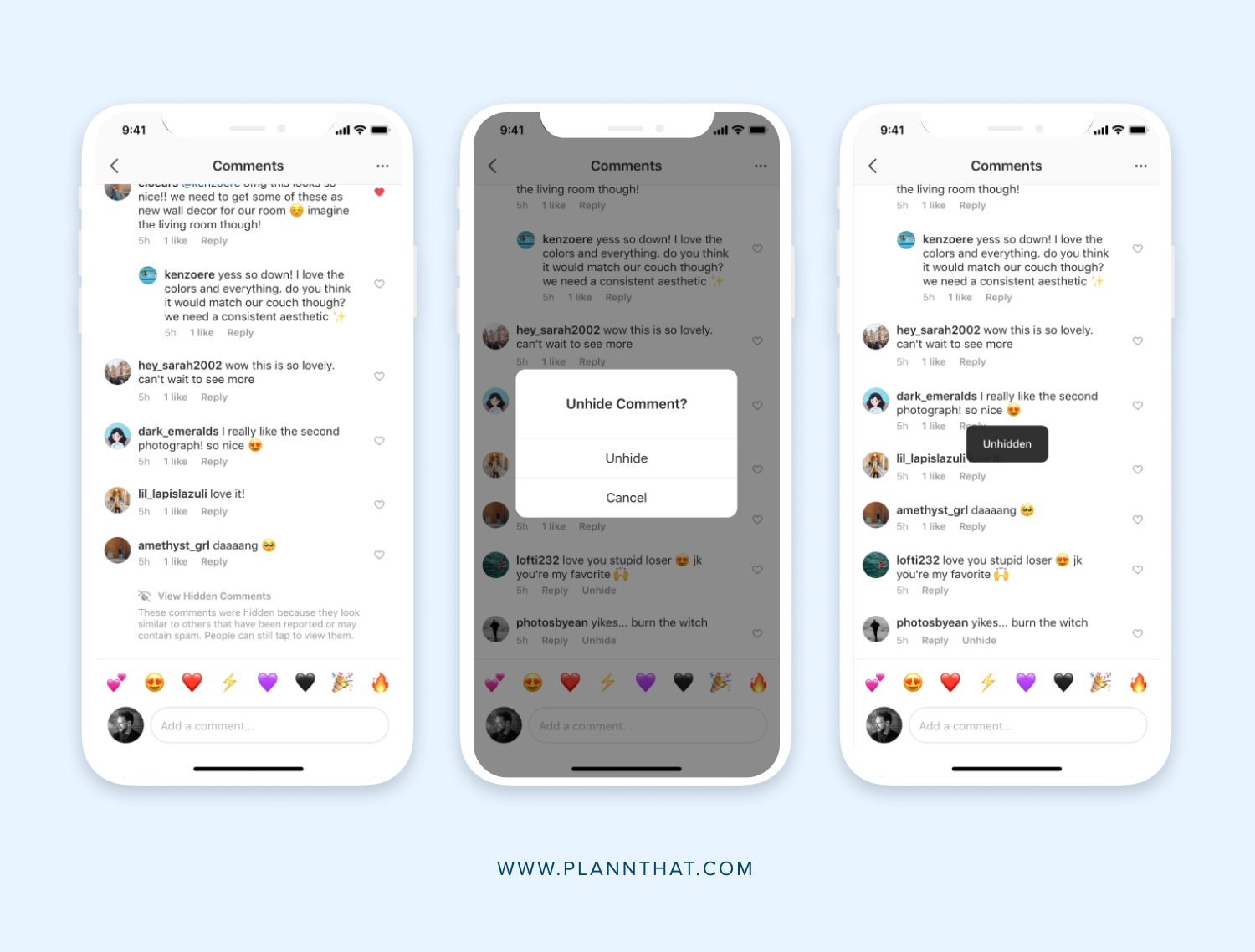 Instagram's 10th birthday month also happens to coincide with National Bullying Prevention Month. So, what better time to release some new wellbeing features to help make Instagram's a more positive and safe space?
The first one is hidden comments, which is similar to the 'hide replies' feature Twitter rolled out last year. The idea is to hide negative or offensive remarks, which is thought to disincentivise people from leaving them in the first place.
But, while the Twitter version had to be done manually by the account owner, Instagram's take is done automatically using AI. Hopefully, this will mean that nobody ever has to see the nasty comments in the first place!
Instagram's second new wellbeing feature is 'nudge warnings.' Instagram already nudges posters who they flag as potentially trying to make offensive comment, giving them a chance to reconsider whether they really want to post it. The nudge will act as a second warning that specifically targets repeat offenders — warning them if they continue to post it, their comment may be deleted or they may be deleted from the platform.
All in all, we're in total support of these new features — because ain't nobody got time for nastiness online! That said, we will be interested to see how accurate the AI functionality is at first.
Instagram rolled out shopping on IGTV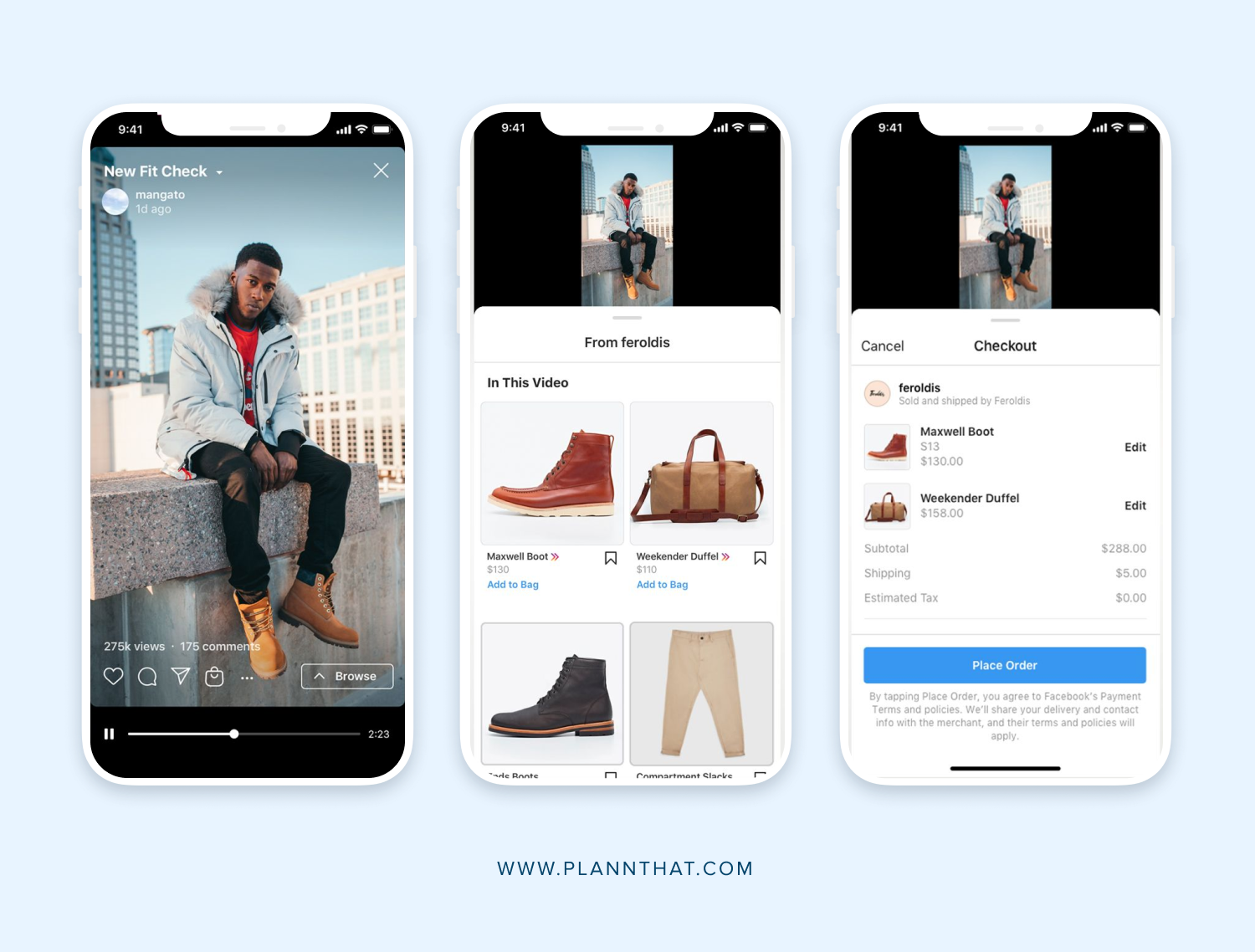 Here's a big one! Instagram is taking its eCommerce features to a whole new level, adding shopping to IGTV! 
The new feature will mean that you can tag products in your IGTVs, with a handy catalogue popping up below the video. Then, customers can check out with just a few taps, either right within the Instagram app, or by navigating to your website.
While you've been able to tag products in your Instagram feed and stories posts for a while, having the 'shop' feature available in this long-form video format is set to revolutionize the way we sell — after all, nothing builds trust quite like video
It seems this is only the beginning when it comes to shopping via video, with Instagram also teasing that they'll be adding this feature to Reels, too! 
Stay tuned to our full guide to how to use shopping on Instagram — including how to make it work for you on IGTV.  
Instagram is releasing new messenger features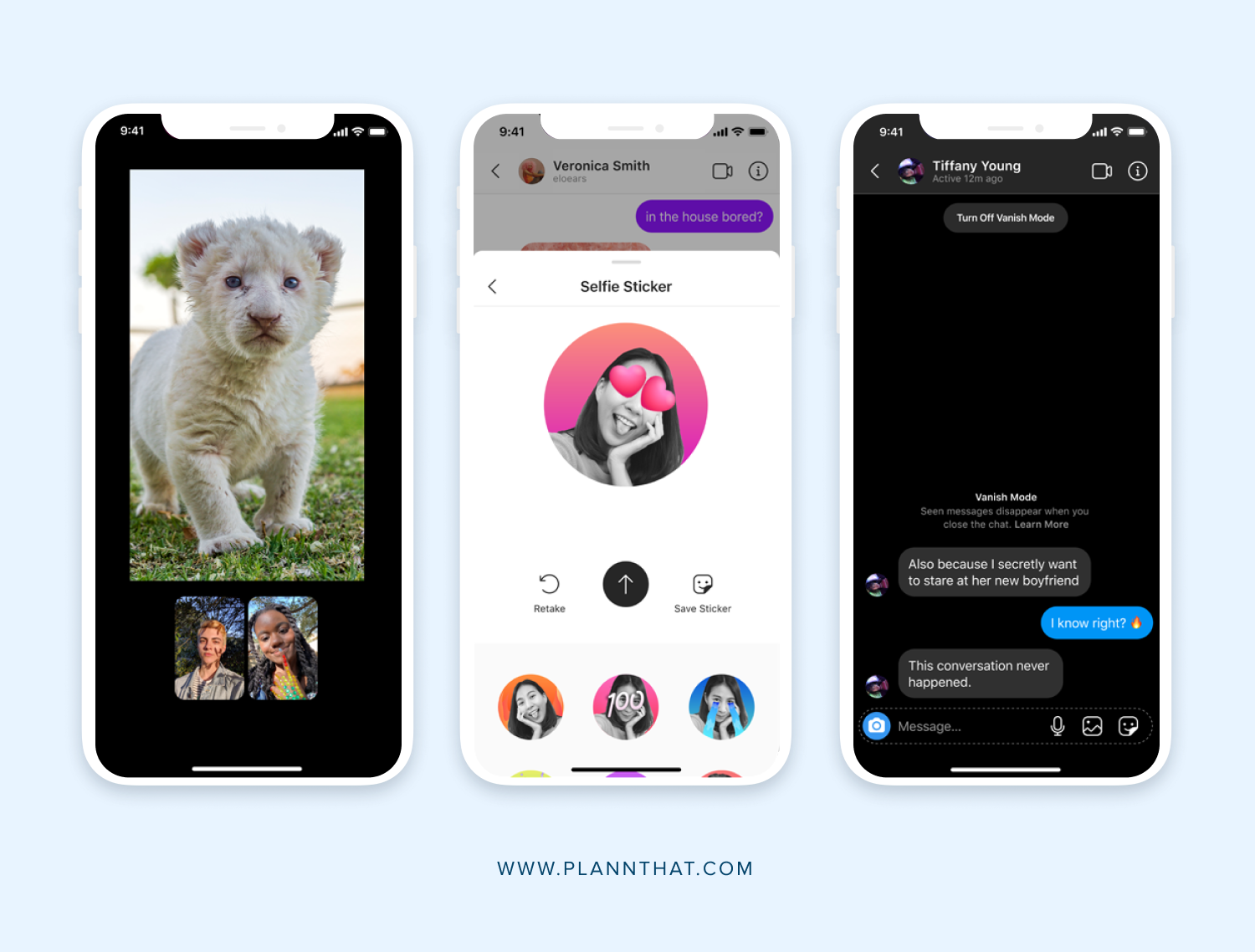 While this one technically started happening in late September, we still think it deserves a mention — especially as there's a bunch of new messenger features still to come!
You may remember that Instagram recently rolled out a new DM experience — beginning the process of merging with Facebook messenger. You can now use some of the features you know and love from Facebook, like replying to a specific message, forwarding a message, and customizable chat colors and themes.
But, it seems the messenger fun has only just begun, with Instagram dropping a full list of the features they've got in the works:
• Communicate Across Apps: Seamlessly connect with friends and family across Instagram and Messenger by using either app to send messages and join video calls.
• Watch Together: Enjoy watching videos on Facebook Watch, IGTV, Reels (coming soon!), TV shows, movies, and more with friends and family during a video call
• Vanish Mode: Choose a mode where seen messages disappear after they're seen or when you close the chat.
• Selfie Stickers: Create a series of boomerang stickers with your selfie to use in conversation.
• Chat Colors: Personalize your chats with fun color gradients.
• Custom Emoji Reactions: Create a shortcut of your favorite emojis to react quickly to messages from friends.
• Forwarding: Easily share great content with up to five friends or groups.
• Replies: Respond directly to a specific message in your chat and keep the conversation flowing.
• Animated Message Effects: Add visual flair to your message with animated send effects.
• Message Controls: Decide who can message you directly, and who can't message you at all.
In a statement, Instagram mentioned that they're rolling out these new features on Instagram and Messenger in a few countries around the world, and will expand globally soon.
While Instagram's official birthday was on the 7th October, they're marking the milestone with an entire bday month. So, don't be surprised if this list keeps on growing, and be sure to keep your eyes peeled for any more surprise goodies!