There comes a time when every business owner needs to put their social media skills to work and promote a sale on Instagram.
Figuring out how to sell on Instagram can be daunting. What is the best way to promote a sale, especially if it's a short one, to make sure that your Instagram audience pay attention and most importantly, take action?
Well, that is a big kettle of fish if you ask us!
But today? We're here to simplify this big ol' topic and make it super easy for you to successfully promote a sale on Instagram by following our step-by-step tips.
Heck yeah!
Keep on reading to find out the tricks and tips about selling on Instagram. 

Step 1: Review Your Instagram Analytics
Before you even think about creating graphics to successfully promote a sale on Instagram, you first need to take a fine tooth comb through your Instagram analytics.
Something that is oh-so handy for making sure that whatever content you create to promote your sale is highly engaging and performs well is to take a look at your Plann analytics dashboard.
Inside the Plann app you can discover your best performing content based on engagement and/or post likes. You can even find out what times of day get you the best results as well as your top performing hashtag lists.
How flipp'n amazing is that?
If you want to take it a step further you can even be sneaky and take a peek at your competitor's Instagram analytics and see what works well for them.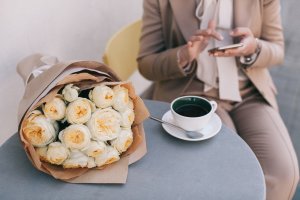 PSSST -> Here's what Plann Instagram Analytics look like…
Step 2: Make It Enticing
There's nothing worse than seeing a brand desperately trying to promote a sale on their Instagram account and absolutely bombarding your newsfeed and stories scrolling with eye-wateringly bright graphics that all say the same thing.SALE!
SALE NOW ON!
20% OFF!
A plain old graphic with text may seem enticing at first, but when you've been served that same piece of content for three days in a row, it can get pretty darn boring.
Instead of being one of those brands, create a successful Instagram sale campaign by designing content that is enticing to your audience.
Focus on things like…
✔ The benefit to your audience
✔ How your 'thing' will change their life (i.e. check out this influencer on a beach wearing our sale style!)
If you are an online store with a whole variety of stock that is on sale it can help to set up an Instagram Stories highlight that is dedicated to showcasing your sale items in a 'catalogue' style. Or, you can even share a few sale items together in an Instagram carousel post.
Make the most of these multi-post features and give your audience an experience that they'll remember!
If you truly want to successfully promote a sale on Instagram you need to 'show' your followers exactly what is on offer rather than crossing your fingers and hoping they're interested enough to jump over to your website and find your sale section.
PSSST -> Here's how to make custom Instagram Story graphics!
Step 3: Organise + Schedule Your Content
Once you've whipped up your content, it's time to plan it out in your Instagram grid and schedule it for posting.
There's nothing worse than forgetting to share to Instagram that you are running a sale… until the last day of that sale!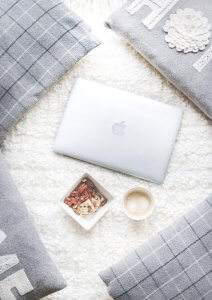 With the Plann app, you'll be able to organise and schedule your Instagram Stories graphics and your Instagram feed content all in the one place.
Easy peasy.
PSSST -> Here's how you can create an awesome Instagram content plan!