There's been no shortage of big news in the world of social media. From algorithm changes to new B2B marketing opportunities, there are stacks of exciting social media updates to add to your radar. 
To make sure you don't miss a beat, we've rounded up six of the biggest updates being rolled out across Instagram, Facebook, Pinterest and LinkedIn. 
Ready to dive in? Let's reveal everything you need to know about the latest changes, new product releases and updates in social media marketing (and what they mean for your business). 
Instagram's Chronological Feed is back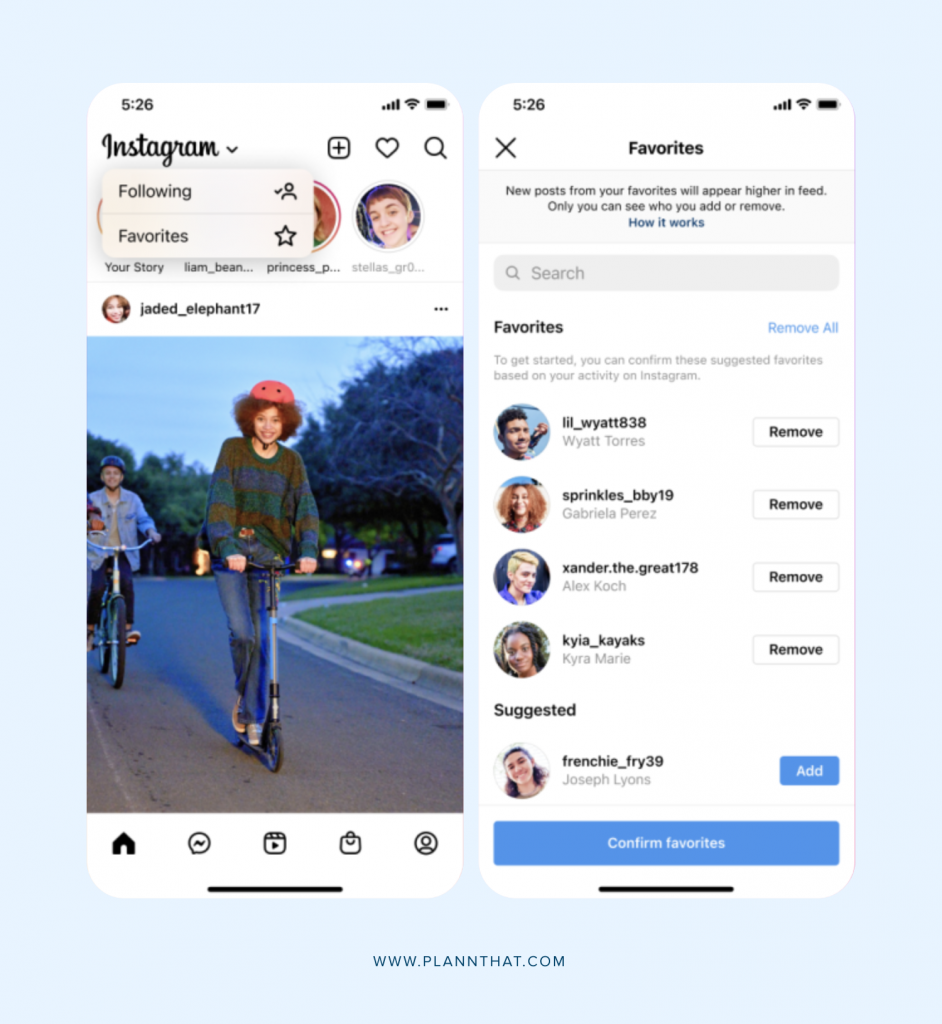 Major news out of Instagram HQ: the Chronological Feed has made its long-awaited return! This is easily one of the most highly anticipated platform updates and with good reason.
Since 2016, Instagram has used an algorithm and ranking system to personalize the content served to you on the platform. This meant you weren't able to see posts in chronological order as they were posted. Instead, you'd be served photos and videos from brands, creators and advertisers based on your interests and behaviour on Instagram.
But in a recent video announcement on Instagram Adam Mosseri (Head of Instagram) revealed that we now have two new chronological feeds to access. 
The first is 'Following' which allows you to see posts from people you follow in chronological order. The second is 'Favorites' which helps you never miss a post from the accounts you care about the most. Once you've nominated your 'favorite' accounts, you can access a chronological feed of their posts within Instagram. 
But Adam is quick to point out that the main feed experience will still be based on the Instagram algorithm, packed with personalized recommendations of content. The addition of these two new feeds simply gives you more control over how you navigate the platform and how you view content. 
Instagram is allowing all users to tag products in their posts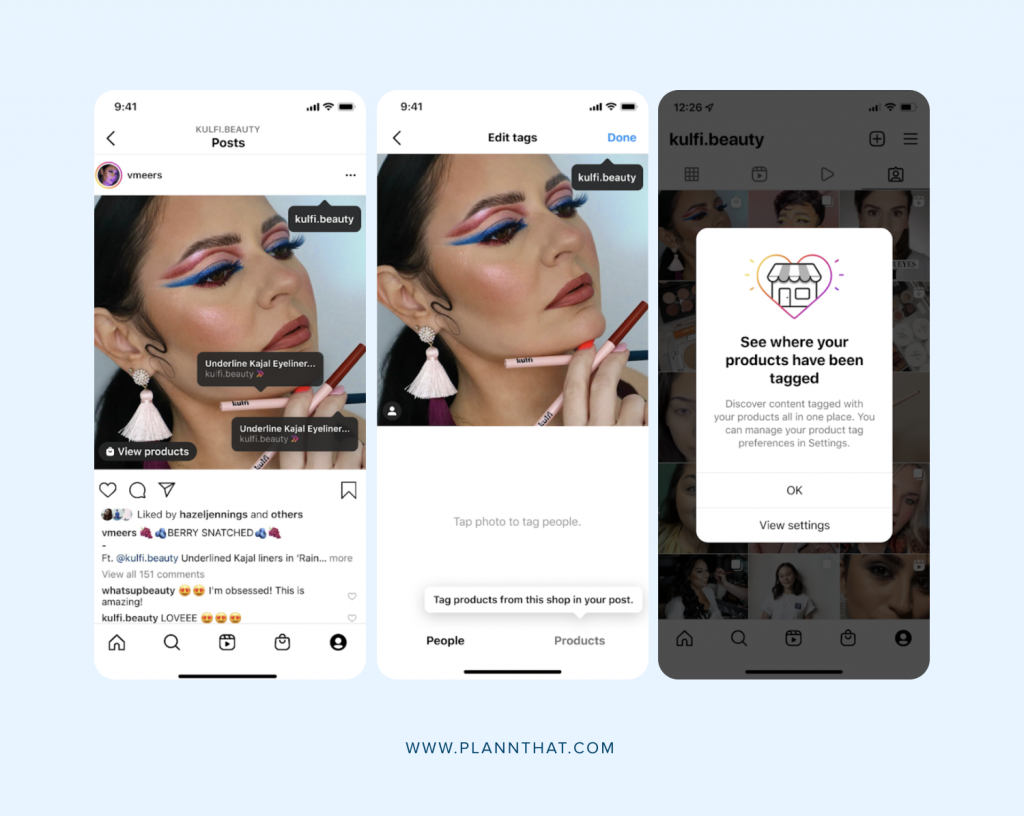 Social commerce is continuing to dominate in 2022, as this latest update from Instagram proves. While approved creators have been able to tag products in their posts for a while, Instagram is now allowing all US users to tag products in their Instagram posts. 
With the expansion of product tags, brands have a new and exciting opportunity to inspire eCommerce sales directly from user-generated content. From Feed posts to Stories and Reels, the ability to tag products in posts is designed to make it easier for users to discover and purchase new products.
Plus, brands and businesses will be able to see all of the posts that have tagged their products and will receive a notification when one of their product tags is used. 
Instagram is testing a new immersive feed experience 
Do you find yourself endlessly scrolling through Reels and TikToks? Well, the Feed layout certainly has something to do with it. The full-screen immersive experience makes it easy to get absorbed in hilarious, entertaining content.
That's why we're excited to hear that Instagram is working behind the scenes to test a new immersive feed experience. According to app researcher Alessandro Paluzzi, this full-screen feed would bring together Feed posts, Stories and Reels into one single feed.
While this feed is still in the prototype phase, it will be an exciting new development for the app (and may even influence the kind of content formats available on Instagram, too).
Facebook is developing reactions for Reels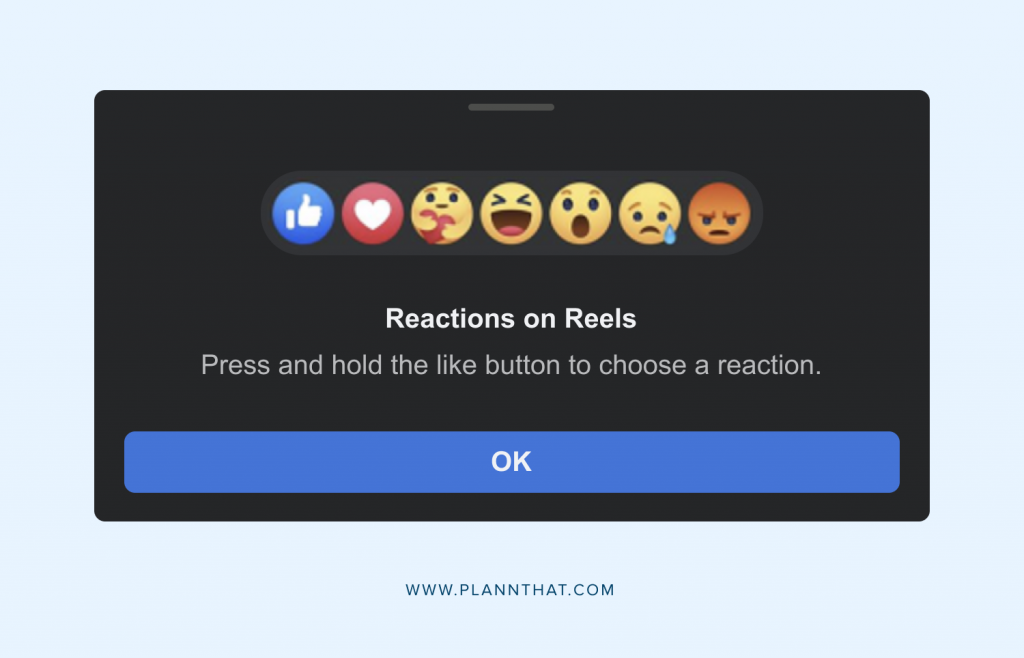 Reactions have been a big part of the Facebook experience for years now. So, it only makes sense that the crew from Facebook are planning to roll out reactions to Facebook Reels, too.
Up until now, you've simply been able to like or comment on a Reel on Instagram and Facebook. But with the addition of reactions, users will have more dynamic ways to engage with this popular short-form video format. 
While details are scarce at the moment, this would be a fun new way to interact with the Reels created by brands, businesses and creators on Facebook. 
Pinterest is letting users share Idea Pins to other platforms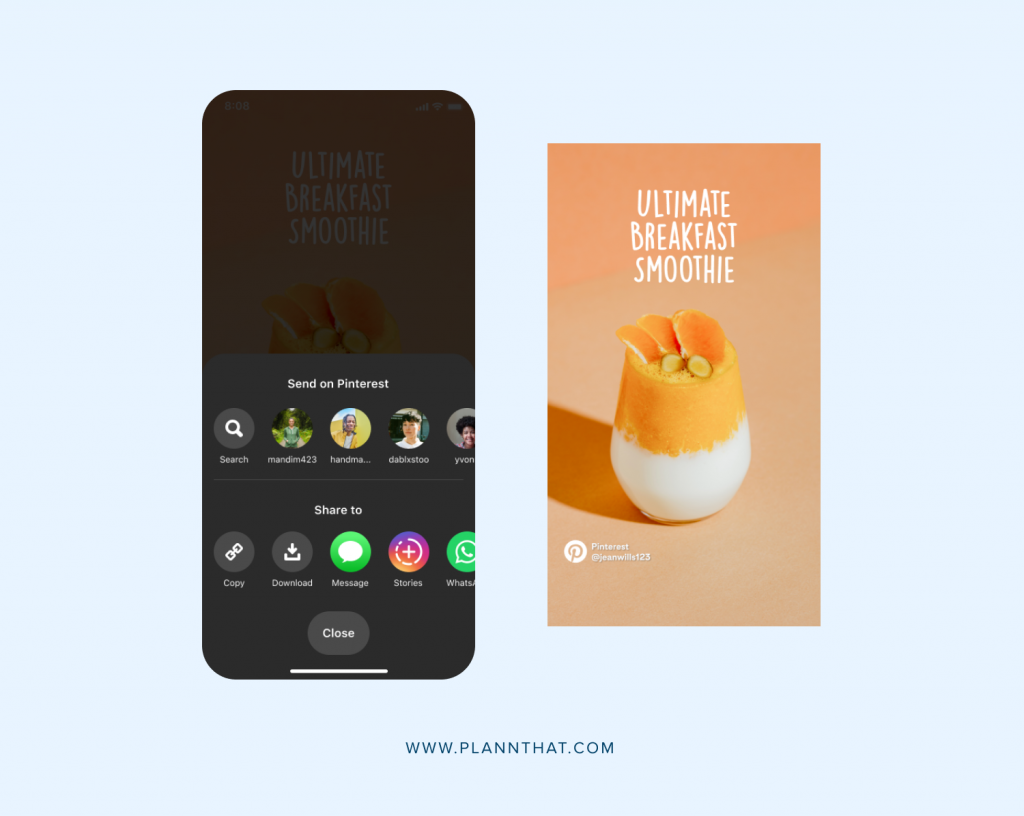 In exciting news from Pinterest, they've just announced that users will be able to download and share their published Idea Pins to other social channels (like Instagram and Facebook). This will help each creator's Pinterest content go further and enable easy repurposing across platforms. 
Here's how it works: Idea Pins will be downloaded as a watermarked video that stitches together all the Idea Pin pages together. Plus, the video will end with a final card that shows the creator's Pinterest name and username.
LinkedIn launches newsletter for Company pages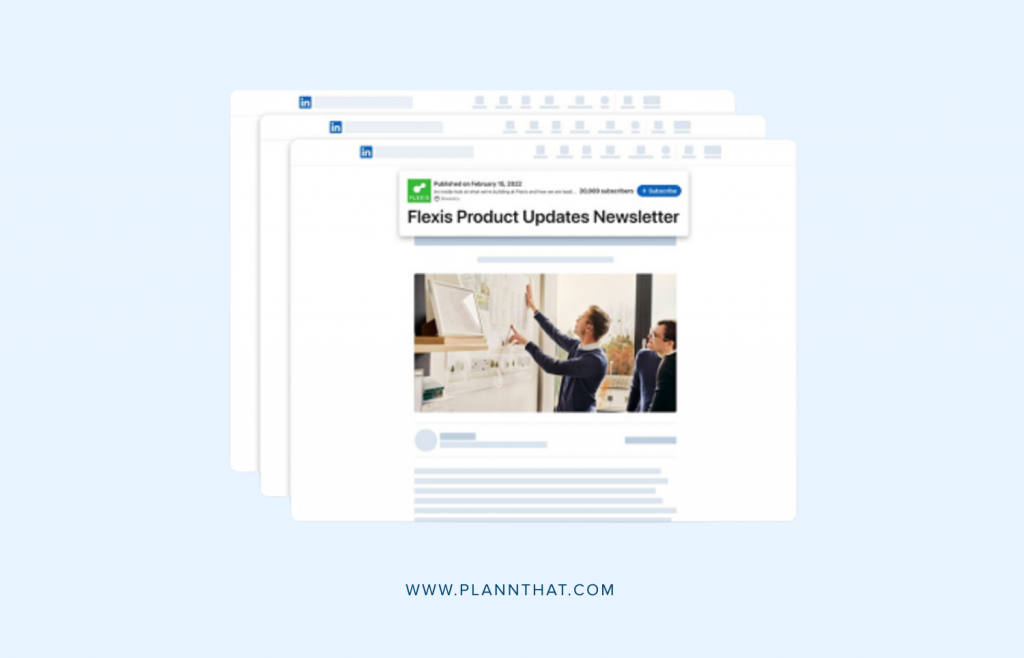 Last, but not least, we have an exciting development from LinkedIn. To help thought leaders, entrepreneurs and companies stay in touch with their audience, Company Pages can now create their own newsletter within the LinkedIn app.
Rather than sending users off to sign up for their newsletter, this feature allows Company Pages to notify their followers about newsletter updates within the LinkedIn ecosystem. Plus, subscribers will be able to get opt-in email notifications to be the first to know when a new edition has dropped.
Level-up your social media presence in 2022 with Plann 
Now you've scored the latest insights about what's happening in social media, it's time to put your knowledge into action. And what better way to do that than with your ultimate all-in-one social media suite, Plann!
Ready to expand your reach on social media with Plann? Go on, redeem your 7-day free trial of Plann Plus. If you don't like it, keep using Plann for free!