There are plenty of big moves and major announcements happening in social media land. But it can be tough to keep your finger on the pulse while building your business, right?
That's why we're giving you an insider scoop into some of the biggest updates from your favorite social media apps (no research or guesswork required).
Ready to stay ahead of the curve and discover the hot new updates straight out of Facebook, Instagram, Pinterest and beyond? Let's run you through all the big changes you need to be across this month.
Facebook Reels launch across the globe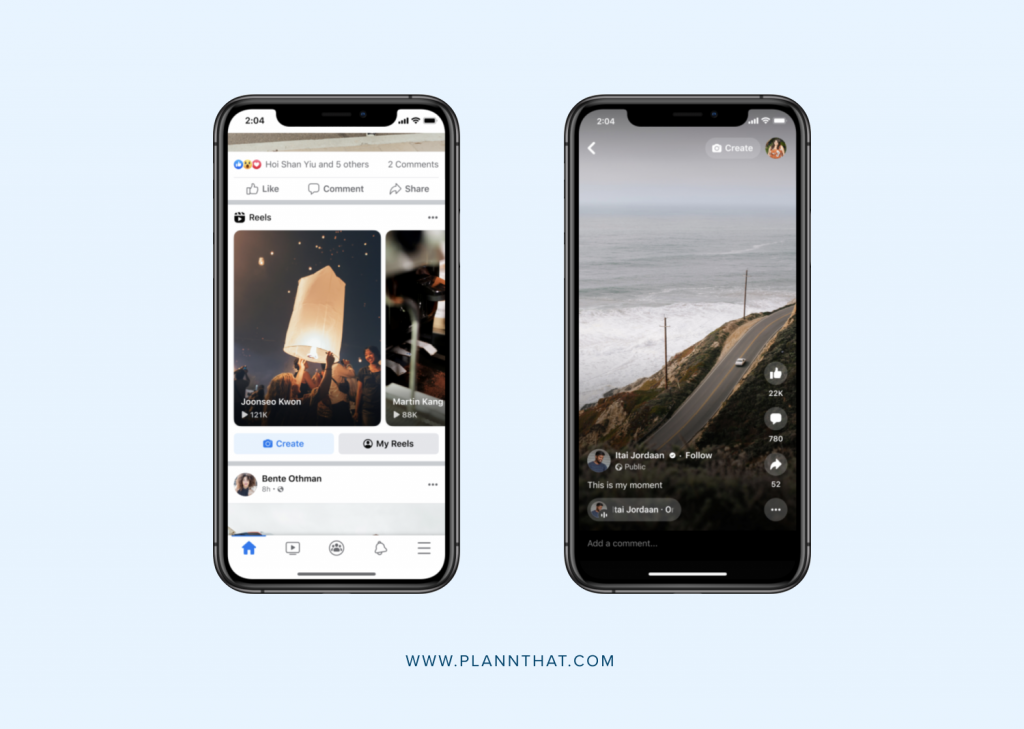 This one is a huge announcement. The team from Meta have just announced that more than 150 countries across the globe will now have access to Facebook Reels.
It comes off the back of a trial of Facebook Reels in the US back in September 2021. Now, everyone's favorite short-form video content format is being rolled out worldwide, along with a stack of editing tools, trending audio, AR effects, timer, countdowns and so much more.
This is exciting news for creators who can now film, design, edit and publish their Reels within the Facebook app (along with resharing their Instagram Reels to Facebook).
New monetization tools for Facebook Reels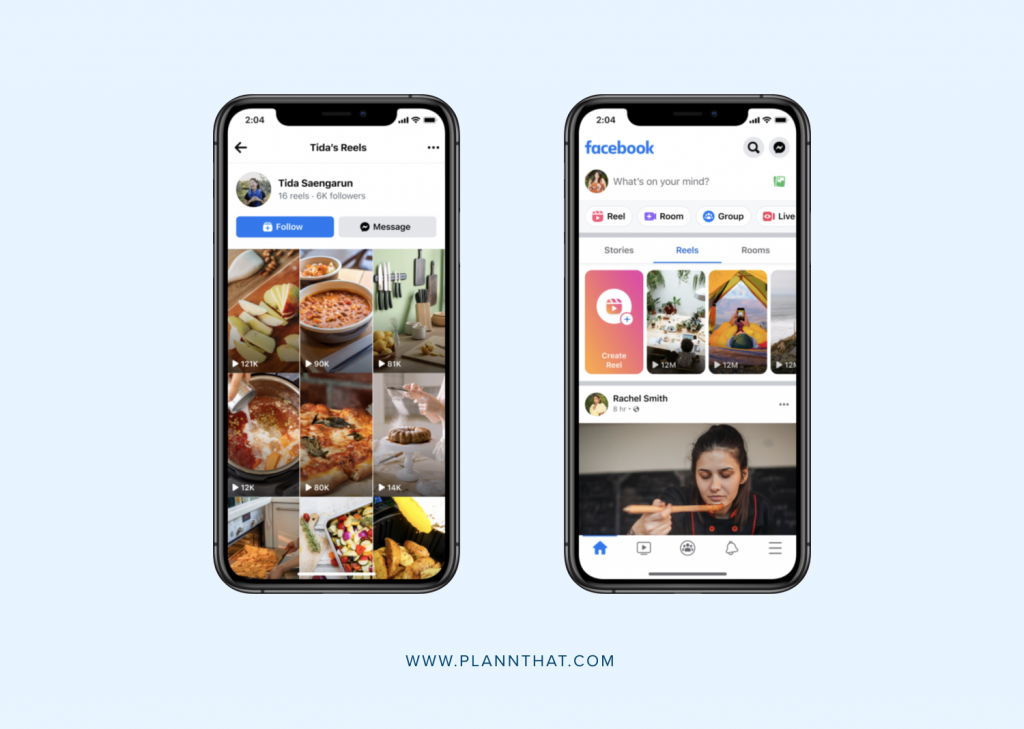 We've also learnt that Facebook is launching a new bonus program for creators known as the Reels Play bonus program. Eligible creators will now earn an income from Instagram and Facebook Reels that receive at least 1,000 views over a 30-day period.
Meta is also expanding tests of their Facebook Reels Overlay Ads to all creators in the US, Canada and Mexico (with more countries expected to be added soon).
This gives creators new ways to earn ad revenue through reels (using banner ads, sticker ads and Stars that fans can buy to support their favorite creators).
New Facebook Reels editing features and placements
And that's not all that's happening with Facebook Reels! Meta has also revealed there are stacks of new ways to create, edit and publish Reels on their ecosystem.
Here are four new editing features you need to know about:
• Remix: now you can create your Facebook Reel alongside an existing, publicly shared Reel.

• 60-second Reels: creators can also extend their Reel length to 60-seconds.

• Drafts: need to take a break during your Reel creation process? Now you can save your Facebook Reels as a draft using the Save button.
Video Clipping: soon, Facebook Reels will offer a clipping tool that allows you to repurpose recorded videos into shorter content formats.
Plus, creators can now share Reels in a range of different placements to maximize your chances of discovery (including in Stories Watch, at the top of the Feed and suggested Reels throughout the Feed).
Instagram launches 'Add Event Reminders' on your posts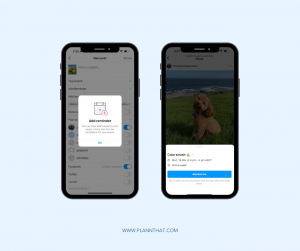 Promoting events just got easier on Instagram because you now have the ability to add an event reminder directly to an Instagram post. What's even more exciting; your audience can opt-in to receive notifications about these events.
Event Reminders can be added to standard posts, branded content posts and even posts with product tags. They can then be shared as stories with the reminder visible.
You can create an Event Reminder in these four simple steps:
Create a new Instagram Feed post.
Under 'New Post', tap 'Add Reminder'.
Input your Event Title, and select your Start Time. You can also include an optional End Time.
Finish creating your post and tap Share.
Instagram launches Private Story Likes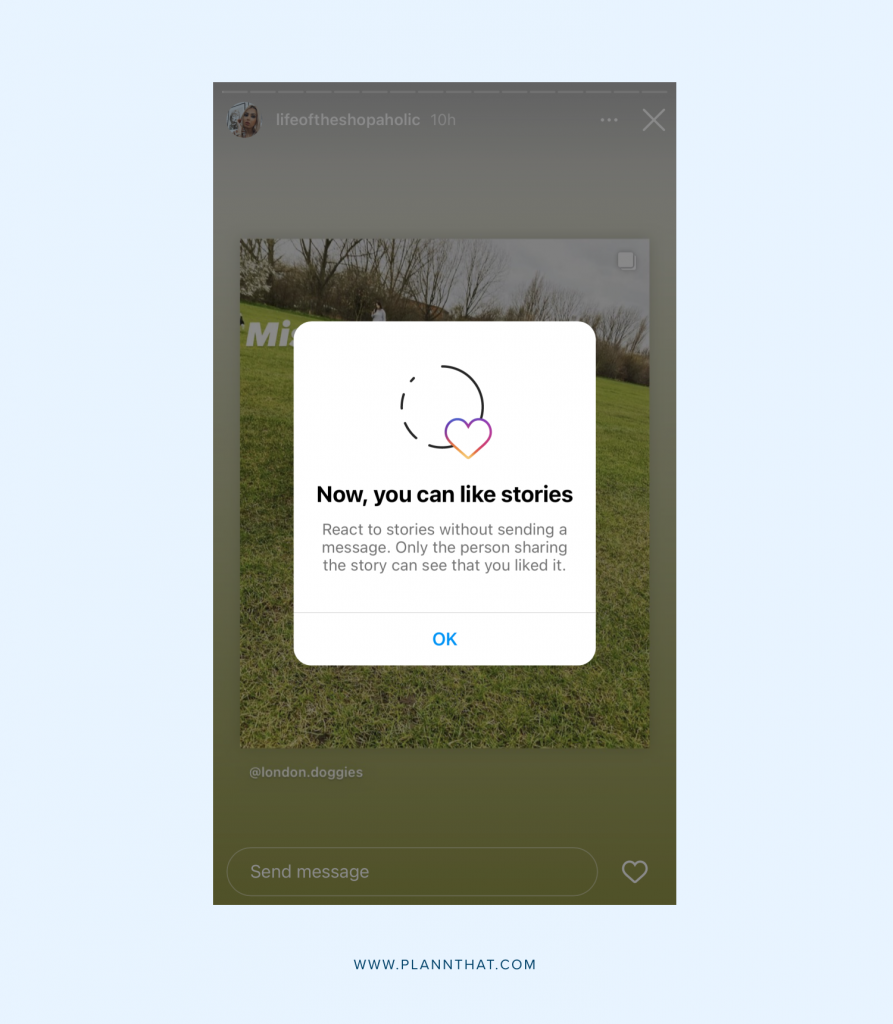 Ever wished there was a way to tidy up your Instagram DMs without losing the engagement from audience reactions? Say hello to Instagram's new features: Private Story Likes.
Now, your audience can show their love for your Stories content without sending a DM. Instead, these engagements appear as hearts next to people's handles on your Stories view sheet.
To send a Private Story Like, simply hit the heart icon on an Instagram Story (located between the 'send a message' button and the airplane icon.
Facebook Messenger releases a stack of new features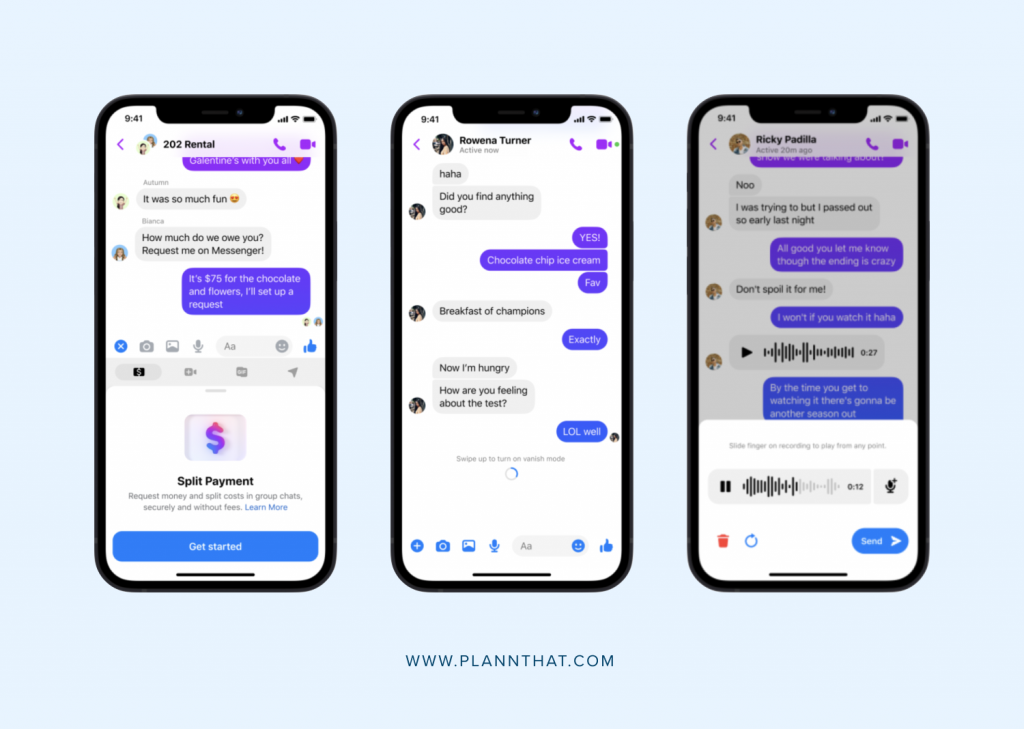 Meta has also been busy adding a bunch of new features to their Messenger app, from new ways to pay with your friends to a bunch of fun ways to communicate with others.
First up, Messenger users in the US can now use Split Payments in group chats. This allows you to easily split bills with your friends and family, and even customize how much each person owes.
Plus, you can now pause, preview, delete or continue recording voice messages prior to sending through Messenger. Plus, each voice message can now be anywhere from one minute to 30 minutes, giving you more scope to truly express yourself.
Finally, Messenger has just revealed a new way to send messages through Vanish Mode. This means your message will disappear once your receipt has opened it. From GIFs and memes to text-based messages, this is a fun new way to communicate through Messenger.
Pinterest introduces AR Try-On for Home Decor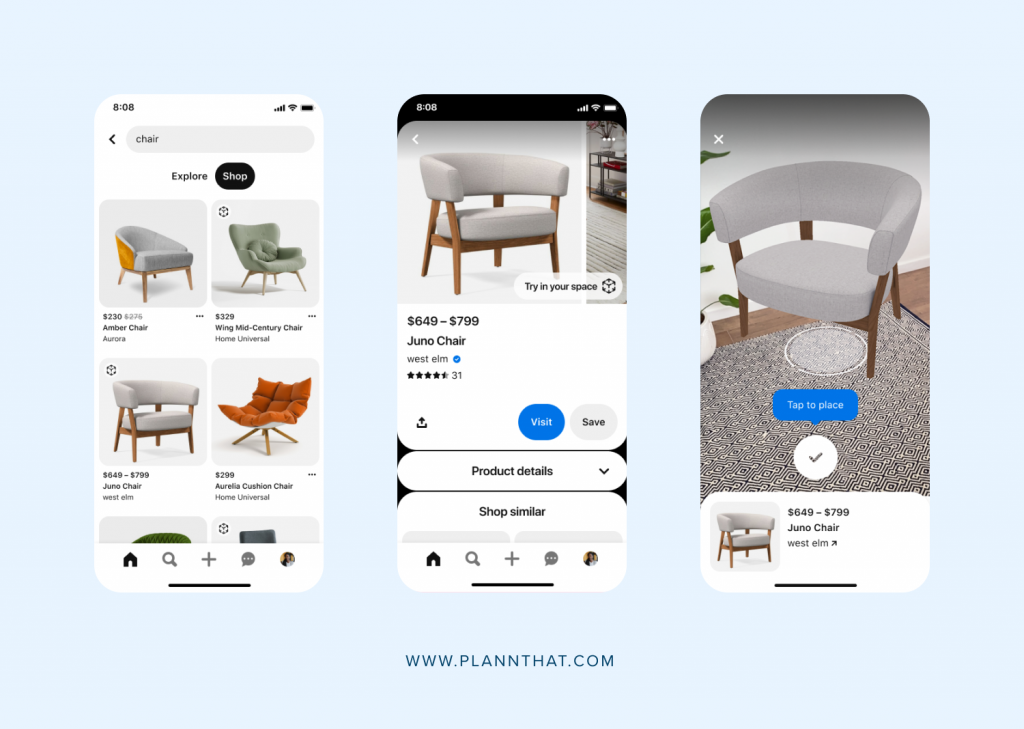 Last, but not least, is an exciting update from the team at Pinterest. Their new Try On for Home Decor features allows Pinners to shop for home decor inspiration and use augmented reality (AR) to place these items in their own home.
Currently, a stack of US retailers (such as Crate & Barrel, Walmart and West Elm) allow Pinners to use the Pinterest Lens camera to try before they buy using AR.
With the rise of eCommerce and online shopping, this exciting new tool is a fantastic way for product-based retailers to boost sales and conversions through social networks like Pinterest.
Level-up your social media presence in 2022 with Plann
Have you heard? Plann supports the world's fastest-growing social media platform, TikTok (along with Instagram, Facebook, Pinterest, LinkedIn and more!).
Ready to expand your reach on social media with Plann? Go on, redeem your 7-day free trial of Plann Plus. If you don't like it, keep using Plann for free!