You probably already know that your social media channels are a great opportunity to attract new potential customers.
But, here's something even cooler: you can actually set up your channels so that they can buy from you without even having to leave the platform!
Get a quick snapshot of how to maximise your social media channels in the video above!
Facebook, Instagram and Pinterest now all have their own in-built e-commerce features to help you skyrocket your conversions. Meaning: you can make sales straight from your social media!
That said, setting these shopping features can seem a little bit tricky and overwhelming when you first look into it. You might find yourself wondering whether you've set it up properly, or whether you've even been accepted!
Never fear, we've got you sorted with this handy cheat sheet. Tick off the steps as you go to make sure you're properly set up on each platform, and you'll be ready to make sales via your socials in no time!
Tip: Print out this guide, so you can tick off the list as you go!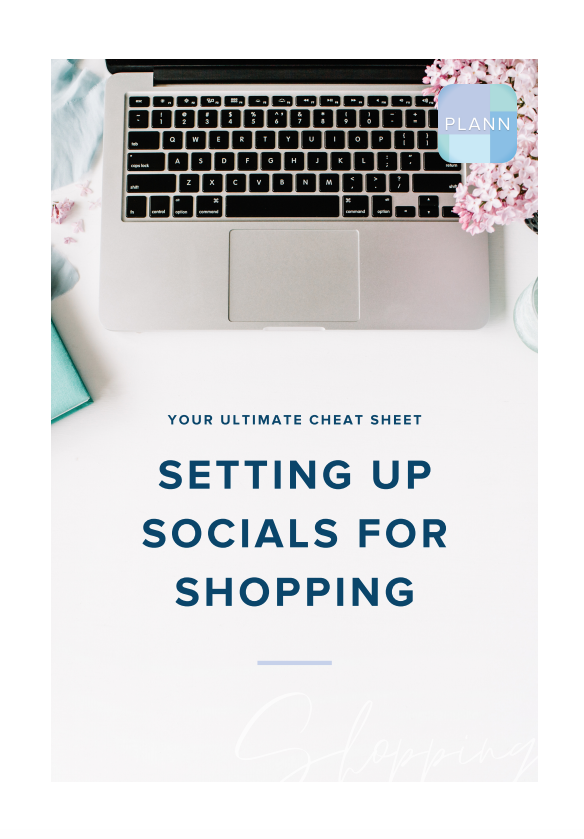 Here's what's covered!
How to set up Instagram shopping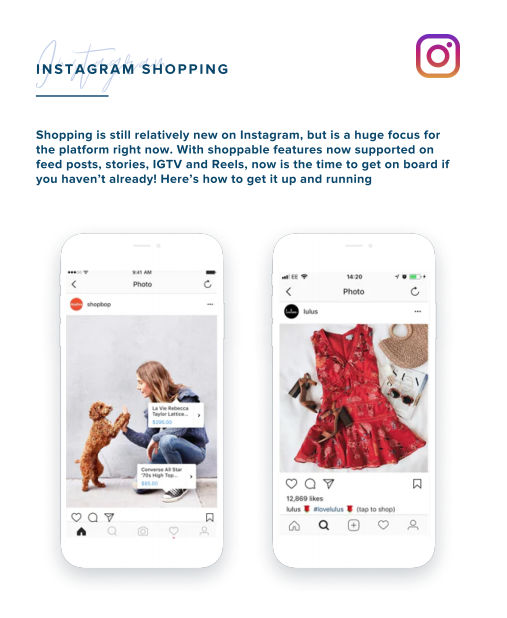 Instagram has a feature called Shop, where you can create a catalog that lives on your Instagram profile. This allows users to shop your products, without having to leave the app. 
You can tag products in your posts, so your customers can find the product easily by just tapping the photo. Tagging products is super simple, just like tagging a friend!

Now, this isn't just limited to your Instagram feed. You can also tag your products in stories. Make sure to utilize the swipe up feature as well!
How to set up Facebook shopping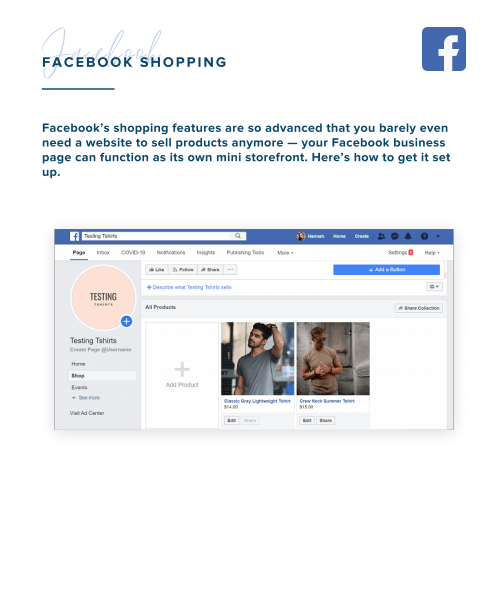 Shopping from small businesses has never been easier, thanks to Facebook's new commerce features they implemented early last year. You don't even need a website!
Now, you'll need a Facebook Business Page to take advantage of this feature. We walk you through how to set that up in the guide

Your products will be grouped together in 'collections.' For this, you'll need to create media for each product listed, as well as give the collection a name and a description.

Facebook allows you to really personalize your shop, so make sure to play around with colors, cover image, text, and layout designs to match your branding
How set up shoppable Pins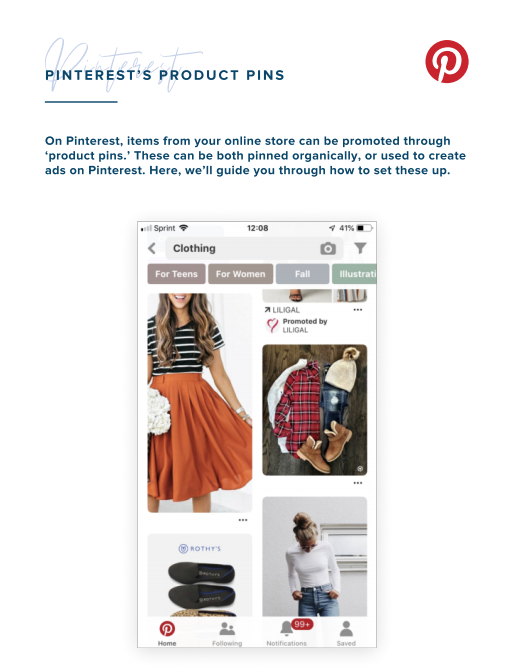 Did you know that 90% of weekly users on Pinterest are actually using the platform to shop? 
Pins can generate traffic for months and even years, but understanding this platform is essential if you want to be successful. We have to look at Pinterest more as a search engine rather than a social media platform




To get the most out of Pinterest's algorithm, you have to understand that it's not only about what your audience is searching for but what you're searching for. Making sure you're spending time on Pinterest is key to guaranteeing that your product is getting seen by the right audienc




The first thing users notice on Pinterest is the content – make sure you have high-quality visuals that represent your products, so people are drawn in

Put in the time! Spend time planning your Pinterest boards, and making sure they match your branding. That will drive traffic to your boards and therefore, your shoppable pins