User-generated content, otherwise known as UGC, is an important part of any social media marketing plan. There's power in working as a team!
Collaborating with your followers to create and source content has plenty of benefits. It can save you time on content creation and help you find content to share when you're running low on ideas.
UGC also a great way to stay connected with your audiences and the things they care about.
If you're not sharing user-generated content on your social media accounts, you're missing out on a goldmine of content opportunities! Here's everything you need to know to kickstart your UGC strategy.
What is user-generated content?
User-generated content is sometimes referred to as consumer-generated content, and it's exactly what it sounds like. It is original, unique branded content that is created by users or consumers.
UGC is often published on social media or another digital platform by the consumers who create it.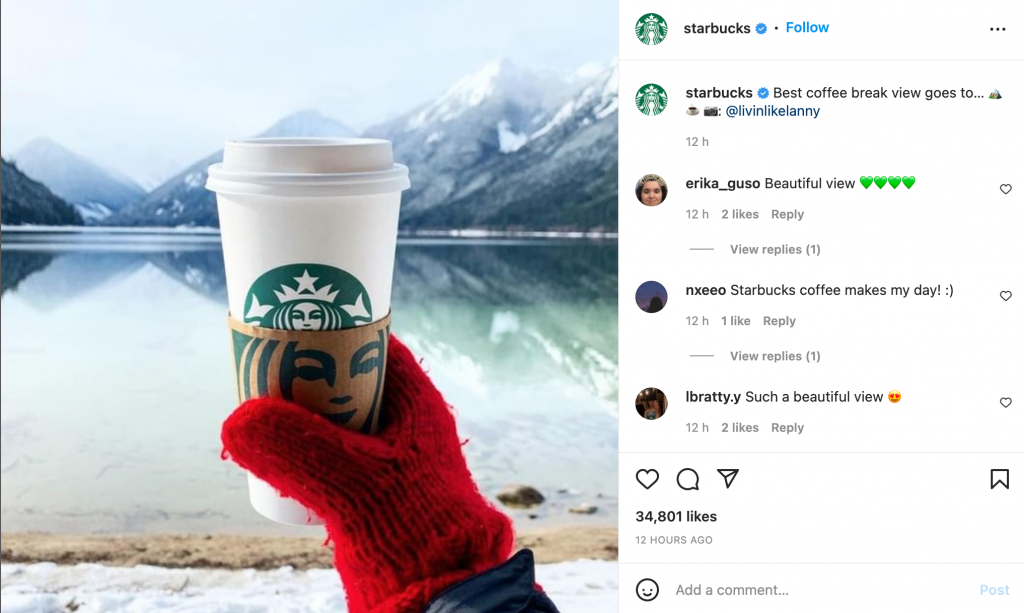 It is specific to your brand, just like content created in-house would be. The difference is that user-generated content doesn't come from a team of professional marketers, designers, and social media managers. It comes directly from your customers!
While you don't automatically have rights to user-generated content that features your brand or products, you do have the capacity to obtain these rights. Doing so can be an important step in building brand awareness and growing your online following.
User-generated content example
There are many different types of UGC. Content can include text, images, videos, reviews, podcasts, and more. Like any other content, the possibilities are only limited to what can be shared on the web.
These pieces of content are perfect for the brands they represent, even though they were created by customers instead of professionals.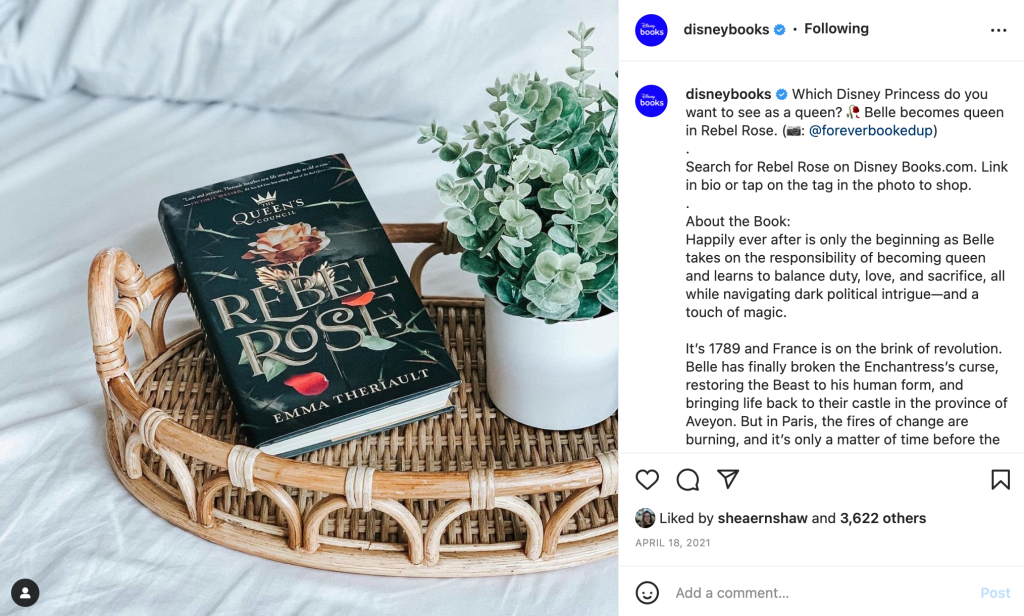 Why you should be using UGC?
User-generated content is an important element of any marketing strategy, helping to influence user engagement and maximize conversion opportunities.
UGC is focused on customers. It is closely intertwined with who your audience is and what they're interested in seeing from you. This can lend your brand a sense of authenticity online, helping you connect with consumers and make a positive impact.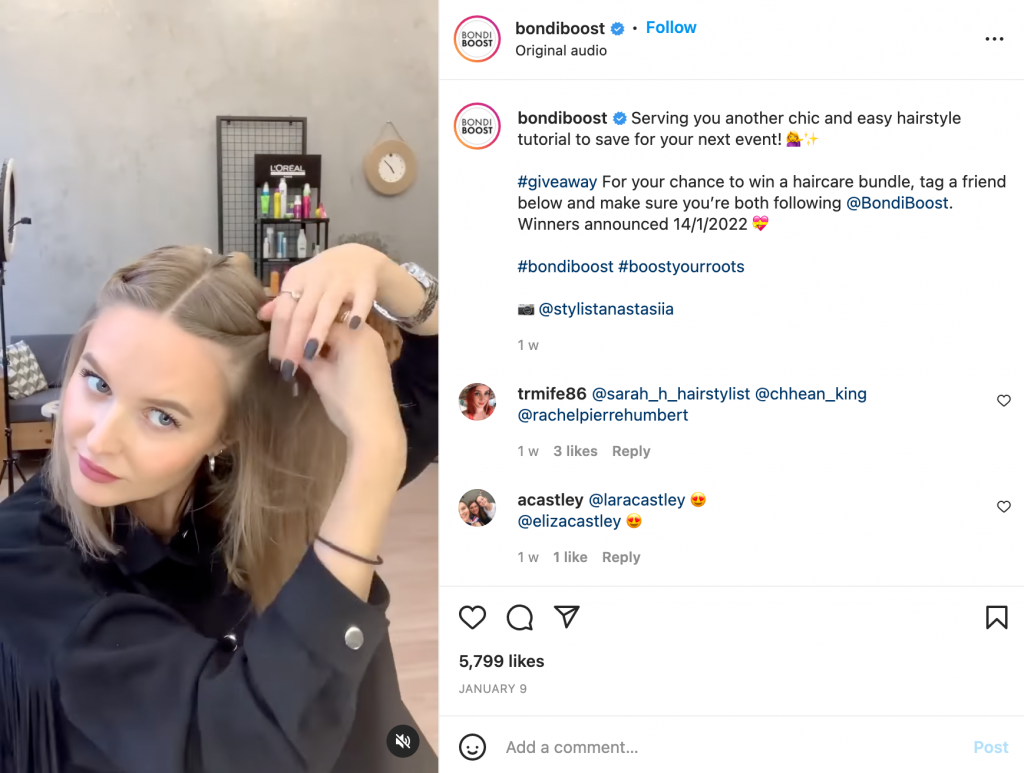 Regularly incorporating user-generated content within your content calendar can also help you improve brand loyalty. UGC is an opportunity for your audience to collaborate with you, playing an active role in producing content and helping you spread the word about your business.
This is an important cognitive shift when it comes to building a community that makes your customers feel valued and included.
Some research indicates that user-generated content can be used as social proof to turn browsers into buyers, affecting purchasing habits and increasing conversions. If you want to increase returns and make your business boom, evidence suggests that UGC should be part of your digital strategy.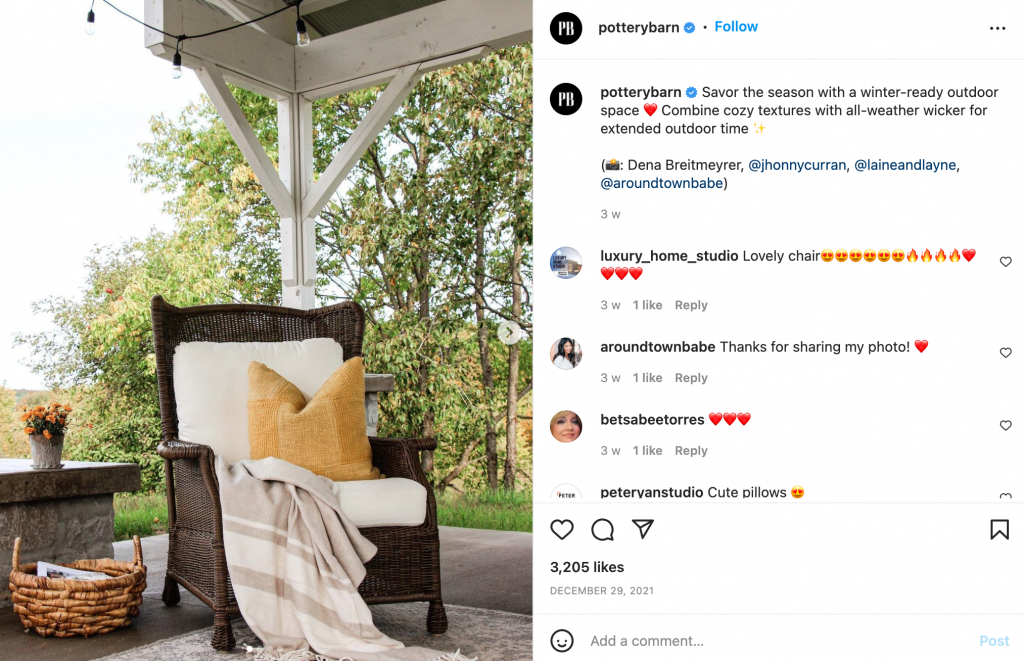 In addition to these benefits, user-generated content is a quick, easy, and adaptable method for sourcing online content. It doesn't involve the setup costs of influencer marketing, but it still offers all the rewards! When you're running low on existing content or finding it difficult to come up with your next post, there's no harm in turning to your audience for some user-generated help.
The right way to share user-generated content
While UGC is a valuable asset for business marketing, it does come with rules and regulations. To ensure you're going the right way about sharing user-generated content, it's important to know and stick to the rules.
Get permission from users before reposting
The first thing to keep in mind is that you always need permission to share user-generated content. Even when content features your brand, its intellectual property rights remain with whoever created (or, in some cases, commissioned) it.
You should always approach the owner of any piece of content you're keen to reshare to ask for permission to use it. Commenting on the post or sending a message is a good way to do this.
In some countries or states, a simple reply of "Yes, you can use this post!" is enough. In others, you'll need written consent or even a contract that acknowledges the terms and conditions of use. Check what the rules are in your region before resharing content.
Be clear about UGC usage
Content owners have a right to know and understand how their content will be used. Before you approach someone to request permission to use their content, it's important that you know where and how you intended to use it.
When obtaining content permissions, let the creator know whether the content will appear on your brand's website, social media accounts, print advertising materials, or somewhere else. Ideally, do this in writing so there's a paper trail to refer back to if needed in the future.
If you eventually want to use UGC for a new purpose that goes beyond what was stated when you originally received permissions, circle back to the creator to request permission again.
Give credit to creators of UGC
Everyone likes to be recognised for their work, and in the case of user-generated content, receiving credit is the law.

When you use someone else's original content to advertise your brand, you should always credit the creator. You can do this with a simple one-line acknowledgement of the content's source, either on an image/video or in a text caption.
Crediting content creators goes beyond just following the rules. It's also the right thing to do, and it helps you build trust and loyalty within your online community.
How to obtain content from users on social media
If you're keen to add UGC to your content strategy, there are many ways to get started! Here are some of the key ways for sourcing content on social media.
Use tags
Your social media tags are a great place to find out what consumers are saying about your brand, and they're also a fantastic source of UGC.

When looking for brand-centric content to share online, start your search in your account's tagged photos and any location tags you're using for your business.
Here, it's likely that you'll find plenty of images of your products in use by real people, perfect for an authentic social media post!
Create hashtags
Hashtags are another good place to locate user-generated content that could help you advertise your brand.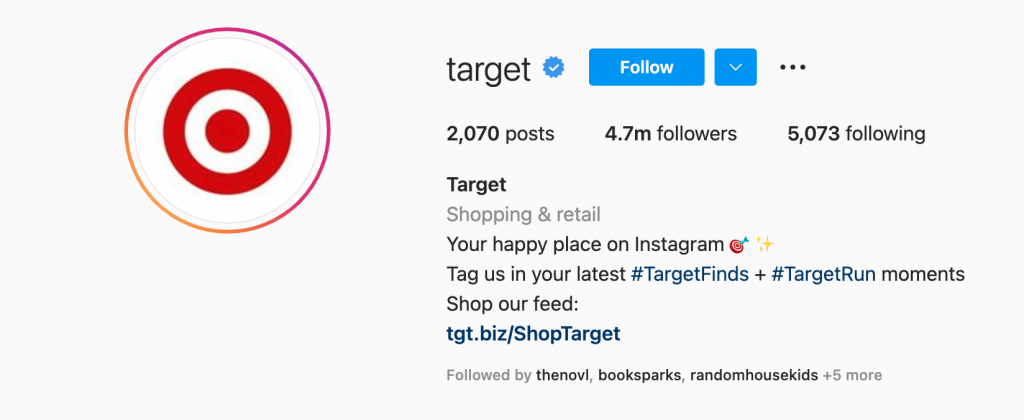 If you're a larger brand, you might find that your audience are already hashtagging your products or business name on social media. If you're running a smaller-scale business or looking for highly specific content, consider setting up your own branded hashtag that your audience can use for their chance to be featured on your social media.
Run competitions
If you're running a brand campaign, competitions can be a valuable tool for sourcing specific UGC quickly and efficiently.
When advertising a new product or service, create a game-of-skill contest that invites users to share relevant content, either tagging your account or using a branded hashtag to get discovered.
This strategy is a win-win. You'll have plenty of UGC to choose from, and even the content you don't reshare will help to generate brand buzz.
How to level-up your UGC game
Beyond running branded hashtags and competitions, there are a few things you can do to encourage your audience to create more user-generated content for your business. Along the way, you can prepare to improve your overall UGC strategy, leveraging content for success.
Here's how to get started!
Tip 1. Set guidelines
First, be clear about the kind of content you're looking for. Only a small percentage of brands are specific about their UGC interests, but often, clear guidelines can actually help users feel confident about contributing content.
If you're looking for specific content types, formats, or themes, tell your audience what you need, and invite them to be a part of your brand's journey.
Make it as easy as possible for users to create content that aligns with your vision, and you'll find yourself sifting through less irrelevant content in the future.
Tip 2. Think strategically
Like anything on social media, good user-generated content is all about strategy. You need to know how UGC fits in with your existing marketing strategy and campaign goals.
When creating strategies and plans, consider the role of UGC in growing your brand, and leave room for it to play an active role in your content calendar.
Ask for UGC that aligns closely with your marketing goals, and let people know in high-traffic spaces like your website or social media bios.
Tip 3. Measure Results
Measuring results can help you optimise your UGC strategy, improving every month to make user-generated content work for you.
As you begin to share UGC, take note of what works and what doesn't. Look at insights and analytics, measuring likes, reach, impressions, and conversions. When you identify high-performing content types, you can plan to include more similar content in your UGC search.
Leverage user-generated content like a pro with Plann
Ready to kick off your brand's UGC journey? Plann ahead! You can use the Plann app to schedule your user-generated posts and to start strategising for your next UGC campaign.
Sign up for a free 7-day trial of Plann today and you can start harnessing your UGC for maximium impact on social media.