One of the best ways to grow your Instagram is to accompany your images with funny, intriguing, engaging captions which entice your community to chat with you.
And the more people liking, commenting, and sharing? The more the algorithm boosts your post into people's feeds.
So what do you do when the nemesis of writer's block strikes your thumbs? Read through our list of Instagram captions for selfies! By the time you're done, you'll have dozens of ideas to choose from and paste into your drafts on Plann!
Good Instagram Captions For Selfies
Stumped on a caption idea for your latest haircut or a new chapter in your life? Here are some good Instagram captions for selfies which work for almost any situation.
• "A little contour and confidence."
• "Life status: Currently holding together with one bobby pin."
• "Humble with just a hint of Kanye."
• "It's a top knot double shot kinda morning."
• "I just want someone to look at me the way I look at food."
• "Yea, dating is cool. But, have you ever had stuffed crust pizza?"
• "May your coffee be hot and your eyeliner even."
• "Confidence level = selfie with no filter."
Short Instagram Captions For Selfies
You don't always need to write an entire novel in your Instagram caption to get your point across. When short and sweet will do the trick, use these Instagram caption ideas for your next post:
• "Physically in the office, mentally at the beach."
• "All I really need is a passport."
• "Life is too short for bad vibes."
• Go where you feel most alive.
• "Better an 'Oops', than a 'what if'."
• "Let the sea set you free."
• "I have no selfie control."
• "Mischief managed."
• "Vibin' n thrivin'."
• "Chase dreams, not people."
Funny Instagram Captions For Selfies
You can't go wrong with funny Instagram captions for selfies. It's engaging and a great way to show off your stellar sense of humour.
• "You never know what you have until you have cleaned your house."
• "There's no 'we' in fries."
• "Vodka may not be the answer, but it's worth a shot."
• "Going to bed early. Not going to a party. Not leaving my house. My childhood punishments have become my adult goals."
• "Alexa, skip to Friday."
• "Summer should get a speeding ticket."
• "Taking naps sounds so childish. I prefer to call them horizontal life pauses."
• "Just dropped my new single. It's me. I'm single."
• "5'2 is my height, but my attitude is 6'1."
Cute Instagram Captions for Selfies
Looking for inspirational, yet cute Instagram captions for selfies? You're in the right place. These captions will work perfectly with your photo and drop some pearls of wisdom at the same time.
• "Life is like photography. We develop from negatives."
• "Some beautiful paths can't be discovered without getting lost."
• "Comfort the enemy of progress."
• "ctrl+alt+delete: Control yourself. Alter your thinking. Delete negativity."
• "There's a girl out there with love in her eyes and flowers in her hair."
• "Focus on the step in front of you, not the whole staircase."
• "I must be a mermaid. I have no fear of depths and a great fear of shallow living."
Pssst….need help getting your selfies looking on-point for Instagram? Check out our suite of editing features inside Plann that will instantly turn your pics into a masterpiece.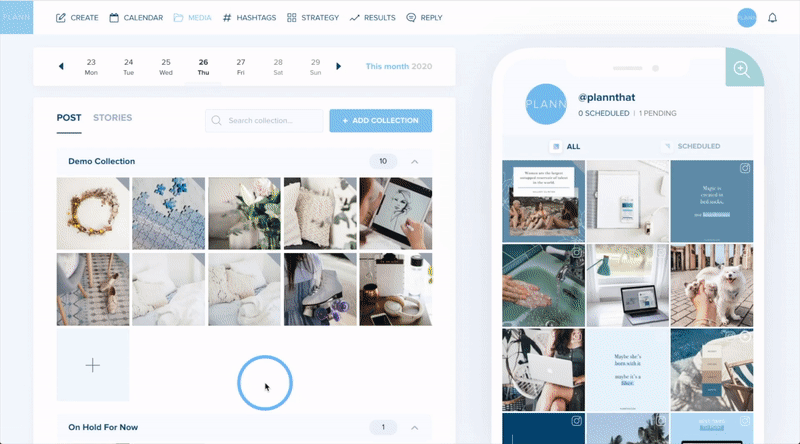 Song Lyrics For Instagram Selfies
Sometimes a song lyric or quote from a famous author expresses everything you want to say. Here are a few quotes perfect for almost every type of selfie.
• "We're happy, free, confused, and lonely at the same time." – Taylor Swift
• "Find me where the wild things are." – Alessia Cara
• "Life is short. Smile while you have teeth." — Mallory Hopkins
• "You've gotta dream like you've never seen obstacles." – J.Cole
• "Trippin' on skies sippin' on waterfalls." – Troy Sivan
• "I'm sorry, the old [enter name here] can't come to the phone right now…" —Taylor Swift
• "They say good things come to those who wait. So ima be at least about an hour late."– Kanye West
• "If I was you, I'd wanna be me too." Meghan Trainor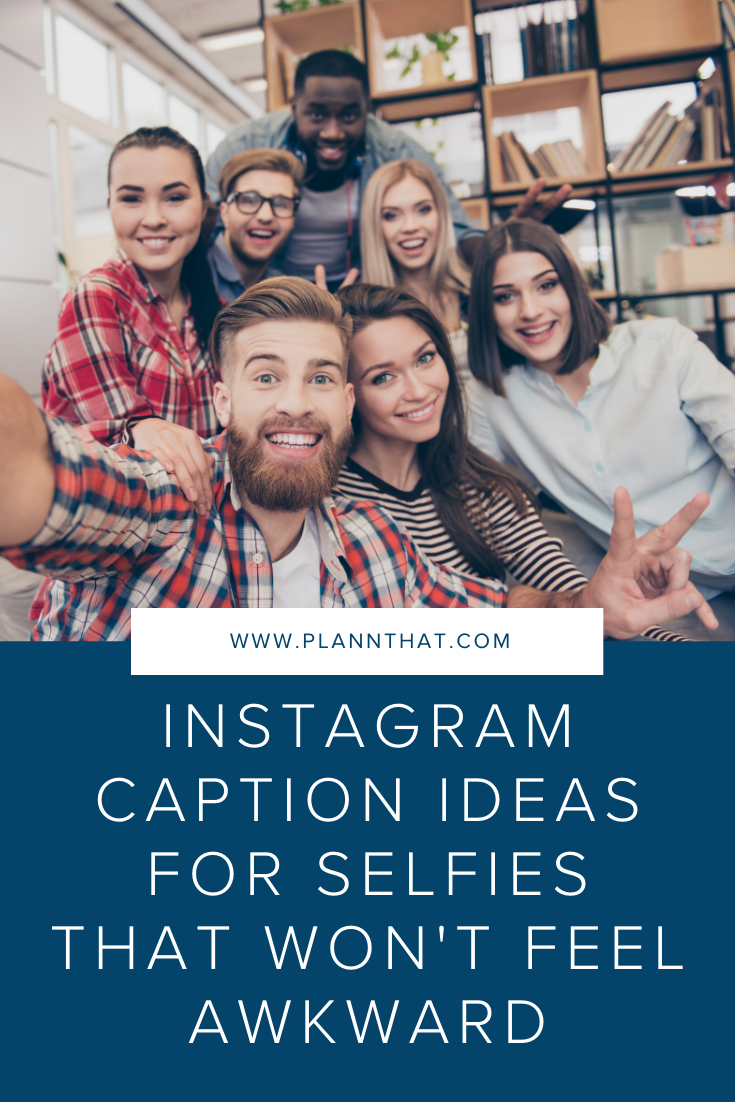 Promote and Grow Your Business With Your Selfies
For all the entrepreneurs out there, don't hide all your golden nuggets of advice behind quotes and infographics. Your selfies are an excellent way to form a connection with your audience, show off your expertise, and convert your followers into clients.
Let's dive into some examples:
• "X things you need to get your x business up and running."
A caption like this allows you to share valuable information people will want to save and come back to later. Once you've shared your advice, take it a step further by promoting a service where people can connect with you on a deeper level.
• "Free x for you!"
Stop relying on your Instagram followers to build that business! You need to get your fans onto your email list and into your sales funnel. Use a selfie to tell the world about the amazing freebie you're offering.
• "What do you want to see on X?"
Use your gorgeous selfie to engage your audience and get some fire ideas on what you should create next.
Whether it's a Q&A session for a podcast, YouTube video ideas, or finding out what product your audience wants you to create!
Instagram Captions for Vacation Selfies
Whether you're boarding a flight to Bali or you're going on a staycation in your home country, here are some caption ideas to fuel your selfie wanderlust.
• "Lost in paradise (don't send help)."
• "Catch flights, not feelings."
• "Not all who wander are lost. Sometimes they just can't find their wine glass."
• "Running to the gate is my cardio."
• "Good things come to those who book flights."
Behind The Scenes Caption Ideas for Instagram
Humans are nosy creatures by nature. Chances are your followers are itching to know what's really going on behind the camera or just out of the frame of your selfie.
• "Not pictured, the three rocks piled on top of each other as a makeshift tripod to take this picture."
• "The 4am wakeup call? Worth it."
• "The question I'm asked most often is…"
Holiday Inspired Instagram Captions for Selfies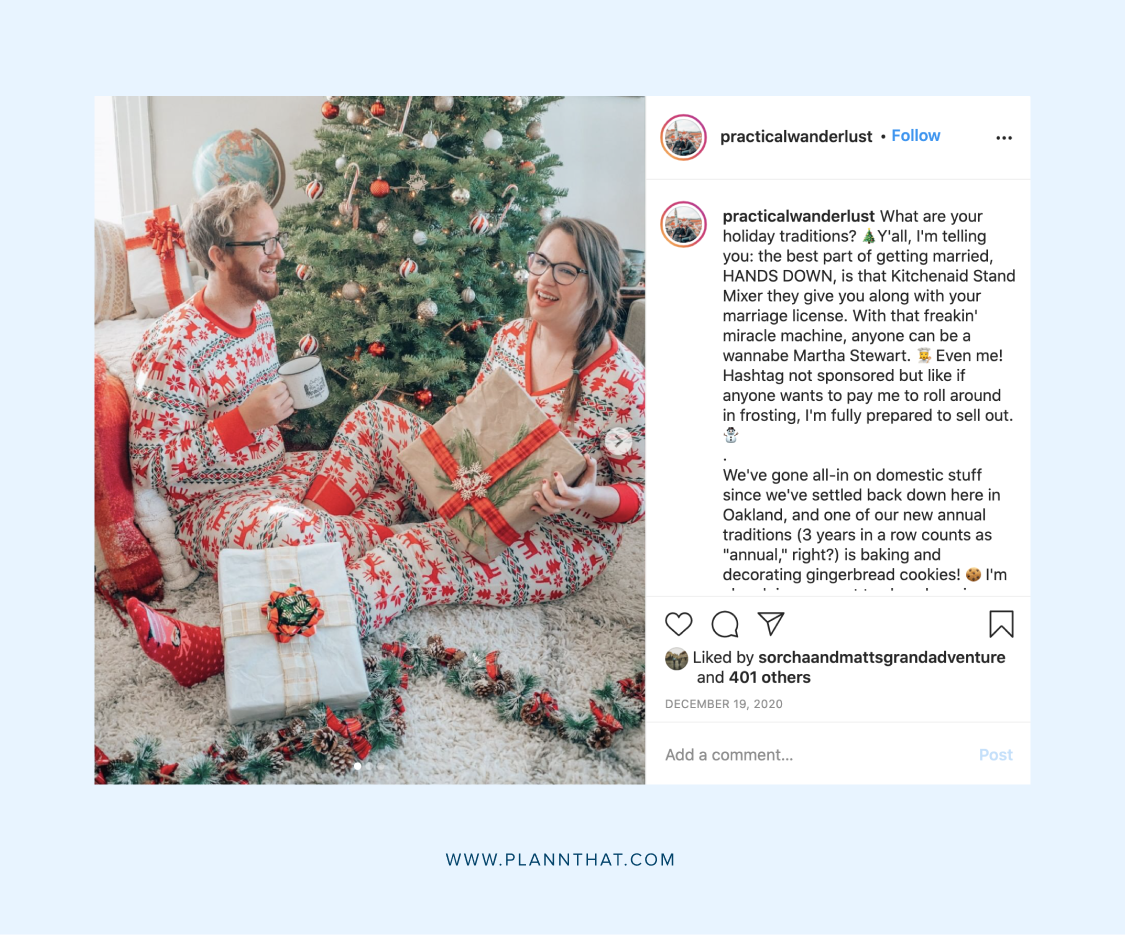 Halloween. Christmas. Thanksgiving.
The holidays are selfie gold! With gorgeous decor and backdrops, it's hard not to stop, selfie and roll. Here are a few holiday-inspired ideas for your snaps:
• "The most lit Instagram photo on the 4th of July? You're looking at it."
• "The only thing getting lit this evening are my pumpkin spice candles."
• "It's the most wine-derful time of the year."
• "You can find me under the mistletoe."
• "'Tis the season to sparkle."
Inspiring Caption Ideas for Instagram
Inspiring captions for your selfies are an excellent way to resonate and build rapport with your audience.
• "The best way I stay motivated…"
• "I just hit…! (celebrate a milestone)"
• "I'm so happy to have you here! Here's something you should know about me."
• "My most challenging moment was…"
Get Your Selfie On!
Now that you've got a bunch of Instagram captions for selfies, schedule them into your Plann calendar for your followers to admire and engage with!
Still need more help figuring out what to say on social media? Check out our huge library of content prompts inside Plann that have been specifically tailored to over 50 different industries, and a range of different occasions. You'll never miss a post due to writer's block again.