It may seem strange at first, but it is important to know that all of your social media accounts can contribute to the overall value of your business.
Yep, Instagram is a business asset in some cases!
Once upon a time, I was a marketer for a business brokerage. You wouldn't believe how valuable strong brand awareness (and social media engagement) can be to a local business looking to sell.
Today I'm going to share with you some tips for really taking charge of the value of your business through your social media profiles.
Ready to get started? Let's make some moolah!

LOCAL BUSINESSES
If you own a local business like a hairdressing salon, a cafe or a restaurant your main target market are people who can easily travel to your brick-and-mortar shop.
And while businesses like cafes are the most highly sought-after by the average business buyer, a cafe that struggles against low foot traffic really needs to have strong marketing techniques. This is to achieve a profit that is desirable.
A strong social media presence and online community are incredibly valuable to someone buying a local business. It allows them the opportunity to ramp up digital marketing activities for a high ROI. It also means that the new business owner can easily introduce themselves to the existing client base and get to know the regulars quickly.
Social media also offers the added opportunity of quickly spreading the word on new menu items, seasonal promotions and events that are likely to increase profitability.

WHAT MAKES AN INSTAGRAM ACCOUNT VALUABLE?
Did you know there are people out there who set up Instagram accounts with unique usernames just to build up a following and on-sell the account? It is actually pretty common!
A valuable Instagram account usually has a high following (above 10,000) but that isn't always the case. Other factors include the location of the audience (if it is a local business). Also the overall engagement rate of the account.
A good engagement rate is anything above 3%. It gets harder to achieve that number the more followers you have. To keep tabs on your Instagram analytics take the Plann app for a spin!
If you have been experimenting with Instagram advertising or Facebook advertising it is important to work on getting your costs as low as possible. The reason? Well, anyone taking over your social media will have some great evergreen ads and strategies. Ideally ones they can immediately implement which will add to the overall value of your business.
Yay for Instagram business assets!!
Essentially, your social media profiles will become valuable as a business asset. This is when they are easy enough for someone to pick up and start using to promote sales, events, offers, etc.
This is why it is important to put consistent effort into your social media marketing. This is even when you aren't planning on selling your business. One day, you just might want to!
HOW CAN YOU IMPROVE THE VALUE OF YOUR SOCIAL PROFILES
A few areas of your Instagram and social media accounts that you should be prioritising if you plan on selling your business in the next 2+ years are:
✔ Local following (i.e. % of people in the same state or suburb as your business)
✔ Engagement rate
✔ Conversion rate (# of people visiting your website or booking in via social media)
✔ Advertising cost per click and cost per result (if you currently run ads)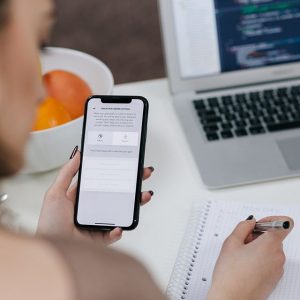 By having these numbers on hand when you do go to approach a business broker, you'll be able to increase the chances of attracting and woo-ing a suitable buyer quickly.
Keep in mind that it takes on average around 9 months to sell a business. This is from the date of listing it for sale. So, don't expect any miracles a week after listing! Be patient and keep running your business like a superstar. This is right up until the moment you pass it on to the new happy owner.
Was this article super interesting? I think it is definitely a side of social media we don't talk about enough, so I hope you learnt a lot from it.
If you are feeling the love it'd be ah-mazing if you could share this with one of your business friends who may be keen for a squizz.