Want to boost your sales on Instagram, but don't want to spend money on ads?
Introducing Instagram's latest feature, IGTV Shopping! Coming hot off the heels of Instagram Live Shopping, it's the newest way to monetise your feed.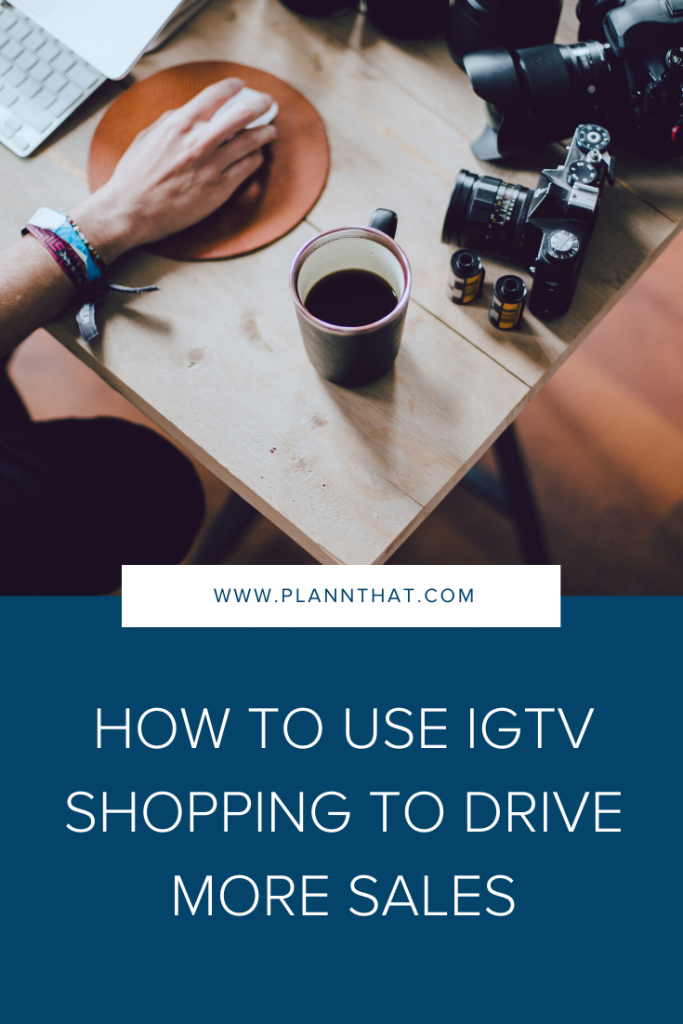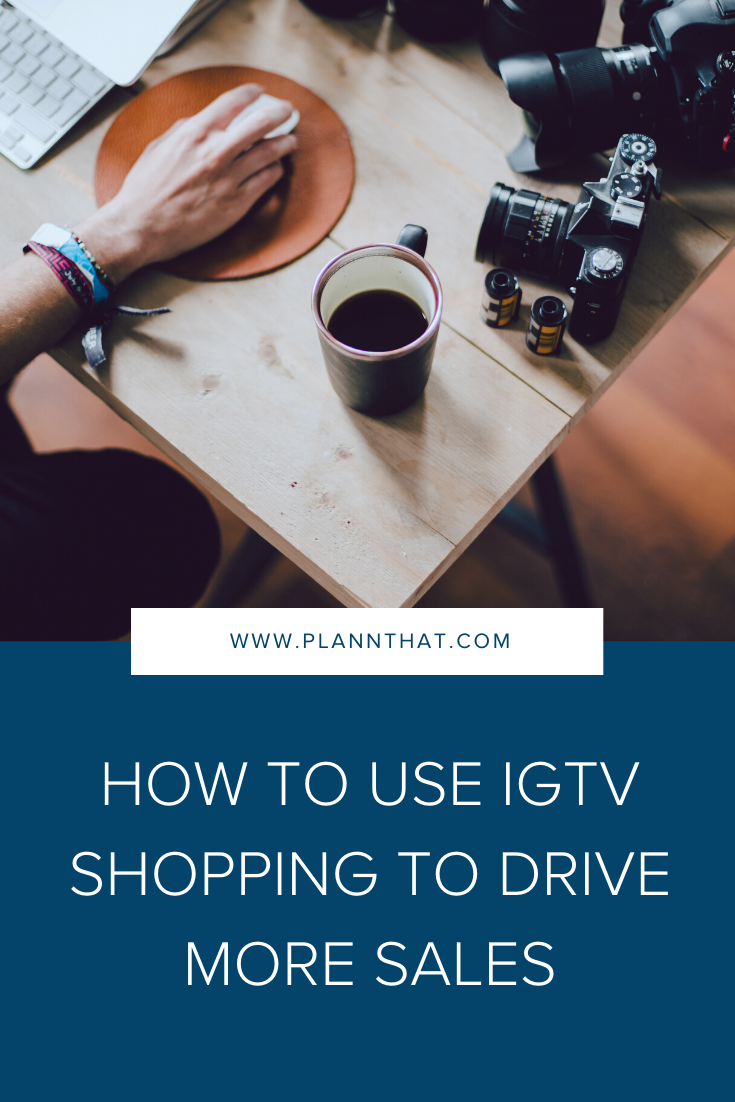 Plus, your followers never have to leave the app. It's an incredible way to help you close that sales cycle faster and turn your most engaged fans into paying customers.
Psst… Word on the street is that Reels is up next for a shopping makeover!
With 83% of Instagram users discovering new products on the platform, it's not surprising that the app is making some serious e-commerce money moves!
Ready to shop your thumbs off? Here's everything you need to know about using IGTV Shopping to drive more sales!
What is IGTV Shopping?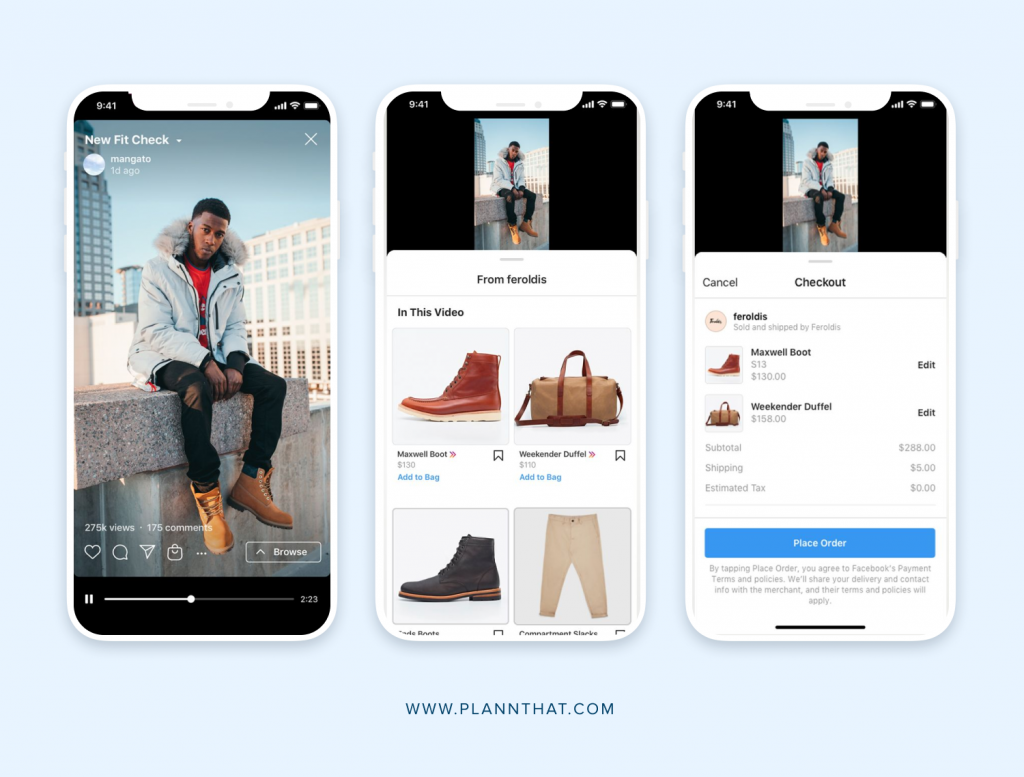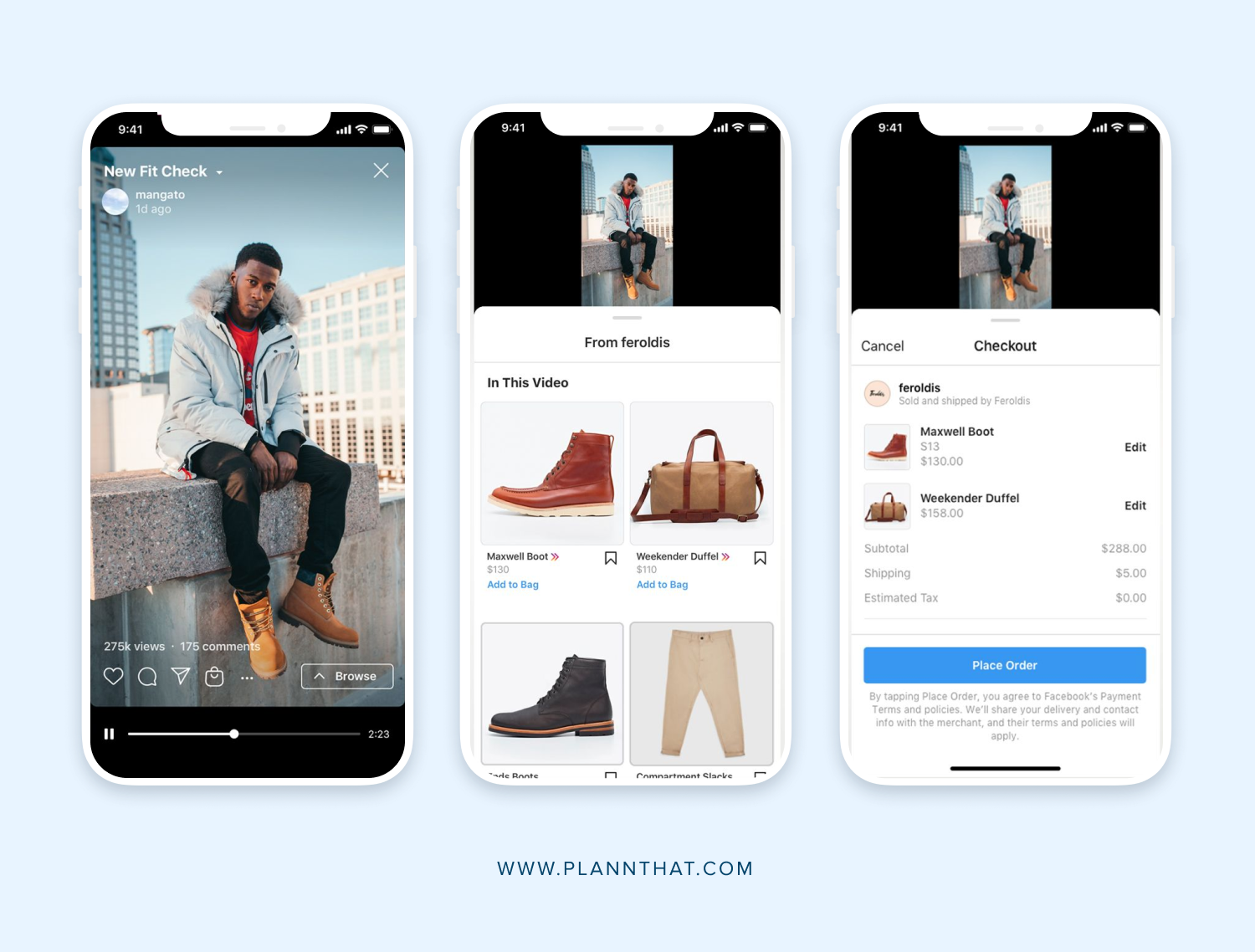 IGTV Shopping is a new way to bring in sales WITHOUT spending a dime on Instagram Ads.
Yup. You read that right.
If you don't have a marketing budget, the app's new e-commerce feature is 100% free to use and has the power to boost your bottom line.
So how does it work?
All you need to do is tag your products from your Facebook Shop or catalogue. During your IGTV video, users can swipe up to see the products tagged and make an in-app purchase or visit your website to buy.
The feature reduces the number of steps a user has to make to complete a purchase, increasing sales and helping you close that fall-out gap.
It's a seamless shopping experience helping you monetise your most engaged followers. 
Instagram also has plans to roll out shoppable IGTV videos to Instagram Shop, giving you another opportunity to make those sweet, sweet dollar bills.
"By bringing shopping to IGTV and Reels, we're making it easy to shop directly from videos. And in turn, helping sellers share their story, reach customers, and make a living," said Instagram COO Justin Osofsky.
Who Can Use IGTV Shopping?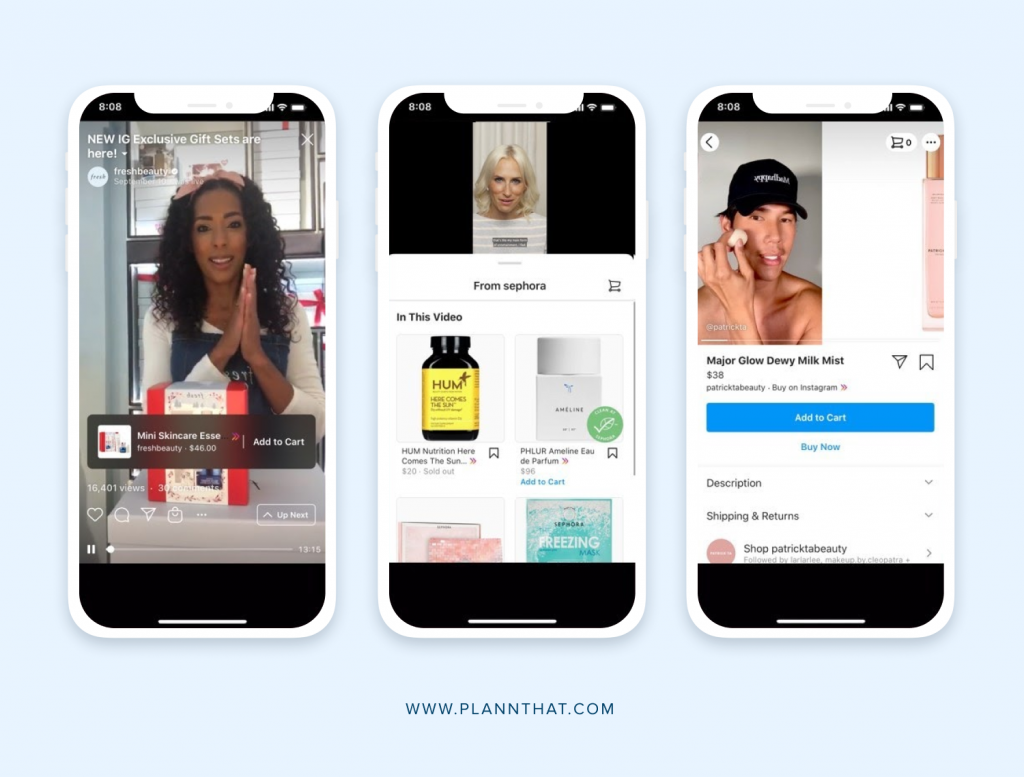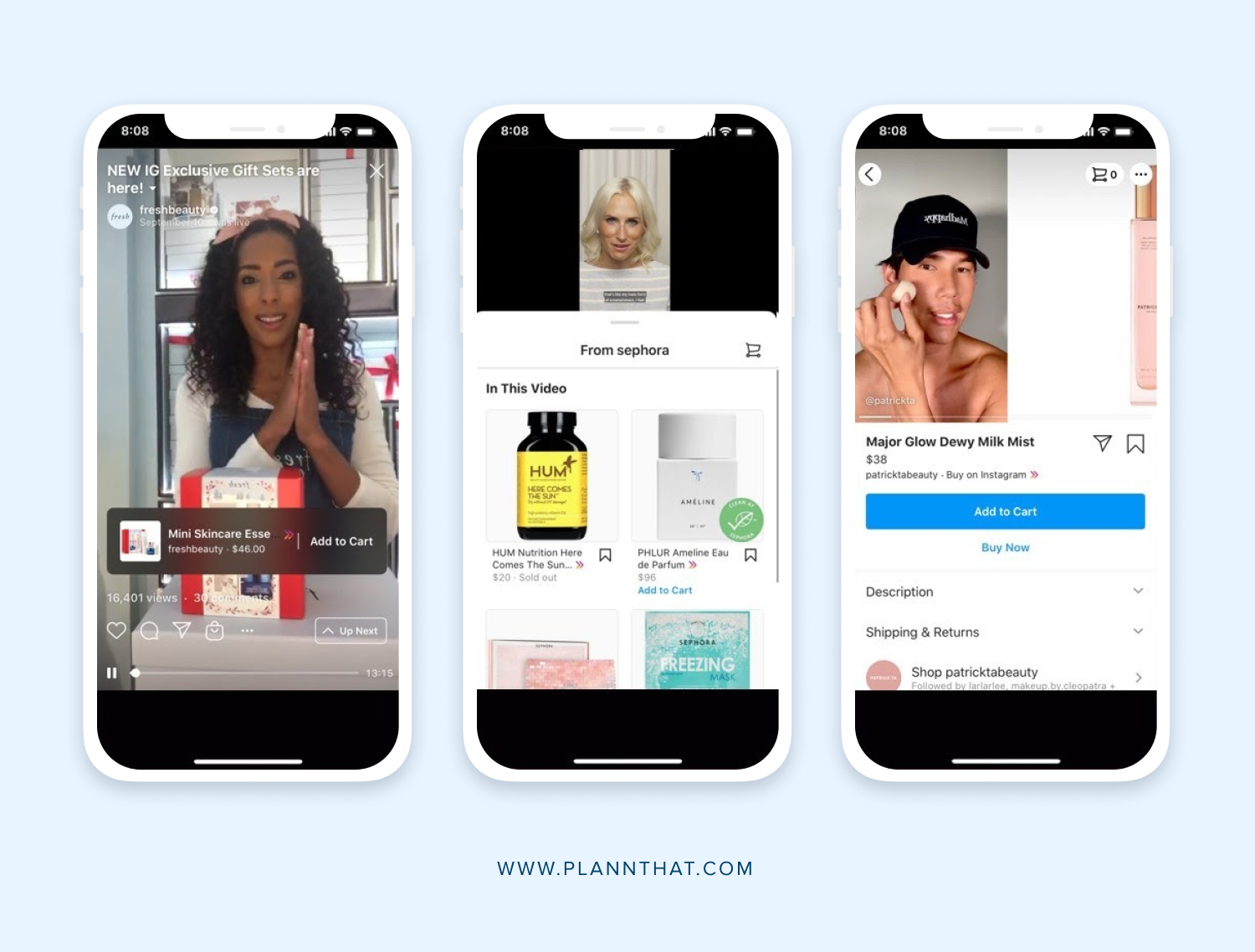 Right now, only businesses and creators who have access to Instagram Checkout are eligible to use IGTV Shopping.
What is Instagram Checkout?
The Instagram Checkout feature lets users buy products directly from the app. It streamlines the shopping experience with a simple 2-step process to convert your most loyal fans into customers.
Tap on a product from an IGTV video or Instagram Live, enter your name, email, billing information, and shipping address — and you're done without ever leaving the app!
Creators can also use the Instagram Checkout feature and tag products from brand partners. It's a great way for influencers to boost sales and help brands see the ROI of a campaign.
How to Apply for Instagram Checkout
Instagram Checkout is still in beta and only available to U.S. businesses and creators.
If you want to apply for the checkout feature, all you need to do is fill out this application form.
How to Set Up Your Catalogue for IGTV Shopping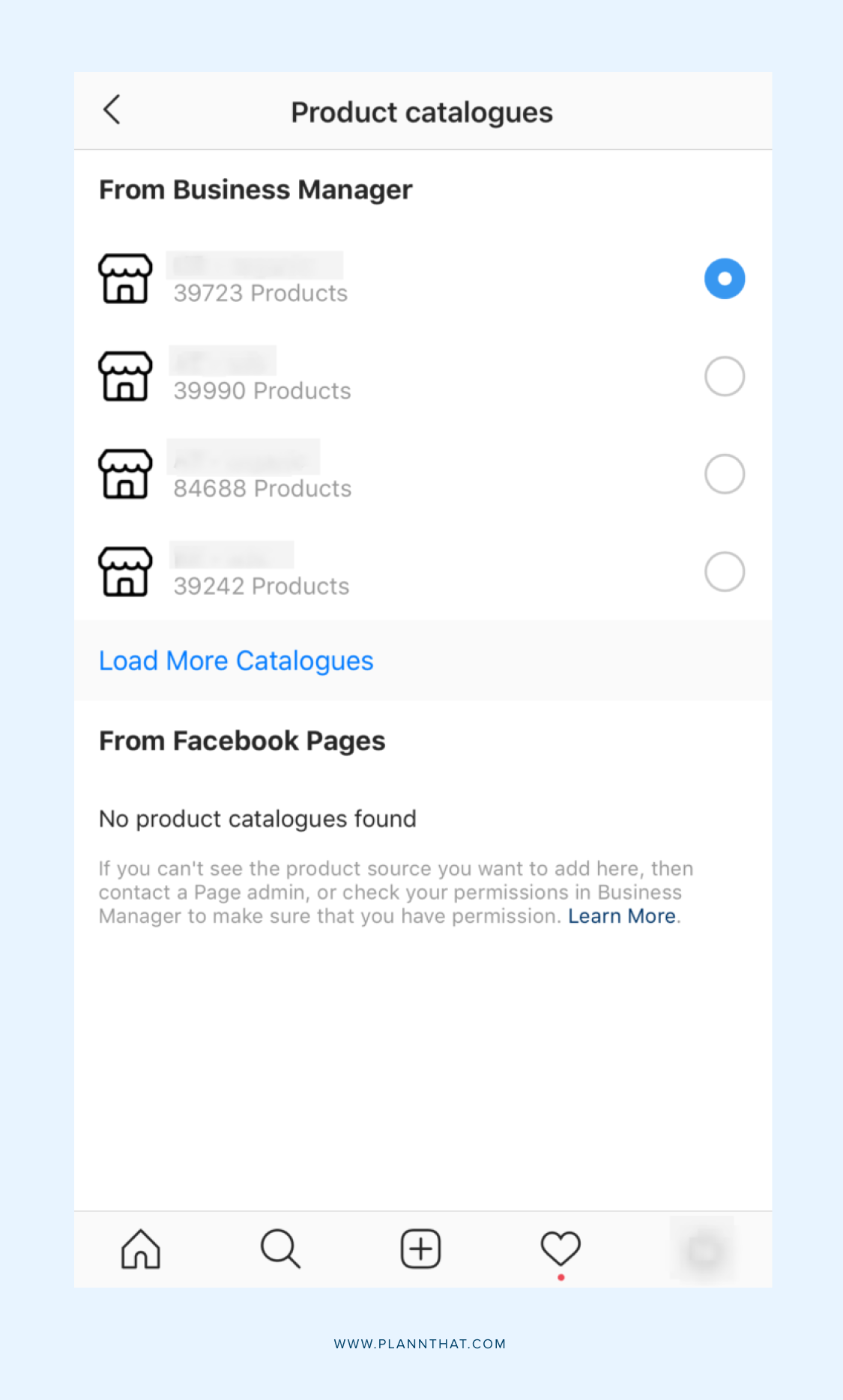 Before your followers can start shopping up a storm, you need to create a catalogue for your products.
Here's a quick step-by-step guide on how to set up your profile for Instagram shopping:
Step 1: Check You Are Eligible for Instagram Shopping
Before you can set up your account, you need to make sure you meet all the following criteria for Instagram shopping:
• Download the latest version of Instagram.
• Convert your account to a Business Profile.
• Be an admin on a Page or Business Manager account.
• Create a shop with Commerce Manager within Facebook Business Manager.
Step 2: Connect Your Instagram to Facebook Catalog Manager
Once you complete all the admin in Step 1, you need to connect your Instagram account to your Facebook catalogue.
You can create a product catalogue within the Catalog Manager.
Step 3: Sign Up for Instagram Shopping
Open the Instagram app and go to your profile page. Tap on 'Settings' and select 'Business'
A new page will load, and you will see an option that says 'Set Up Instagram Shopping'
Tap on it and follow the prompts to submit your profile for review. Once Facebook has approved it, you can start using the app's shopping features.
Read More: The Guide to Creating Irresistible Instagram Shoppable Posts
Why Should You Use IGTV Shopping?
IGTV is an incredible way to connect with your followers. It strips away those perfectly curated feeds and gives your followers a greater sense of who you are as a brand, creating a more relatable experience.
With Instagram Live Shopping rolling out earlier in 2020, you can save those videos and turn them into an evergreen shopping experience on IGTV and streamline those sales even when you're not broadcasting.
Not sure where to start with IGTV? Check out these guides:
• IGTV – Why you should be using it and how to get started
Ready, Steady, Shop!
While IGTV Shopping isn't available to everyone yet, it's bound to roll-out sooner or later. 
You can now buy stuff from almost every part of Instagram, and the app would be leaving money on the table by not releasing it globally.
For those who are eligible, hop on it! 
Get ahead of the curve and start experimenting with shopping on your IGTV. By the time everyone else has access, you'll have a solid strategy in place and know exactly what works for your brand and what doesn't.