Instagram Advertising Tips for Better Results
Whether you're just getting started or have been giving them a good go for a while, these Instagram advertising tips are sure to uplevel your advertising results and make you the talk of the office.
Ooh, sounds good doesn't it?
Keep on reading for an insight into three Instagram advertising tips for businesses and brands that make a big impact when implemented.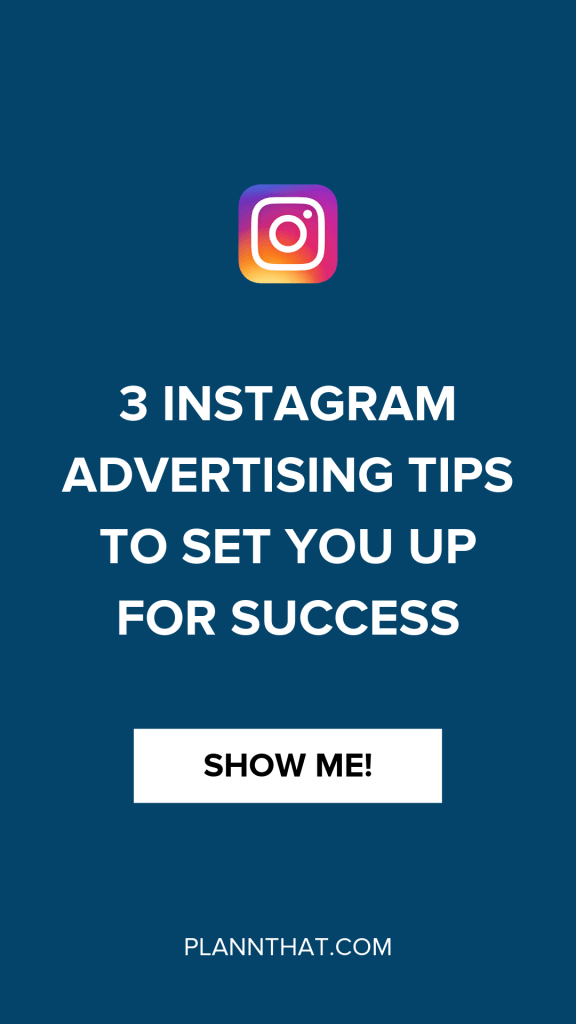 3 Incredible Instagram Advertising Tips
LOOKALIKE AUDIENCES
A 'lookalike audience' in advertising is a group of people who have similar characteristics to your existing audience. You can create custom lookalike audiences when building your ad through Facebook Ad Manager.
We have found that our best performing ads at Plann have been targeting a lookalike audience to our Instagram followers. This makes sense because we are an Instagram scheduling app.
Building a lookalike audience based on an email list of yours or all of the people who follow your brand on Facebook may prove to be a good move for you too! Experiment with your targeting options to find what gives your brand the best return on investment, but put Lookalike Audiences at the top of your list for testing!
BUILD CREATIVE AROUND YOUR FORMAT
To get the most out of your Instagram advertising you've got to design your creative (videos, images, copywriting) around the format that you are choosing to use when advertising your brand.
What does this mean in the world of Instagram advertising?
Well, you have quite a few options when it comes to Instagram advertising, there are formats such as:
Instagram Stories advertising

Carousel ads (in the IG newsfeed)

Single video ads

Single image ads

+ much more!
Let's take Instagram Stories ads for example; in this format you are competing against organic Instagram Stories content that is:
Short and snappy

A bit fun/unique

Usually has a musical or audio aspect
This is why it is important to consider your format! If you create an Instagram Stories ad that has no audio, a whole lot of text on the graphic and a really complicated call-to-action, your ad is probably going to perform really poorly.
You've got to make sure that your advertising creative suits the format that you will be promoting it with, otherwise, when compared to other organic pieces of content your ad will seem boring, weird or generally out of place.
There's nothing worse than an advertisement that makes people cringe!
KEEP YOUR CTA SIMPLE
If someone has to jump through three hoops in order to complete the call to action from your Instagram advertisement, it is definitely too complicated!
To get the best result (and conversion rate) from your Instagram advertisements you need to make sure that your call to action is simple and fast for the potential customer to complete.
A few ways that you can simplify your call to action is by:
Setting up a 'Shop Instagram' page on your website that you can link to

Setting up a custom landing page for each advertisement you run

Choosing a direct link to a product or online booking system
If you are trying to simplify your CTA with a landing page or booking system make sure to give them a test run before pushing your advertisement live to avoid any embarrassment about a system not working as it should!
The sheer amount of times that this happens to businesses and brands is crazy… don't be one of them.
Did you find these tips helpful? Be sure to share them with any fellow business owners or marketers who are stepping up their Instagram advertising game.