Someone once said: "If traveling was free, you'd never see me again." Well, the bad news is that traveling is far from free. The good news is that Instagram is filled with amazing travel photography accounts that can help you escape your daily routine, even if it's just for a few minutes.
And if you're planning on embarking on an adventure, Instagram can be a great place to go to get ideas for where you may want to go. The photo-centric platform, after all, is tailor-made for showing off the beauty and appeal of alluring destinations and exotic locales.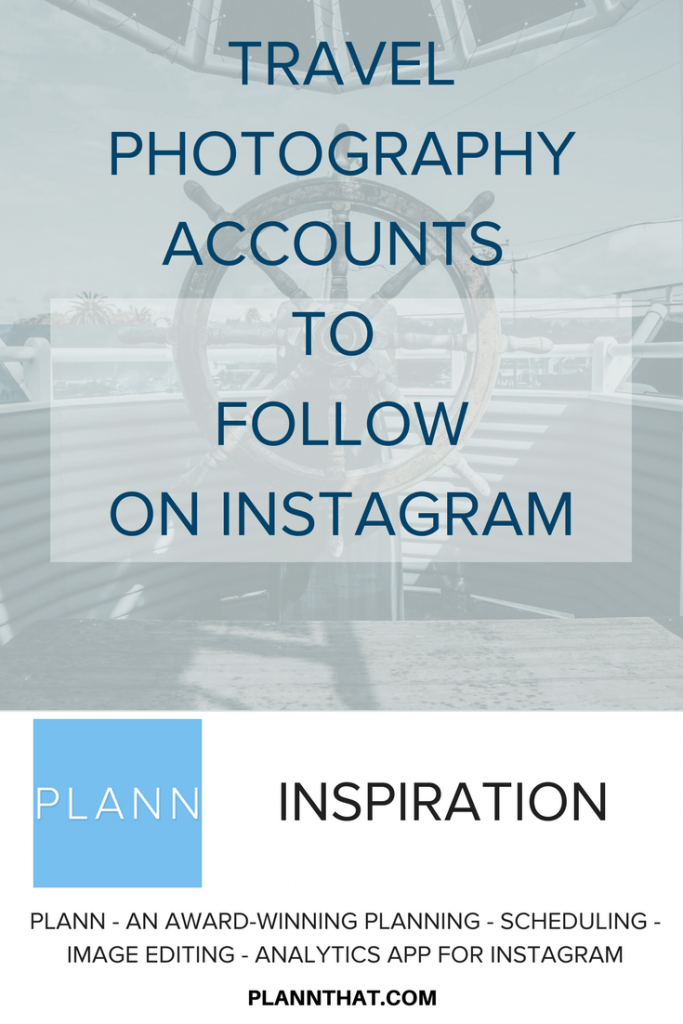 Without further ado, I invite you to discover five amazing Instagram travel photography accounts and see how beautiful the world can be.
Instagram Travel Photography Accounts You Will Absolutely Love
1.@jetsetchristina
Sometimes, all a traveler really needs to pack is a smile and a sense of adventure.
If you don't believe it, check out @jetsetchristina's account. Her feed is filled with evidence of how simple, joyful and easy it can be to explore and enjoy this beautiful world of ours.
2. @_itsbeautifulhere
Planning your next trip?
Make sure you pick a location you've never been to before. Then get a bead on the main attractions, the best restaurants for lunch and the accommodations with the most charm and best amenities.
If you need a little inspiration, @_itsbeautifulhere has plenty.
LEARN HOW TO GET MORE FOLLOWERS ON INSTAGRAM: 14 EXPERT TIPS
3. @kellyalack
Instagram travel photography goals right here: @kellyalak.
Interiors, seascapes, lovely street scenes . . . it's a wonderful world we get to peep into via this account, but don't hold us responsible for the time lost daydreaming.
4. @patchinpixels
Do what you love and you'll never have to work a day in your life.
Here's someone who is doing just that (i.e., play-working) while sharing her experiences with the not-so-lucky ones. Check out @patchinpixels's feed to see what we're talking about.

HERE ARE FIVE FASHION PHOTOGRAPHERS TO INSPIRE YOU EVERY DAY
5. @theonewithwanderlust
Enjoy the little things in life… and make sure to add @theonewithwanderlust to your "Follow" list.
If you're passionate about old cities and architecture, then this travel photography account will surely float to the top of your list of favorites.Tell us we're wrong!
TIPS & TRICKS YOU NEED TO KNOW ABOUT SHARING IMAGES ON INSTAGRAM
Live Every Day to the Fullest, Even if You Can't Leave Home
Look, it's easy to get pretty lost in the Instagram travel photography rabbit hole. It's like being in the most lovely sort of quicksand! So whether you're planning your own hop-skip over the globe or just fantasizing your way out of another dreary day, we know you'll enjoy the post-viewing trip.
Tip: If you need a tool to help you edit your holiday photos, Plann can help you.
Download Plann for iOS and Android and create your own awesome feed.