Trying to find the perfect recipe to edit Instagram photos?
Instagram is famous for its breathtaking images, beautifully curated content and crafted galleries, but how can you make it your own?
Once you've found your "visual recipe" and happy that the look and feel represent your brand – consistency becomes the most important thing. Consistency is how you continue to stay top of mind, and when your imagery (or stories!) appear in someone else's newsfeed, they'll know instantly that it's you!
Can't work out what your visual style is?
It's time to push up your sleeves and think of Plann's 60+ filters as a giant playground and get started.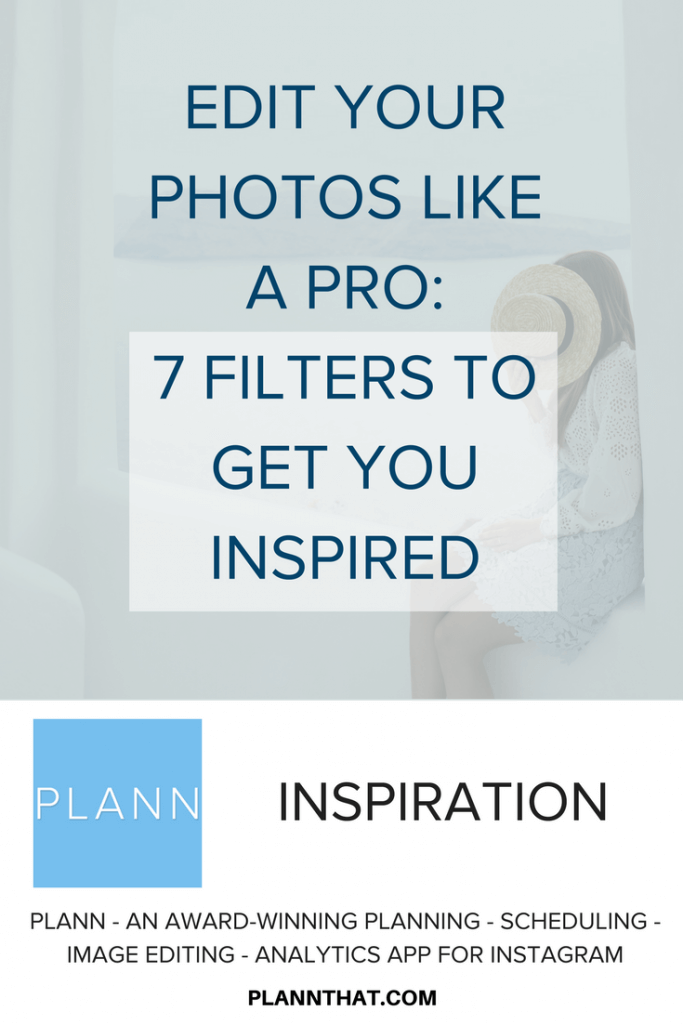 Before you get to the consistent part, you need to to discover what your visual style is, we'd love to show you how to recreate some of the most popular looks with hope to inspire your own creations!
Edit Instagram Photos Like A Pro
Here are some beautiful examples of perfectly edited feeds. Be inspired to share your story in your own way.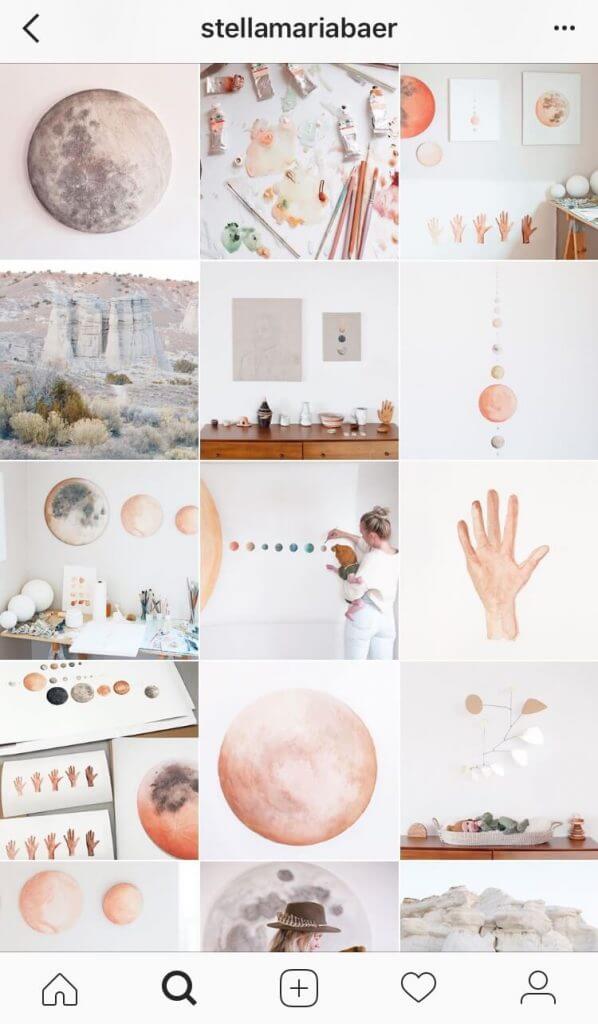 Grid Theme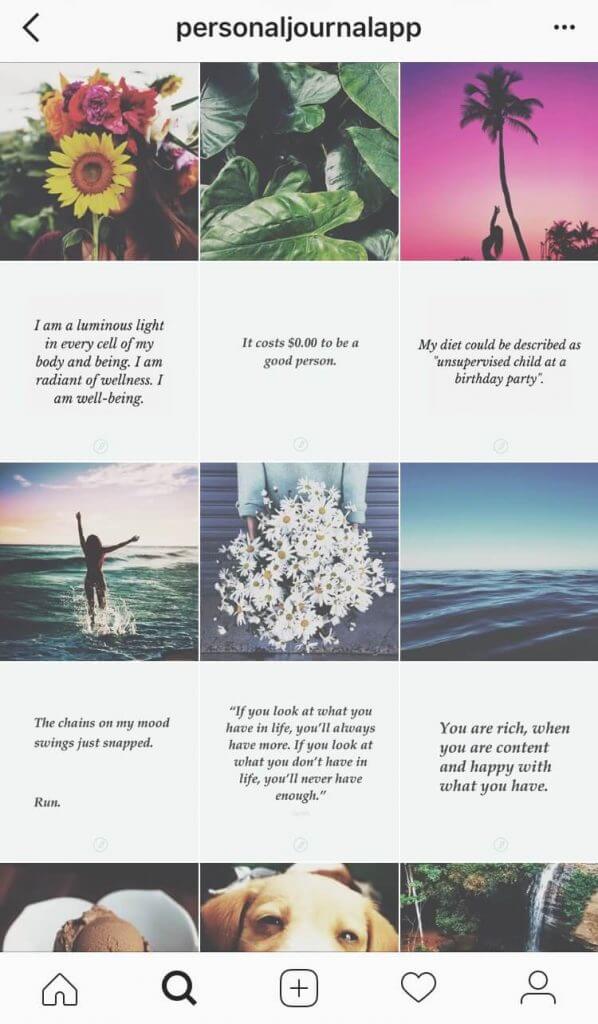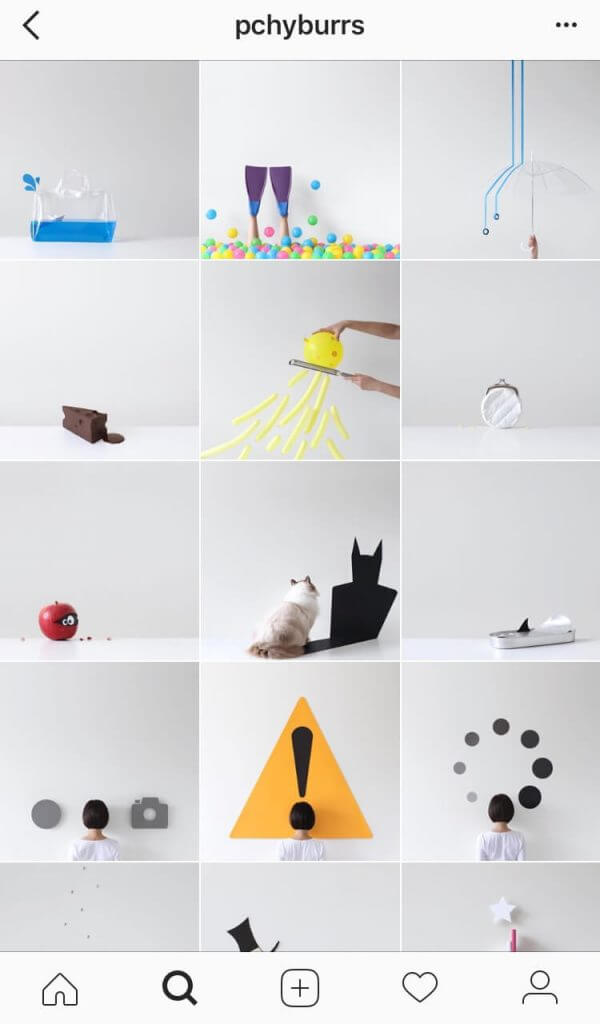 Text In Pictures Theme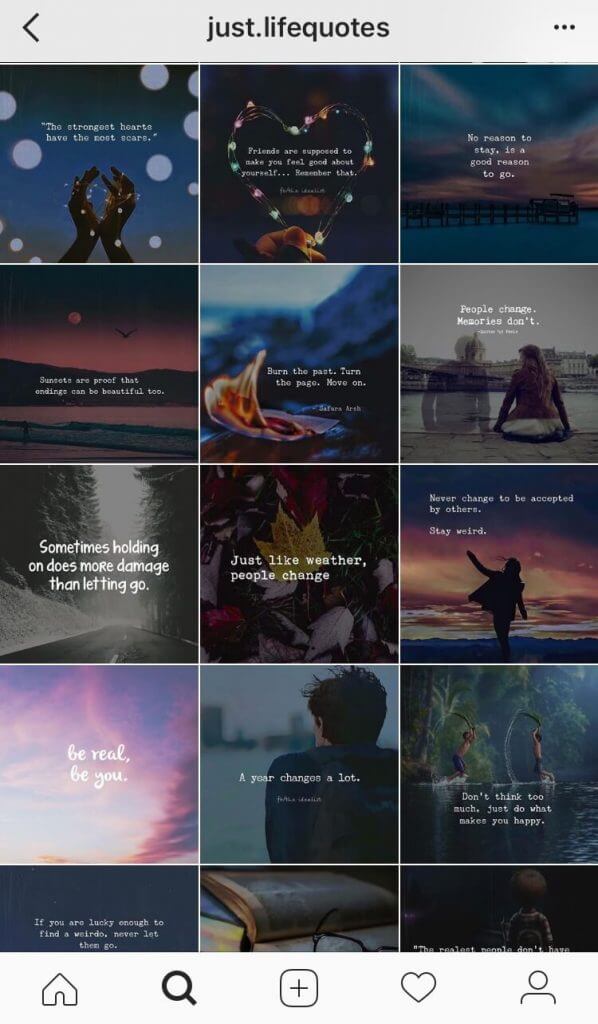 With Plann, you can easily choose one filter to overlay on all of your photos for a consistent look. When you start adding in brightness, adjustments and text tools, the options become unlimited!
WONDERING WHEN IT'S THE BEST TIME TO POST? FIND OUT HERE.
Editing Your Photos Has Never Been Easier
One of the best things about Plann is that it allows you to import media from your device, camera, dropbox and google drive.
Psst… You can also export images into Plann from other apps while 'SHARING TO PLANN'.
Inside the app there are a HEAP of filters you can choose from, we've made sure there's a great selection for you to be able to create your perfect brand aesthetic.
Make it as simple or as complicated as you want. (Have you heard about people who use two filters over ALL of their images? Now that's commitment!)
Grab Plann, play with image brightness, contrast, saturation, hues and shadows, as well as adding filter effects to see what you like.
For best results, try importing in 6 or so photos that represent a chunk of your story and edit them all at once, see how they all look together and decide if you'd be happy with this theme representing your brand online – because once you have a colour scheme in one place, brand consistency means you'll want to put that same colour scheme everywhere.
Tip: I highly recommend that you spend a little while playing with the options and seeing what you like the most.
If you want a quick summary and to shortcut a bit of experimentation – I'd love to show you what's possible for your updated Instagram gallery!
Get Inspired and Pick a Filter That Speaks to You
Steel Filter
It's perfect for a subdued, minimalistic and calm look.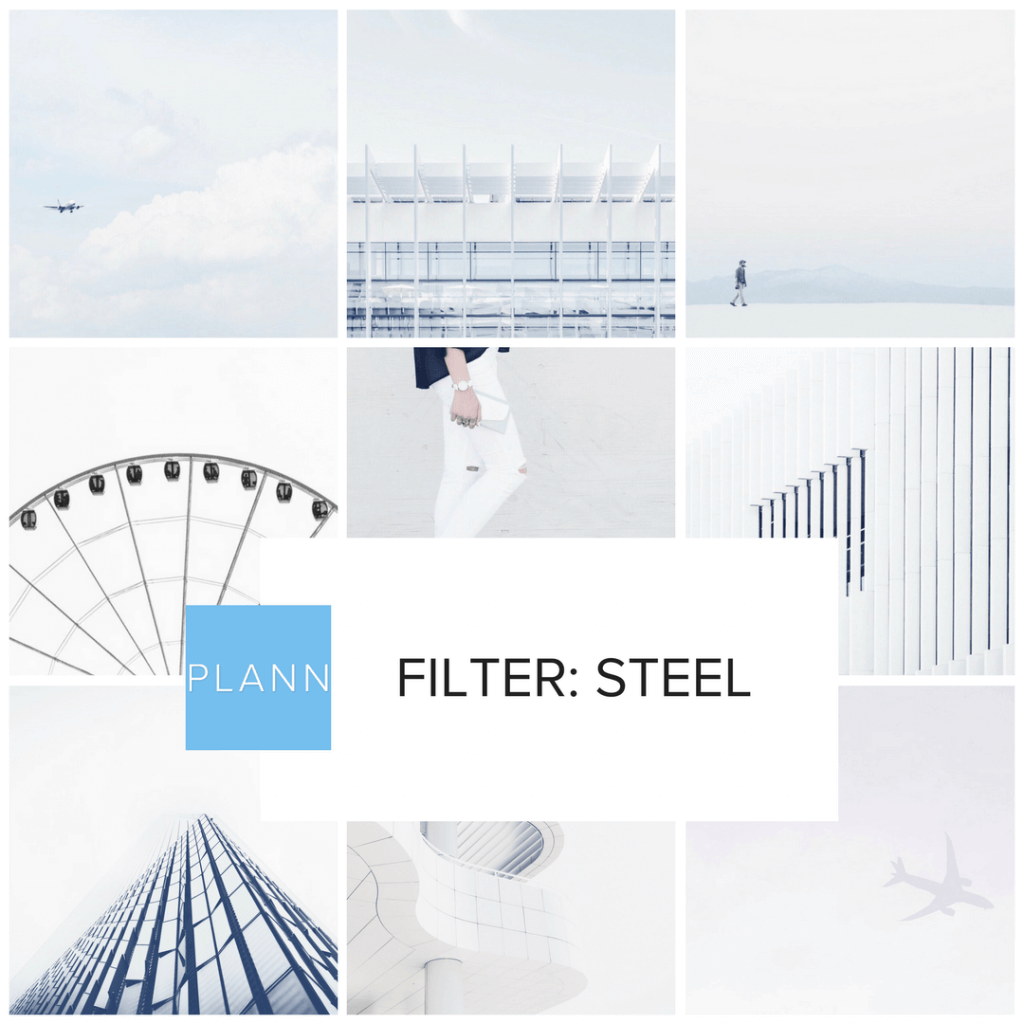 DISCOVER 7 INSTAGRAM GRID LAYOUTS YOU CAN TRY FOR YOURSELF.
Candy Filter
Aiming for a colorful feel? Try our Candy filter. We've turned it up for this demonstration but you can always lessen the warmth.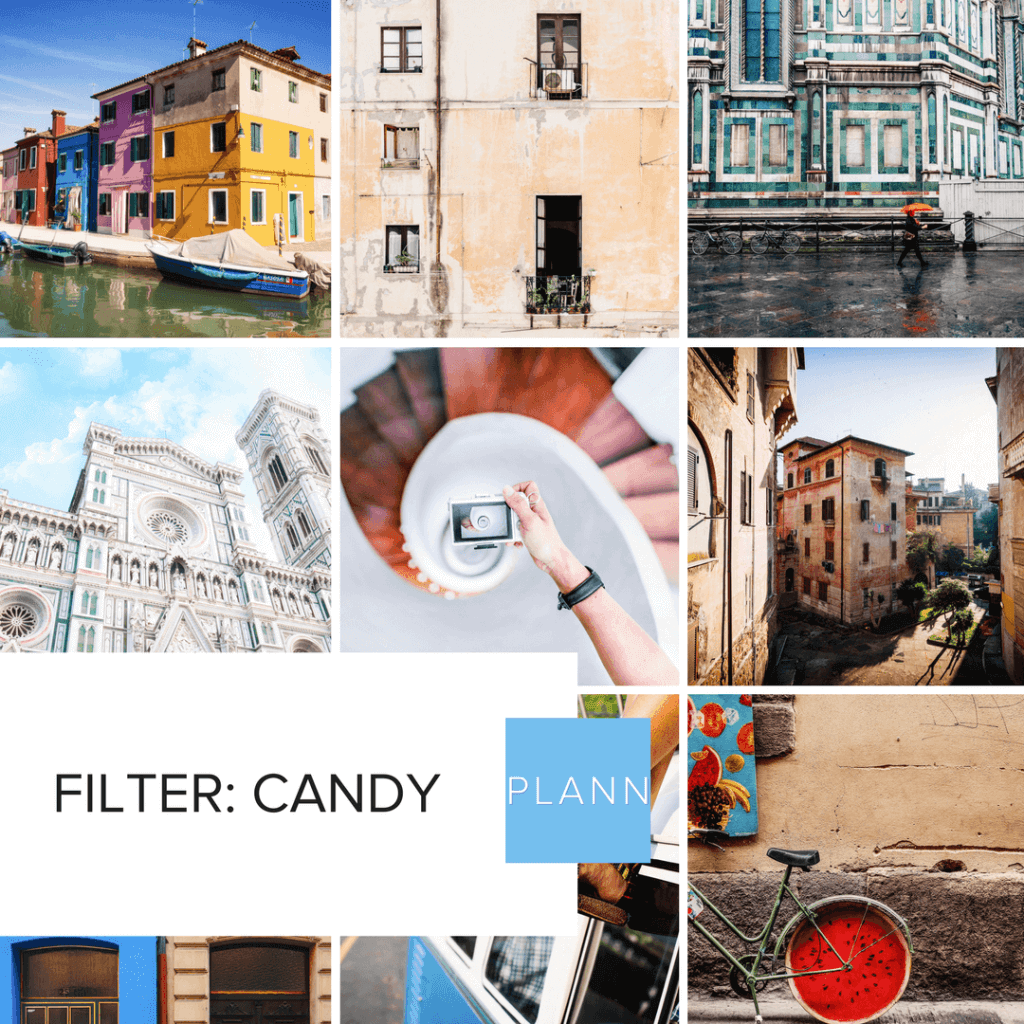 No Green Filter
Tip: Perfect for a dainty look.

Summer Filter
Summer is endless when you're using Plann filters!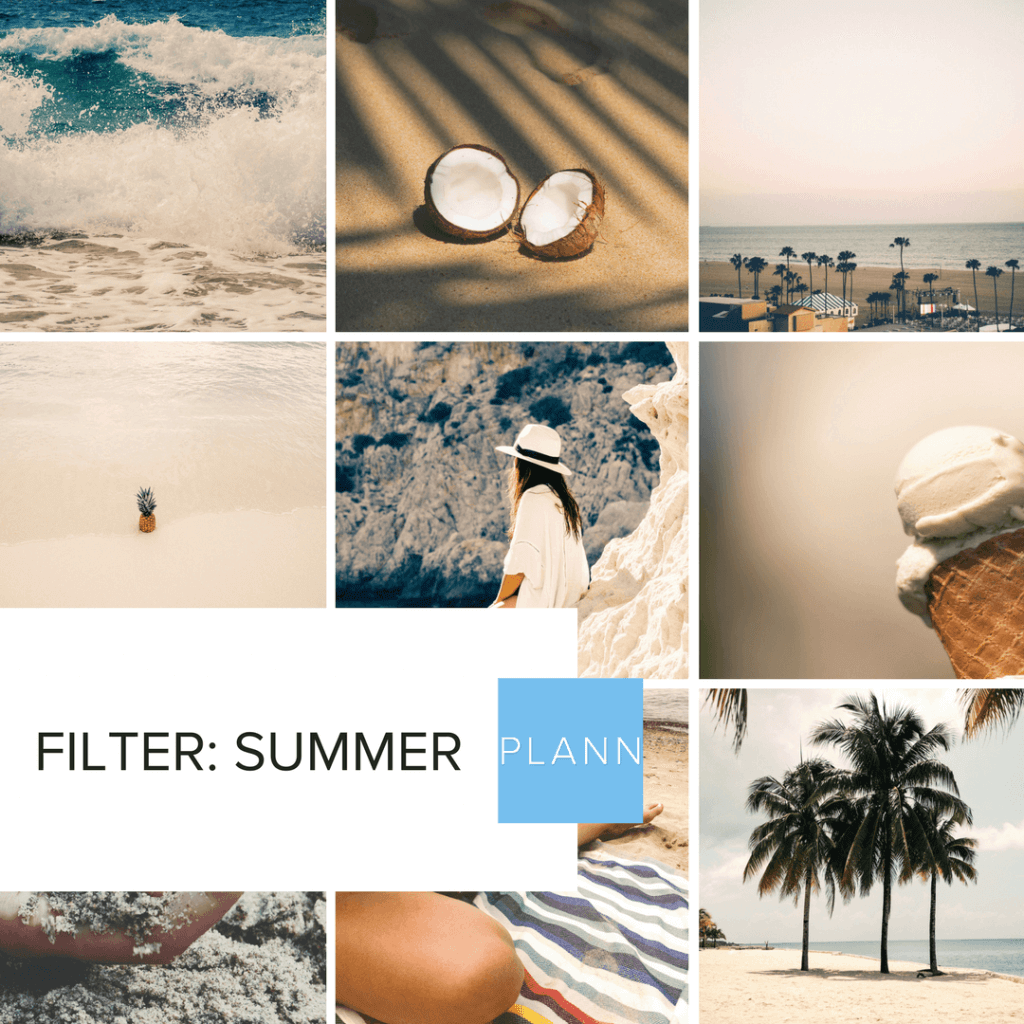 PSSST, HERE ARE 8 AWESOME INSTAGRAM FEATURES & HACKS YOU SHOULD BE USING ASAP.
80s Filter
Old school never looked so good…

Tender Filter
Aiming for a warm feel, the kind that makes you think that everything is better when you watch the sunset? Tender filter can do that for you.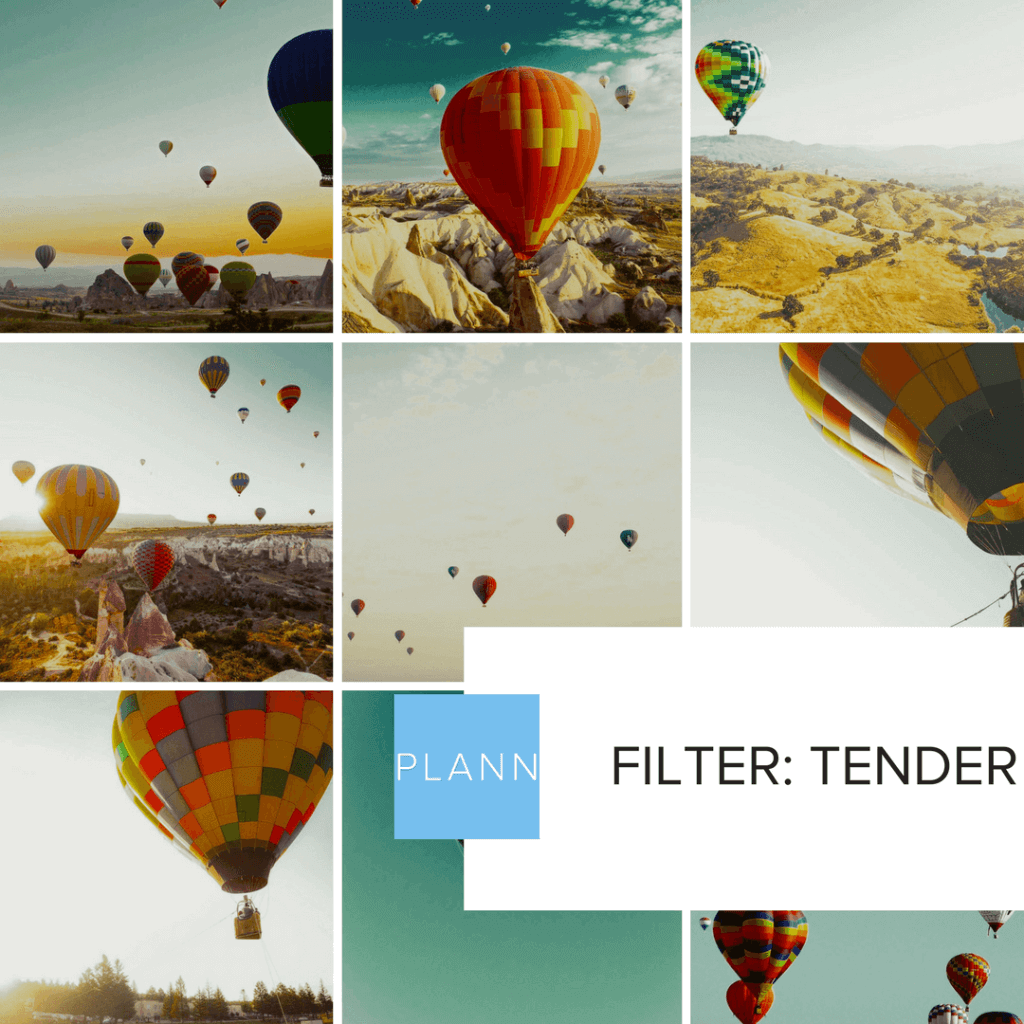 Use our app Plann to create unique content and repurpose on multiple Social Media channels.[clickToTweet tweet="Use Plann for #socialmediamarketing and #contentcreation. " quote="Use our app Plann to create unique content and repurpose on multiple Social Media channels."]
Ready To Edit?
Now that you know how to edit Instagram photos and design an amazing feed, let's get to work!
(I know, since when can you class editing photos as work right?!)
Plann has over 60 professional image editing filters to make sure your best foot is always forward. Download Plann now to get started for free.