We are women, hear us roar — in numbers too big to ignore!
We've got this girl power anthem stuck in our head today (and likely will for days to come!) because International Women's Day is just around the corner.
Now, if you ask us at team Plann, every day should be IWD. Because, that's how often our female Plann'rs amaze us with the creative and empowering content they put out into the world. From the marketing mavens to the self-made moguls and the mommas too, you all inspire us daily.
We have so many incredible female Plann'rs that it's nearly impossible to narrow it down to our favorites — which is why we're committed to highlighting talent all year round. But, in case you're looking to fill your feed with some positive female role models this IWD, here are some badass ladies to follow.
1. @farhanabodi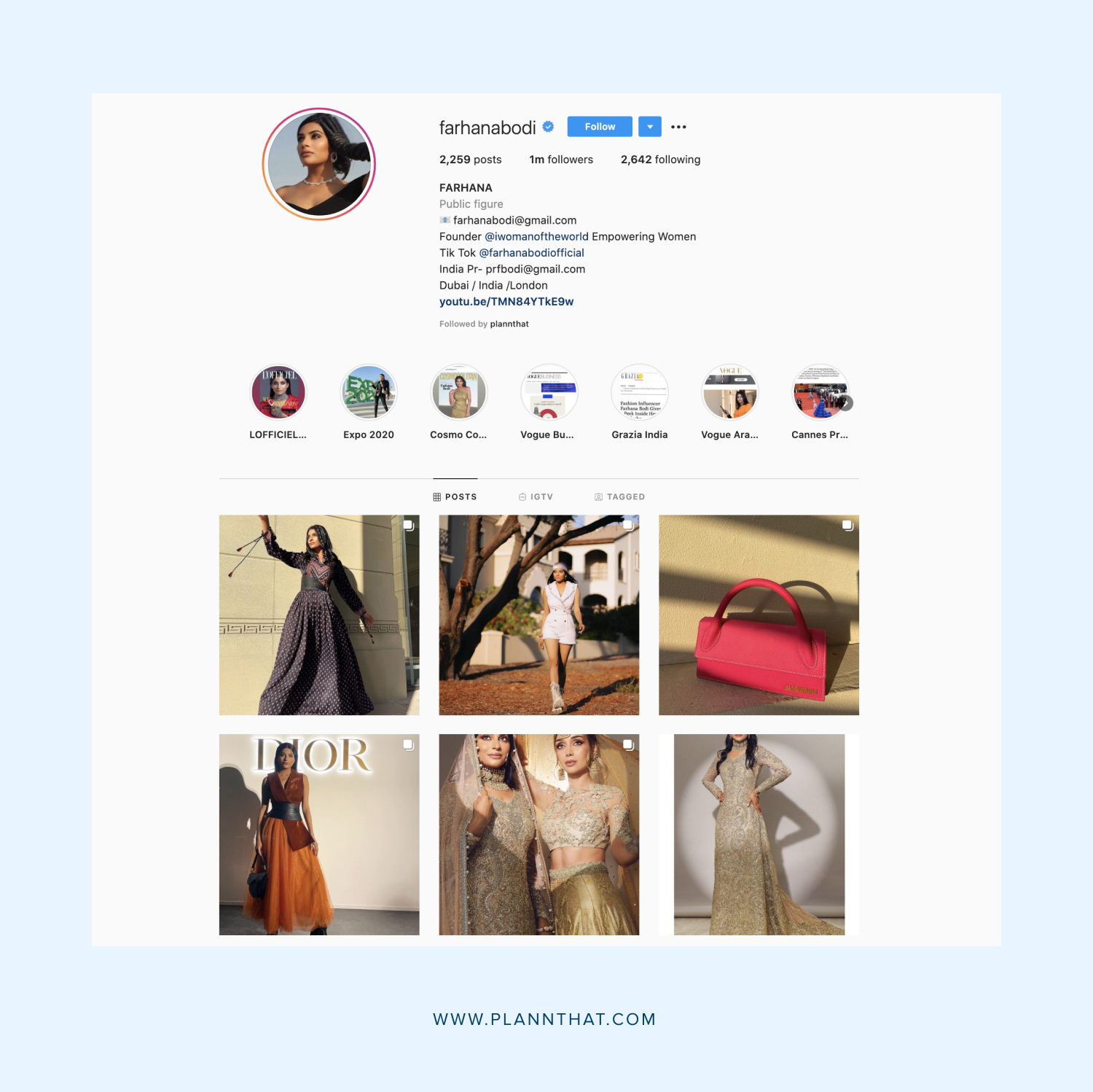 Talk about a mix of beauty, brains and badassness! Farhana Bodi is a Dubai-based influencer and model who has graced the cover of Cosmopolitan. She also runs the female empowerment blog I Woman Of The World, where she brings together women from all over the globe. She boasts over one million followers who can't get enough of her enviable lifestyle, impeccable outfits and overall empowering vibes — and neither can we!
Follow @farhana.bodi 
2. @hstlandhrt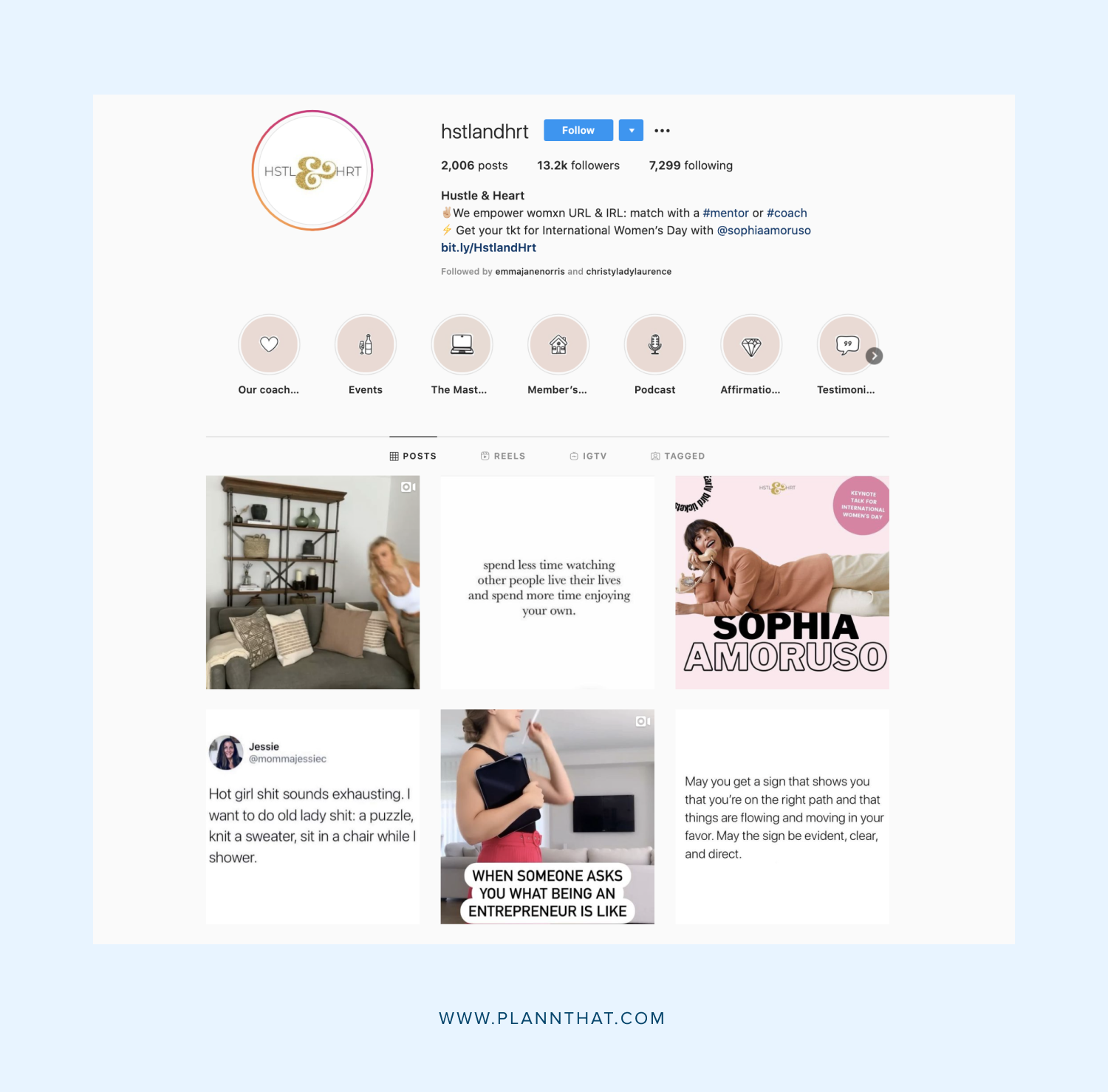 Whenever we need a motivation boost to keep hustling, this account is our go-to! Hustle & Heart's mission is connecting clients with amazing coaches and mentors who can help them take their lives and businesses to the next level. They also hold epic online and offline events, like their upcoming IWD event featuring Girlboss' Sophia Amoruso as a keynote speaker!
Follow @hstlandhrt
3. @millyrosebannister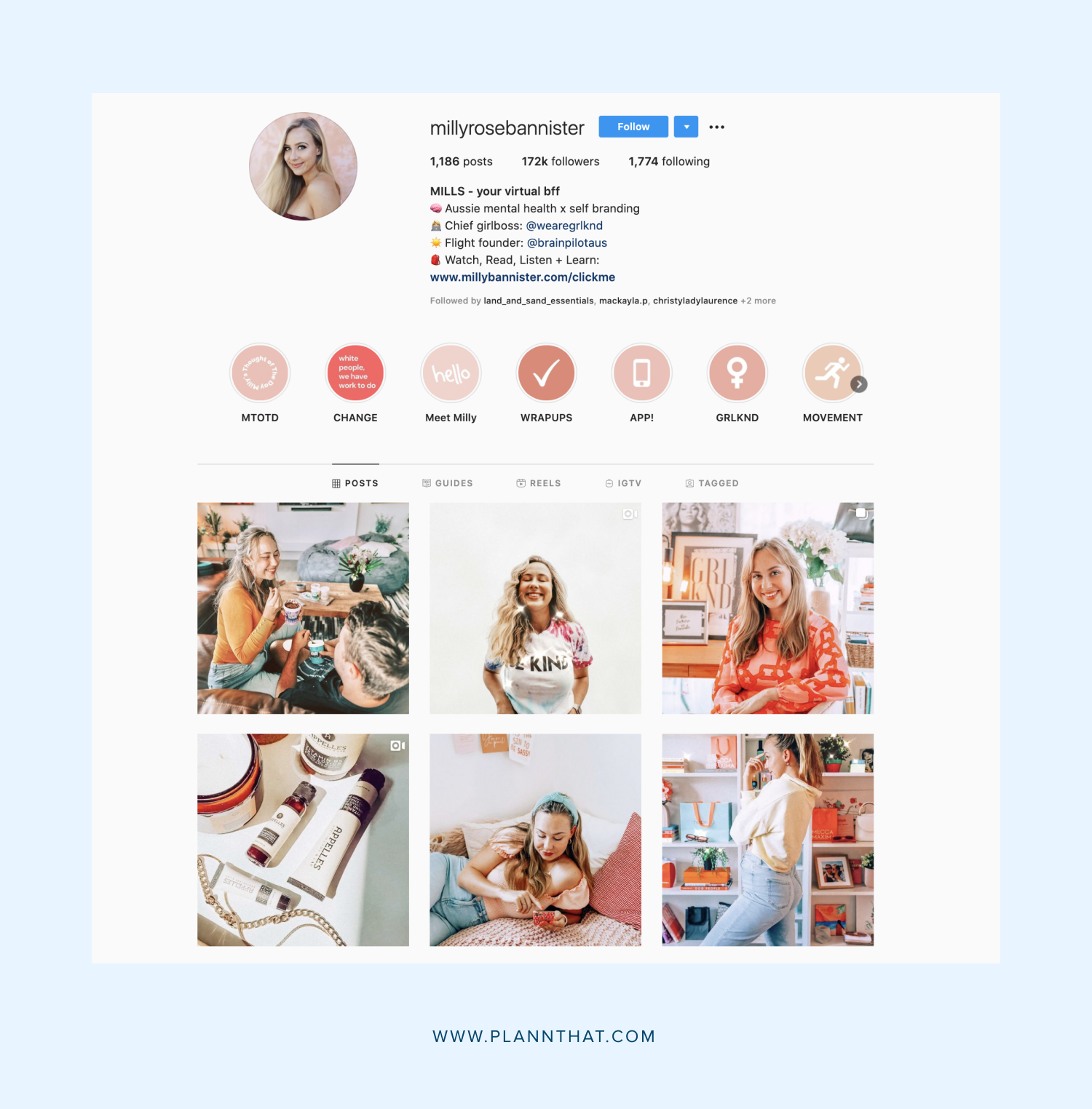 Milly Rose's beautiful feed is an explosion of color and kindness! Not only does she have over 170,000 Instagram followers, but she's using her influence for good! Milly Rose founded her very own not-for-profit, GRLKIND, at a young age, where she shares mental health literacy and empowerment with young health. She's also in the process of rolling out a mental health first aid course for young people. Seriously, is there anything this girl can't do!?Follow @millyrosebannister 
4. @comfygirlcurls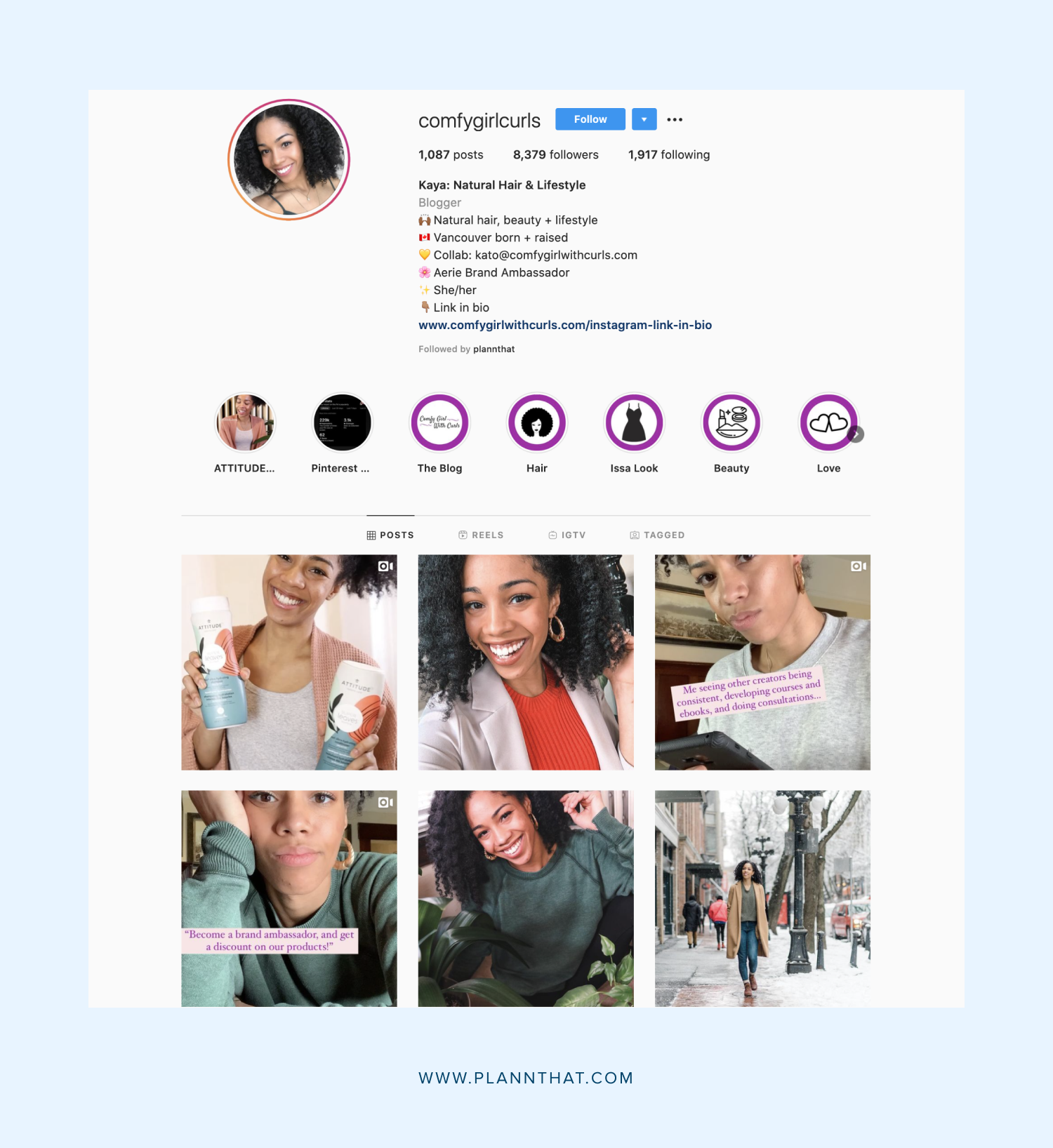 We can't help but feel alllll the good vibes when we look at Kaya's feed! The Canadian-born creator just radiates positivity from the inside, out — honestly, you just take one look at her and immediately want to be her friend. Kaya shares helpful natural hair tips for gals with curly and afro-textured locks. But really, her account is an amazing source of inspiration for anyone wanting to embrace their natural beauty.
Follow @comfygirlcurls 
5. @ktmerry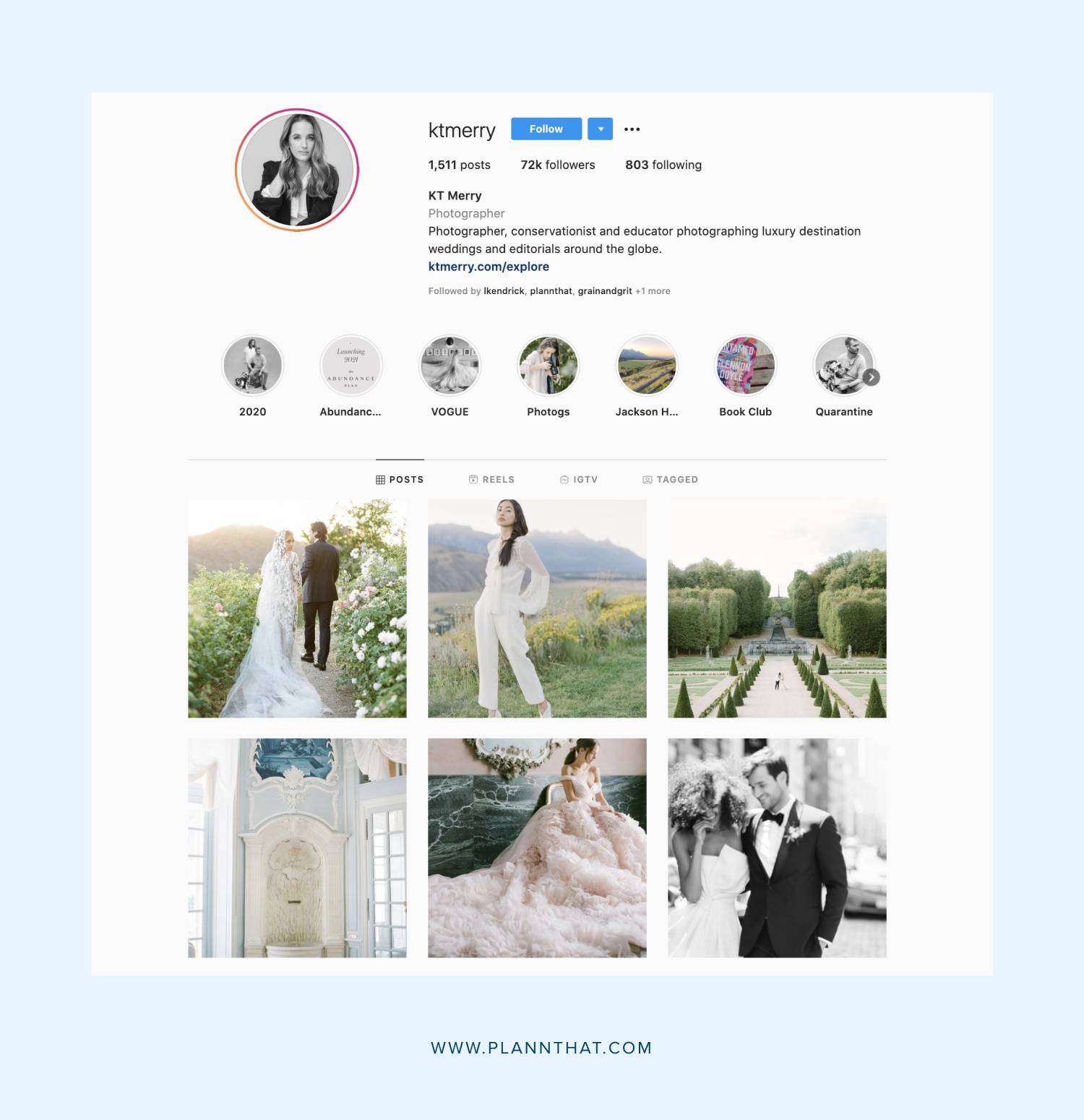 We have so many talented photographers who use Plann to get their impressive work out there. But, KT's work stands out, not only for her ethereally beautiful photos, but also for the mission behind them. KT is also a conservationist who is just as passionate about saving the planet as she is about shooting it. She even started her own not-for-profit, Render Loyalty , where she creates fine art photographic artwork of threatened species for the conservation organizations that protect them.
Follow @ktmerry 
6. @lady.brains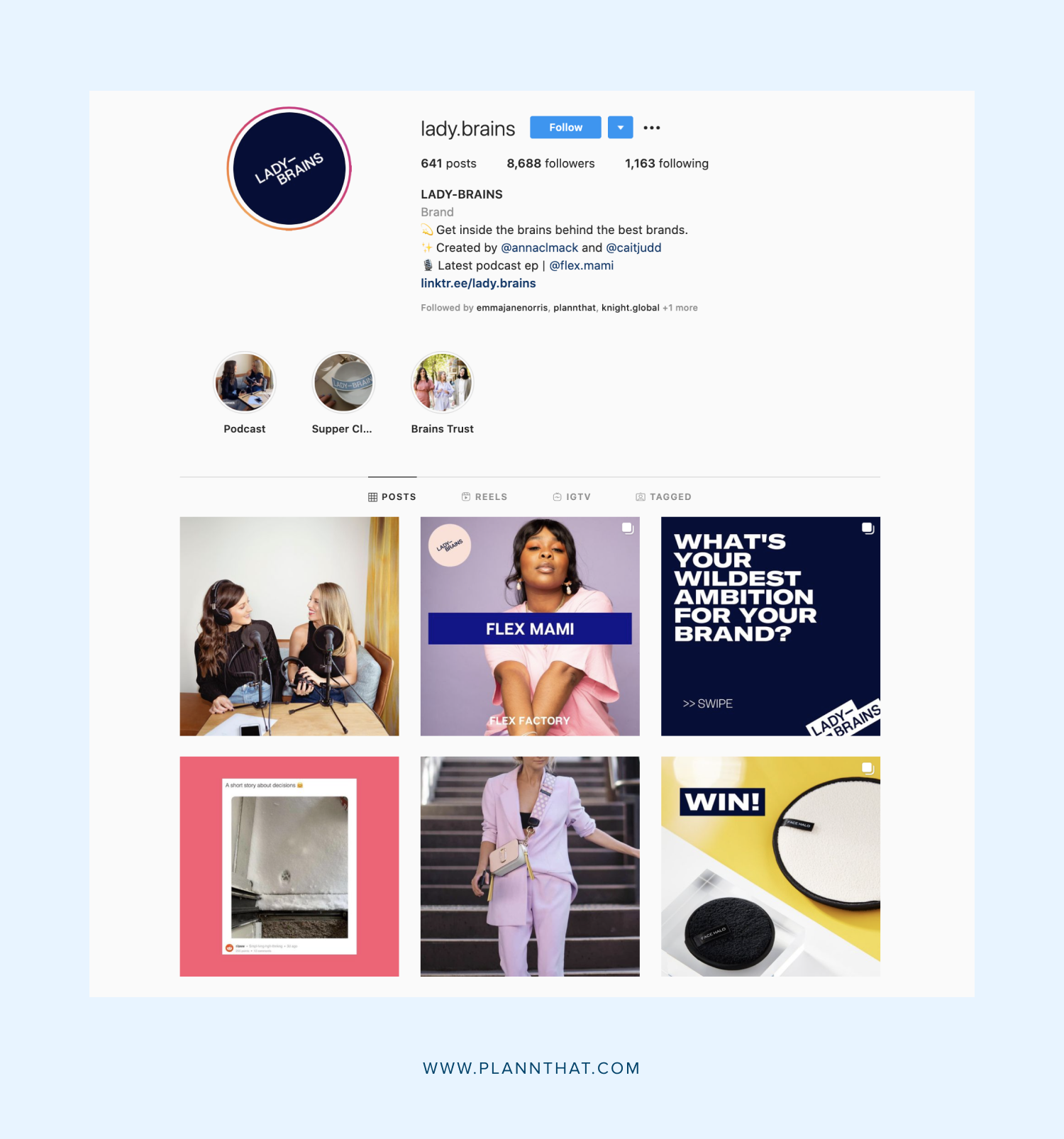 You've got to love women who help lift up other women in their businesses. That's exactly what Anna Mack and Caitlin Judd, the talented co-founders behind Lady Brain, do. They started their podcast to shine a light on the female brains behind some of the world's best brands (so we can learn from them too!) Since then, their brands has evolved into a digital club for ambitious entrepreneurial women who want to help other women in business grow. Their feed is a goldmine for uplifting content, and we can't get enough.
Follow @ladybrains 
7. @christyladylaurence 

We couldn't talk about inspiring female Plann'rs and not mention the original Plann'r — our founder and fearless leader Christy! Behind the success of Plann is Christy's inspiring story of resourcefulness, resilience and perseverance. From starting Plann when she was barely able to stand up to working for free for developers to get her first app built, her journey is a great reminder of the importance of hard work. You can read more about Christy's story here — and be sure to also follow her Instagram for snaps of her adorable cavoodle, Peach (oh yeah, and Christy's photos, too!)
Follow @christylaurence 
8. @ashleighmariec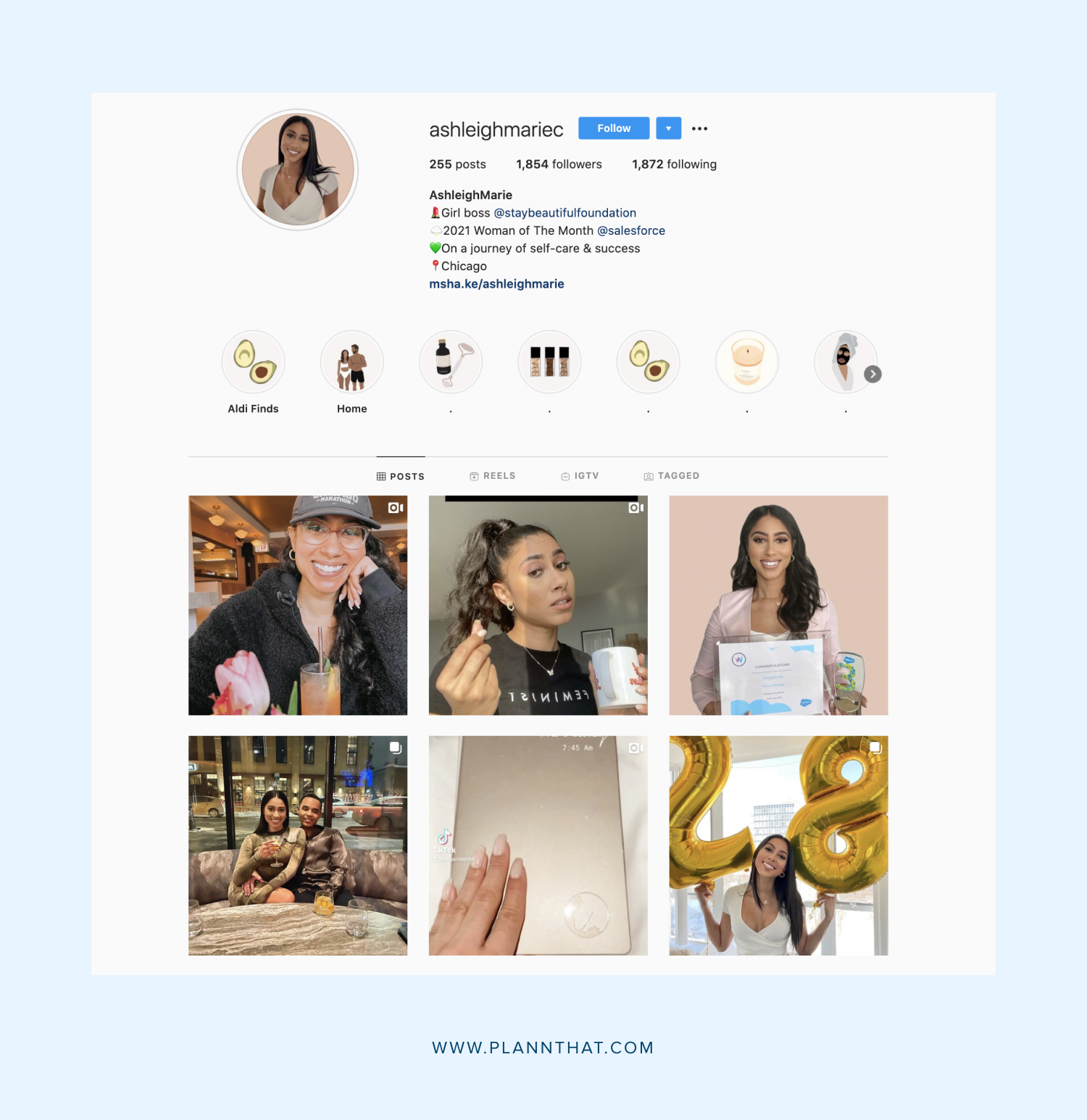 Another incredible woman doing great things in the not-for-profit world, Ashleigh is the founder of the Stay Beautiful Foundation. Her organization delivers curated natural beauty gifts to women whose lives have been affected by cancer. Their mission? To help them feel like the most beautiful version of themselves, even during their toughest times. Ashleigh's feed documents her journey of self-care and success and is an absolute must-follow.
Follow @ashleighmariec
9. @meggiepalmer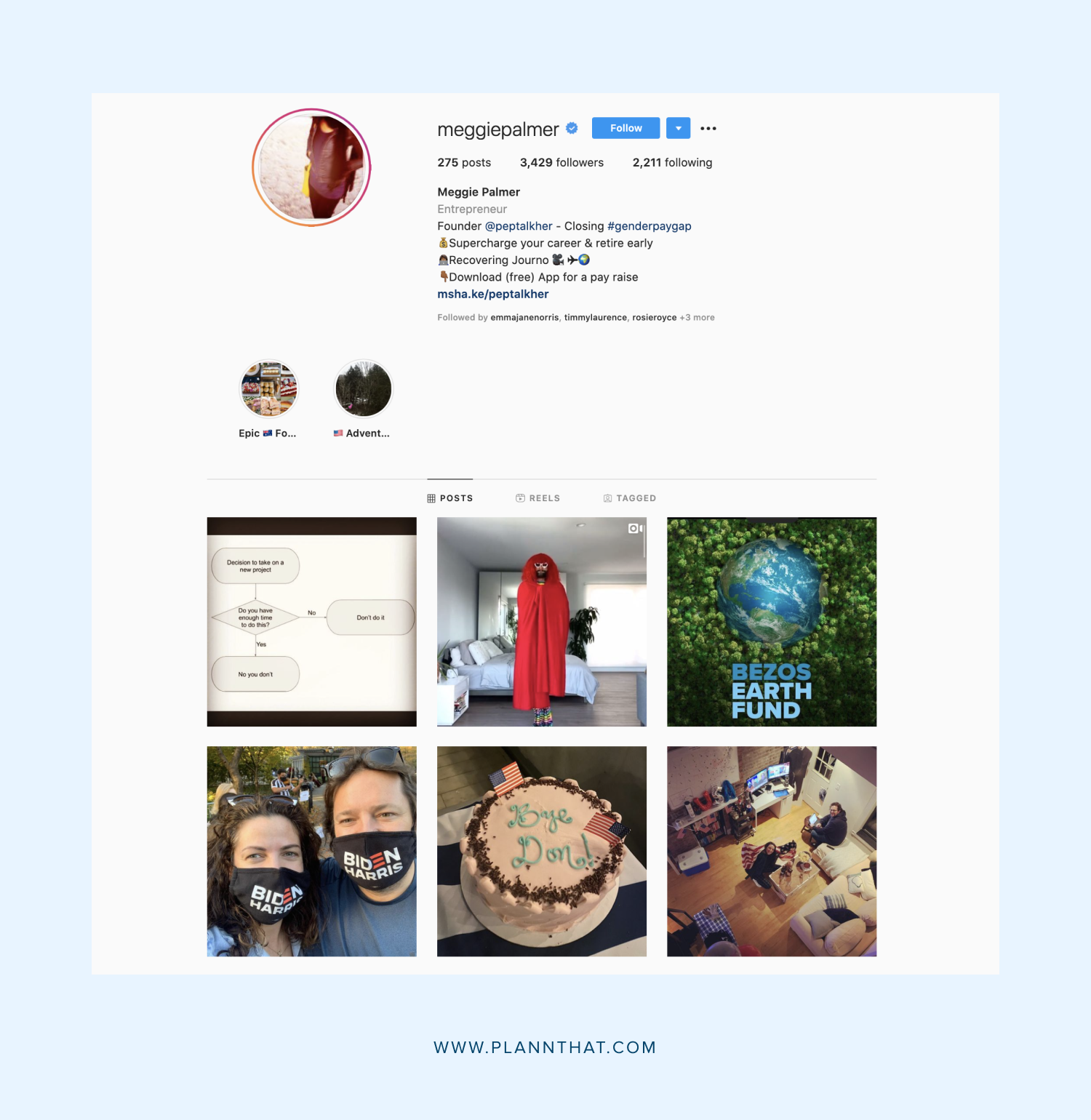 We always admire women who are prepared to have the tough conversations….and that's exactly what Meggie Palmer does! As the founder of PepTalkHer, she's passionate about ending the gender pay gap and helping women supercharge their career success. They even have their very own ap  that incorporates journaling and data to help women negotiate raises. Both Meggie's account and @peptalkher share informative and educational content about gender equality and both deserve a spot on your feed.
Follow @meggiepalmer 
10. @gracedwithage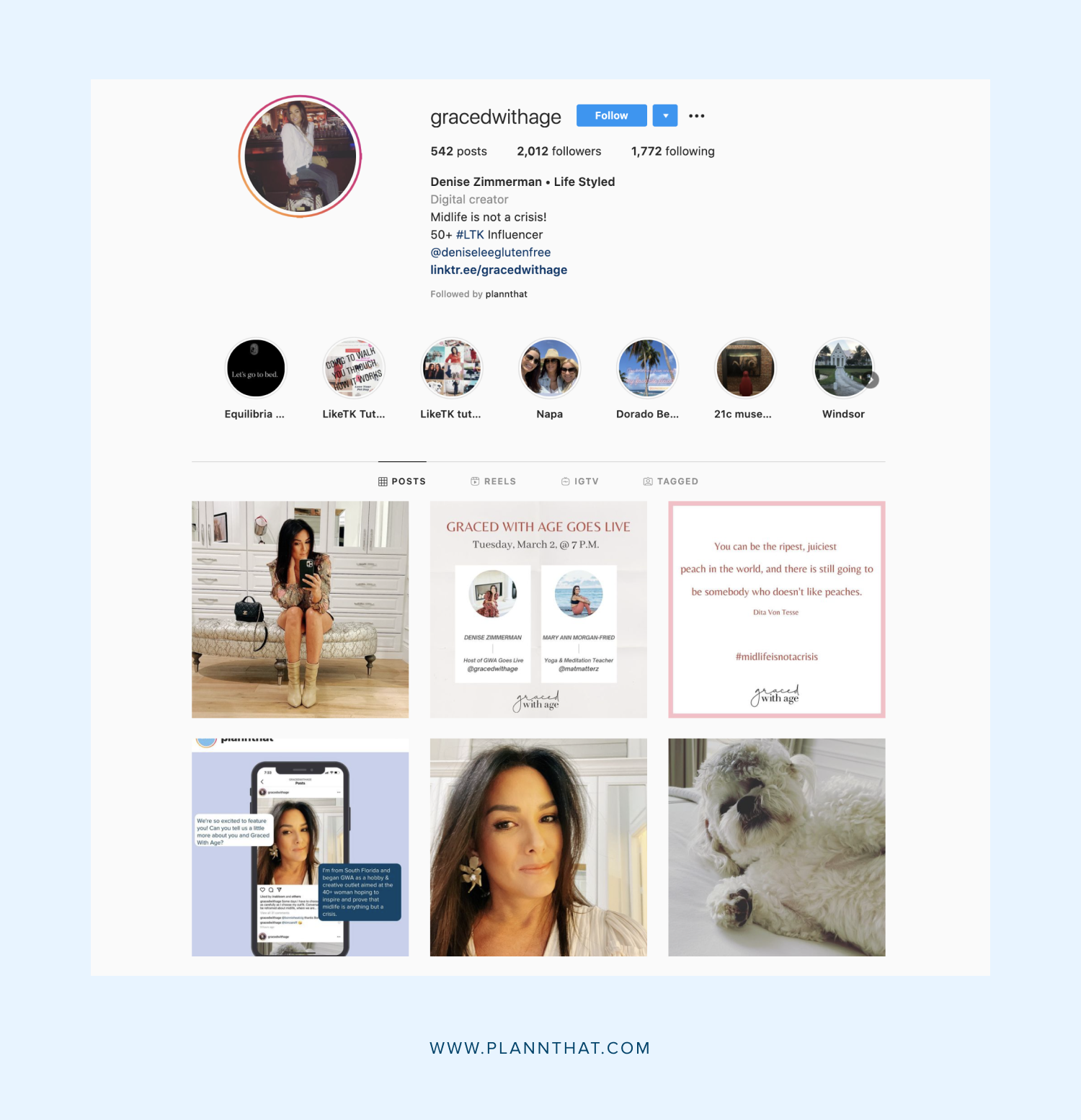 Getting older is something many women are conditioned to fear… but Denise is doing it with grace and confidence! Proving that midlife absolutely does not have to be a 'crisis,' Denise's feed is full of family, travel, fashion and food. Essentially, she's living her best life in her fifties, and inspiring us to do the same at any age!
Follow @gracedwithage
Ready to join this group of incredible women building the brands on Plann? Start your free trial today and get your inspiring message out into the world!