With 2023 upon us, you're likely thinking about the resolutions you made for the new year.
But while you're daydreaming about the 'new you' who has abs like a cheese grater, is fluent in three languages and never swears, don't forget about your social media resolutions. 
In this post, we're breaking down all the social media no-nos you need to leave behind in 2023 and the habits, tricks and tips you should start using this year. They're sure to whip your socials into shape in 2023!
11 Things to START Doing on Social Media in 2023
1. Repurpose Your Content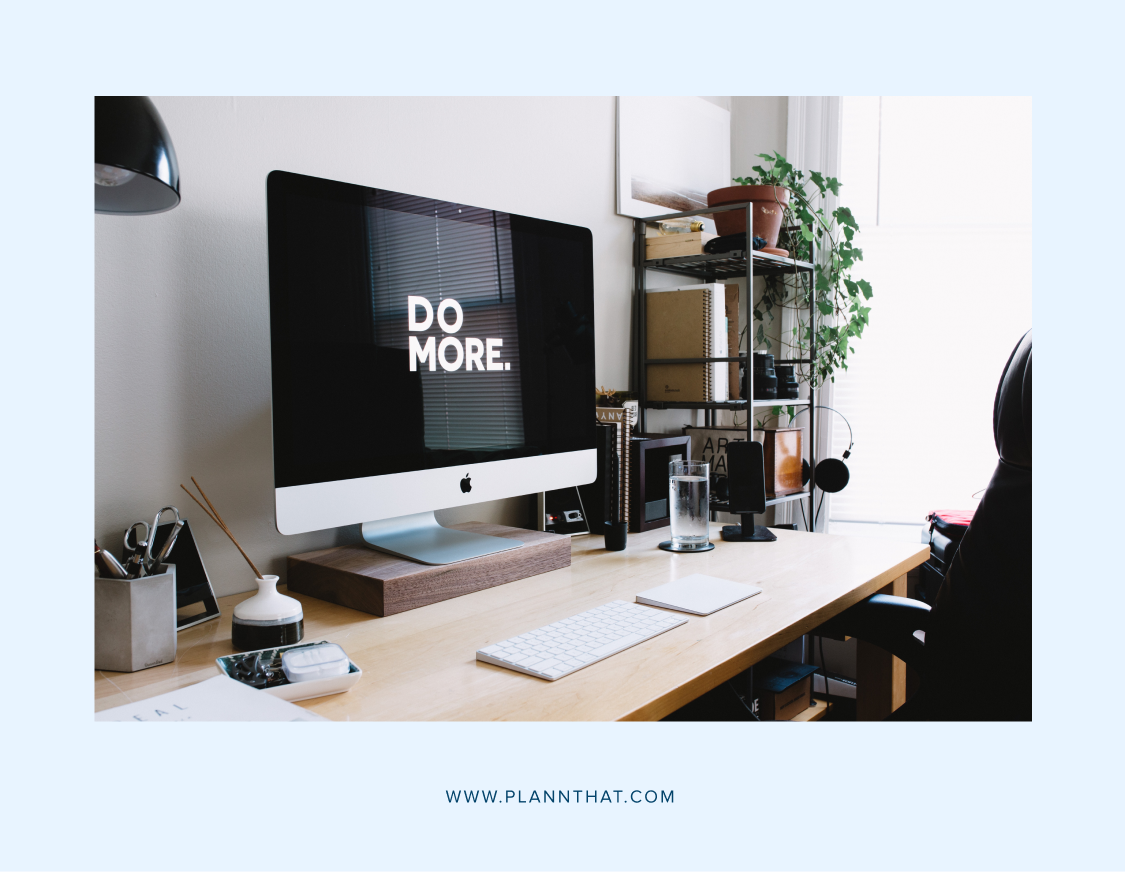 It takes hours to create a single piece of content.
And all that time spent writing, editing or snapping away deserves more than a single serving of 15-minutes of fame.
Make 2023 the year you start repurposing your content and increasing your digital footprint.
Take your blog posts and turn them into a script for your YouTube or a caption for an Instagram post. 
Repurposing your content is going to save you time, get more eyeballs on your content and help you get more bang out of a single piece.
Top Tip: Use Plann's new custom calendar events (available to Plann Pro users) to to schedule out your entire marketing strategy (not just your socials!) from your blogs to your email newsletters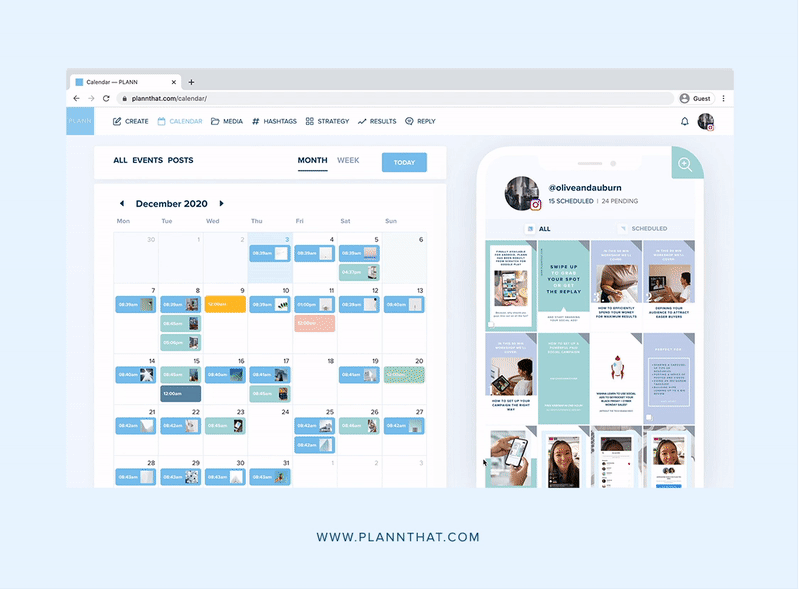 2. Share Your Grid Posts on Stories
It's no secret that Instagram's organic feed reach has shrunk over the years.
So if you want to get your content seen, you need to use all the tools at your disposal.
One of the best ways to boost your reach is to share your grid posts to your Stories. It helps you swerve around the pesky algorithm and get your post in front of your most engaged followers.
Top Tip: Add a hashtag to boost your stories reach and potentially gain a new follower or two!
3. Share More Candid Content on LinkedIn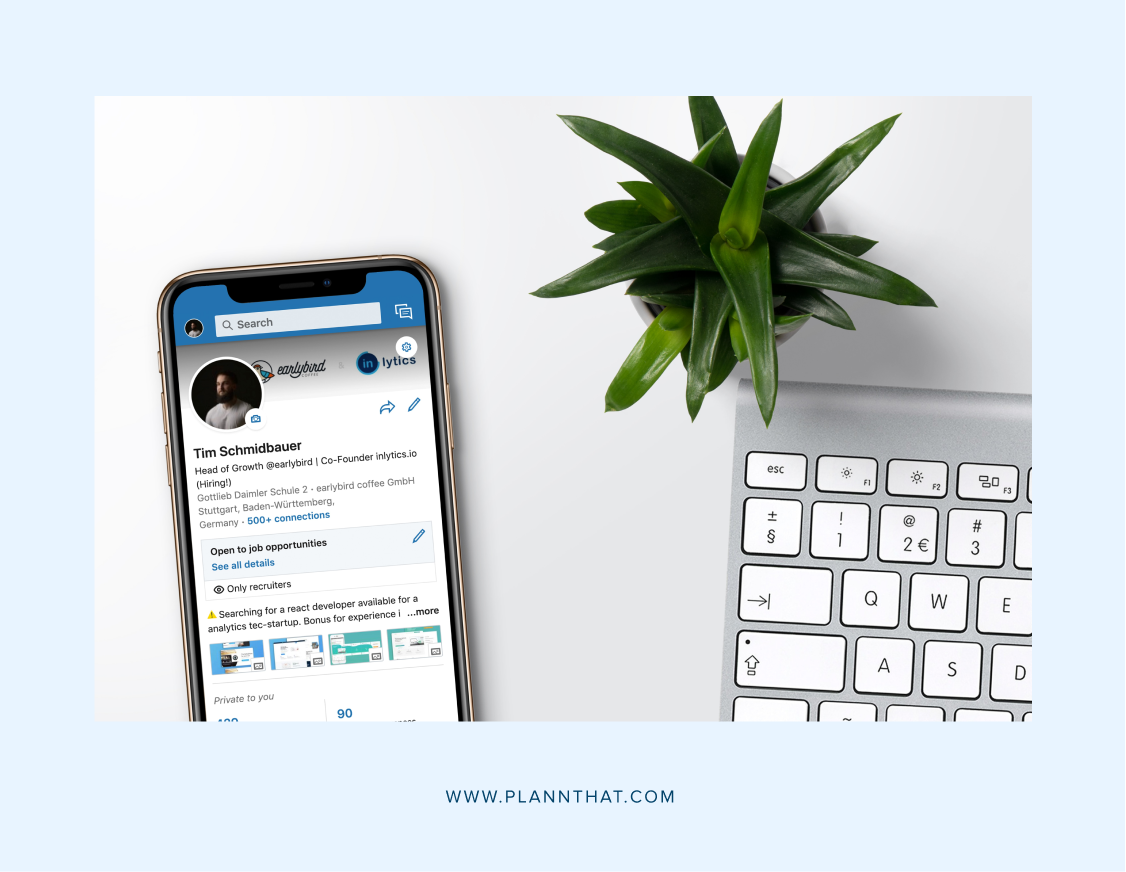 LinkedIn is a professional network, but that doesn't mean you need to keep your content all press releases and job openings.
Start sharing more personable content on your business page and personal profile.
Give people a sneak peek into the behind-the-scenes of your business and use status updates to share your off the cut opinions on news in your industry.
4. Give Instagram Reels a Try
If not, you're missing out on a slice of tasty pie.
Reels is an easy way to attract new followers to your page with quick 15-sec to 30-min videos.
Think of it like Instagram Stories but distilled to all your best tips and tricks.
Not sure where to start with Reels? Use tip #1 and repurpose your existing content. 
5. Always include a Call-to-Action (CTA)
The 2,200 characters on Instagram is valuable real estate you need to take advantage of if you want to spur your followers into taking any action.
In 2023, whether you're writing a caption for Instagram, Twitter, LinkedIn, or Facebook make sure you include a call-to-action (CTA).
For example: Do you want your followers to comment down below? Share the post with their nearest and dearest? Save it for later? Or maybe tap that link in your bio?
Whatever it is, your followers won't know what you want them to do unless you TELL them.
6. Use a Killer Hook
Now, your CTA won't matter if you can't get people to start reading your caption.
So how do you do that?
With a juicy, irresistible hook.
You want your first sentence to instantly grab people's attention and stop them in their scrolling tracks.
To do this:
• Share a shocking or interesting fact.
• Make a statement you believe in that goes against the grain of your industry.
• Create anticipation by teasing what the rest of the post is about.
Need some inspiration? Vanessa Lau is the queen of writing click-worthy captions!
7. Create a Social Links Page on Your Website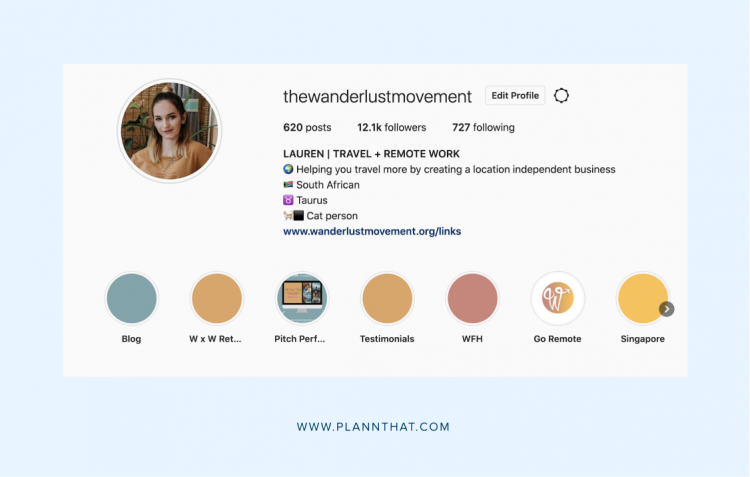 Link-in-bio tips are an easy, convenient way to maximise the space on your profile and include multiple calls-to-action. But, if you really want to send mega traffic your way, consider creating a 'social links'  page on your website. Link to that in your Instagram bio and all that sweet, sweet traffic will go directly to you.
More traffic and fewer business expenses? YES PLEASE!
8. Collaborate More
Want to boost your growth in 2023?
Pencil in some collaborations with brands who have a similar audience to you.
One of the best ways to do a collab is with Instagram giveaways. 
Or you can collaborate on a dual service or product (like we did with Canva in 2020).
9. Show Off Your Personality on Social Media
People buy from people – NOT stuffy corporate brands.
Your followers want to connect with the personality behind your business. It's what makes a brand relatable and creates a cult following, whether you're a personal brand or selling orange juice.
An excellent example of this in action is Wendy's. The fast-food chain is known for its sassy personality so much so that people beg the brand to insult them.
So before you hit publish on a tweet, post or Story, make sure it's showing off your stellar brand personality.
Top Tip: Create a brand dictionary of all the words and phrases you want related to your brand, and try to embody them every time you post
10. Give Your Instagram Highlights a Makeover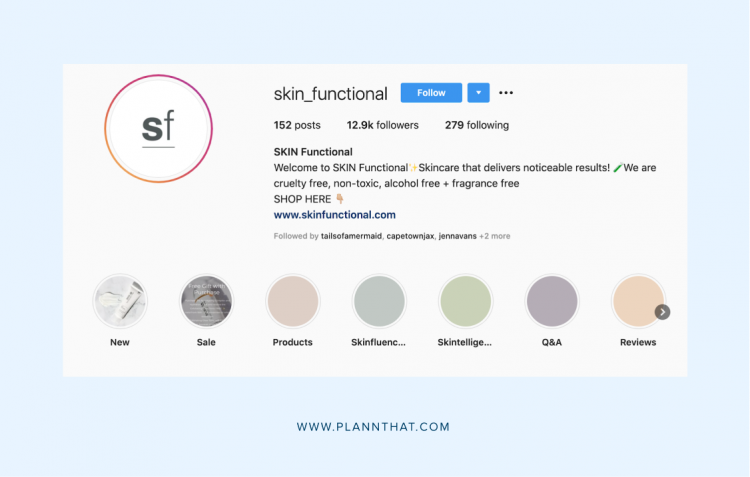 Are your Instagram Highlights in need of some spring cleaning?
Dust off those cobwebs and tidy it up for 2023.
Go through each one and delete what is no longer relevant, important or valuable.
Your Highlights should help people find information faster (like FAQs) or tell new followers more about you (like an About page).
You can also use Highlights to show off your best testimonials, or give people a sneak peek into new products or services you're releasing.
Tip: Use Canva to create custom on-brand Highlight covers.
11. Start Using Social Media SEO
SEO isn't only for blog posts, YouTube videos and Google.
All your social media pages are SEARCHABLE — especially with Instagram's new 'search by keyword' feature In 2023, you need to make sure your account is coming up for the right keywords so you can attract your ideal follower.
For example, put your main keyword in the "Name" section of your Instagram account and the "Headline" section of your LinkedIn account.
10 Things to STOP Doing on Social Media in 2023
1. Stop Posting and Ghosting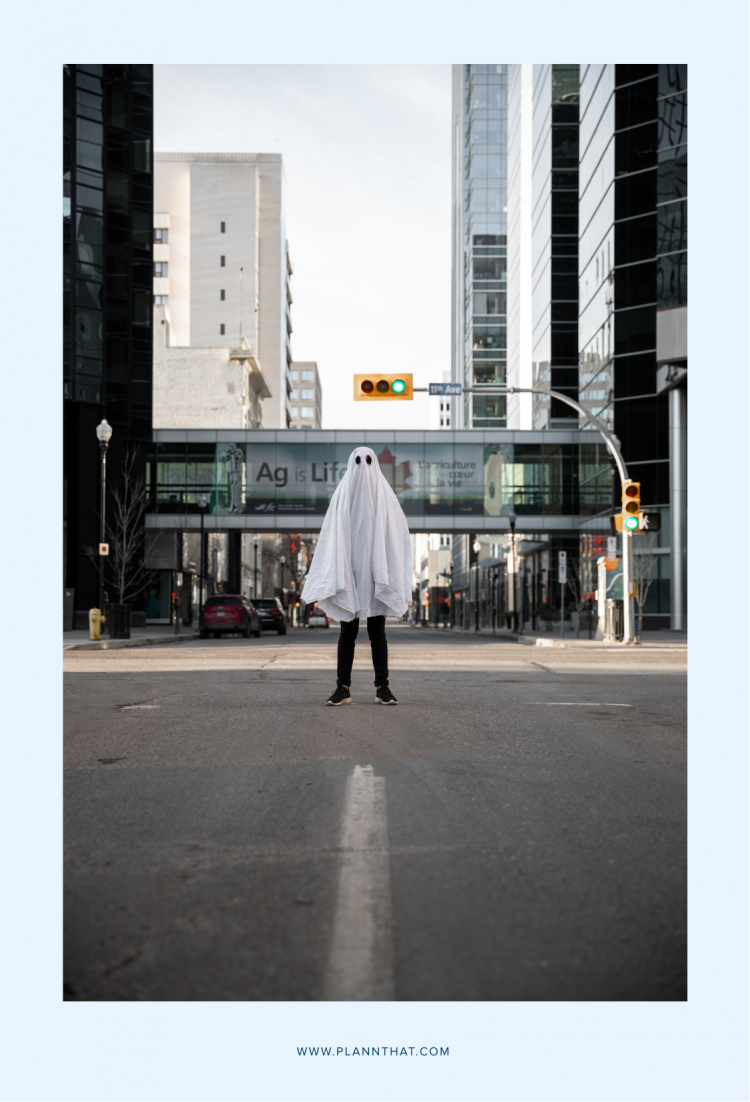 Raise your hand if you're guilty of posting and immediately logging out and going back to watch another episode of Friends.
We've all done it.
But in 2023, if you want to build the community of your dreams, you need to make engagement a priority.
• Reply to ALL your comments and DMs
• Stop ignoring your DMs (unless it's a creepy stranger making you uncomfortable — in which case, block)
• Engage with other posts using the same hashtags as you
• Watch your followers Stories and follow your die-hard fans
Instagram is a powerful relationship-building platform, and if you're treating it like a bad date, you're not going to create a community who cares about you and wants to buy your stuff.
2. Stop Editing Your Captions Right After Posting
Editing your captions right after posing can make your reach nose dive.
If you've made a mistake, leave it alone until the likes, comments, saves and shares have stopped rolling in.
Why?
Because every time you tap 'edit', Instagram resets your engagement ranking.
All those likes and comments you received up until that point? They no longer count.
3. Stop Using the Same Hashtags
The Instagram gods don't approve of hashtag spam, i.e. using the same set of tags again, and again, and AGAIN.
Use the Plann hashtag tool to create different hashtag groups that you can rotate for each post.
It will help you avoid the wrath of Instagram's algorithm and avoid your account getting flagged as spam.
4. Stop Creating Fluff Content That Doesn't Add Value
Before you hit publish on a post in 2023, ask yourself:
• Is this informative, inspiring or entertaining?
• Is it shareable and saveable?
• Are people going to want to come back to this post again?
If you can say "yes" then congratulations! You've created a piece of content your audience will find valuable. If not, it may be time to go back to the drawing board
5. Stop Posting Inconsistently
No matter what social media network you use, consistency is KEY.
• It keeps your audience engaged.
• It helps you attract new followers.
• It stops people from forgetting about your account.
To keep yourself on a winning streak of consistency, use a scheduling tool like Plann. You can knock out an entire month's worth of content in a few hours or less.
And the best part? It's all set to go live at times your audience is most online.
#winning
6. Stop Ignoring Your DMs
Selling in the DMs is a thing you need to master in 2023.
Think of your private messages as an extension of your brand. It's a way for followers to interact with you, and ignoring them will cast a negative light on your brand.
When someone replies to your Story or sends you a question, reply as quickly as possible.
Want to really 'wow' them? Send a voice note.
As you start building relationships, you can take it a step further and send out exclusive sales and discounts to your most loyal fans.
7. Stop Selling All the Time
How often do you talk about your products and services on social media?
If it's more than 20% of the time and you're not delivering on free value, re-assess how you talk to your followers in 2023.
Remember, your content and business is about them and the problems you solve.  
Always make sure you've delivered on value before you ask for the sale.
8. Stop Hiding Your Weird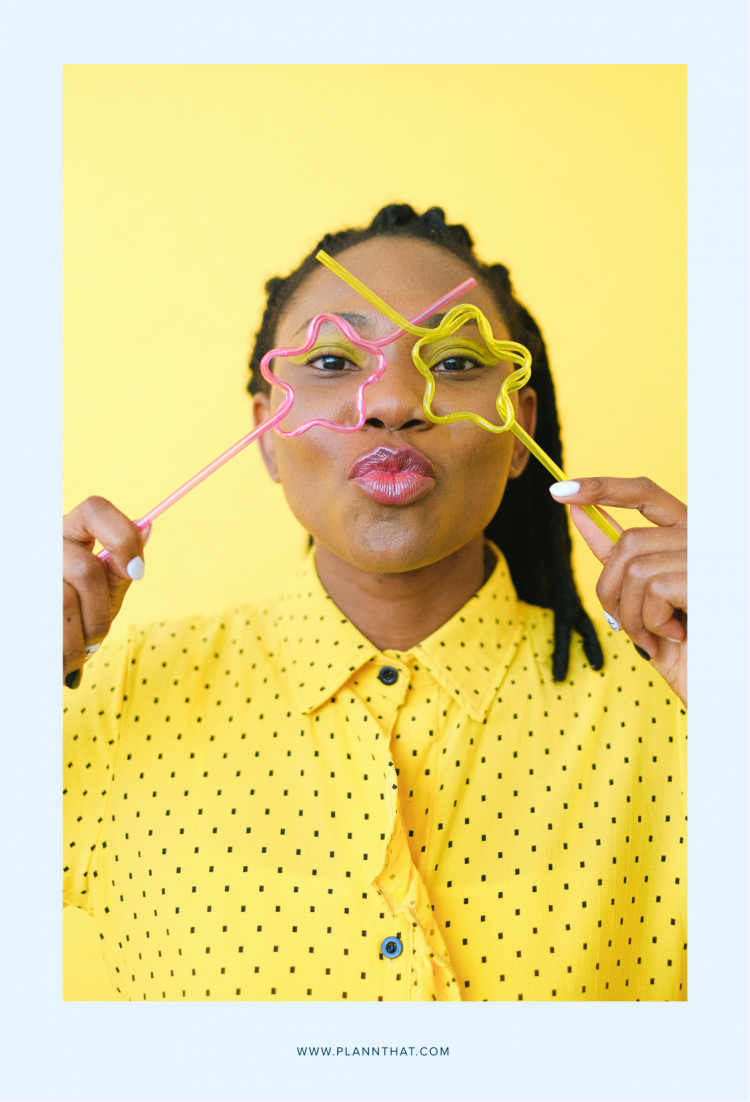 Embrace the quirks that make you, YOU.
Sure, your competitors may sell the same thing as you, but they can't replicate your brand personality.
So make it a 2023 resolution to stop filtering your sense of humour and all the quirky things you do.
• Show off your Harry Potter collection with pride
• Share your Witcher fan theories
• Take your followers on a grand tour of your growing crystal and house plants collection
• Give your people the inside scoop on your full moon ritual
Whatever it is, stop shrinking yourself to "fit in" on social media. 
9. Stop Worrying About Vanity Metrics
Vanity metrics like your total amount of followers and likes per post don't need your focus in 2023.
Don't post something for the serotonin rush of likes.
Post because you have something to say. Post because you want to help your followers solve their problems. Post because you want to inspire others to take that trip of their dreams.
Besides, you don't need millions of followers to be successful.
Case in point: Kimberley Wenya. She had a mere 5,000 followers when she hit multiple six figures in her coaching business.
10. Stop Forcing the Same Content Across All Your Channels
Incorrect sized videos on Instagram Stories? Dimensions off for your Facebook event cover?
Let's make 2023 the year you stop copying and pasting your content without tweaking it for each channel.
You can repurpose content, but you need to make sure you're taking the time to follow the best practices, so your content looks great and gets the attention it deserves.
Start Planning for Your 2023 Social Media Strategy
What changes are you going to make to your social media strategy for 2020?
Sign up for a free Plann account and get all your content scheduled and ready to go while you ring in the New Year!