Are you creating Instagram Reels but not seeing the results you were hoping for? The truth is that simply posting Reels without a plan isn't going to deliver meaningful results for your engagement rate or your business's bottom line.
The other thing to remember is this: almost every brand and business goes through challenges with cracking the Instagram algorithm. That means there are proven strategies and tactics to optimize your Reels content to maximize engagement.
Ready to ditch low-performing content and skyrocket your Instagram Reels results? Here are five common problems you might be facing and tangible ways to solve them.
Problem 1. Your Reels are receiving low views
Have your Reels views slowed down in the last few months? Maybe you're just starting out and wondering why your Reels aren't getting enough eyes on them. In that case, your Reels aren't showing up on people's explore page or Reels tabs and they're not getting enough attention from the algorithm.
Solution: Tap into trends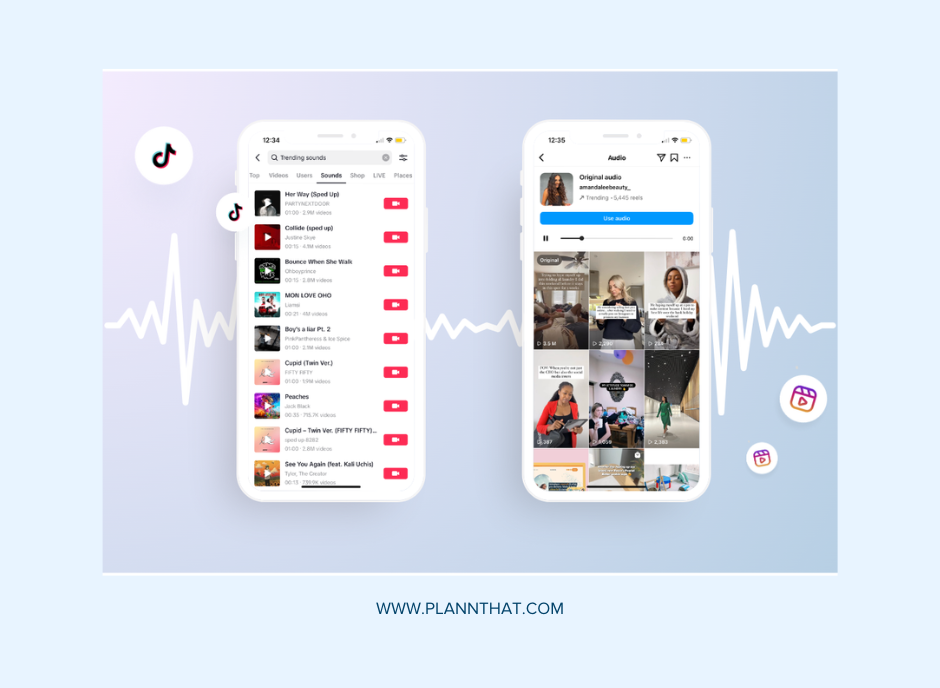 Here's our big tip: tap into trending audios and trending formats to boost the chances of your Reels being shown in the algorithm and reaching new audiences.
If you're curious about where to find trending audio, just navigate to the Reels tab. Look for an audio track with a distinct arrow icon – this signals that it's trending. Keep an eye out for emerging audio tracks that are gaining popularity, and aim for those that haven't been overly used in Reels to avoid overcrowding the platform with similar content.
Plus, we've got you covered with Plann's weekly wrap-up of the latest trending sounds you need to be using.
Problem 2. Your Reels aren't driving tangible results
If you're getting decent views on your Reels but you're not seeing meaningful results (like a boost in website clicks, new enquiries or product sales), here's what could be the cause: you're not giving your audience clear direction about what action they need to take.
Solution: Add a compelling call to action (CTA)
Make sure you add a call to action (CTA) to each video and align your specific CTA with a business goal. Let's say your business goal is to boost engagement. Then, make sure to include a CTA that directs people to your comment section.
On the other hand, if you're looking to drive website traffic, make sure your CTA is letting people know to visit the link in your bio to find out more. Plus, a strong action-driving statement should describe exactly what people can expect from you.
For example, if you want people to visit your website, let them know what benefit they can expect from it like a discount code if they subscribe to your newsletter or that's where they can find a particular product or service.
Problem 3. Your Reels aren't reaching new audiences
Not all video views are created equal. In fact, you might be noticing your Instagram Reels are being reached by audiences in random locations across the globe.
Ultimately, you want your Reels to reach your ideal target market to ensure you're able to convert these users into paying customers. But what should you do if this isn't happening?
Solution: Rethink your hashtag strategy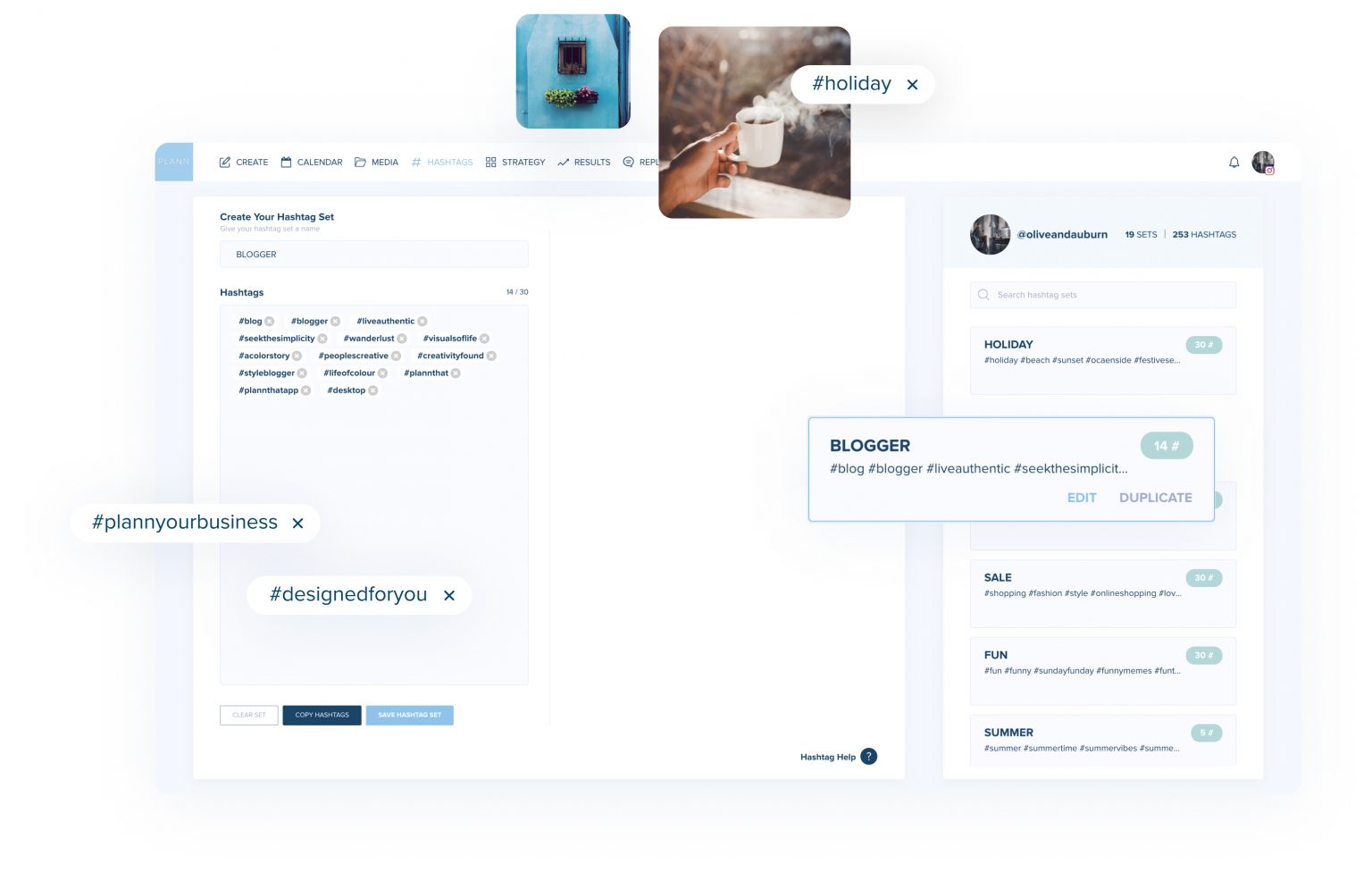 Start here: Switch up the hashtags you're using in your captions.
Hashtags are essential parts of Instagram's content discovery system so leveraging them strategically can help boost the visibility of your Reels to connect to both a broader audience and your target audience.
You should include a range of high-performing hashtags related to your post topic, niche, or ideal audience.
Regularly research and identify hashtags that are trending in your niche or industry. And, look for those that align with the theme or message of your Reel.
Pro tip: harness Plann's hashtag manager tool to discover thousands of handpicked, high-performing hashtags related to your niche, industry or video topic.
Problem 4. You're struggling to come up with new Reels ideas
Struggling to find fresh content for your Reels? There's no need to reinvent the wheel each time you're creating content for the month.
Solution: Repurpose like a pro
Repurposing content is a strategic tool you can use to your advantage. You can turn long-form content like blogs, podcasts, and ebooks into bite-sized Reels. Plus, if you're posting TikTok videos, you can always repurpose them on Reels too.
Just make sure you're removing the TikTok watermark using handy tools like SnapTik and finding trending audio that's specific to Instagram.
Problem 5. Your Reels aren't driving strong engagement
Are you posting Instagram Reels regularly, but aren't seeing a high engagement rate? It might be time to rethink the type of content you're posting and use data to inform your decision-making.
Solution: Dive into your analytics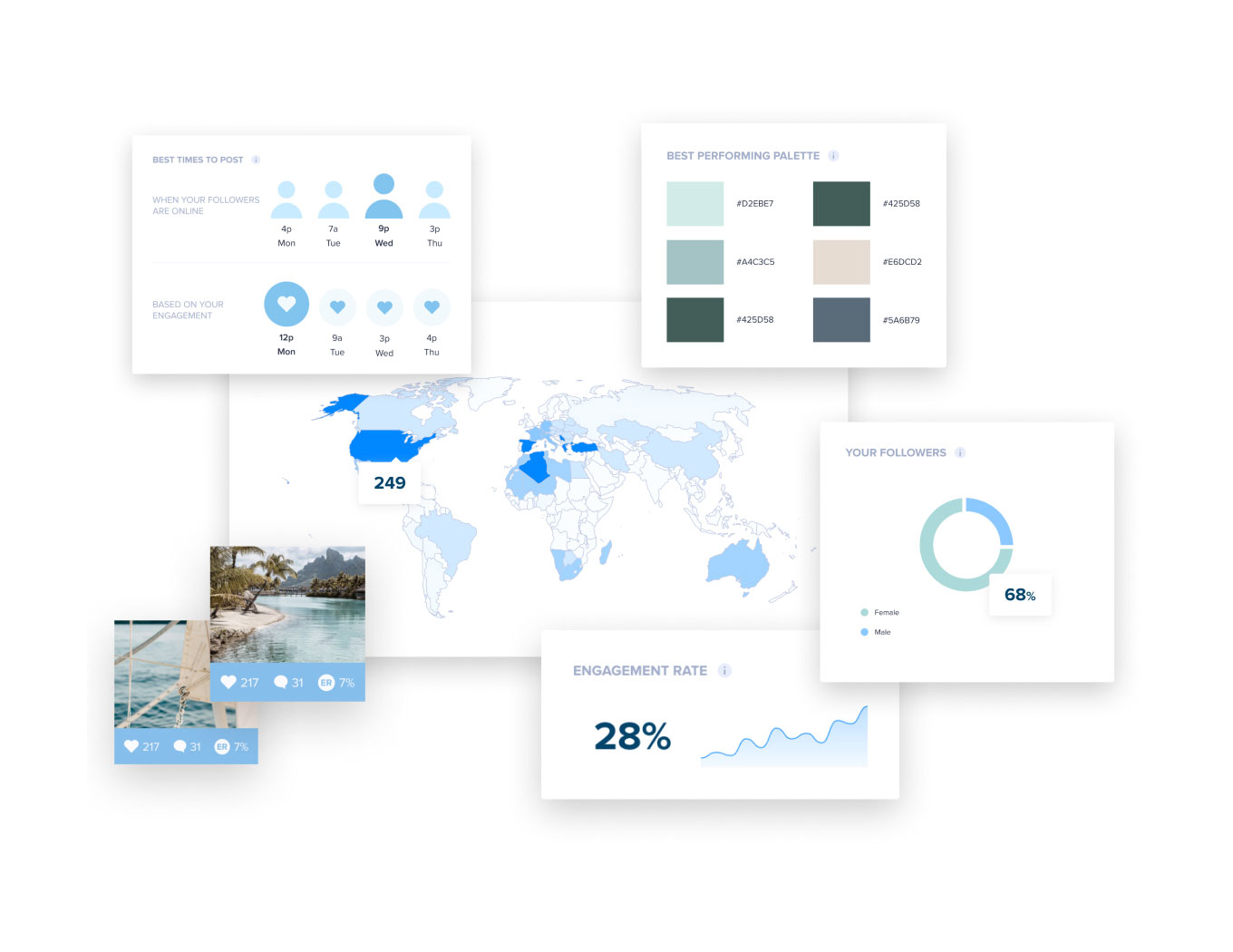 Regularly reviewing your analytics is super important to understand what content is resonating with your audience and what isn't. Once you've understood your insights a bit better you can tailor your content for the following month to inspire your next month of content.
Luckily, Plann gives you all the tools you need to review and understand your Reels insights with 'At-a-Glance' performance metrics which helps you find out what type of content is working for your audience over the last week, month, 3 months, or even over your Reels lifetime.
Ready to supercharge your success on Instagram?
Looking for an all-in-one content creation suite that simplifies managing your social media channels? Inside Plann, you'll discover everything you need to effortlessly map out your strategy, repurpose your content, and take your Reels content to new heights.
Go on, and redeem your 7-day free trial of Plann Plus. If you don't like it, keep using Plann for free!