We've said it before, and we'll say it again: trending content is the key to social media success!
Staying aware of online trends can help you create clever, memorable, and highly relevant social media content. Content trends are an opportunity to connect with your existing audience and find tonnes of new followers, even reaching toward viral status.
Here at Plann, we know that discovering trends isn't always easy. How can you guess what's popular when the digital world is always changing?
We're here to help you out. Here are five easy ways to find trending topics to improve your social media strategy!
1. Search for Google Trends stats
Google Trends is your go-to destination for all sorts of online stats and content trends! Here, you can find all kinds of important data, like what search terms are popular and how much web traffic specific keywords are generating.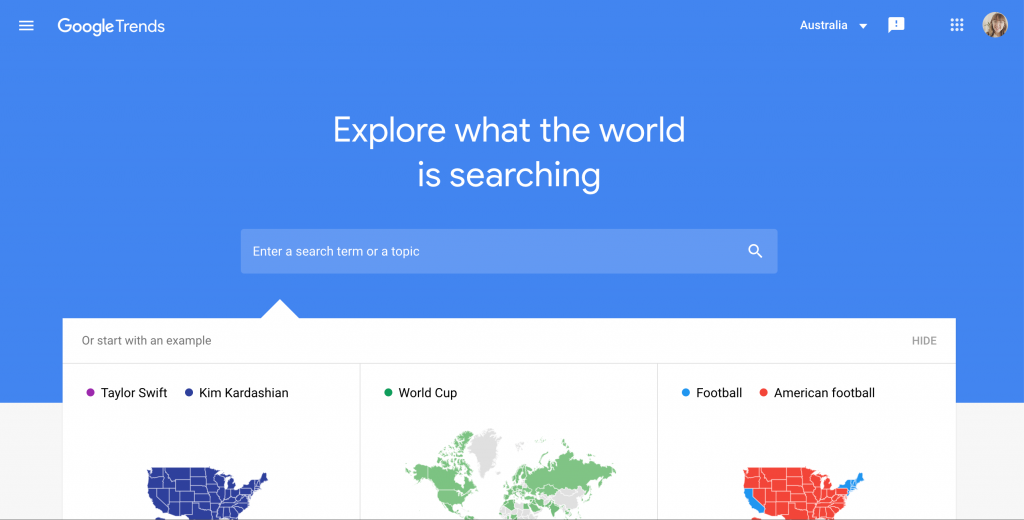 There are several ways to use Google Trends. If you're looking to keep your search well and truly on brand, input a few keywords that relate closely to your topic, products, services or niche. You'll be able to find out how these keywords are performing over a selected period of time. You'll also access other potential keywords!
If you're looking for faster-moving data about broader trends, the 'trending searches' feature is your friend.
Scroll down the Google Trends webpage until you find the 'recently trending' header. Alternatively, find the 'trending searches' panel in the dropdown menu that appears when you click the three lines at the top left of your screen.
These stats are gold in terms of finding content trends! You can find what's trending in real time, with content updating every day. You can even narrow your search to focus on a specific location or interest area.
If you feel like you need a more profound search in larger volumes, but also don't want to spend a lot of time on it, Google Trends API can come in handy by helping you automate the task and deepen the results. Then implement your knowledge to inform your content creation process. What's popular right now? Add it to today's content calendar!
Use your Google Trends knowledge to inform your content creation process. What's popular right now? Add it to today's content calendar!
2. Conduct some app-based research
There truly is an app for everything, which means that there are plenty of places to find live social media data, keeping you aware of what's trending.
Find trending topics by obtaining data from a few trend-tracking apps, like BuzzSumo or Ahrefs Content Explorer. These tools allow you to search a range of different social media platforms all at once, so you can source information from all over the web!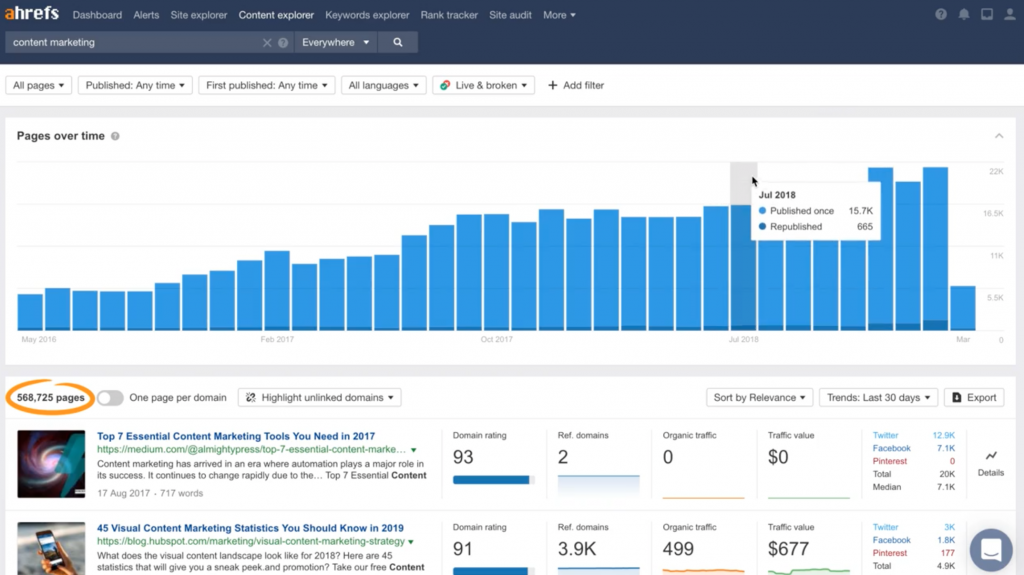 Trend-tracking apps and services provide performance metrics that help you understand what people are interested in online at any given moment. You can even input specific terms, locations, or search parameters to yield more niche-relevant results.
When it comes to identifying trends, real-time performance analysis is the key to success. Turn back to the data as often as you can to ensure that your knowledge is up to date and that you're capitalizing on the latest popularity cycles.
With a good trend-tracker on your side, you'll always be one step ahead of the social media game!
3. Ask the TrendSpottr data
TrendSpottr is a super popular content discovery and curation tool. It does come with a bit of a price tag, but if you're serious about knowing the trends, it can be an amazing help!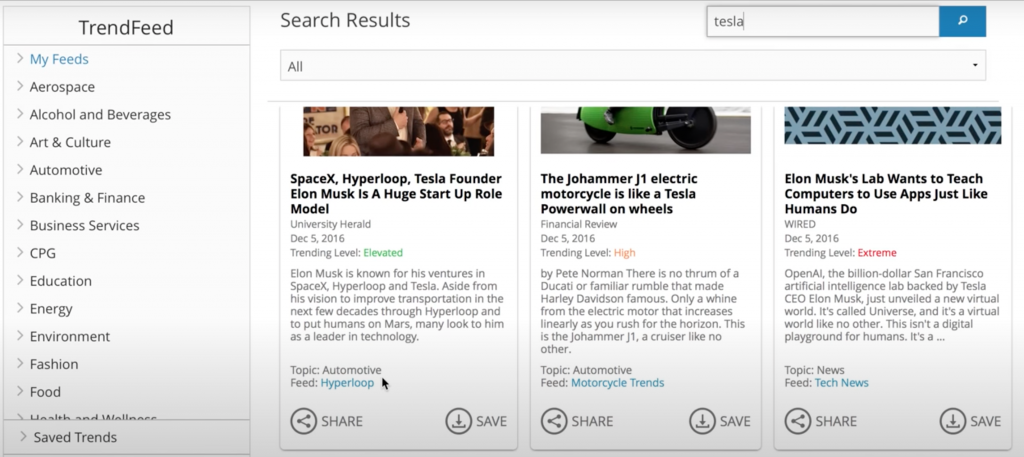 Using TrendSpottr, you can draw information from all corners of the internet, obtaining data from thousands of creators to find out what's popular right now. You can also access the in-built TrendMap to find real-time Twitter trends!
The TrendSpottr service allows you to keep track of social trends, paying close attention to topics in your niche. The tool analyzes incoming data to find high-performing trends and those that are still rising to success. You can also set up alerts for specific topics and terms that matter to you or your brand.
Using high-quality performance data is a great way to stay ahead of social media trends and ensure that you can hop on trends right from the beginning.
Finding trending topics? No problem with a good data-tracker to help you!
4. Turn to the social scroll
Wondering how to find trending songs on Reels or how to find trending sounds on TikTok? Sometimes, the best way to keep up with short-form video content trends is by turning to the old-fashioned social scroll.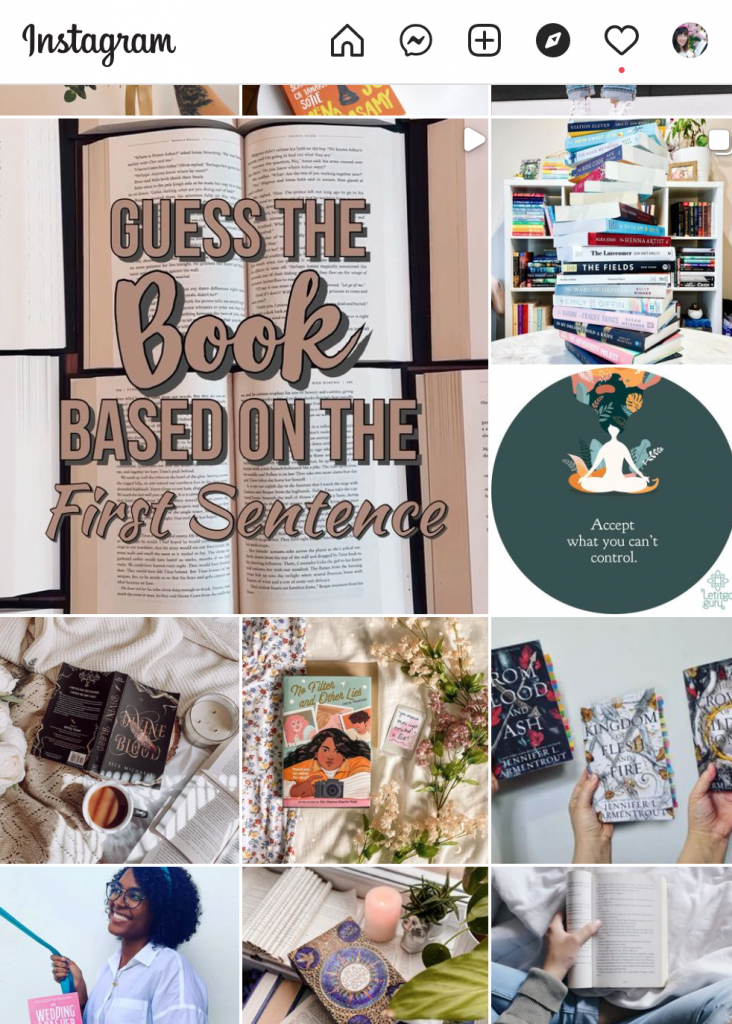 As part of your social media research, allot regular time to stop and scroll through your own social feed, working across at least two or three social media platforms. Watching what other people are creating can give you a good sense of recurring themes, sounds, ideas, and other content trends.
Many social media platforms, including Instagram and TikTok, have in-built features to help you recognize trends when you see them. On Reels, check the bottom of your screen for the up arrow, a signal of a trending soundtrack. On TikTok, turn your attention to the trending tab for current trends and their participation stats.
Scrolling on social media regularly helps you understand the platforms you work with and the audiences who use them. You can use this understanding to improve your content and more effectively target your audience.
Who knew that scrolling on social media could be considered an important research strategy? Sign us up!
5. Subscribe to the Plann newsletter
Finally, if trend research is starting to feel overwhelming, the Plann newsletter is a great place to find regular inspiration!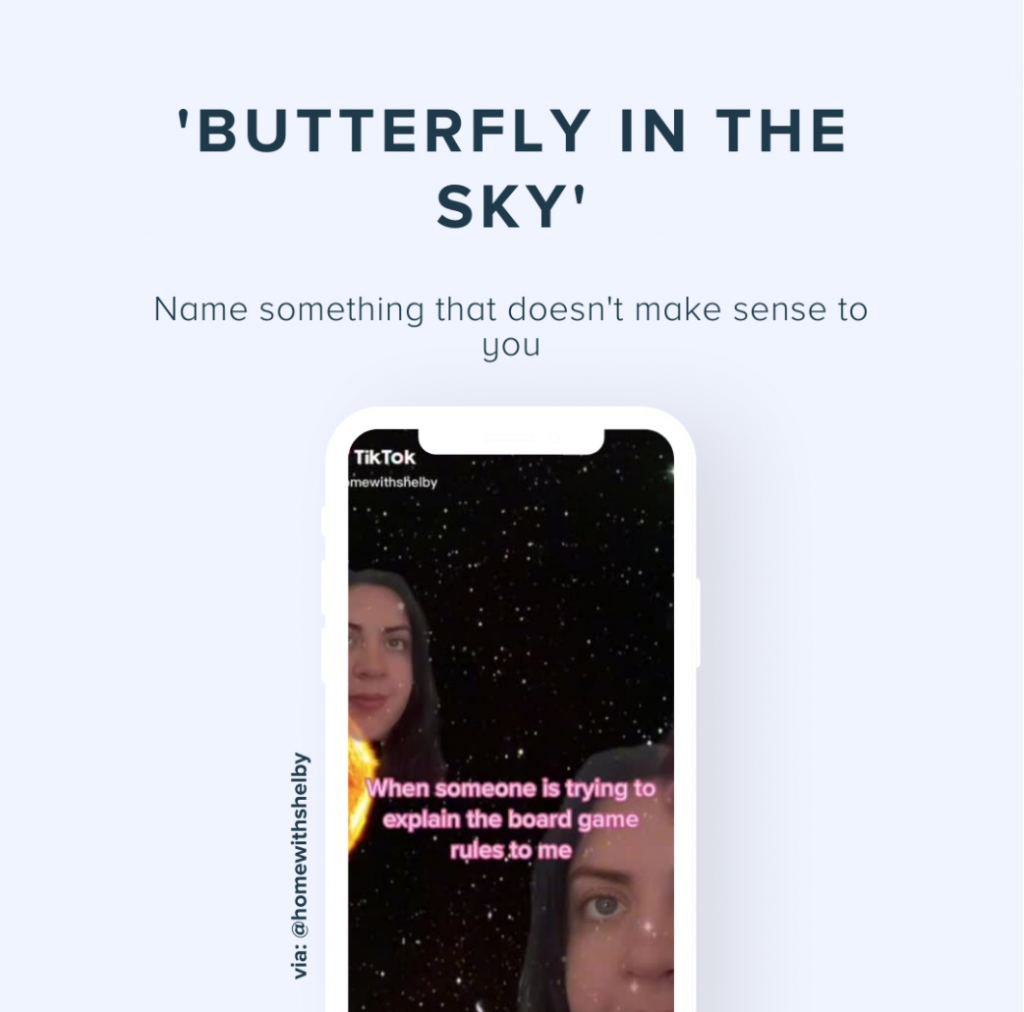 Every week, we put together a comprehensive list of social media trends we know are performing well and think you should give a try. Our newsletter subscribers receive these completely free, sent directly to their email inbox!
The great thing about relying on a newsletter subscription like Plann is that you can cut down on research time, leaving extra hours for content creation. You'll stay up to date with current trends without feeling confused by numbers and statistics.
Subscribing to social media trend newsletters can help you stay on top of content trends, adjusting your social media marketing strategy to incorporate what's popular.
Trending content sent to your inbox in the shape of a quick, easy weekly inspiration update? Yes, please!
Plann to stay on trend
Once you've done your research and know your trend, it's time to put all that knowledge into action and start Plann'ing content!
Sign up for a free 7-day trial of Plann, and set your understanding of content trends to the test.