Social media has serious power! But you need to know how to use it for the best results that help your brand grow and reach more customers than ever before.
Today, Instagram welcomes 4.25 billion total visits per month. If you can turn even a tiny fraction of this traffic into opportunities for your brand, you'll be on track for incredible success.
When you understand how to leverage your Instagram presence effectively, you can start optimizing your marketing strategy for conversions. This can help you transform your approach, grow your account, and begin turning Instagram followers into paying customers.
Sound like a good Plann? Follow these steps to start getting more out of your Instagram audience and turn followers into paying customers!
Start Conversations in Your Community
Conversions start with conversations. The key to building an engaged online community is leading the engagement you want to see.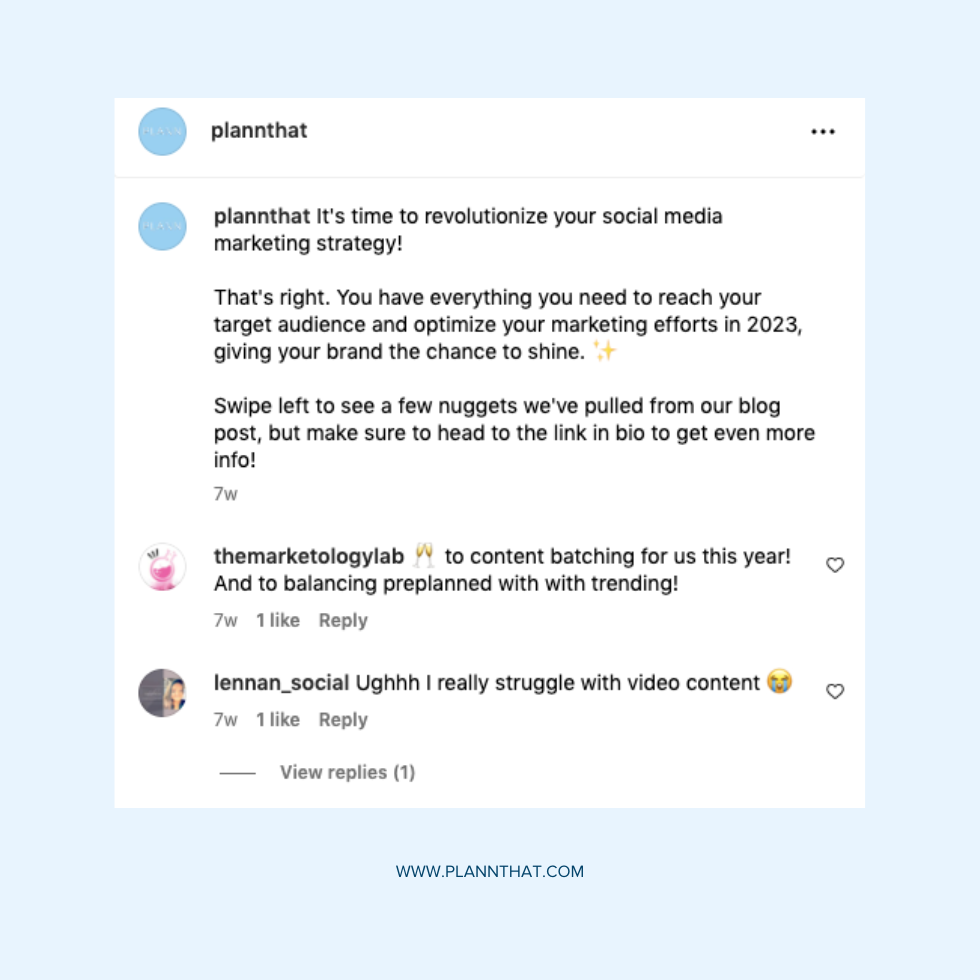 On Instagram, it's your job to start conversations that relate to your industry or niche. In fact, it can even be helpful to begin conversations that focus directly on the consumer pain points your brand is designed to help with.
Communicating with your audience shouldn't always be about selling. It can begin as a way of building stronger connections and generating brand interest and loyalty. Over time, you can transition your conversations to adopt a more action-focused approach.
Our tip? Proactively engage with your audience on a regular basis so you remain top of mind with your followers.
Try Active Audience Outreach
Similarly, audience outreach can allow you to put your brand on the map! You can use this strategy as an opportunity to grow your following and reach brand-new customers.
Using Instagram's in-built communication tools, you can connect with people you know your brand offer can help. Whether you're leaving a comment, following another user, or even sending a direct message, outreach matters.
When you communicate your value clearly with highly relevant people, you can benefit from greater brand interest. Now or in the future, this can help you turn Instagram connections into customers.
Communicate Clearly and Authentically
Research shows that 88% of consumers crave authenticity on social media. It's important to keep this in mind so that you can create content users trust and believe in.
By being authentic and clear, you can enhance your professionalism and credibility while simultaneously generating greater interest in your business. Good communication skills help you market your brand in ways that drive continuous growth.
Effective, authentic communication on Instagram can translate easily to other networks and platforms, including sales channels. This means that you're more likely to find users who trust your brand enough to make a purchase.
Offer Something Unique and Innovative
The most successful social media accounts are those that stand out from the crowd. When you innovate online, you can make an impact and build your customer base.
Whether you're offering a unique product or service or simply thinking creatively about how you market what you sell, innovation will help you succeed. By doing things your own way, you'll develop a distinct and recognizable brand persona that is built to sell.
Standing out gives you leverage in your market niche. It allows you to show your audience how the products or services you sell can help them. Be clever, and you'll turn your brand into a sought-after market leader.
Run a Promotion or Special Offer
What about a special offer or a promotion? Running a marketing campaign like this gives you an opportunity to capture audience interest and turn it into buying power.
Facilitating a promotion doesn't have to be complicated. You can use Instagram to set up a simple giveaway or discount that gives people an extra reason to buy from your brand. Bonus points if the offer is time sensitive!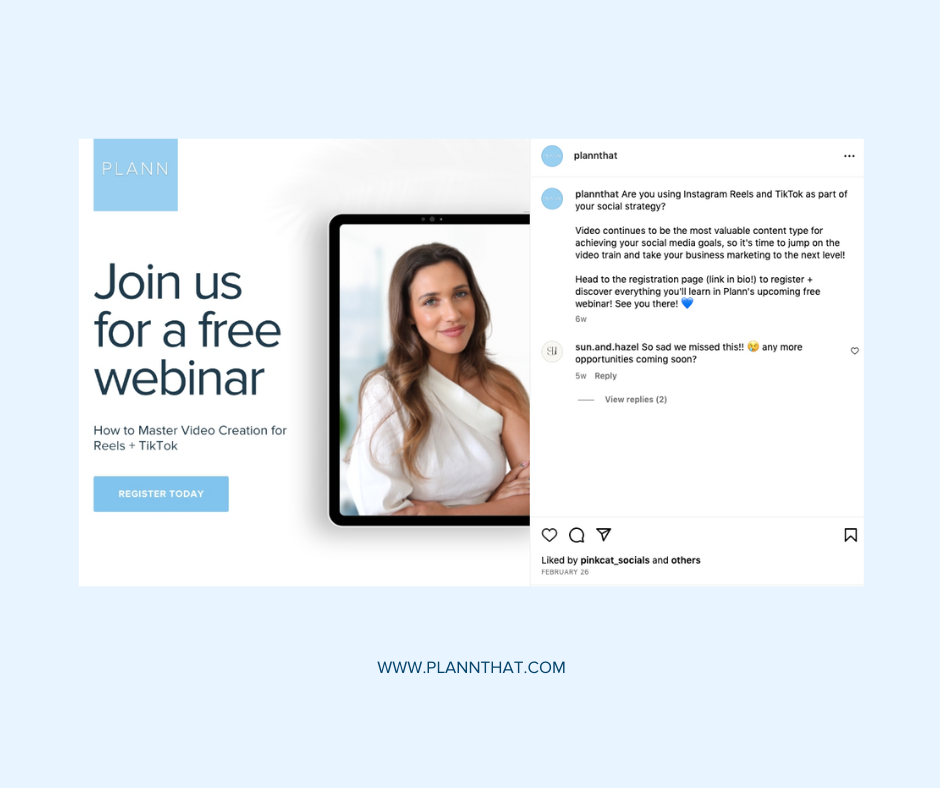 When you run a special offer, being loud is the key. Don't sit back quietly and wait for consumers to find you. Shout your value from the rooftops, and use the full Instagram suite to reach as many people as you can.
Market Your Brand Offer
Likewise, you need to market what your brand can offer on a day-to-day basis. Even when you have no current promotions, your business provides a solution that consumers need.
Using Instagram as a communication tool means sharing your message in a variety of formats and aiming to reach users who care. The best results are possible when you try several content types and use your performance metrics to guide your decisions.
From short, punchy Reels to regularly Instagram Stories and even save-worthy carousels, mix up your content formats to build your brand presence across all touch points.
Market your brand at every opportunity. Avoid keeping your Instagram users on the app by inviting them to engage with your business through your sales channels. People only buy when you give them a reason to! So make sure you're using a link in bio landing page tool to drive your audience to make a sale.
Always Use a Call to Action (CTA)
On any social media platform, a clear call to action is always essential. Instagram is no exception. Your posts need strong CTAs that tell users what to do next.
While it can be helpful to use engagement-driven calls to action sometimes, it's also important that you make the most of conversion opportunities. This means directing your Instagram followers to places where they can buy from your brand.
If you are strategic, consistent, and organic with your Instagram CTAs across all content formats – from posts to Reels to Stories – you can achieve your goals. A well-placed call to action in your bio or caption might just be the note of encouragement a follower needs to become a customer.
Plann for Success
Last but certainly not least, it's time to start Plann'ing! Developing a strong Instagram strategy can help you identify new ways to generate sales.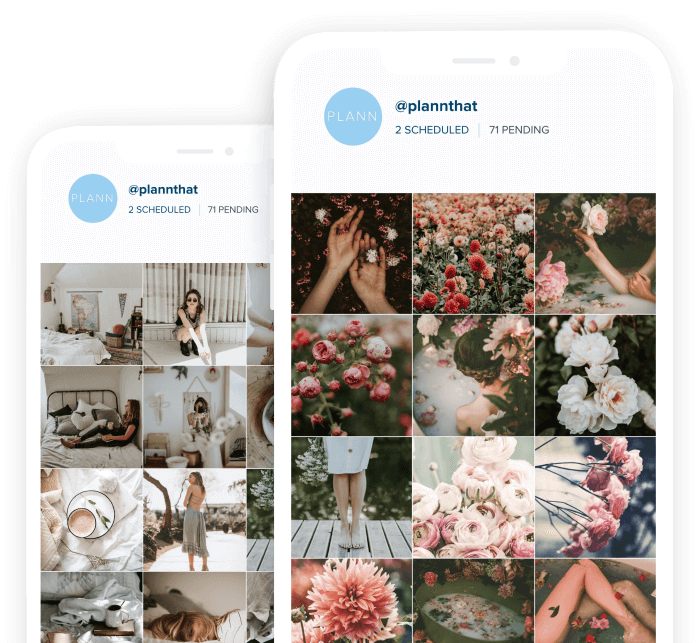 With an effective content plan, you can make wise decisions about the way you engage with your Instagram community. You can evaluate the steps your followers take toward the next stage in the buyer's journey.
If you're keen to get started with Instagram planning and scheduling, sign up for a free 7-day trial of Plann Pro now! Plus, don't forget to visit the Plann blog to keep brushing up on your social media marketing skills.