If you've spent any time on the internet recently, you've heard the news about Twitter. But what's really going on, and what can you do about it?
Since Elon Musk took over Twitter, the social network has undergone a steady series of changes, from staff layoffs to departing users and a downturn in paid advertising. With many users debating their next steps, you're probably wondering what all of this means for your social media strategy.
Whether you plan to keep on Tweeting or are considering leaving the platform, the Plann team has your back. Here's the latest Twitter news, plus some of our top recommendations for Twitter alternatives!
What's Up With Twitter Lately?
Starting in October, the $44 billion Musk Twitter takeover is the beginning of an all-new era for the popular social network site.

Already, 50 per cent of the Twitter team has been laid off, and that's not to mention the thousands of contractors leaving the platform or the departure of several top execs.
Controversially, Twitter has just introduced Twitter Blue, a subscription-based verification feature that allows users to purchase a blue checkmark at an $8 monthly fee. Unregulated and confusing, this has led to chaotic scenes of impersonation and misinformation.
That's not all. Security concerns and decentralized systems have caused many creators to leave Twitter in the past. Even a few celebrities have waved goodbye to the platform!
The rest of us? While paid ads are slowing down and many users are questioning Twitter's future, a lot of accounts are watching and waiting to see what will happen next before making the leap and deactivating.
The Best Twitter Alternatives on the Market
While you don't have to jump ship right away, it's important to be aware of the current Twitter landscape, and it's a good idea to start exploring alternative platforms.
This way, you can ensure that your social media presence won't suffer too greatly, even if your Twitter account is approaching its final days.
Want to plan for any eventuality but feeling unsure of where to begin? Plann is here to help. Here are some of the best Twitter alternatives you can download right now!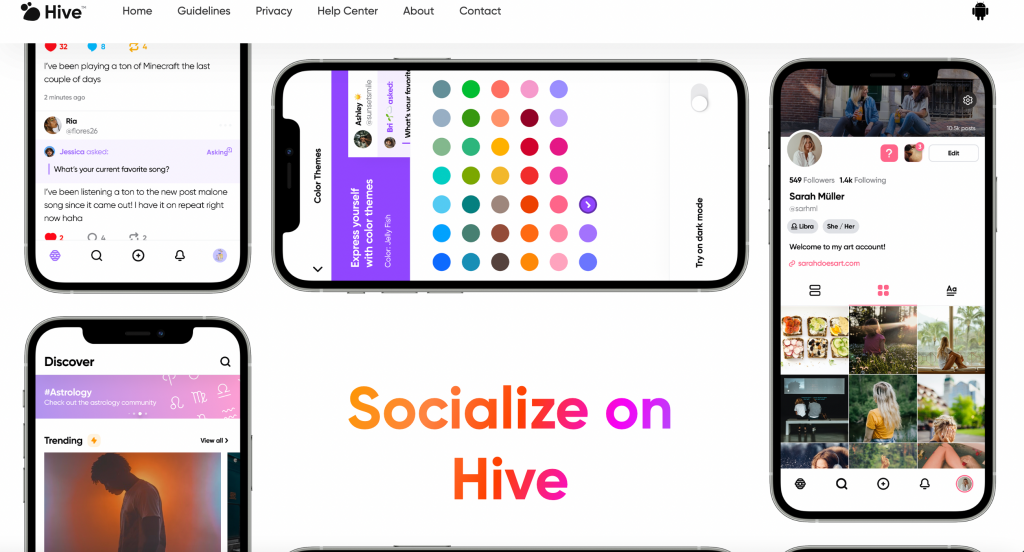 Instagram meets Twitter on Hive Social, a popular mobile-only Twitter alternative that's already taking off.
Offering a chronological feed instead of a difficult-to-hack algorithm system, Hive allows for both photo-sharing and Twitter's trademark micro-blogging style. You can easily share image and text-based posts with your Hive Social followers.
For now, Hive is a small space where you can start to build a community from the ground up. The app's small team is working double-time to accommodate millions of new users. While security and moderation are a bit of a challenge at the moment, you can expect plenty of innovation in the weeks and months to come!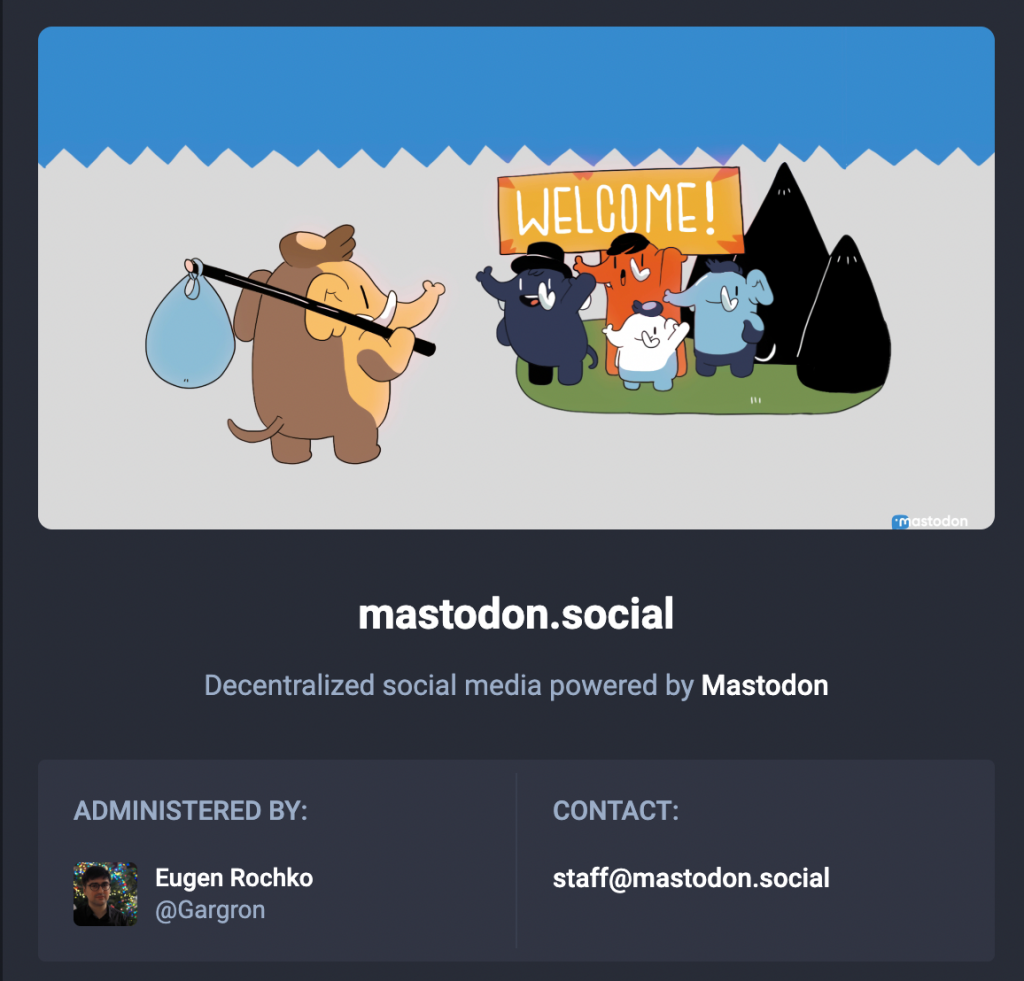 Mastodon is already one of the most widely adopted alternatives to Twitter! Using a network of servers, this open-source social network connects users with similar interests.
Like Twitter, Mastodon offers a short text post-sharing option in the form of 'Toots'. Sound familiar? Users can like, reply, and follow while benefiting from the site's community-focused system. Already, over a million users have joined the Mastodon craze, even creating their own small-scale social networks on the app!
Mastodon isn't a match for Twitter's size and is still working on reach and usability. Still, if you think you'll miss the Twitter micro-blogging format, sites like Mastodon are the key to providing an alternative that includes your favorite Twitter features.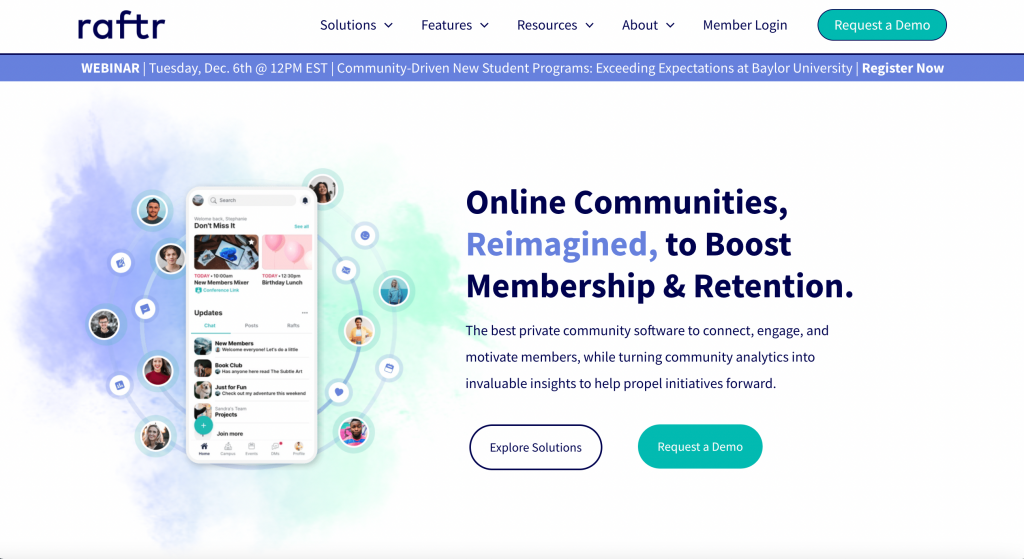 Designed for community building, Raftr has come a long way since its original university focus and now offers an easy way to find people who care about the same things as you do.
Raftr allows users to communicate using text- and image-based content. The site offers intuitive community management software and easy-to-navigate event listings. With Raftr, users can create small online communities that foster connection in a safe, secure digital environment.
While Raftr might not mimic the Twitter experience, the social network does provide great communication features you can use to build a platform and promote meaningful engagement. If you're looking for a Twitter alternative starting point, Raftr is an excellent choice!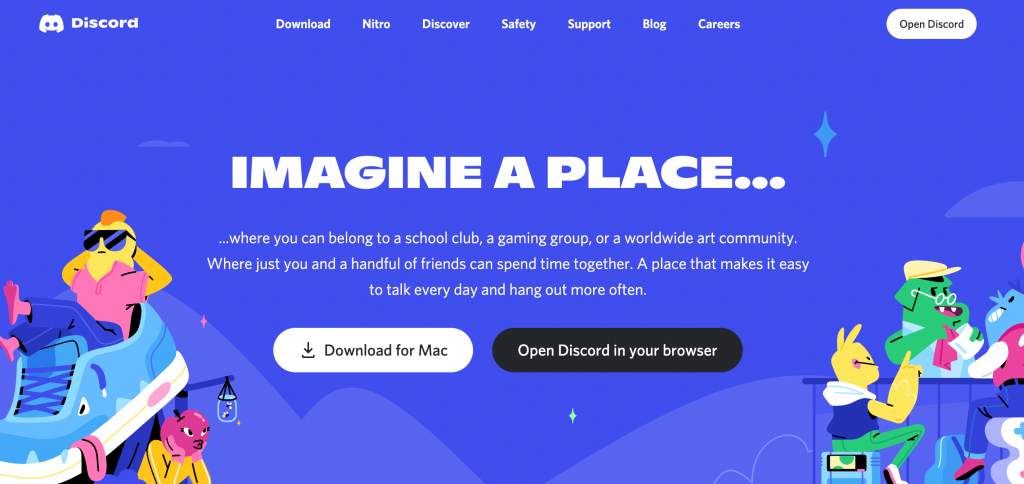 Similar to Mastodon, Discord is a server-based social network platform originally designed to help gamers chat in real-time.
With interest-focused servers available, Discord makes it easy for users to create groups and communities. While the site isn't the best option for reaching mass audiences with general content, it is a great option if you're looking for a way to chat with other people who share your interests.
Discord is available for desktop and mobile, which means that you can stay connected all the time! This is a Twitter alternative with plenty of engagement and communication potential, so keep an eye out for opportunities to get on board.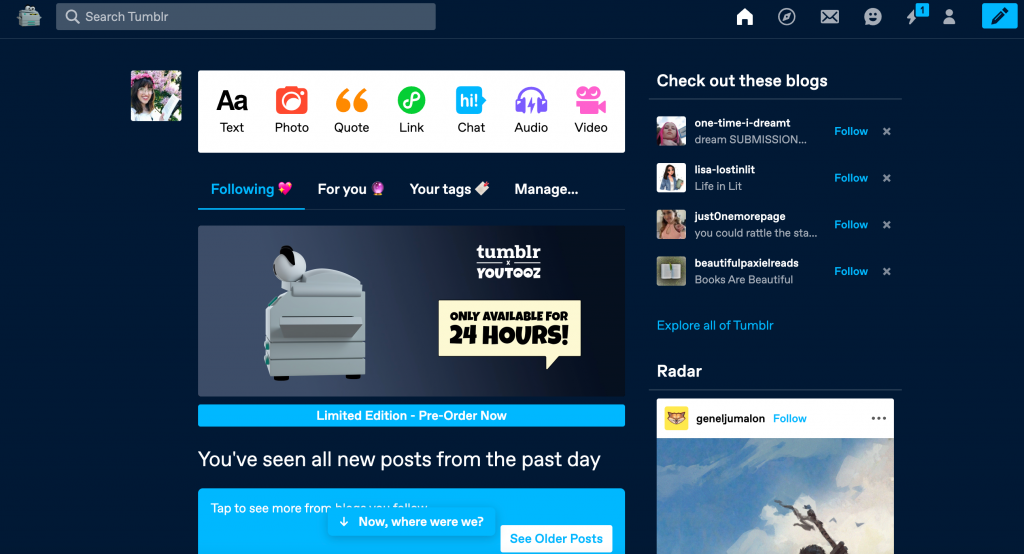 Tumblr is back in the spotlight and is ready to enjoy another hay day as a Twitter alternative with a familiar, user-friendly interface.
Once a popular destination for witty text posts and image-based content, Tumblr still provides these features and more. The site makes it easy to share your ideas and build an online community, all while running your own mini-blog.
So far, Tumblr has seen a significant increase in user activity since the Twitter takeover. With great features you already know and trust, the platform is an excellent Twitter alternative for users keen to reminisce about the good old days of social media.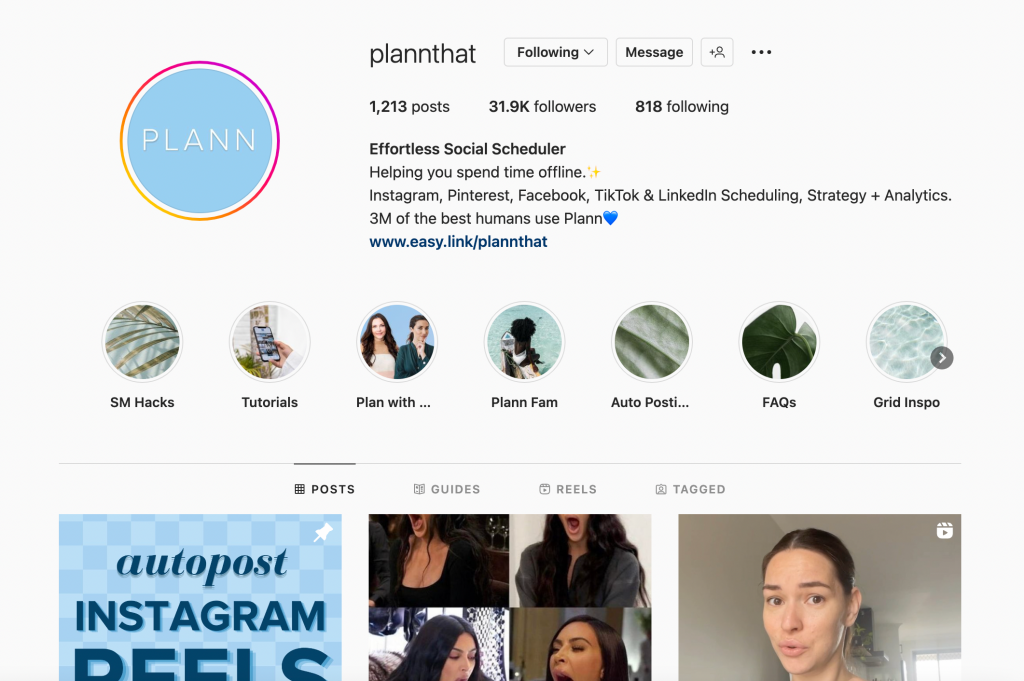 What if the answer isn't to find something new and flashy but to up your game on your existing social media platforms?
Instagram, Facebook, and TikTok all have established features, algorithms, and communities that allow you to dive right into the action and start making the most of their marketing potential. Whether you're a text-based poster or prefer photos and videos, you know exactly where to find the right match for your content skills.
By putting more time into your existing social accounts, you can take control of your social media strategy immediately. You'll streamline your online presence and find new ways to reach users online. If you're keen, you could even try Pinterest and LinkedIn!
Plann for the Future
However you respond to Twitter's changing interface and environment, we hope the alternatives make you feel a little confident about the prospect of starting over. No matter where your social media journey takes you, you can always count on Plann to offer the help and guidance you need.

Keen to explore your Twitter alternative options? Get started with one of Plann's five compatible platforms! Sign up for a free 7-day trial of Plann today, and never miss an opportunity for social media success.