Imagine that Plann is like a bar… But a really cool bar that has two different entrances.
One entrance gets you access to a bar where you can still have all of the things you like, while the other door grants you access to the really awesome bigger area where there are special concoctions, beautiful fit-outs and… pink flamingos.
With Plann, you can either enter via the Instagram login which takes you directly to the app (The regular bar), or you can enter via the FaceBook login which takes you to The Desktop Workspace (The really really cool bar) which syncs all of the work you do in the desktop workspace to the app anyway.  
Mind blown yet? Keep reading… 
Plann Desktop gives you access to the beautiful desktop workspace where you can organise your media into custom media collections, upload stock media from royalty-free libraries, repost images from other users accounts, reply to comments and mentions easily and work cohesively with other team members sharing multiple Instagram accounts in one easy to navigate space. 
As well as all of that, you will also be able to see the advanced analytics for your unique Instagram accounts, helping you to shape your strategy to succeed online. Plann Desktop gives you a detailed insight into your vanity metrics too, so you can see the number of times your profile has been visited, how many times your website has been clicked and even your best-performing colour palette! (including the exact hex codes). 
You can even see best-performing hashtags to use, the best times to post based on when your users are most active online and even take a Sneaky Peek to see what other brands are doing.
While some people might only wish to use the Plann app from their phone or tablet, logging into Plann desktop will allow you to use both the Desktop workspace and App together, so you can literally compose your grid on desktop, and then post from your device. 
So basically you can go to that imaginary bar and literally have access all areas. Cool huh? 
If you haven't set up a Plann desktop account yet, here's how:
Make sure you have a

Facebook business page set up

and linked to the Instagram account that you want to use with Plann. 

Log into Plann

using the Facebook login.  

Sync your App

to your desktop account. 

Log in on your desktop and take a look around 

Check out our tutorials to help you get familiar with what you can do! 
We can't wait to hear what you think of the Plann Desktop workspace!
Let us know in the comments below and be sure to tag us in your posts so that we can see your accounts!
Happy Plann'ing!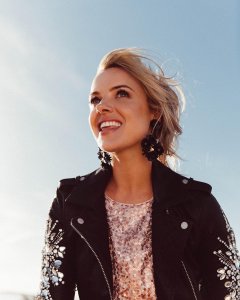 AUTHOR > Allison Pinock
Ally is the resident blogging and content legend at Plann.
Before joining Plann, Ally spent the best part of her career in front of and behind the camera as a TV presenter & Actress on heaps of Aussie TV shows (that's where you've seen her).
She has a degree in design and psychology and loves to talk to strangers. Online. In blogs. From the comfort of her living room…In her own time Ally can be seen taking photos of nature or being mobbed by native Australian birds.
To hang out, head to @awa_powa