The world of social media has been buzzing with a stack of new updates and features just in time for the holiday season.
To keep you in the loop, we've got a bunch of social media news to update you on. Expect new in-app shopping from TikTok, a new visual collage maker app by the Pinterest team, and even new music features from Instagram – you're going to need to buckle up.
Ready to dive into the world of social media? Let's dive in!
TikTok launches in-app shopping in the US
TikTok has followed suit with Instagram and is slowly expanding its in-app shopping options to the US. TikTok originally launched Shops in the UK in December 2021 followed by Southeast Asia, however, both rollouts had major issues which stopped its expansion into Europe and the Us.
But, the launch in the US means TikTok is back in full swing with in-app shopping, meaning users can now purchase directly through the TikTok app with the feature called TikTok Shop.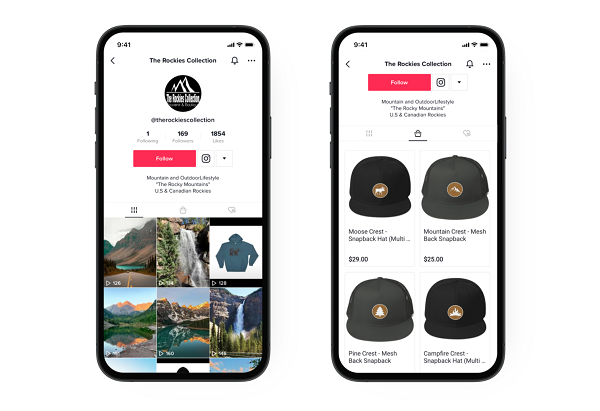 TikTok Shops is located in your profile on a separate tab (as you can see in the image above) where users can browse products with select retailers and make purchases without ever leaving the app – just in time for your festive season shopping.
So who can use TikTok shopping? You can use TikTok Shops if you're a seller, creator, partner, or affiliate. If you're a creator you have to meet a few eligibility criteria to be able to sell on TikTok including:
• Be 18 years of age or older
• Have over 1000 followers
• Have over 50 video views in the last 28 days
• Have posted a video on TikTok in the last 28 days
If you meet all those boxes, you can apply through the TikTok Shop Creator Application.
TikTok launches new audience insights tool
For brands, businesses and advertisers TikTok has launched their Audience Insights tool in Ads Manager to help brands connect and understand their audiences and approach targeting more effectively.
TikTok says you can use Audience Insights in four different ways:
1. Discover insights to plan your campaign: this is for pre-campaign stages where you can use a heap of filters to explore aggregate audience information.
2. Validate and learn more about your audience: audience insights give you a high-level snapshot of your audience which helps you communicate confidently with customers and can produce creative ads that resonate with your audience.
3. Find inspiration for targeting and creative strategies: audience insights can help you discover new audiences beyond traditional insights.
4. Explore top hashtags and interest categories to better plan your content: understand what hashtags are resonating with your audience and incorporate them into your targeted campaigns and content.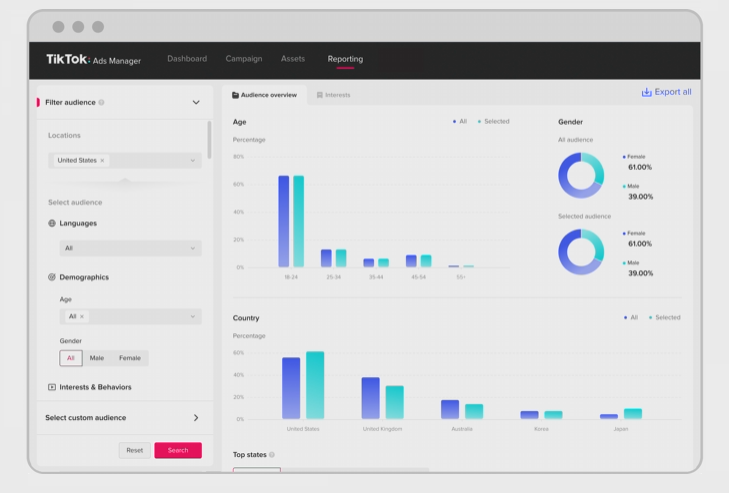 Let's take a look at what new specific filters you can use with the new Audience Insights tool.
• TikTok Custom Audiences: learn more about audiences you have seen, clicked, or engaged with your content. You can also upload custom audiences via a Customer File.
• Demographics: you can explore your audience based on demographics to maximize advertising results and filter your audience based on these age brackets, 18-24, 25-34, 35-44, 45-55, and 55+.

• Gender and geography split: dive into the demographics of your audience.

• Interest hashtags: you can learn more about the top 10 hashtags your TikTok audience is interested in and filter your audience by those who have interacted with a hashtag.

• Creator interactions: filter your audience by TikTok users that have followed creators in different types of topic categories.

• Video interactions: filter audiences by the videos they watch in different categories.
Pinterest announces a wider launch of its new Visual Collage App, 'Shuffles'
After launching its new app Shuffles in August, Pinterest is now making the visual collage app broadly available to everyone so they can create collages from images found on Pinterest.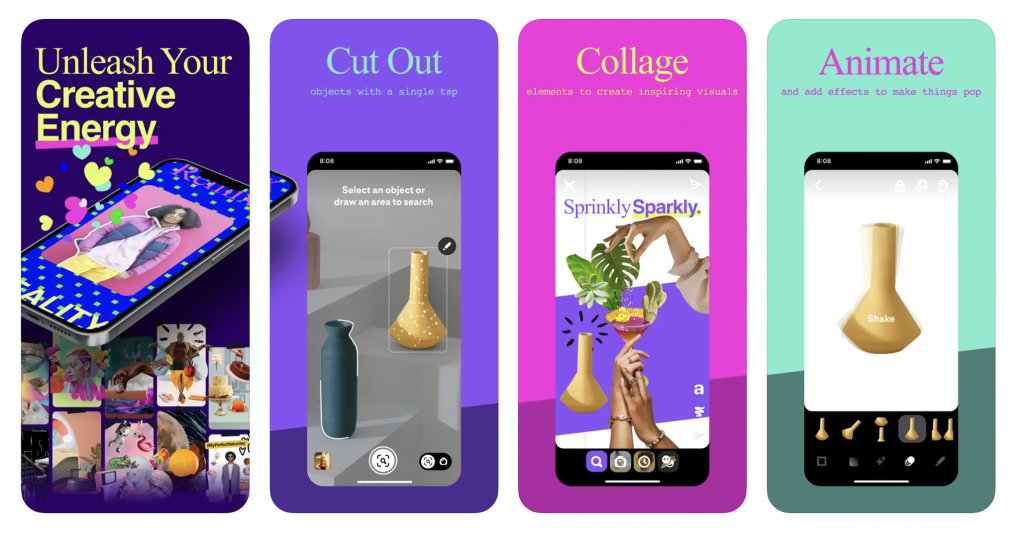 Basically, you can use Shuffles to create layered photos of objects in a creative, artistic display which can then be animated and set to music. Users can then share them on other apps with product images linked back to Pinterest and you can even buy products used in the video on the retailer's website.
Shuffles initially gained major traction amongst Gen Z who used the app to make collages and re-post them on TikTok reaching number one on the app store back in August.
However, the app was pretty exclusive, where you needed an invite code from an existing user or join a waitlist. TechCrunch reported that the app dwindled in popularity because of this reason so Pinterest could be trying to increase its popularity by making it publicly available.
Instagram adds a new music feature for in-feed posts
Instagram has expanded its music in-feed options by giving users the ability to add music to still image posts as you would with Reels and Stories.
Brand use of music will still be limited (just like with Reels and Stories) where you're only able to use licensed music from Meta's Sound Collection.
Creators announced this new feature and explains, "no matter which format works best to tell your story, you can now add a soundtrack to your favorite photo moments to bring them to life!"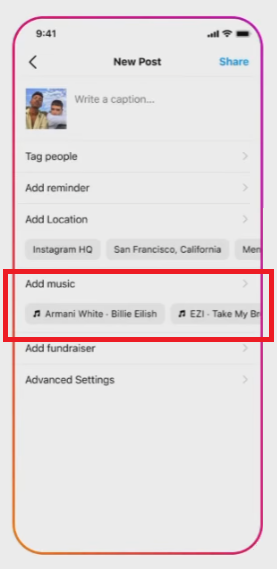 Here's how you add music to your in-feed posts.
1. Create a post as you normally would
2. Before sharing the post, tap 'Add Music'
3. Search for the artist or song you want to choose
4. Tap to add it to your post and select the portion of your song (clips can be from 5 to 90 seconds)
5. Click done and share.
Now you can add your favorite tunes to your in-feed posts.
YouTube tests new product tags for Shorts
YouTube is launching more monetization options for Shorts videos by testing product tags for purchase amongst some creators within their Shorts videos.
This new pilot program as reported by Financial Times is being tested amongst select users in the US, India, Brazil, Canada, and Australia who will be able to view product tags directly from the YouTube app.
YouTube is probably testing out this feature considering short-form videos make it difficult to insert pre and mid-roll ads that you would traditionally get on the platform when watching longer videos. This means monetisation on short-form videos is difficult to achieve.
Plus, YouTube is currently testing out an affiliate program in the US where creators can earn a commission through purchases of recommended products in Shorts and regular videos. This is still currently in the very early stages so stay tuned for more news in 2023.
Meta announces brand new tips for marketers in their 'Social Skills' video series
If you're a brand or business that needs some social media and marketing tips in time for the holiday season, then Meta has you covered.
The 'Social Skills' interview series speaks to high-performing social media marketers on Facebook and Instagram to get to know their strategies, approaches, and results to help others learn.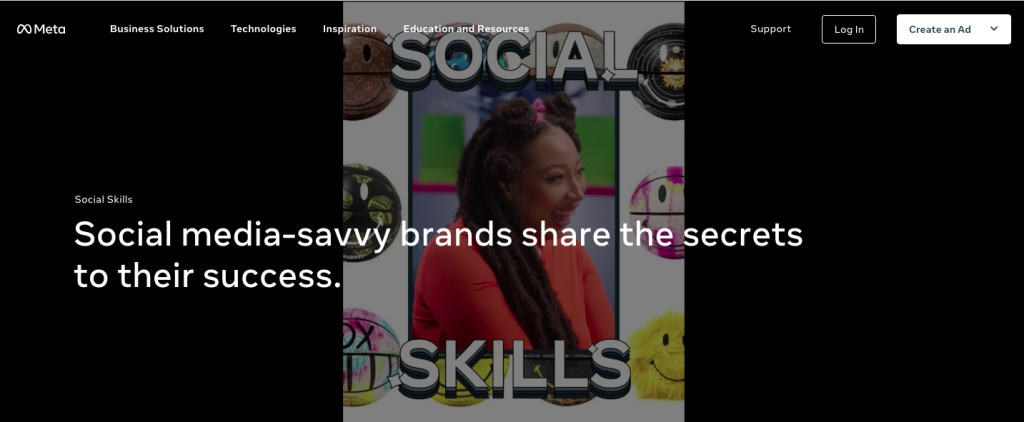 Each episode runs for under 5 minutes with a different focus and uses practical examples and tips on how different brands use Meta's tools to build their brands and business. Here are what key elements you could learn through the series:
• Building brand impact
• Audience analytics
• Ad creative tips on a budget
Ready to supercharge your success on social media in 2023?
Looking for an all-in-one content creation suite that allows you to manage your social media channels effortlessly? From mapping out your strategy and designing your graphics to saving plug-and-play hashtag sets, you'll find everything you need inside Plann.
Go on, and redeem your 7-day free trial of Plann Plus. If you don't like it, keep using Plann for free!