With billions of active users, social media platforms like Facebook have become invaluable tools for reaching and engaging with potential shoppers.
With the online shopping industry experiencing significant growth and predicted to reach $1.6 trillion by 2027, it's time to unlock the potential of Facebook Shops and turn your social channels into an engaging shoppable experience.
We've pulled together your complete guide to tapping into the power of Facebook Shops like a pro. Discover how businesses (like you!) can leverage this feature to create compelling storefronts, increase conversions, and enhance customer experiences.
What are Facebook Shops?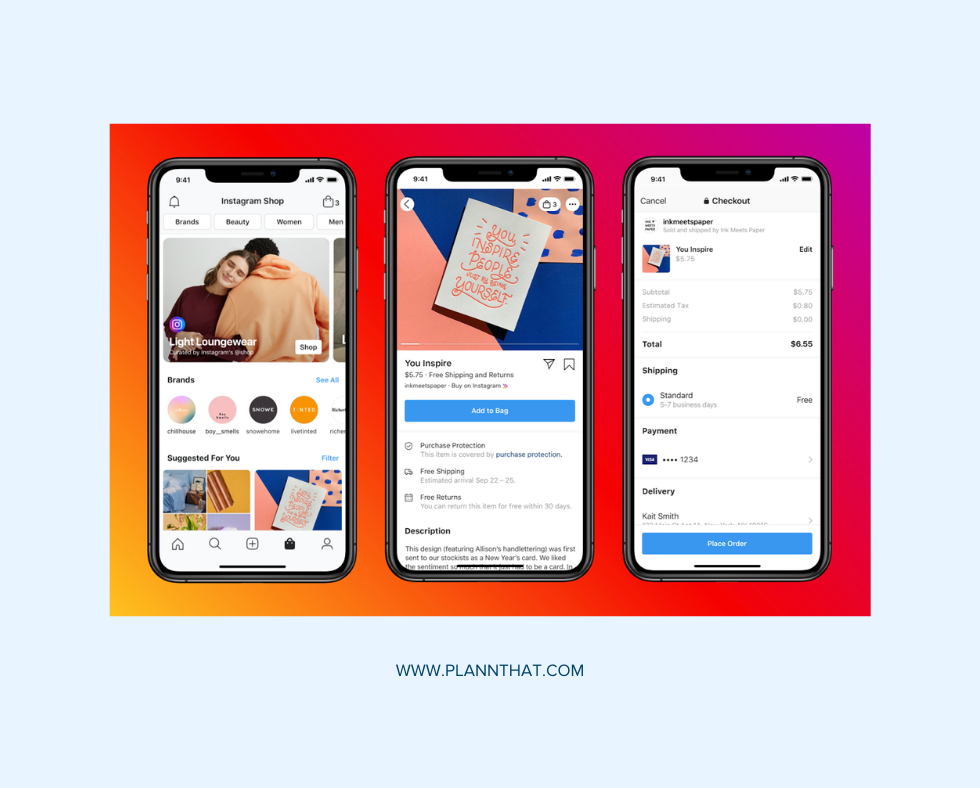 Facebook Shops allow you to turn your Facebook Page (as well as your Instagram profile) into an engaging online shopping destination.
These native storefronts enable users to browse, discover, and make purchases either directly on Facebook and Instagram or by clicking through to your e-commerce store to complete the transaction.
Discoverability is a key feature of Facebook Shops, offering you huge organic visibility as well as the option to promote your products through shoppable Facebook ads.
By leveraging Facebook Shops, you can showcase your products on your Facebook page and Instagram profile, creating a seamless shopping experience. It's like having a dedicated store within your existing social platforms, where customers can easily browse and discover a wide array of products and make sales in just a few taps.
The benefits of using Facebook Shops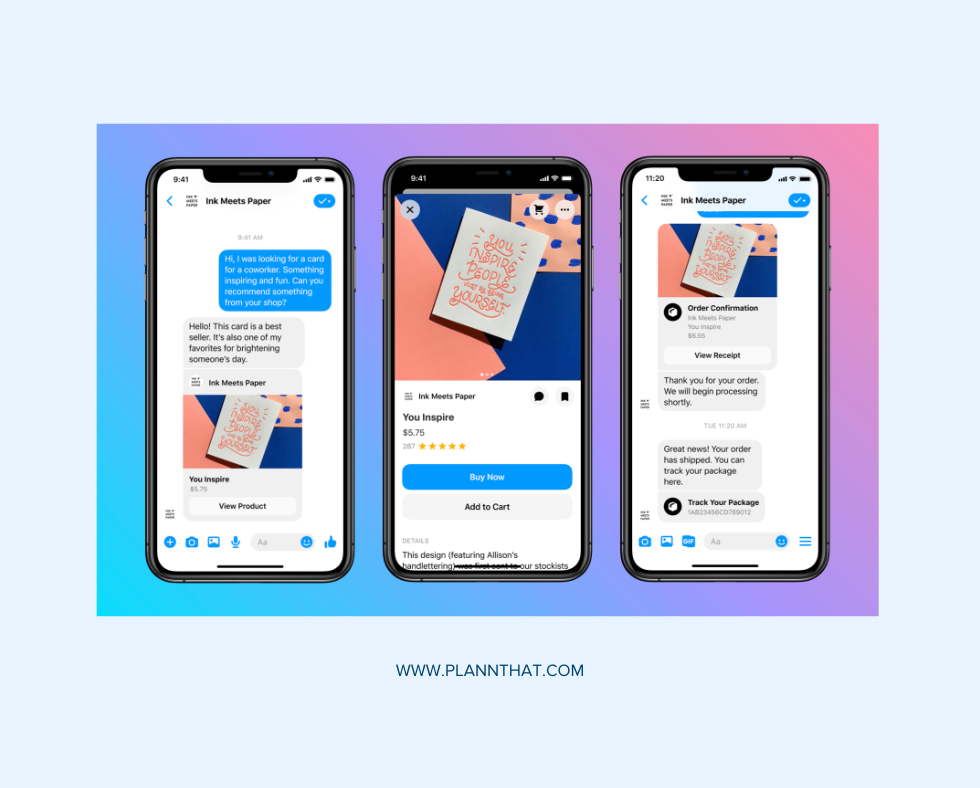 When it comes to online shopping, the user experience is everything. That's where Facebook Shops steps in, revolutionizing the way you connect with your customers on social media.
Let's explore some of the benefits that make Facebook Shops a game-changer for businesses of all sizes:
• Distinct brand identity: Customize layouts and colors to create a visually captivating and thumb-stopping storefront that captures your target audience's attention.
• Custom collections: Create appealing collections of products tailored to your audience's interests and preferences, allowing them to easily explore and discover your latest releases.
• Reduced sales friction: Simplify the purchasing process by allowing customers to browse products and make purchases without leaving the Facebook platform, reducing friction and enhancing convenience.
• Next-level customer service: Engage with customers through Messenger, WhatsApp, or Instagram Direct Messages. This means you're offering personalized support, answering questions, and building trust and stronger relationships with your audience and shoppers.
• Simplified cataloging: Easily store and update product information through Facebook's Commerce Manager, making it quick and easy to keep your Facebook Shop up-to-date.
• Boost reach with ads: Amplify your Facebook Shop by running paid campaigns to promote your latest product releases, new collections and more.
• No website required: Facebook Shops can be a truly native experience, making it easy for smaller brands and retailers to promote your products to a wider audience (without needing your own e-commerce store).
• Tag products in Facebook Posts: Boost sales by tagging products featured in your upcoming Facebook or Instagram posts. This is a simple yet effective way to make your content shoppable!
Whether you're a small business or a direct-to-consumer brand navigating the world of online shopping, Facebook Shops empowers you to take your sales to new heights.
How to set up a Facebook Shop
Setting up your Facebook Shop is a breeze with these simple steps:
1. Access Commerce Manager: Kickstart the process by visiting your Commerce Manager.
2. Choose the checkout method: Select the checkout method that best suits your business:
a. Checkout on another website: Direct customers to your own website, providing a seamless shopping experience.
b. Checkout with Facebook or Instagram: Enable customers to complete purchases directly within the familiar Facebook or Instagram platform.
c. Checkout with messaging: Guide customers to a Messenger conversation, offering a personalized and convenient purchasing journey.
3. Select your Facebook page: Choose the Facebook page from which you want to sell your products. If you haven't created a Facebook page for your business yet, now is the perfect time to do so.
4. Connect your Facebook Business Account: If you don't have a Facebook business account yet, no worries! Create one effortlessly and connect it seamlessly.
5. Set delivery locations: Specify the locations where you deliver your products, ensuring accurate and efficient shipping.
6. Preview and finish setup: Take a moment to review and fine-tune your Facebook Shop. Confirm that all the information is accurate and appealing to your potential customers. Once everything looks just right, click "Finish Setup" to complete the process.
Tips and tricks for optimizing your Facebook Shop
1. Tap into Facebook product image guidelines
The best way to turn visitors into customers is to make sure your Facebook Shop is curated to perfection.
Start by following Facebook's product image guidelines to ensure your product pages are visually appealing.
Use high-quality images that showcase the product up close. Opt for square images with a resolution of 1024 x 1024 or higher and a white background to create a clean and engaging look. Avoid using images with text, offensive content, watermarks, or time-sensitive information.
2. Facebook product description guidelines
When crafting product descriptions, keep them concise, yet packed with all the important information. Focus on highlighting the unique features and benefits of each product to convince shoppers to make a sale.
Our tips? Harness your brand's unique voice to grab attention, articulate your product's unique selling points and ensure your listings are instantly recognizable.
3. Drive consideration with every collection
Feature your most exciting products front-and-center in your shop to catch the attention of your audience. Keep your collections fresh by aligning them with seasonal moments, promotions, and emerging trends observed by your followers.
Plus, curate bundles of related products to inspire customers and showcase complete looks.
4. Reach customers consistently with shoppable content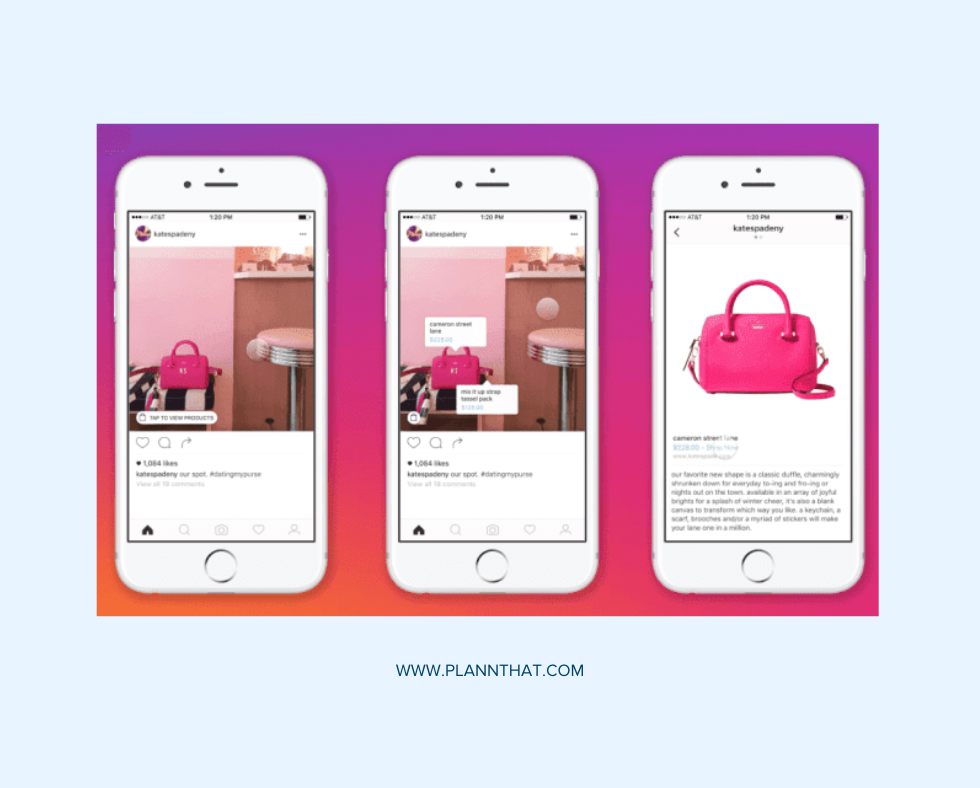 Did you know you can add product tags to your organic Facebook and Instagram content? This is the perfect way to turn lifestyle images and even user-generated content into shoppable posts!
By aligning your Facebook Shop with your regular Facebook content strategy, you can boost the chances of your followers making a sale on the platform.
5. Take advantage of valuable shop insights
Make data-driven decisions by checking your post and product insights available through Commerce Manager.
Check the performance of your shop by reviewing trends and performance metrics. Use these insights to optimize your collections, shoppable content, and ads, creating an exceptional shopping experience for your customers.
By implementing these tips and tricks, you can optimize your Facebook Shop, drive engagement, and ultimately boost sales.
Ready to supercharge your success on Facebook?
Looking for an all-in-one content creation suite that allows you to manage your social media channels effortlessly? From defining your strategy, and designing your visuals to repurposing your content, Plann has everything you need.
With Plann, you can easily manage your Facebook content and effortlessly cross-post and repurpose it for all your other social channels (like Instagram, TikTok and even LinkedIn).
Best of all, you can tag your Facebook Shop and Instagram Shop products directly within your Plann workspace. Talk about convenient content creation!
Go on, and redeem your 7-day free trial of Plann Plus. If you don't like it, keep using Plann for free!