At the heart of it, social media is about storytelling. It's about bringing together the power of visuals and words to delight, entertain and inspire an audience. And, if you ask us, nobody does that better than bloggers!
There's no doubt that the world of blogging has changed greatly over the years. It's no longer simply about just sharing thoughts in an online journal and hoping that someone out there will resonate with it. Now, the world of blogging has evolved into a multimedia experience, encompassing photography, video, and social media. Some people even use their Instagram account as their primary platform for blogging, sharing bite-sized snippets of their life!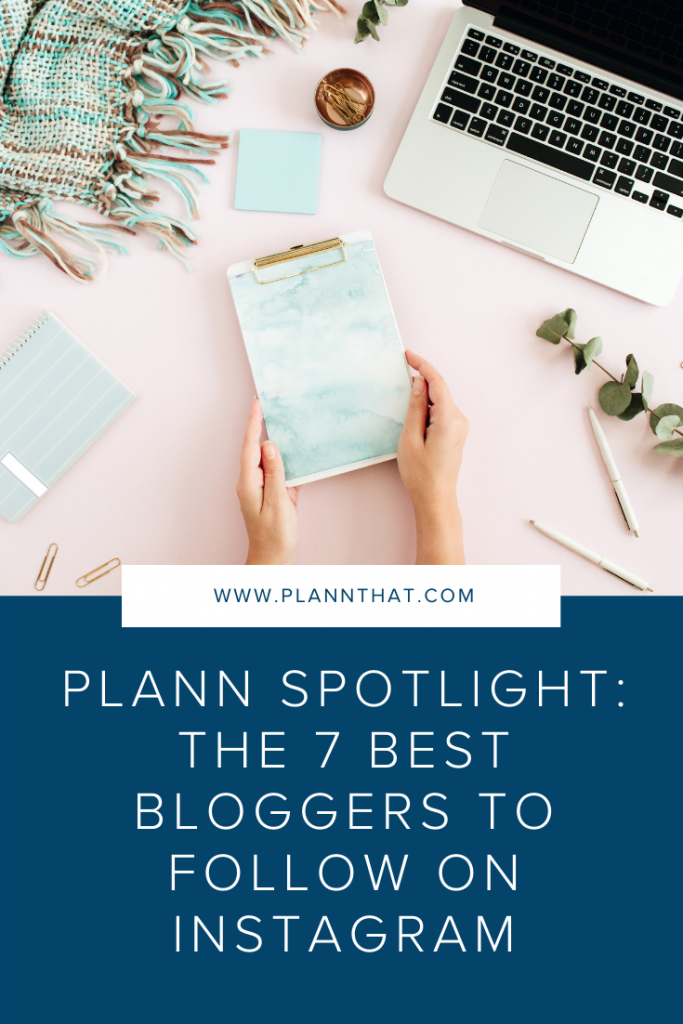 But, despite all this change, the art of blogging is still very much still alive. And, we're thankful for that. Because it's sometimes just the form of escapism we need to escape a tough workday or to help us plan our dream life.
Luckily for us, many of these talented creatives use Plann to grow their blogs and brands. From the globetrotters to the beauty aficionados, here are 7 bloggers you should be following.
1. Nikita Sundi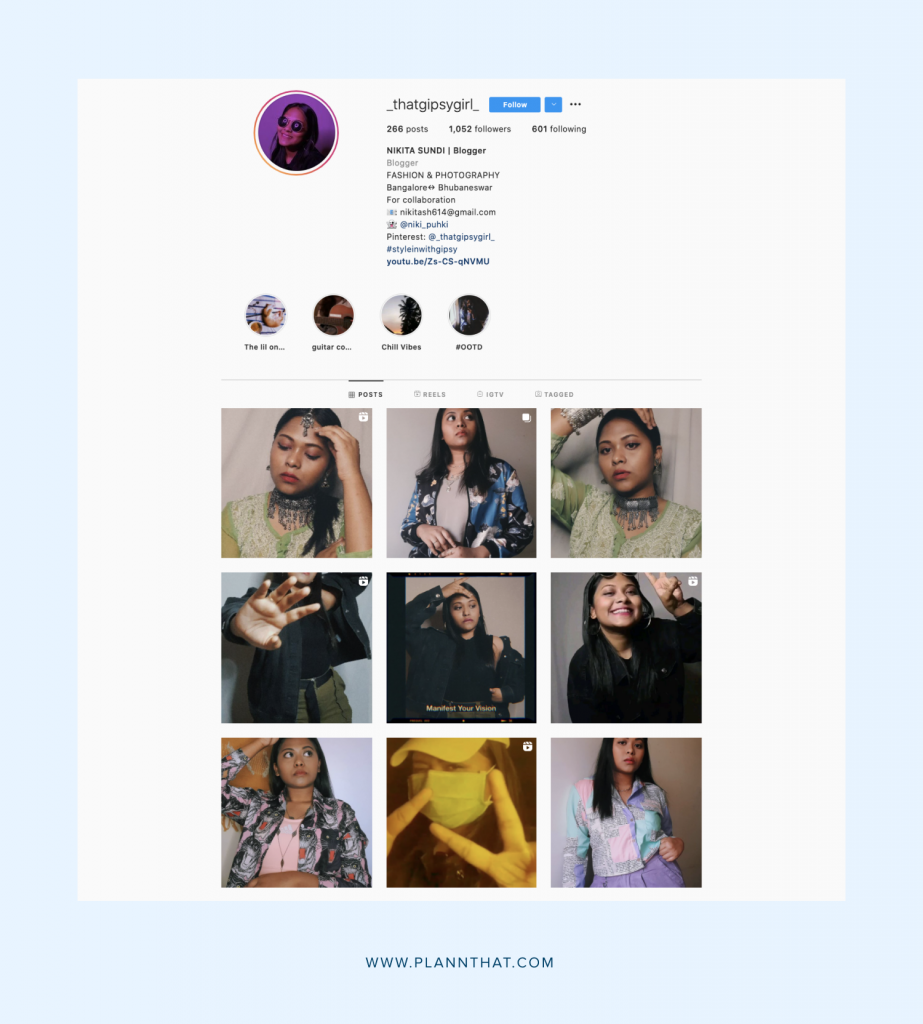 Nikita's following may be on the smaller size (for now!), but we say she's a star on the rise. The India-based blogger has a really unique and cinematic look to her feed that just stands out. We also love that she's been getting into short-form video storytelling lately, using Reels to share everything from her backpacking travels to her guitar covers and Desi fashion. Go follow her before everyone else does!
Follow @_that_gipsy_girl
2. Isabella Lanter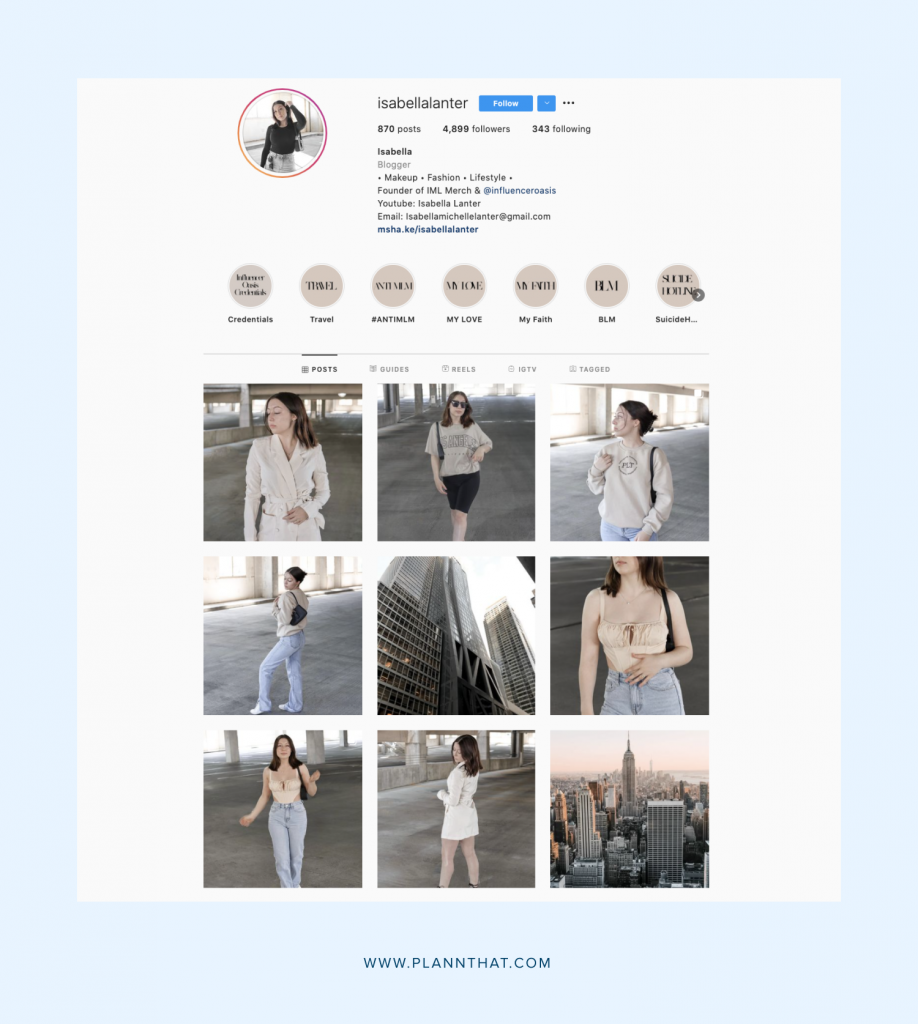 If you're a sucker for an aesthetic feed, you'll love Isabella's profile. She brings her minimalist vibe into everything she does, whether it's her chic monochrome outfits, daily coffee, or interior styling. We also love that Isabella has expanded her empire with not one but two businesses  — a merch range and a course teaching others to be influencers. Talk about savvy!
Follow @isabellalanter
3. Camilla Thurman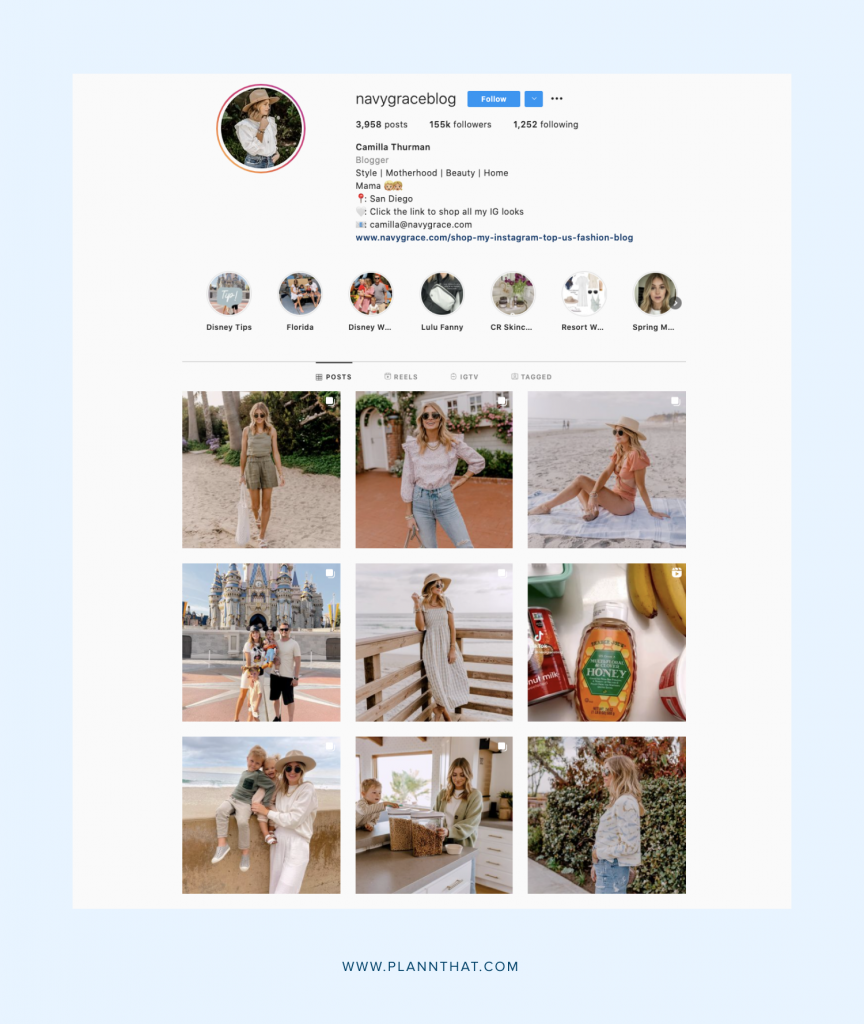 It's not hard to see why San Diego blogger Camilla Thurman has amassed over 150,000 followers. From her adorable family to her perfectly-styled home (oh, who could forget about her gorgeous hair) she has the kind of aspirational lifestyle that has us saving every image to our Instagram vision board. But, we also love that she keeps it real when it comes to talking about motherhood and running a business. She also delves deeper into these topics over on her blog Navy Grace, which is jampacked with practical tips.
Follow @navygraceblog
4. Sincerely Ophelia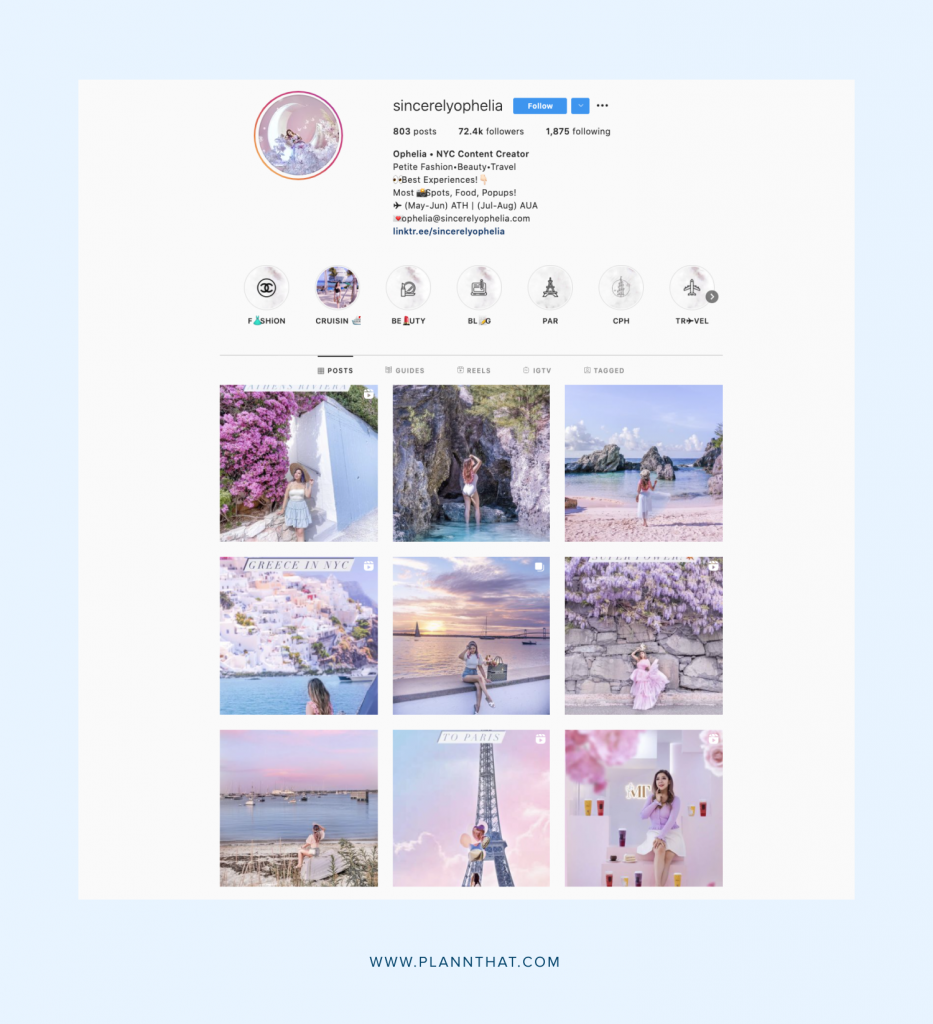 It's a big call, but Ophelia might just have one of the most beautiful Instagram feeds we've ever see! Her account is truly a pastel wonderland and a feast for the eyes. The NYC content creator has a knack for turning everyday life into pure magic. Whether she's sharing her favorite travel experiences, her makeup routine, or petite fashion tips, she always manages to do it in her trademark whimsical style. She inspires us to romanticize our lives more, and find beauty in the little things!
Follow @sincerelyophelia
5. Kate Northrup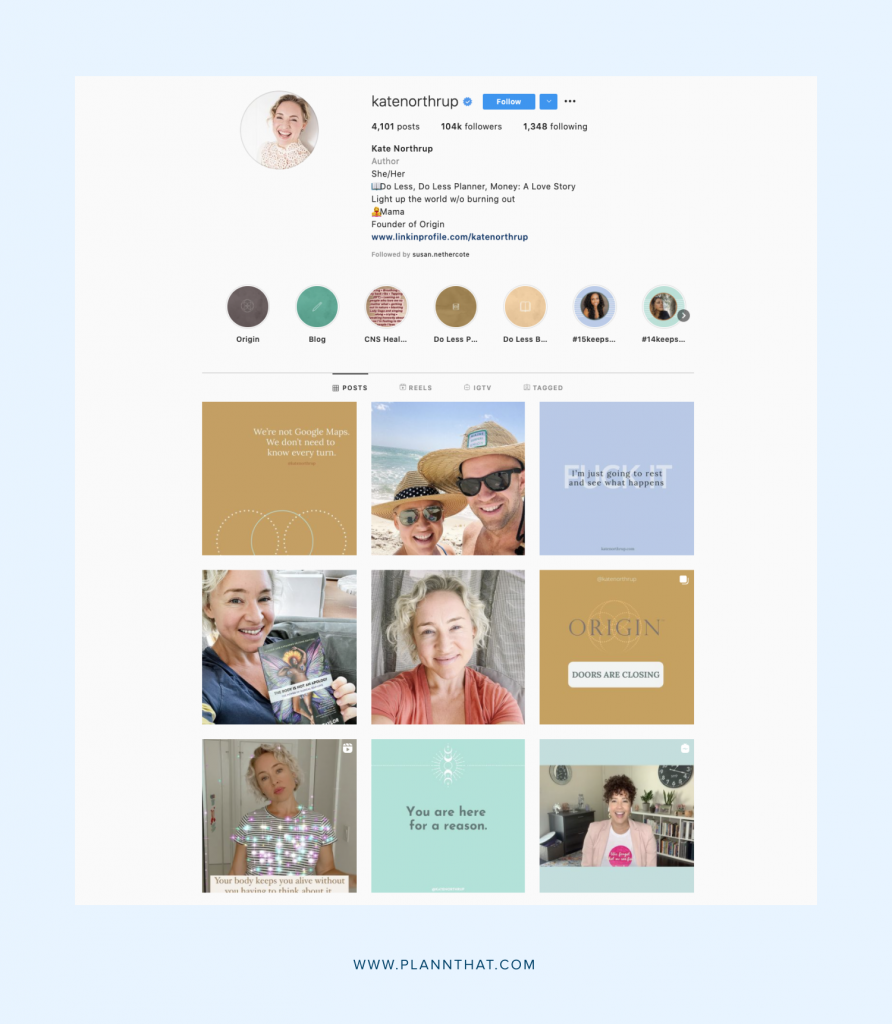 If life has been a little 'all work and no play' for you lately, you need to give Kate a follow, stat. The self-care blogger, author, and business owner is all about helping you slow down and do less. From the truth bombs she shares on Reels to her uplifting quotes, her message is that it's possible to build a business without burning out. Her feed always helps give us an instant dose of zen!
Follow @katenorthrup
6. Venita Aspen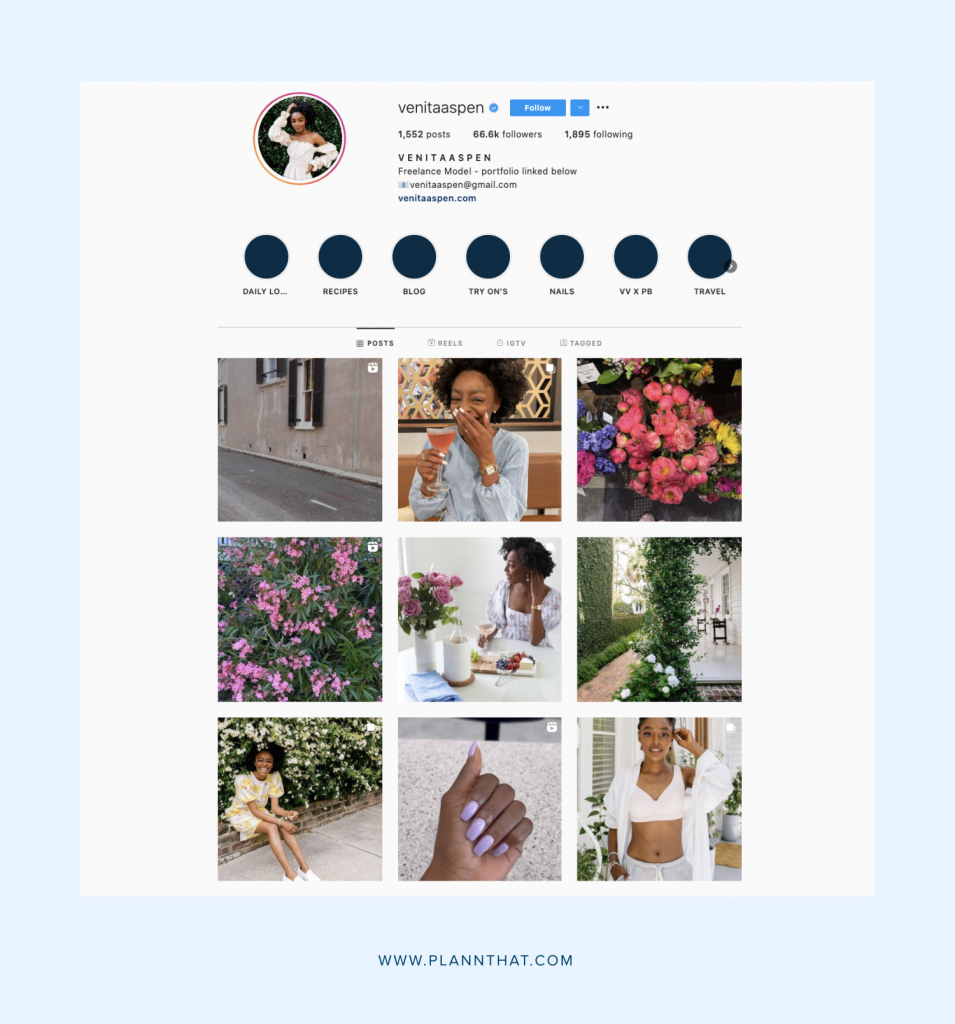 Ever encounter cross those people who are just SO gorgeous and ethereal that they don't even feel like a real person? Well, model and blogger Venita could easily be that person…. except, she's kind enough to give us a glimpse into her incredible life, too. From snaps of her travels to her favorite recipes and curly hair styling tips, Venita shares it all on her Instagram account and blog. And, we love her for it, because it inspires us to level up in life, too!
Follow @venitaaspen 
7. A Girl In Progress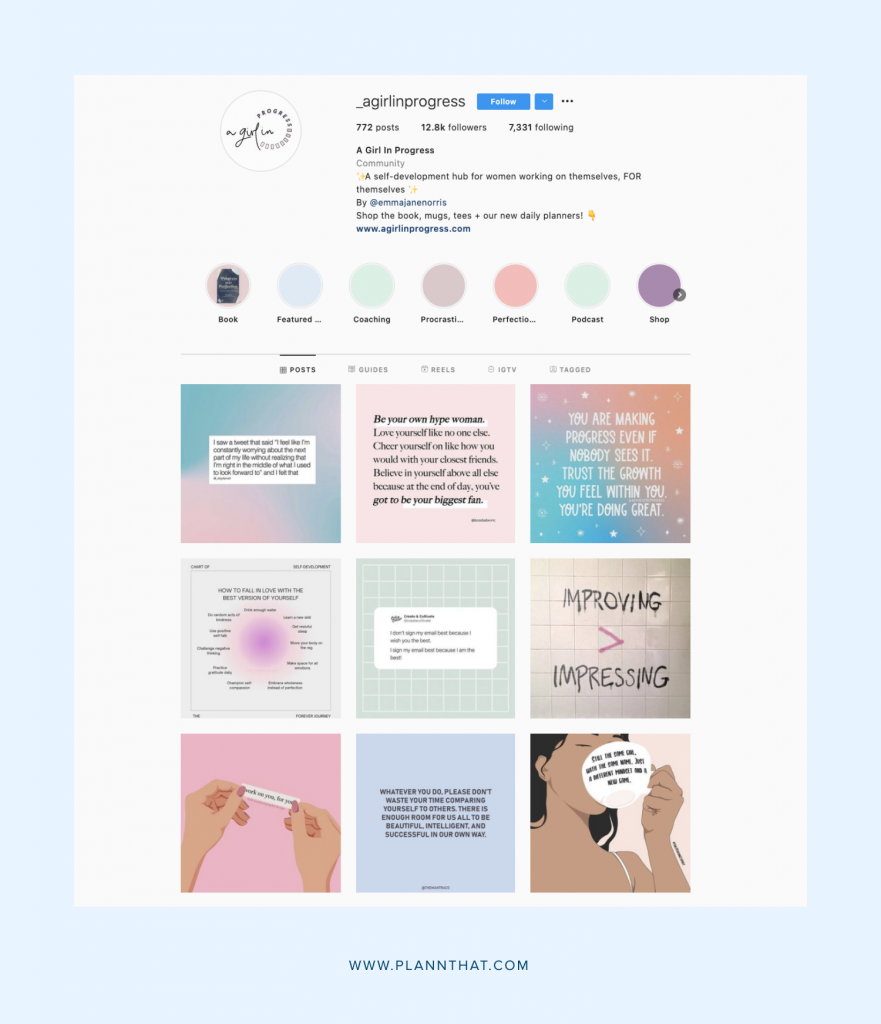 If you're a self-development nerd, this is the blog for you! A Girl In Progress is an online destination for women working on themselves, FOR themselves. Their mission is to help you become the best version of yourself, while simultaneously accepting yourself exactly as you are. But don't worry, you won't find any preachy self-help mambo jumbo here. From the inspiring quotes on the grid to the actionable posts on the blog, all of their content is super digestible and relatable, down-to-earth.
Follow @_agirlinprogress 
Ready to grow your own blog with Plann?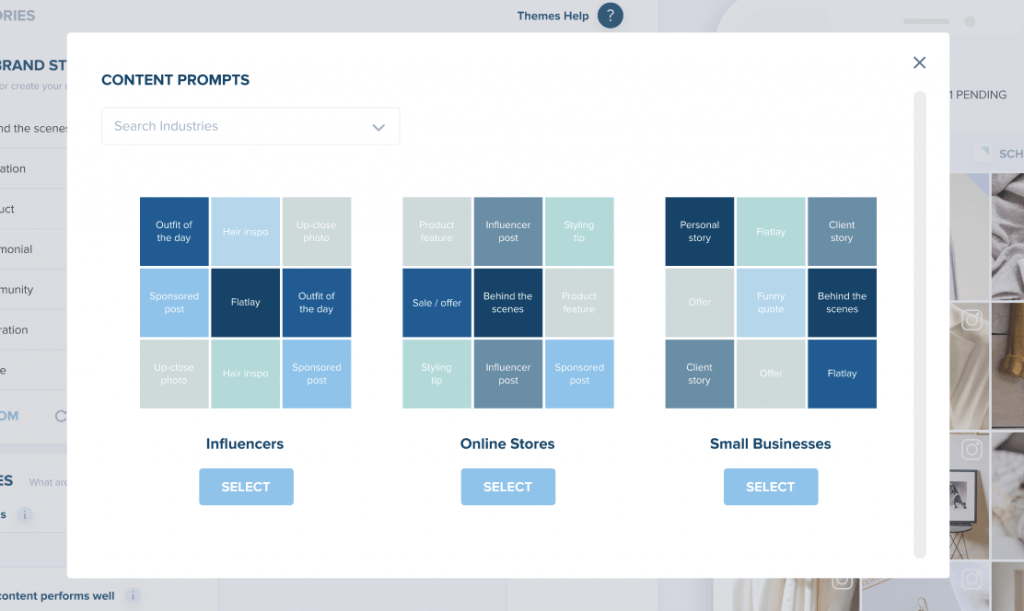 We have all the creation, scheduling, and analytics tools to help you grow your blog and drive mega traffic! Including, our content prompts specifically for all different types of bloggers, found inside our strategy section. Log into Plann or start your free trial today to take it for a spin.