Growing on social media is both the easiest and most difficult it's ever been. With multiple platforms to choose from, millions of users active every day, and new feature releases every month, it can be difficult to know where to start.
Social media is constantly evolving. It's now a haven of new collaboration opportunities, bringing content creators and bloggers together with brands and potential client partners. In order to find success and grow an engaged following, you need to show up consistently and build a thriving community.
We sat down with fashion blogger Nikita Sundi (a.k.a. That Gipsy Girl) who talks about learning the ropes of social media and choosing to focus on her unique style and personality as a way to connect with her audience.
Getting started in the world of social media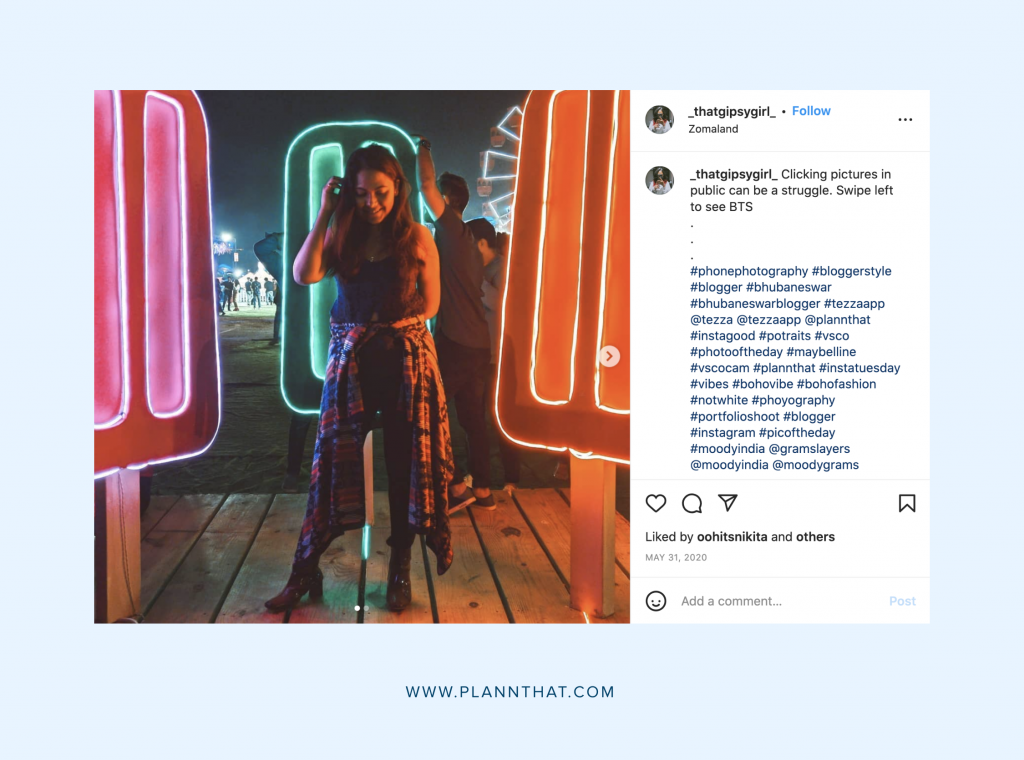 "I started blogging in the year 2019 because I love everything to do with fashion. I started a website where I could share my thoughts, then created an Instagram account and would post consistently on Instagram using the Plann app. I then started my YouTube channel in 2020 and have grown to over 1500 followers on my channels combined."
Inspiring others and forming real-world connections
"My favorite thing about social media is that it can really create my own sense of style, whether that be through clothes, accessories or beauty. And then, I can inspire others through it. My followers look forward to the different outfits I post and where they can find them!"
Life before and after Plann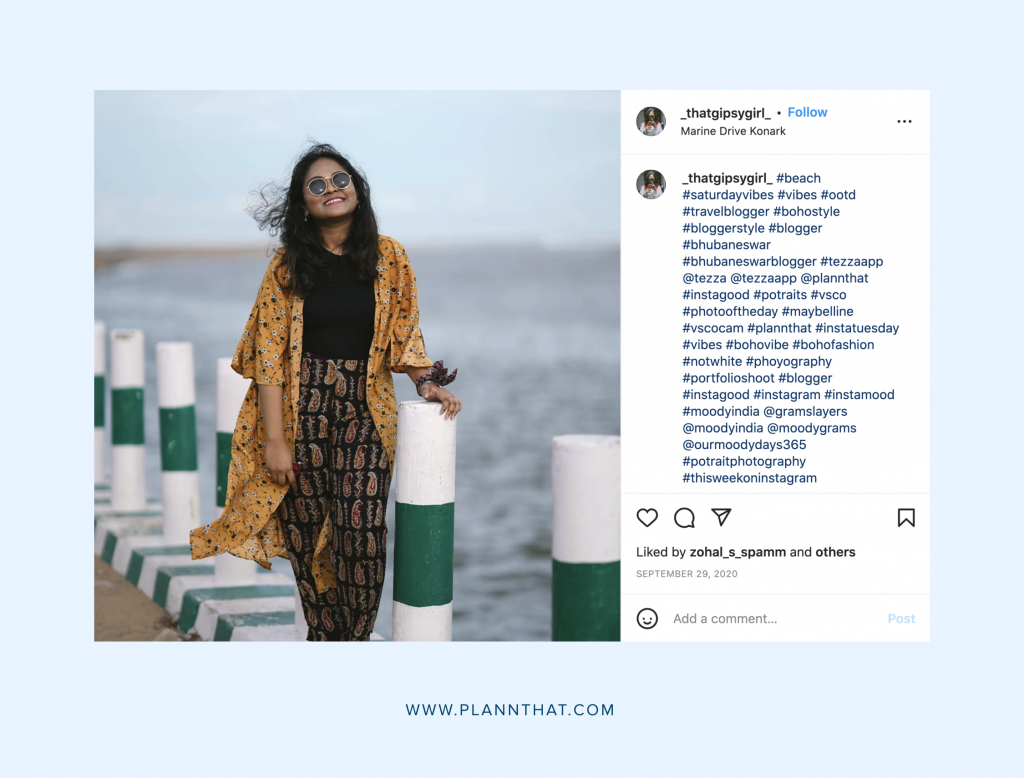 "Before Plann, my feed was quite messy, and I had to do a lot of work to create a strategy around my posts and re-arranging my posts according to the colors. And because I'm also studying right now, I get caught up with other work and forget to post! So Plann has really helped me set and forget without worrying that I won't have a post go live."
Growing a community through social media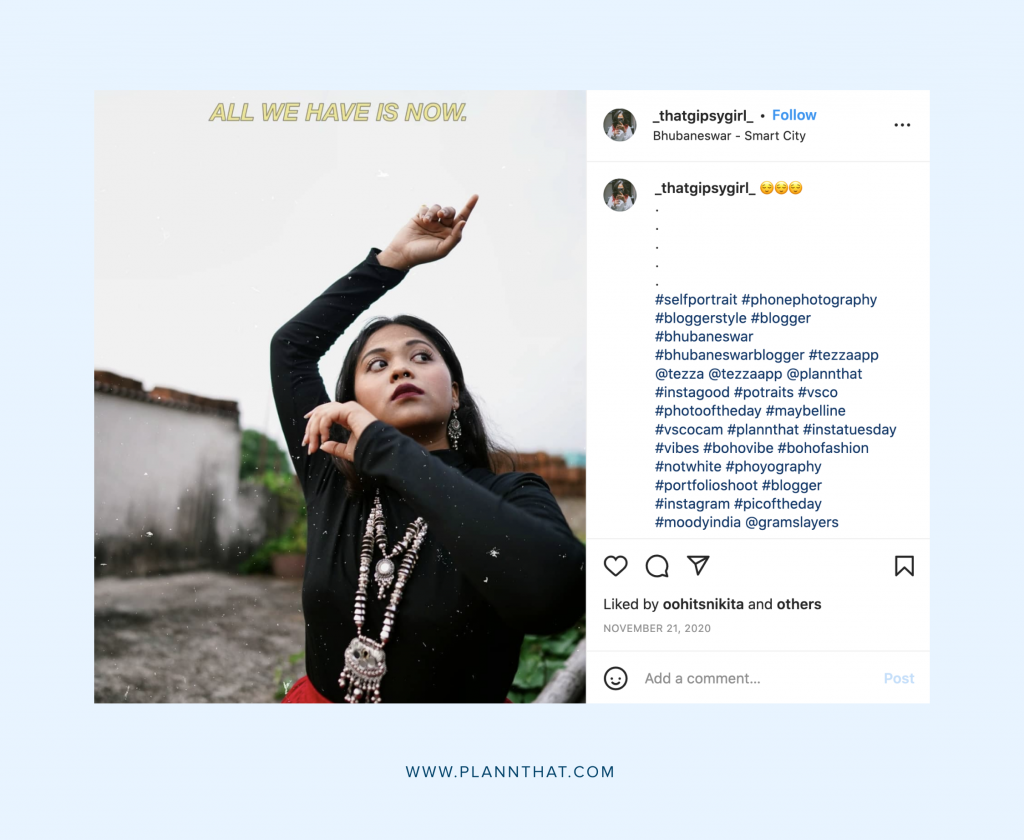 "Nowadays, there are a lot of fashion bloggers out there, so the competition is pretty tough. But I try my best to offer something different to my competition but to grow my community; I post consistently so they can rely on me for regular content."
And Nikita's favorite Plann feature?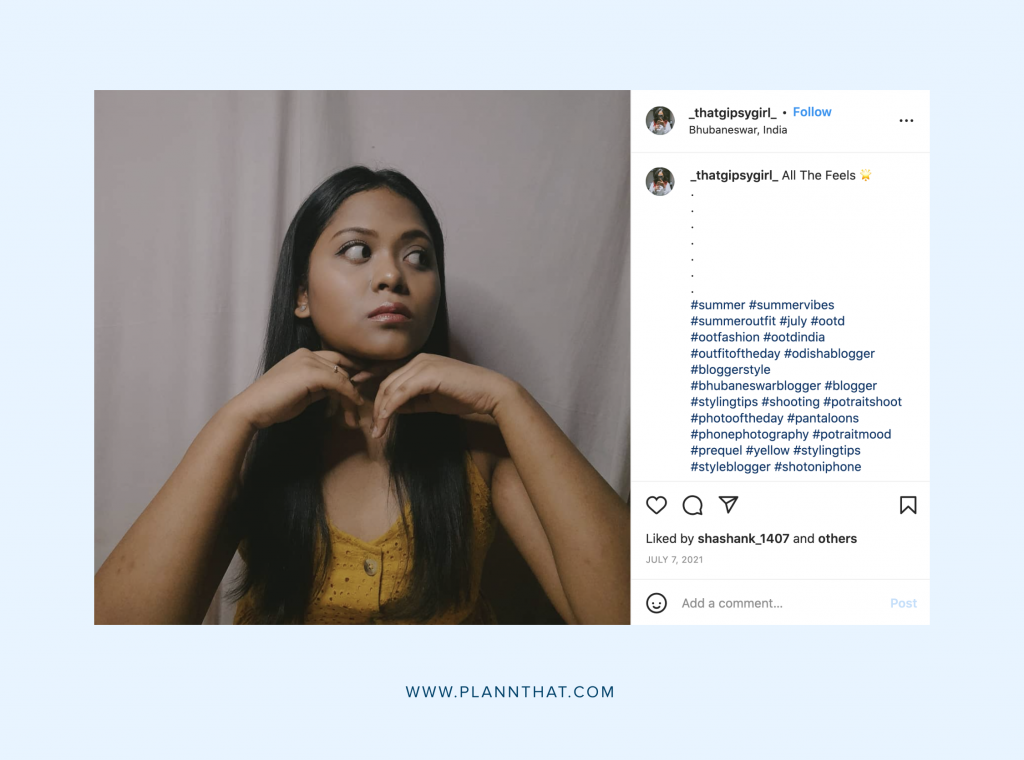 "The first thing I noticed when I started using Plann was that it shows the layout of the Instagram feed, which helps me to arrange the post accordingly. This layout puts my content into a visual planner, which helps to get the tone right for my Instagram account. I can move posts around or make sure I'm totally happy with the layout before my posts go live."
Top tips for brands looking to succeed on social media in 2022
"The best tip I could suggest is to be consistent and not compare your content with someone else because you know the best version and stay confident. Use the app Plann to schedule all the posts, arrange them according to the aesthetics, and be consistent."
What's next for That Gipsy Girl?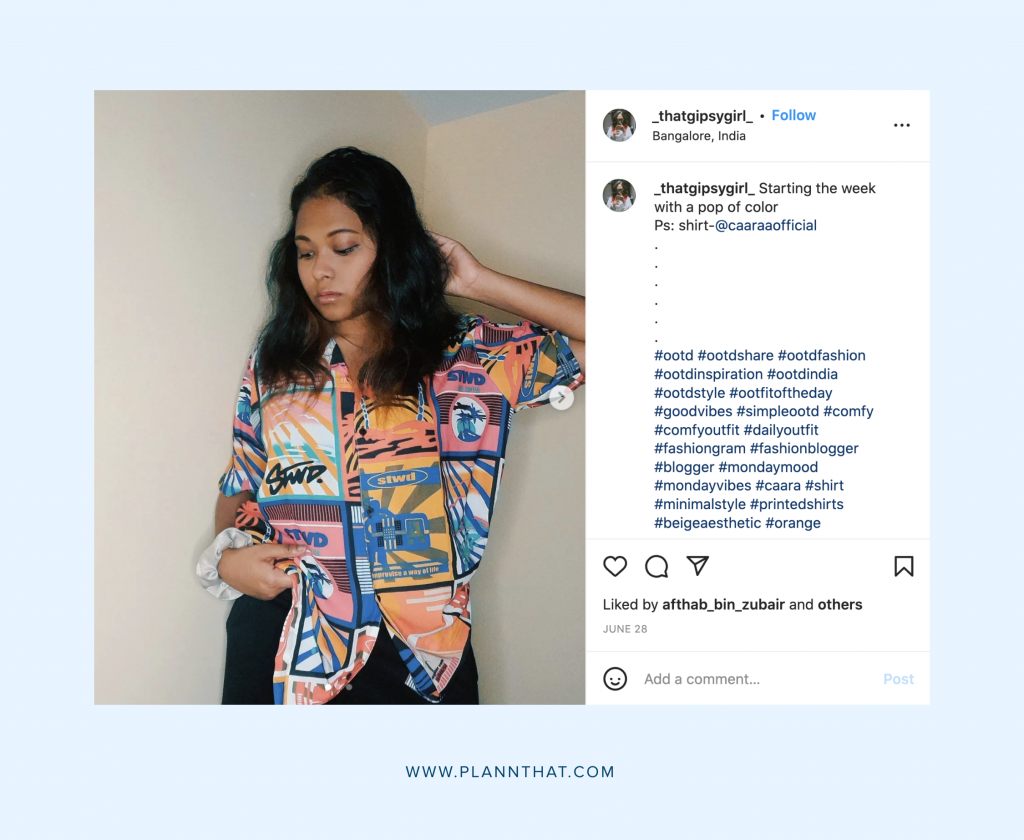 "My next business plan is to be consistent on YouTube; I want to offer a lot of value through my YouTube videos. And I want to keep focusing on growing my Instagram account over the next few months and build my community."
Ready to supercharge your success on social media?
Looking for an all-in-one content creation suite that allows you to manage your social media channels effortlessly? From mapping out your strategy and designing your graphics to saving plug-and-play hashtag sets, you'll find everything you need inside Plann.
Go on, redeem your 7-day free trial of Plann Plus. If you don't like it, keep using Plann for free!