International Women's Day is the perfect time to take stock of all the strong, remarkable women in our lives. That includes not only our sisters, mums, friends and daughters, but also the incredible women we follow online. Each and every day, their Instagram feeds inspire us, educate us and remind us of the sheer enormity of what's possible when women support other women. 
That's why to celebrate this IWD, we've rounded up 11 of the most kickass women (plus our bonus founder!) to follow on Instagram right now. Not only are they making a serious impact on social media, but they're using Plann to help them do it. Yep, that's right, each and every woman on this list uses Plann to create and schedule their glorious Instagram feed — just like you (and if you're not a Plann user — well, this might just inspire you to join the club!)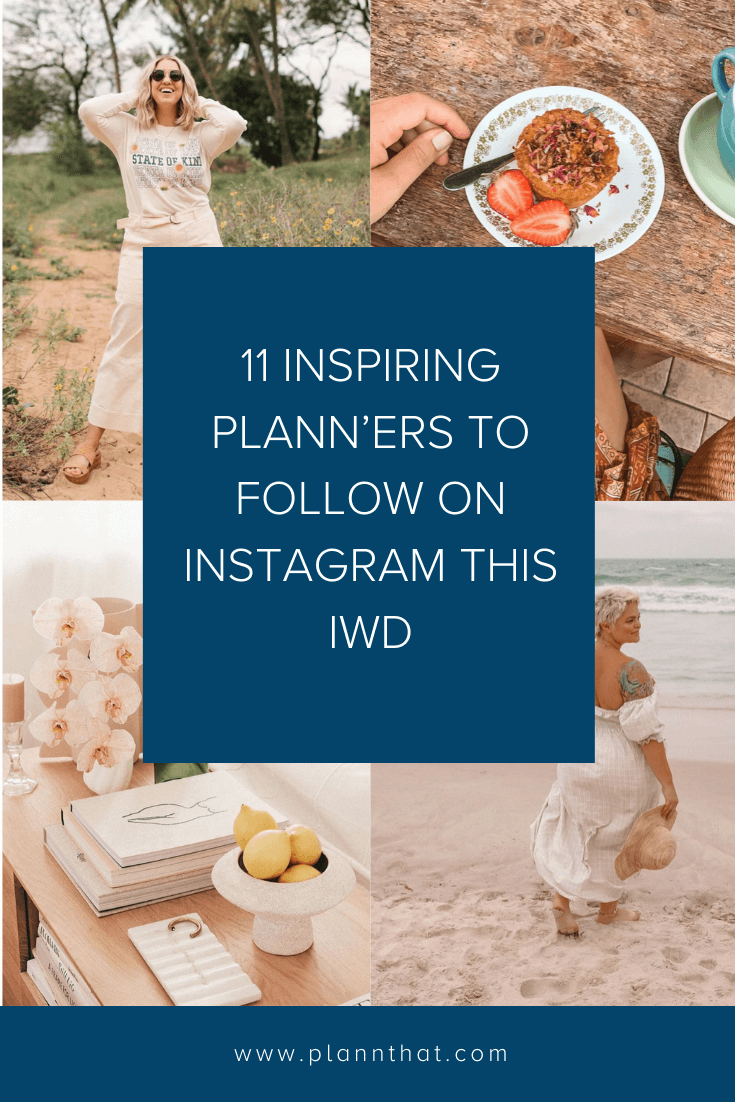 From women-led businesses to purpose-driven creators and change-makers, here who we reckon deserves a spot in your feed.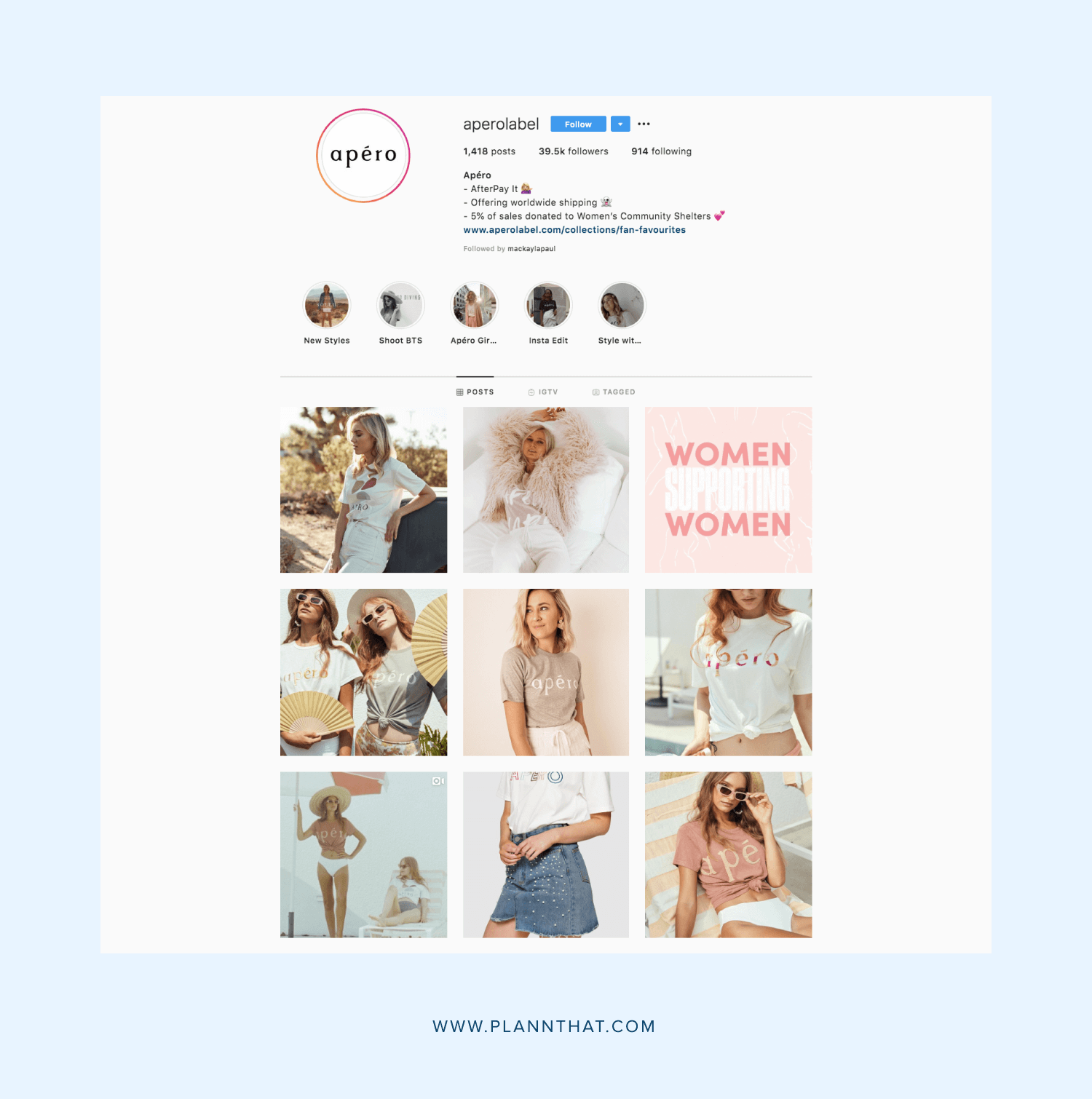 If you're in need of some more style eye candy in your feed, Apero Label is a must-follow. Their pastel aesthetic and simple-yet-chic pieces are an absolute delight to look at. That said, this Aussie boutique is so much more than just a pretty feed. They're all about giving back, with 5% of all sales being donated to women's shelters. Plus, all of their pieces are timeless and designed to last a lifetime — the perfect antidote to fast fashion! Clothes that are good for you, good for the community and good for the environment – what's not to love?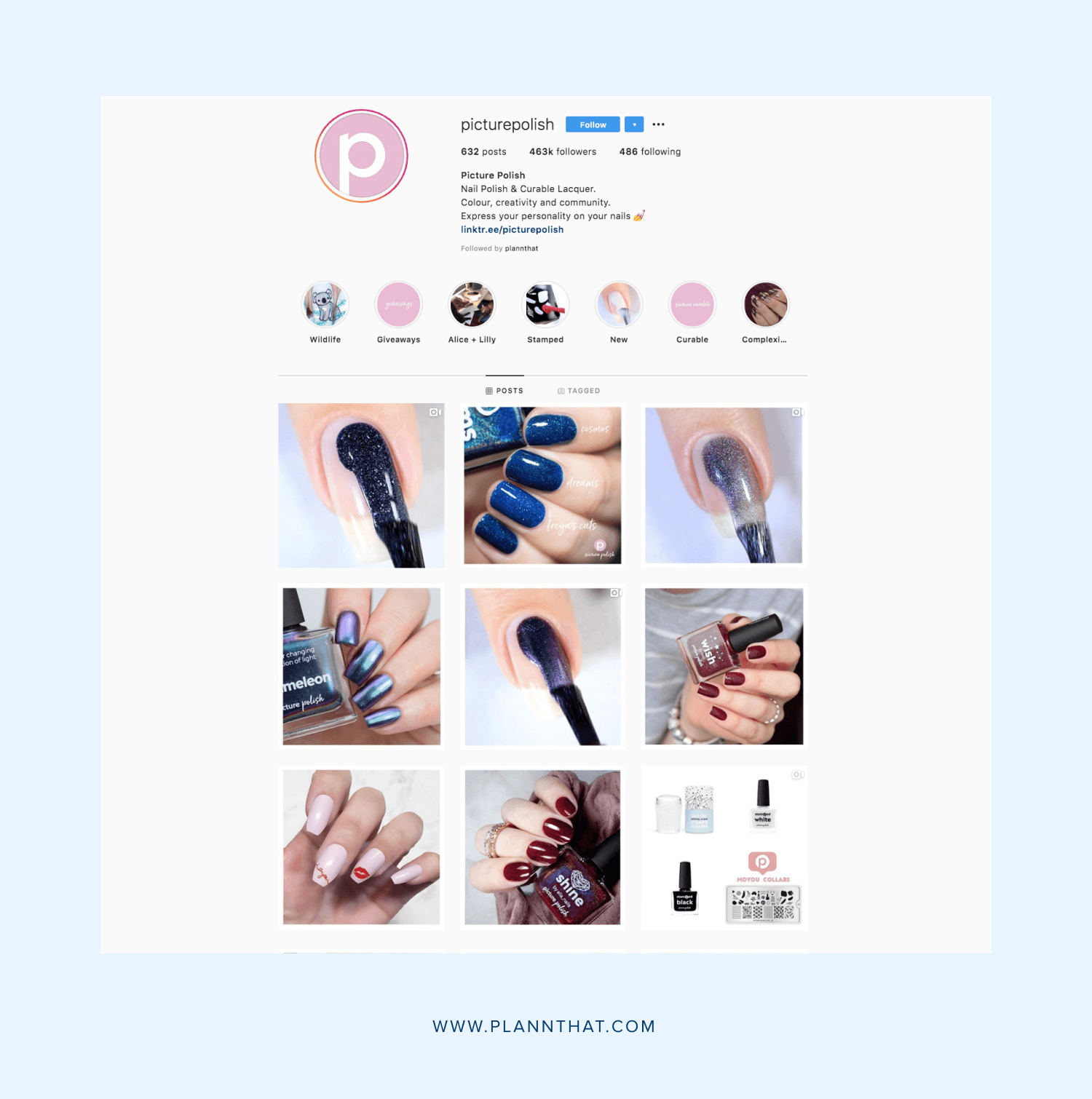 We love any brand that can take a small, everyday thing — like nail polish — and turn it into something much bigger. That's exactly what Aussie sisters Meg and Jules East have done with their brand, Picture Polish. What they've created is truly a nail polish family, a global community of like-minded creative bloggers, retailers, artists, designers, users and idea givers forming a giant sisterhood. That said, we'd be lying if we said we didn't also love stalking their account for stunning nail art inspo!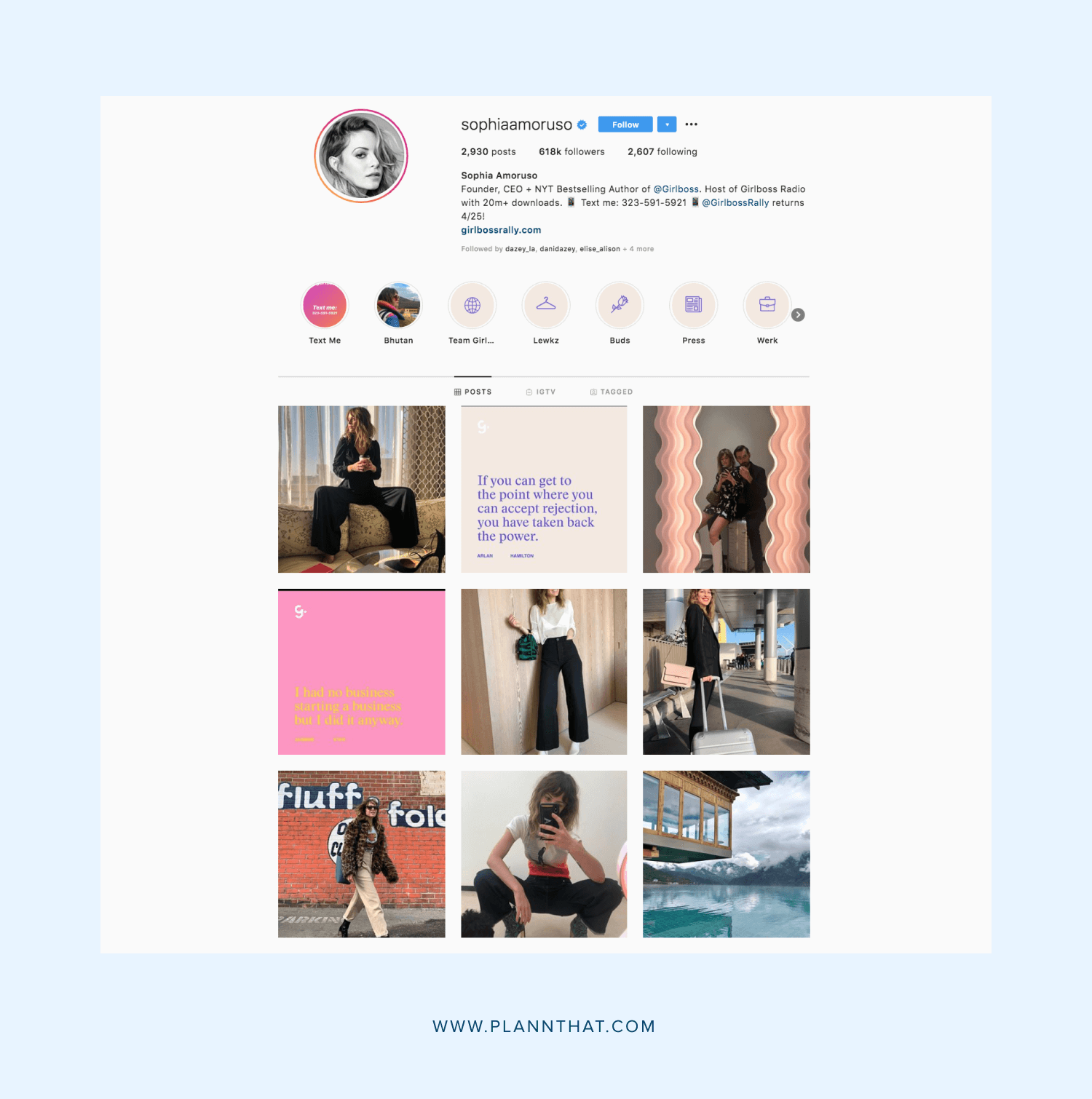 Okay, so we couldn't talk about inspiring women and NOT mention the original #girlboss, right!? From starting eCommerce fashion giant Nasty Gal at age 22 from her bedroom to pioneering the Girlboss movement with books, a multi-million dollar media empire and even a Netflix TV show, the better question would be — what hasn't Sophia done? But what we love most about this straight-shooter is how she isn't afraid to keep it real on Instagram. We can always count on her to share the good, the bad and the ugly that comes from being in business.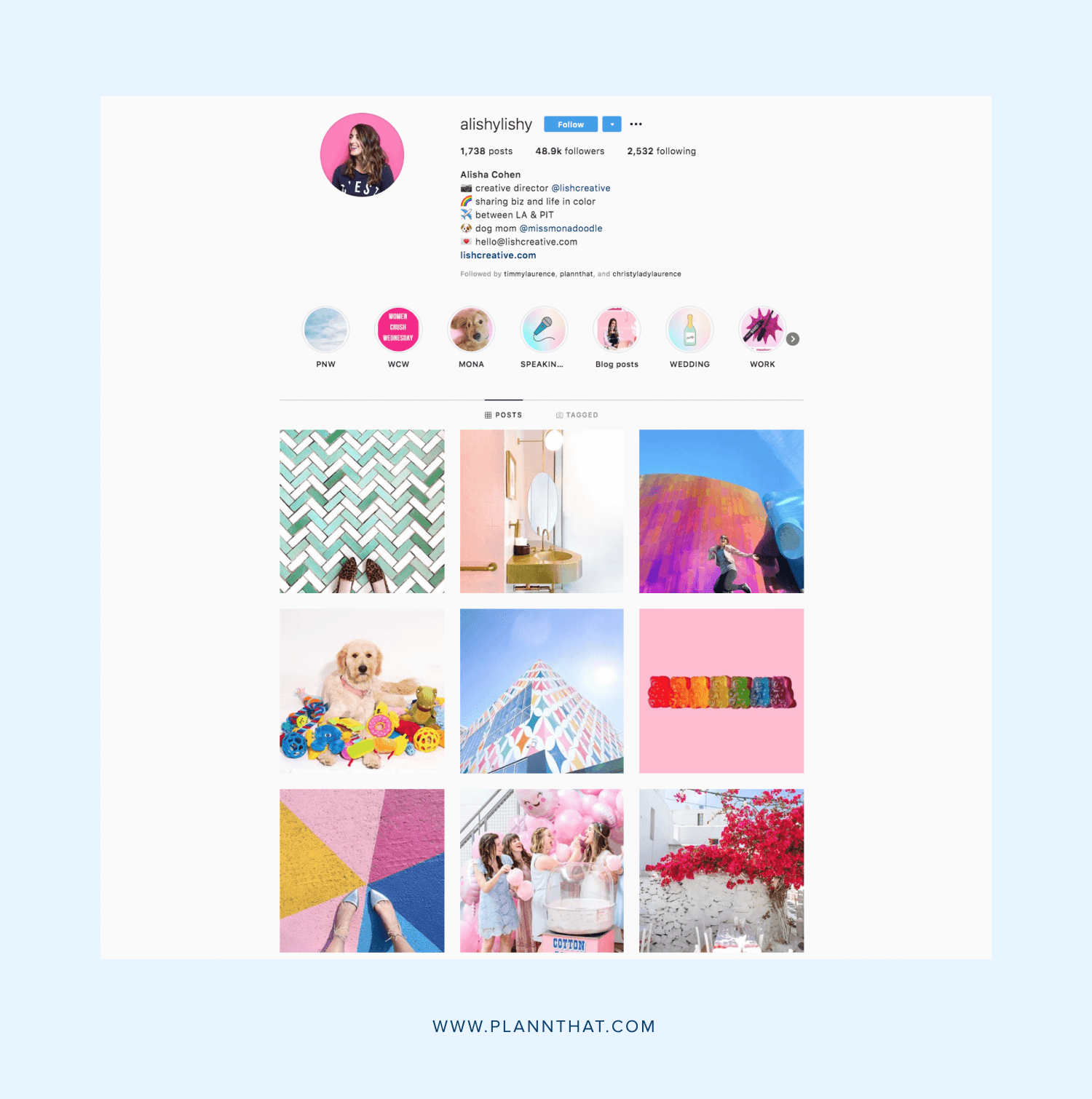 If your following feed has been looking a little bland lately, throw this colourful account a follow! US-based content creator Alisha Cohen is all about looking on the bright side of life. Whether she's sharing a rainbow of vibrant images or shining a light on other amazing women, her account is good vibes galore. Oh yeah, and her adorable pooch Mona (another inspiring gal with her own Instagram account) often features in her posts, too. Just sayin'!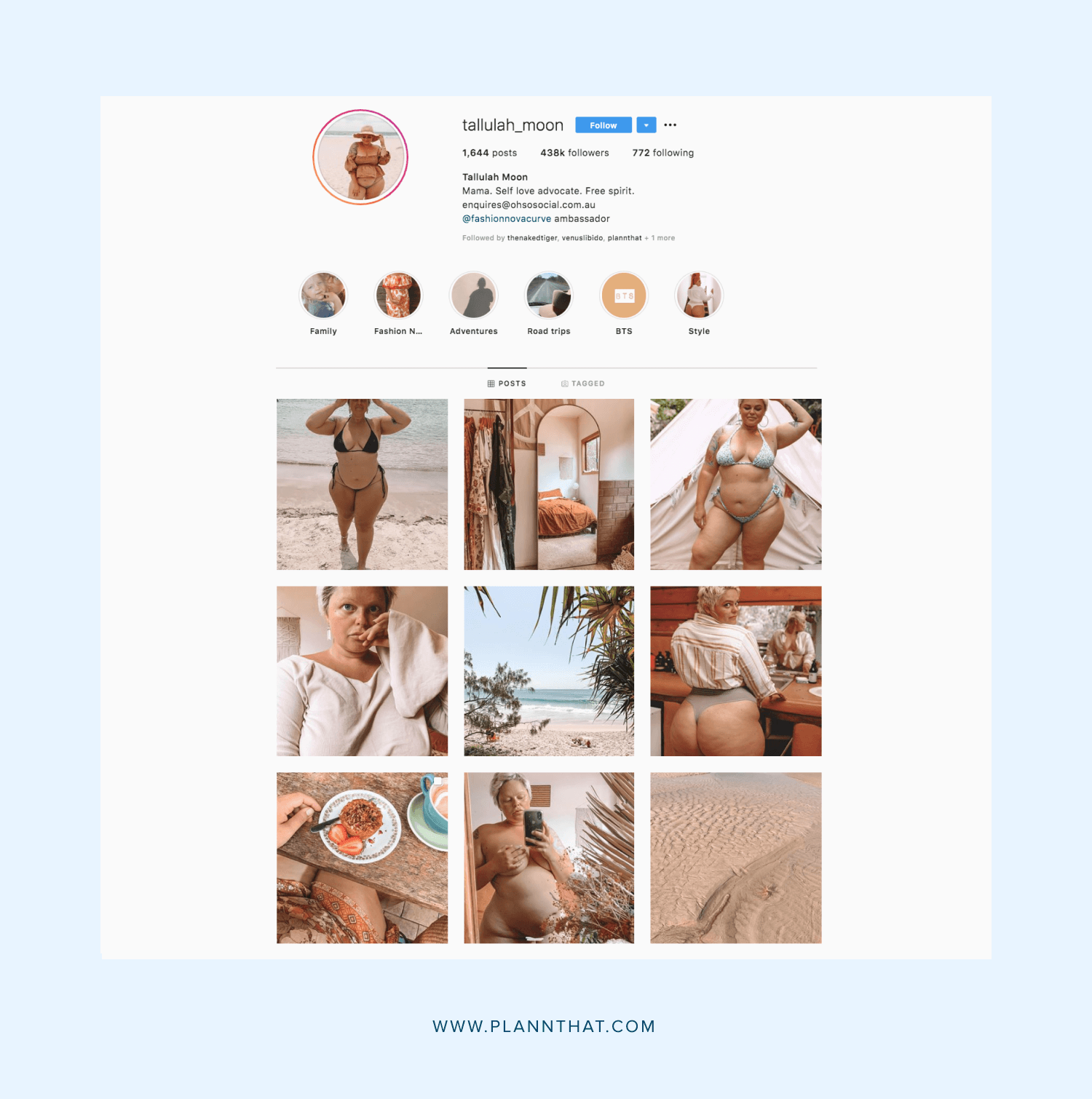 If, like Kendrick Lamar, you're sick and tired of the photoshop and are ready to see something real, we've got just the Instagram account for you! Tallulah Moon is a lifestyle blogger, mum and self-love advocate who absolutely oozes body confidence. Her gorgeous, earthy feed encourages us not only to love the skin you're in, but also to get out in nature more!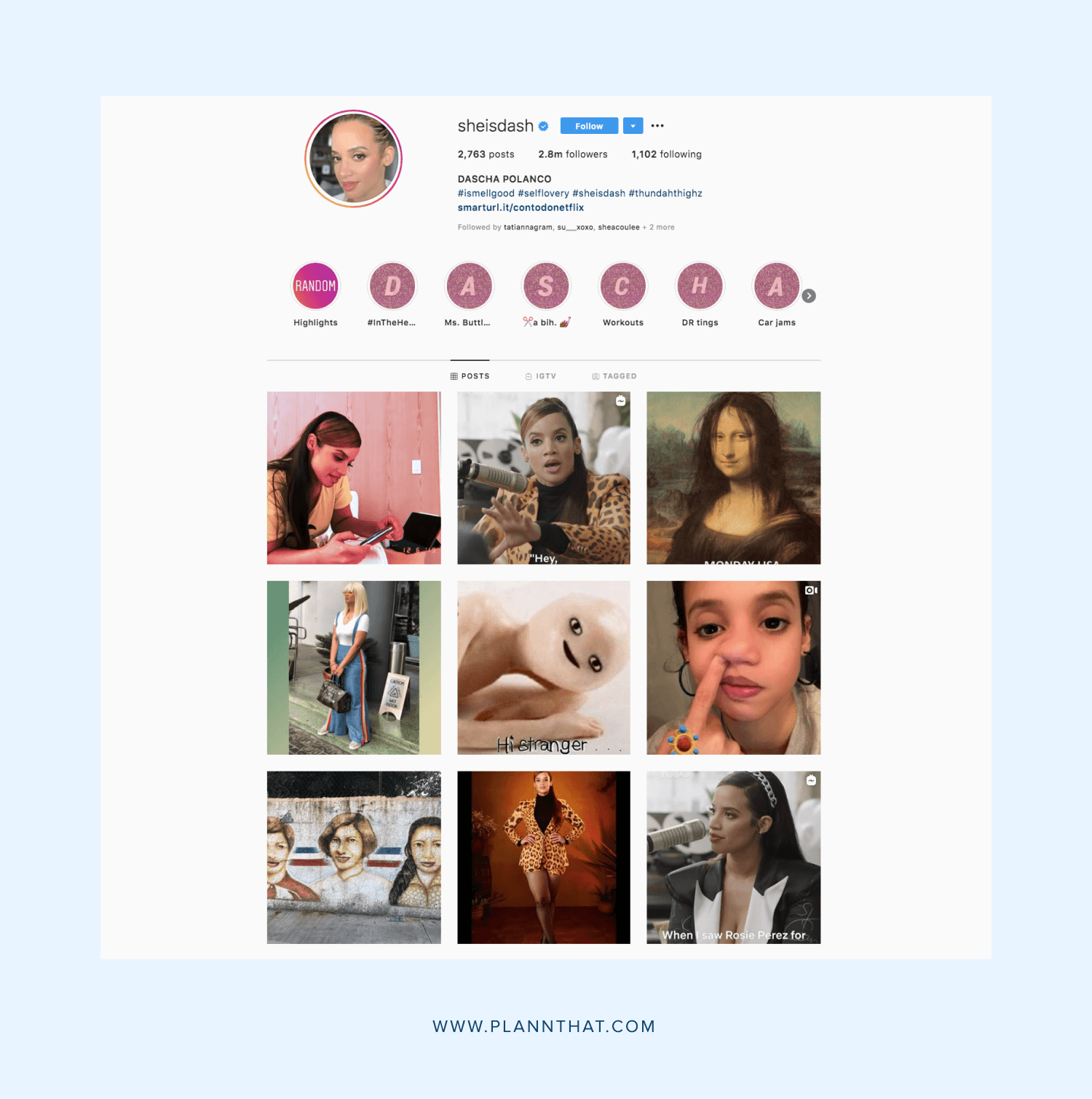 Even if you don't recognise Dascha Polanco's name, you probably recognise her face! She played the sweet-yet-tough  Dayanara 'Daya' Diaz in Orange Is the New Black and currently stars in another Netflix series, ConDo. But Dascha's account is so much more than a Hollywood showreel! She uses her Instagram to be a strong voice for the Latinx community and gets real on topics like machismo, self-care, comedy, and the first-generation experience.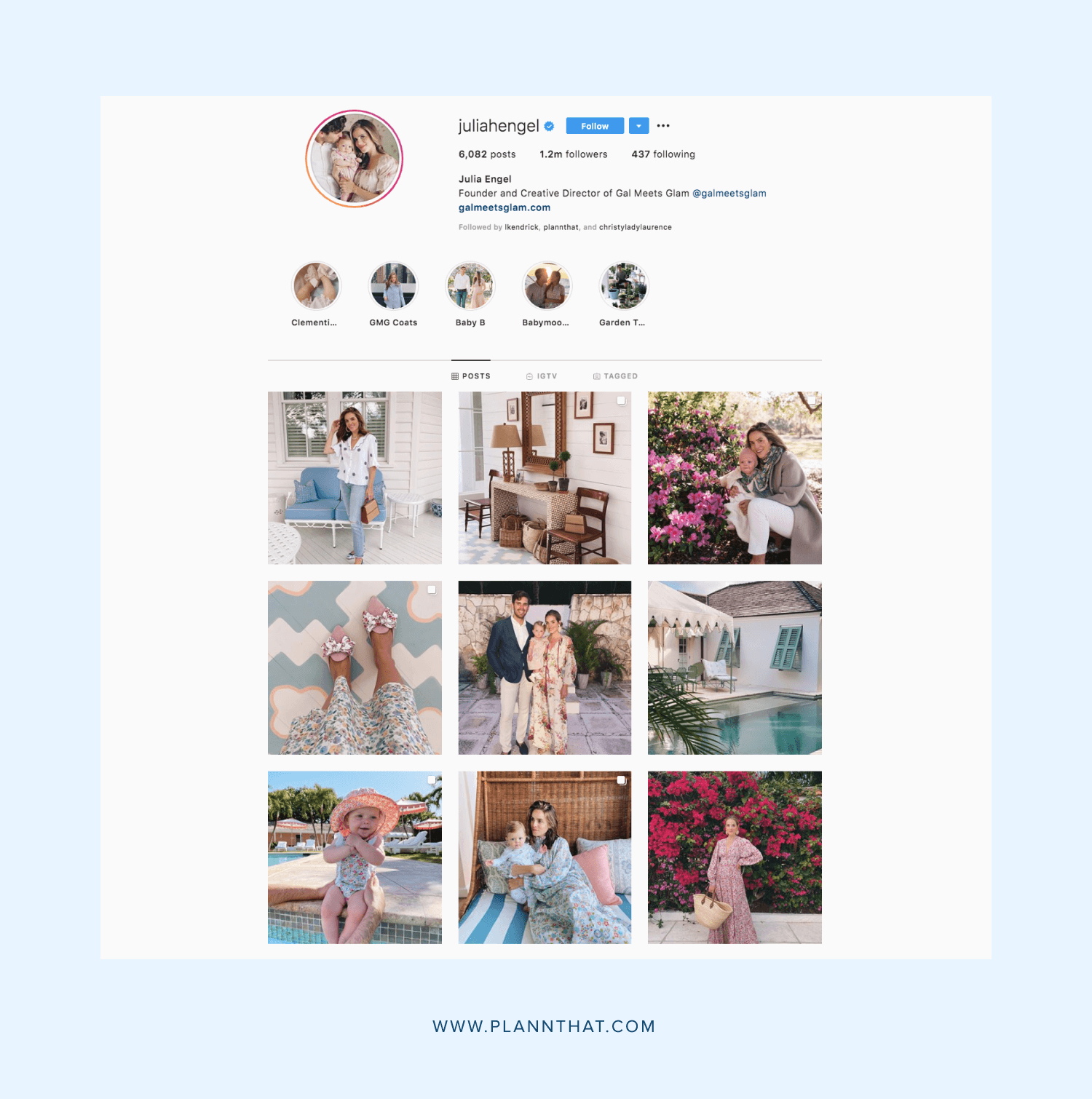 It's hard not to feel inspired when you look at US-based blogger Julia Engel's feed. She manages to balance being a mama and wife with running her digital empire, Gal Meets Glam and travelling the world —and looks ridiculously fabulous while doing it! But it's the fact that she's grown the blog from humble beginnings (she started the blog on a free platform back in 2011 in her college days) to over 1.5 million followers that make us truly admire her.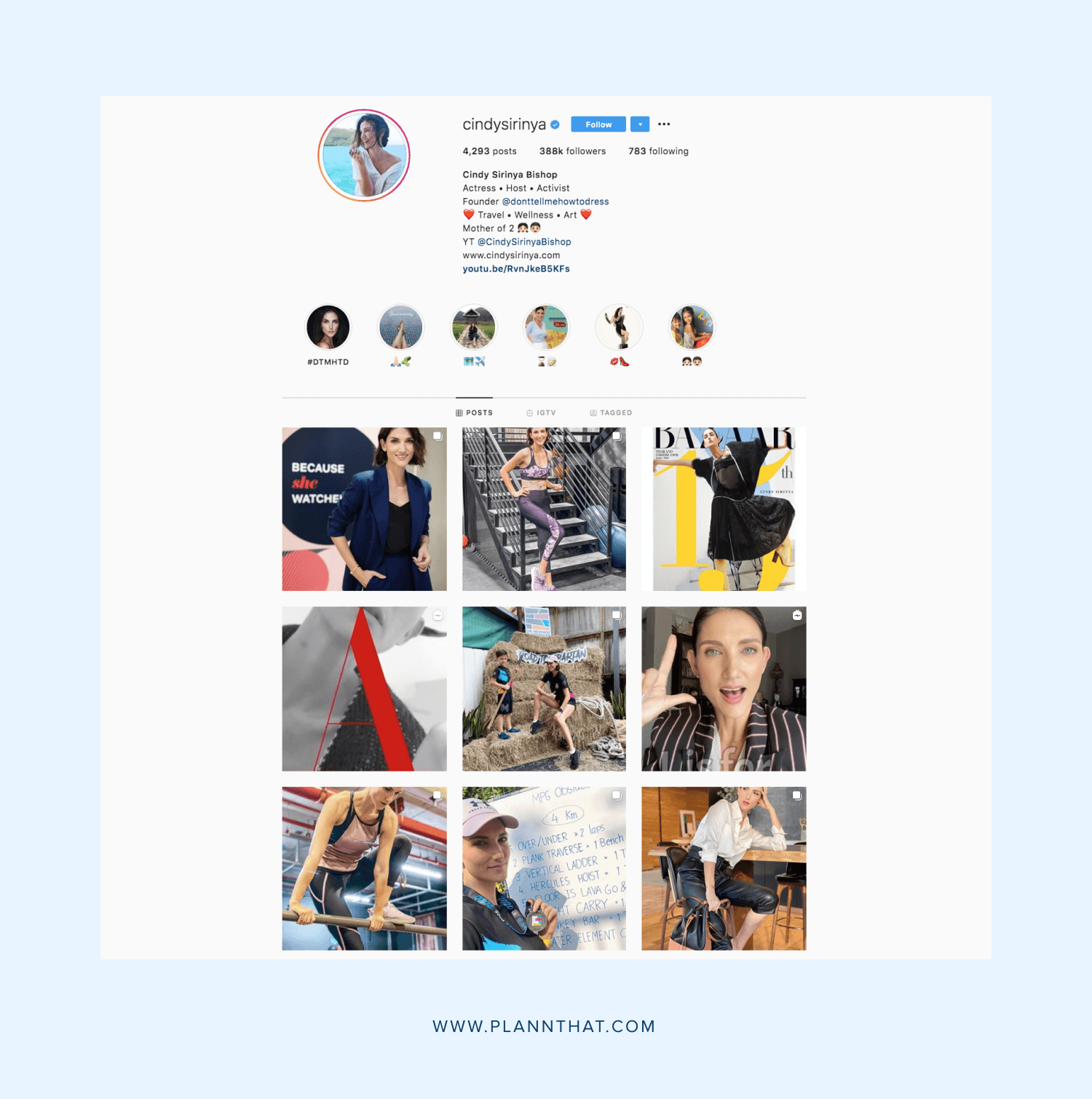 Cindy Sirinya Bishop is one of those people who are impossible to put in one box. She's an actress, she's a mum, she's a TV host and she's an activist. She's also the founder of @donttellmehowtodress, a social movement against gender-based violence and victim-blaming. We love that Cindy's feed proves that you can be a strong feminist, and still love 'feminine' things like makeup and fashion, too!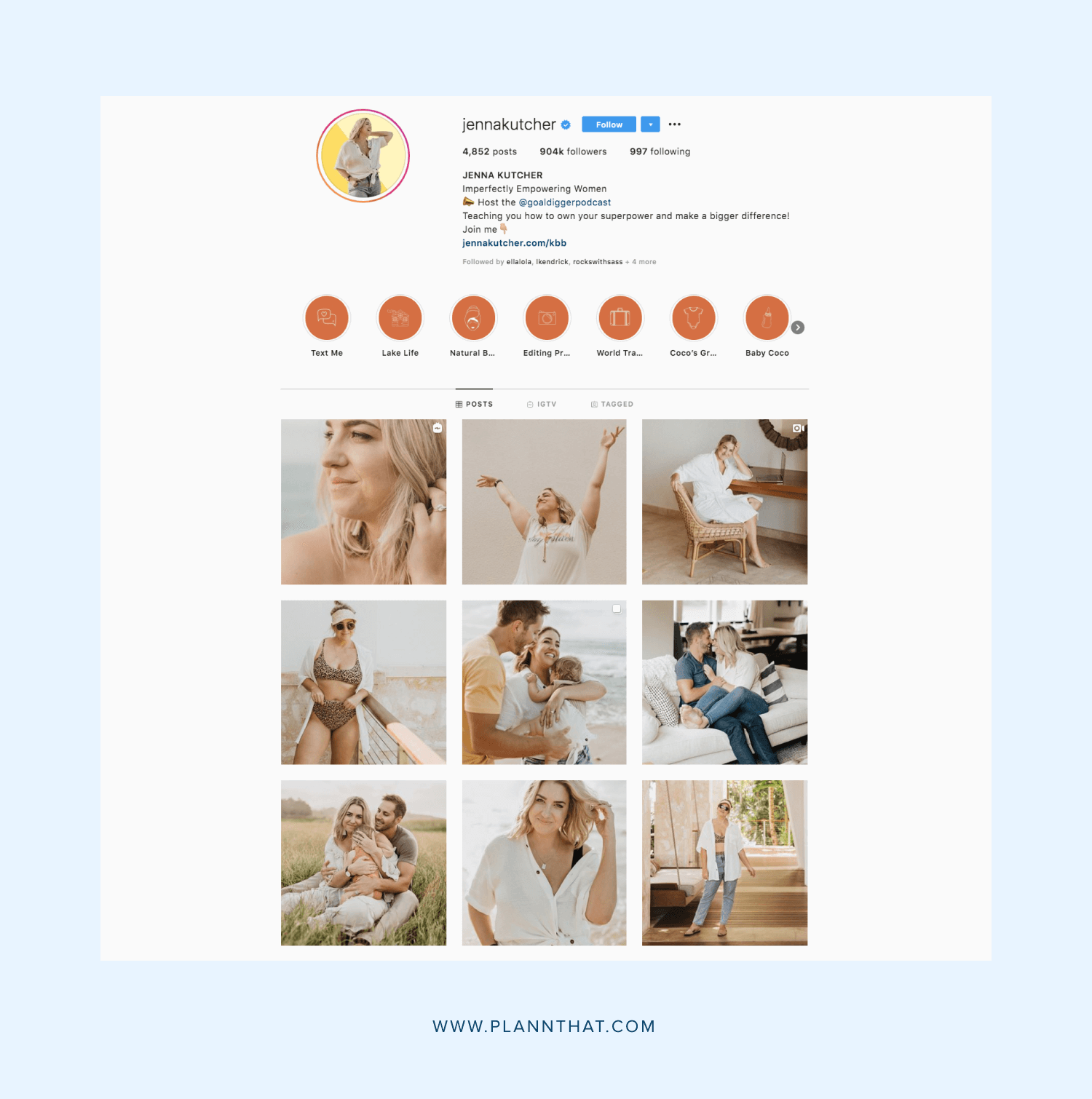 If you're not already following Jenna, you're missing out on some serious Instagram goodness! This ray of human sunshine is all about imperfectly empowering women — whether it's through her savvy marketing tips, body confidence snaps or realness about mum life. Her little family also happens to be ridiculously cute and we're obsessed with seeing what they're up to!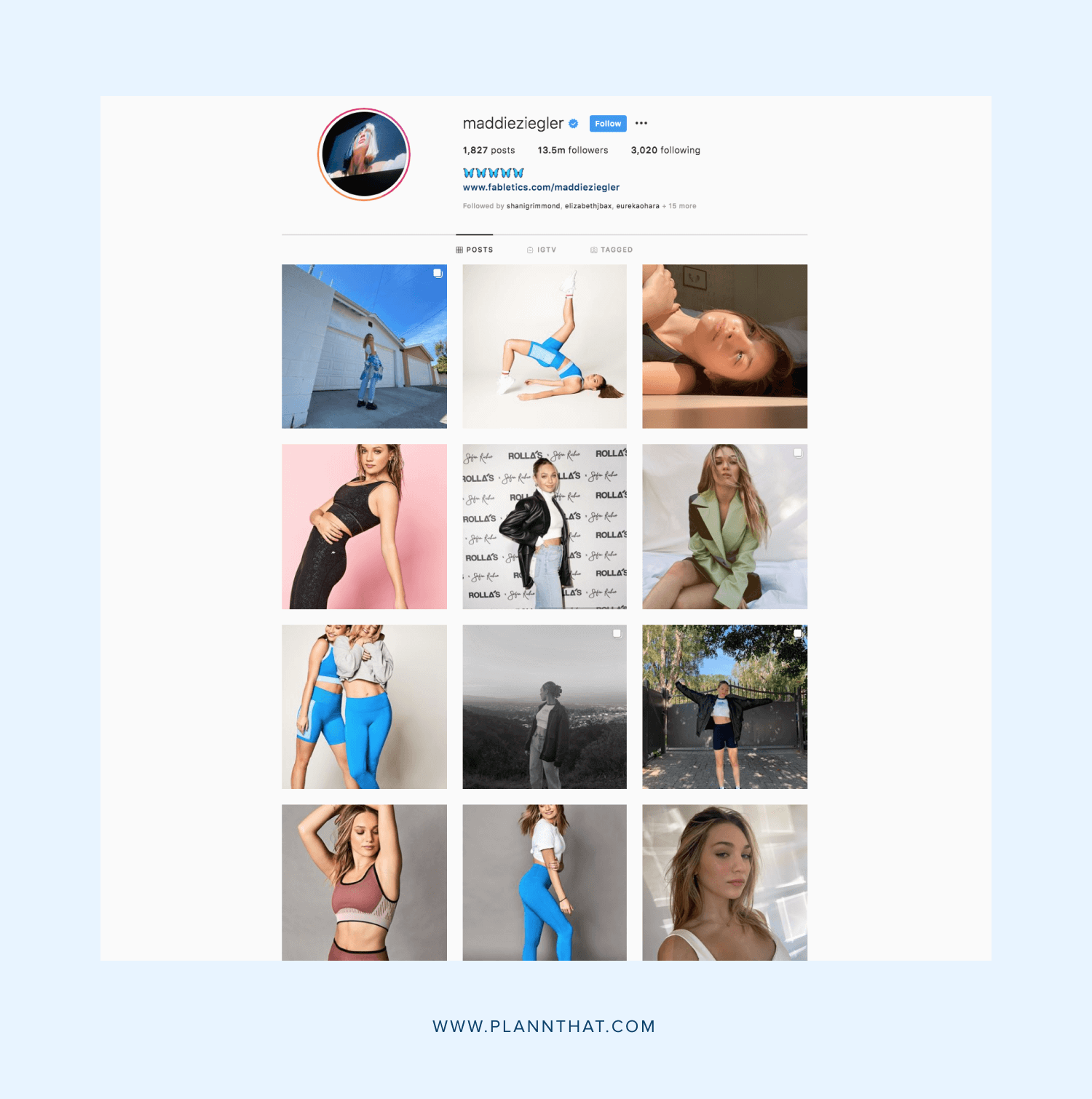 Ever wondered what that insanely talented young dancer from Sia's Chandelier video is up to now? Well, wonder no more, because the now 20-year-old shares it all on her Instagram account! These days, the Dance Moms star is well and truly a triple threat and we'll get to see her talent in full force when she stars in the new film adaptation of Westside Story. In the meantime, you can catch all the BTS of her fabulously busy life on Instagram!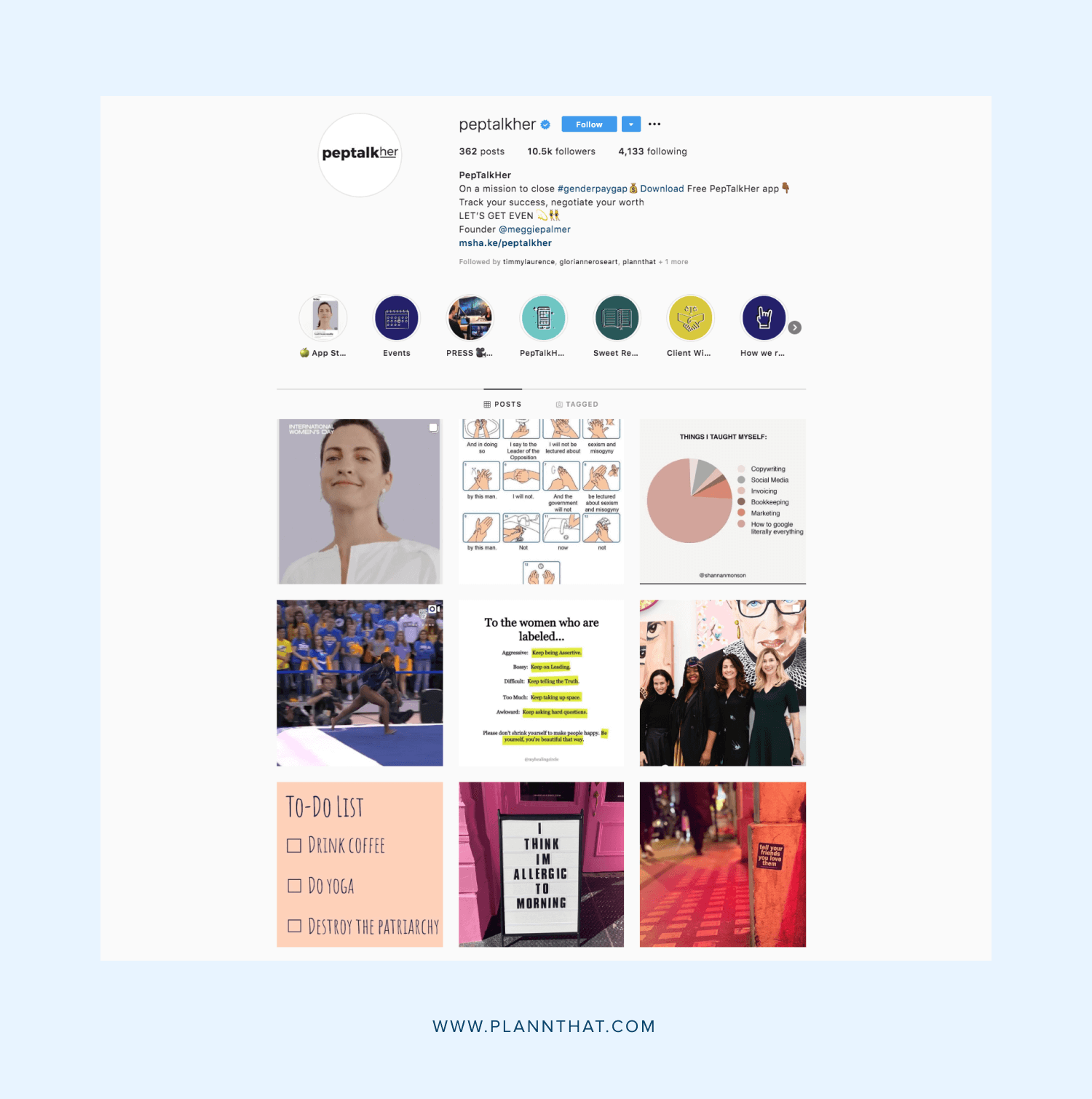 It would be completely negligent of us to write an International Women's Day post and not mention PepTalkHer, an app to help women close the gender pay gap! PepTalkHer was one of our very first Plann'rs and we've loved seeing the app and founder, Meggie Palmer soar. The app was even recognised by Apple globally as one of their coveted featured Apps for IWD! It's an absolute must download for any female who's ever been treated unfairly at work and is after the tools to shake things up in a big way!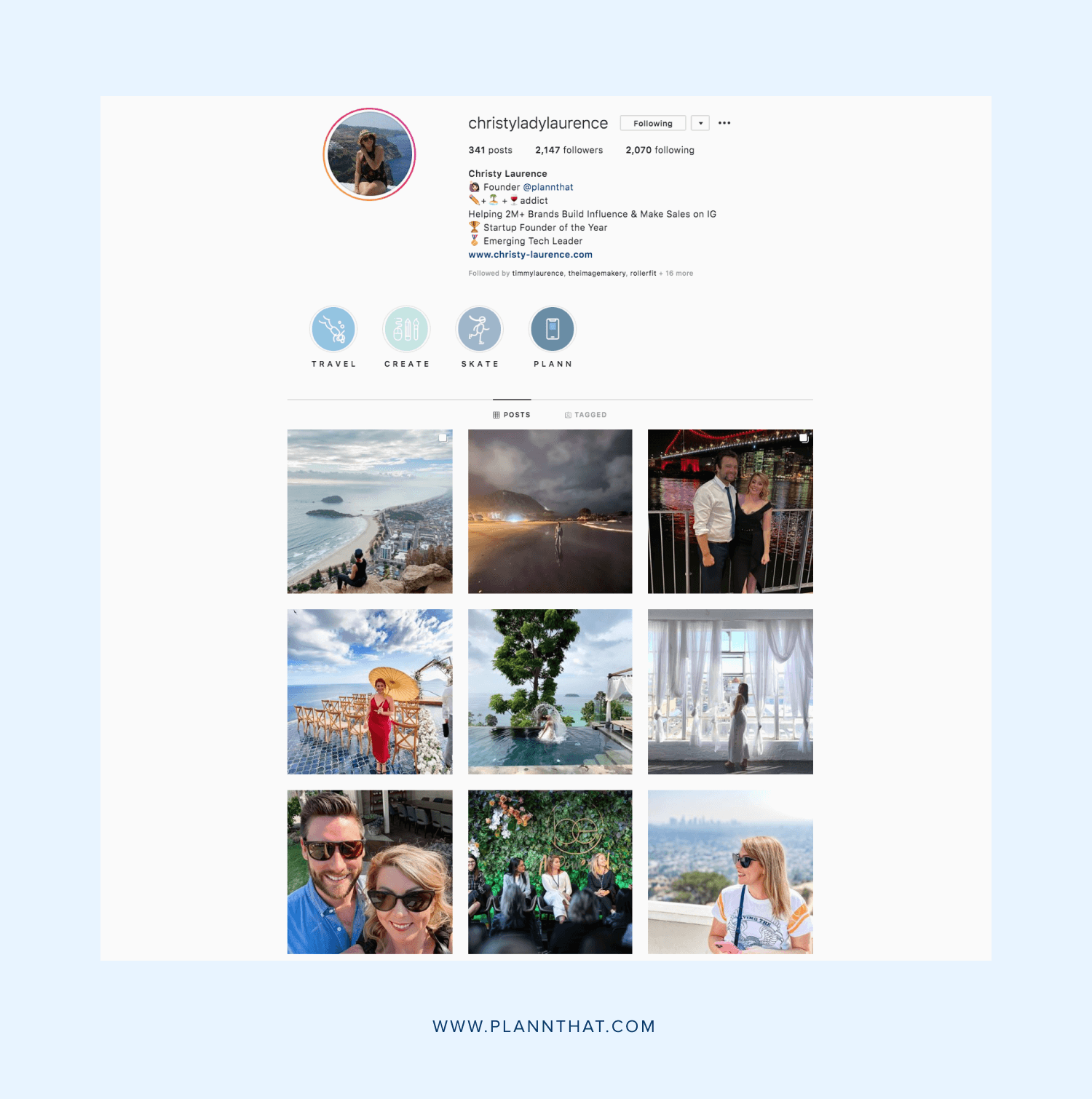 She may be too humble to say it herself, but we think the original Plann'er deserves a spot on this list! Our fearless leader, Christy Laurence, started Plann from her spare bedroom in 2016 and has since grown the platform to reaching over 2 million people worldwide. Her Instagram account gives a behind-the-scenes glimpse into what it's really like to be a tech entrepreneur — all served up in Christy's hilarious and relatable voice. 
Have these incredible Plann'ers inspired you to use your Instagram account to showcase your unique talents and passion with the world? Join the ranks of these amazing women by signing up for your free trial of Plann today!