Instagram can be overwhelming at the best of times, but thankfully there is an Instagram app that can make your life so much easier.
Any guesses?
Dun dun dun… it's us. Little ol' Aussie startup, Plann.
But I'm not here to tell you how absolutely ah-mazing I think our Instagram scheduling and strategy app is, oh no! Today I'm letting our fans take the floor.
Ready to hear from Plann'rs like Tracy-Ann Frazier, an Instagram influencer with over 40k followers?
Buckle up and get ready for the ride, this one is a journey!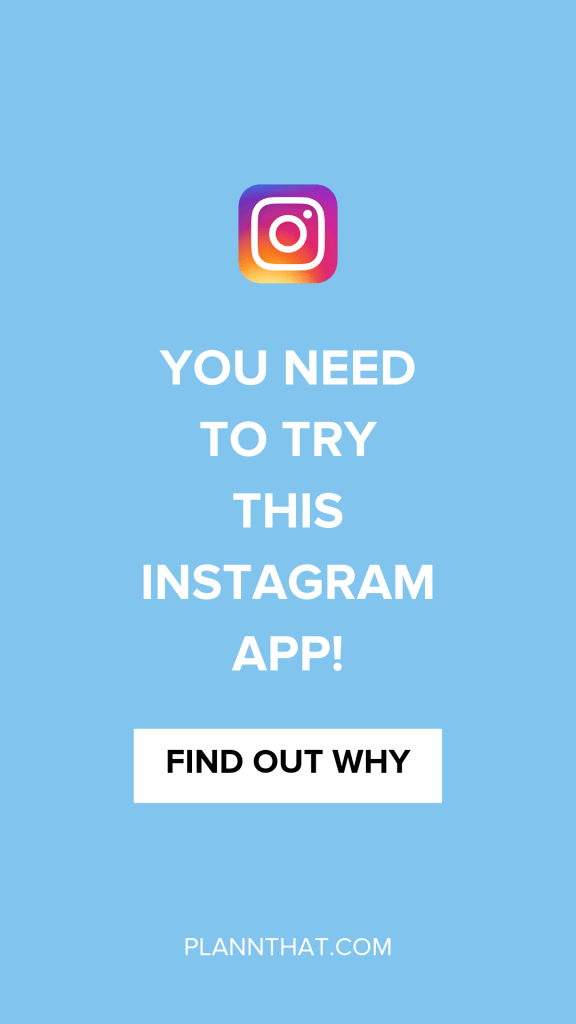 MEET THE PLANN'RS
View this post on Instagram
INSTAGRAMMER: @knowingtracy
FOLLOWER COUNT: 40,419
ENGAGEMENT RATE: 3.63%
NICHE: Lifestyle Blogger
How has Instagram changed your life in the past year?
In the past year, Instagram provided doors of opportunities for my family to connect with truly aspirational people around the world – who's been a light in our entrepreneurial, parenting, creative pursuits and well-being.
My husband, Anthony Frazier, son and I also fostered relationships with brands that offered us experiences I've always dreamed of. In the past year our 1-year-old son camped in an airstream under towering trees, road tripper in Utah next to majestic mountains, and spent nights in the coziest hotels. It's truly a blessing to see our 1-year-old soak in these ventures that we've dreamed of.
What Instagram or marketing milestone are you really proud of?
You know what makes my heart smile? The fact that my Instagram loves and I have built a community of people with open hearts and minds that are ready to lift each other up if someone believes she is struggling.
I 'm proud to be a facilitator of a community that is honest and open about their experiences in womanhood, motherhood, and other avenues of life. I'm proud of the transparent conversations that we have to empower others or let someone know that they are not alone in their journey.
If you had to share your best tip for making the most of Instagram in 2019, what would it be?
Gone are the days of waiting for someone to validate your dreams.
Thanks to Instagram you can be what you aspire to be — just claim it. If you've always wanted to blog – start sharing your thoughts. If you want to be a movie critique, upload videos of your feedback, and If you want to be an actor- create skits.
I advise you to stop waiting, and claim your dreams on Instagram – even if you don't feel adequate to label yourself a blogger, writer, actor, photographer, etc.
What features inside Plann do you feel have helped you to grow your account the most?
I've been fortunate to have discovered the Plann app years ago. I receive lots of positive feedback on the aesthetic, and cohesive presentation of my family's creations on my feed which impart I attribute to the Plann app. I always use the feed feature to make sure that our story and tones flow.
The other tool that has contributed to my growth on this platform is the Focus Notes component where you can reflect on
1. My goals for the week
2. Types of content that resonate with my audience and
3. Creative or marketing strategies I'd like to try.
Introspection is so important as an individual and brand for any sort of growth – so I try to spend time thinking about my goals and purpose.
View this post on Instagram
INSTAGRAMMER: @innervibration
FOLLOWER COUNT: 5,562
ENGAGEMENT RATE: 2.33%
NICHE: Personal Development Educator
Before you started using Plann what was your biggest frustration with Instagram marketing?
Before using Plann, I was struggling to find the time to scroll through my phone, find content, write a strong caption, and manually type in the hashtags for every single post. At that time, I was posting 4-5 times a day so this was very time consuming for me.
Especially if you are a solo/new entrepreneur, you need to divide your time strategically, in such a way that you still have a big chunk of your day to put towards important things like making real connections online, working towards launching a product, and keeping yourself well researched and active in the online community.
This is impossible if you don't have any assistance. That's exactly where Plann comes in.
What is your proudest Instagram achievement from the past year?
In 2018, I launched my Youtube channel, created two free courses, and learned everything there is to know about Youtube, Instagram and branding. I made my own logo, I make my own thumbnails, and I edit all my videos myself.
I quit my job and dove into @innervibration full time. Despite all the things I have accomplished, I'm happy to announce that as of January 2019, I hit my highest engagement rate of 13.7%. This is big for me because before using Plann, I was hitting around 4-5%, at best.
I'm even more proud because everything is growing organically and authentically. I never asked anyone for a shoutout or paid for followers.
I am deeply humbled to know that my dreams are slowly coming alive and I am more and more grateful every day. This would not be possible without having a consistent presence on Instagram. I am constantly learning new ways to bring 10X more value to everyone that follows my account and I don't take anyone for granted. Every comment, like and follow means I have a job to do.
If you had to share your best tip for making the most of Instagram in 2019, what would it be?
It's funny you ask this.
Recently, I have noticed that a lot of smaller accounts are going from 1000 followers to 4000 followers in a matter of just ONE WEEK! The old mass follow-unfollow just doesn't cut it anymore in 2019.
If you are paying for followers or begging for shoutouts please remember two things;
1. followers do not equal paying clients/sales and
2. it takes time to build a loyal support family on social media.
Ask yourself "What value have I brought to deserve 100K followers?". I'm not saying you don't deserve the audience, but you have to remind yourself that in order for ANYONE to follow you, you have to give them a substantial amount of value FIRST. There is no other way.
People will not stay with you if you don't have their attention. People can unfollow just as easily as they followed. That's a fact. So instead of focusing so much on how many people are watching you, make sure you are consistently putting out 10/10 content.
Spend more time perfecting your content, skills and bring more value to the market. Instagram is now full of amazing people in every niche, so how do you become memorable? By caring about what people want, and what they are struggling with. By listening to people and watching where your audience's attention is at.
What features inside Plann do you feel have helped you to grow your account the most?
Plann has a lot of great features that make my life easier.
My favorite one is the Sneaky Peak feature which allows you to type in an Instagram handle (@___) and look at their best performing content. This is amazing, especially for market research. If you are a business owner in ANY niche, market research should be the basis of your content, and products. Plann makes this so simple.
On Instagram, you can only see your own analytics. Plann is like a one-stop-shop. You can do everything on it. You can see your analytics, do last-minute edits, crops, filters, captions, hashtags, scheduling, AND see your engagement rate. I feel so grateful to have found a company that has 5/5 customer service and is affordable.
Our Instagram app is ready and waiting to be downloaded, huzzah!