Whether you're just getting started or you've been around the mountain and back, there's always going to be game-changing online business tools popping up that are worth your while.
But actually finding those time-saving, life-changing business tools? That takes time!
Gah, can't we all just agree to pause the year for like, a week so we can all get on top of our to-do list?
While that solution is faaaar from being possible, today we are here to simplify your business and give you back your spare time with this breakdown of our favorite services and software options for small businesses.
Grab out a notepad and get ready, because this is seriously going to blow your mind!
KLENTY
Hands up if you're an entrepreneur wearing many hats! As a small business owner, you're a sales rep, a marketer, HR, the product team, and everything else in between – amirite?
Always on the phone with vendors, agencies, prospective buyers, and customers means contacting A LOT of different people. Cue: thousands of cold emails and follow-ups!
How many opportunities could you have lost from forgetting to follow up? How badly is your email cred suffering from landing in spam?
Drop those fears because Klenty can turn you into the best sales rep, customer service rep, HR, and account executive around town.
Klenty automates the process of sending personalized emails and follow-ups at scale. Hoorah!
Looking like you're sending the email to the receiver and the email provider. No more spam-ba-lam! And no more missing out on those critical deals.
Try Klenty free for 14 days. No credit card, no surprises.

MAILSHAKE
Do you often forget to chase-up influencers or PR agents after sending off your pitch?
Well well well, say hello to your new best business friend. #SeeYouLaterDenise
Mailshake is an online tool that you can use to plan out targeted email campaigns with short sequences so that you can spend more time reaping the rewards of marketing instead of chasing up people who don't care about your business.
Seriously – how many times have you followed up someone via email, 2-4 times before completely giving up?
How much time and money did that effort cost you?
Mailshake is the solopreneur's best friend because it allows you to utilise your time wisely by only putting you in touch with the people on your list of influencers or PR agents once they take action and respond to your email. Once they've responded? The sequence will 'pause' for them.
The whole time? It looks like you are responding, but it is actually the pre-programmed follow-up emails being sent out in a timeline that you can adjust.
*mind blown*
To get your mitts on Mailshake, you'll need to invest $29/month.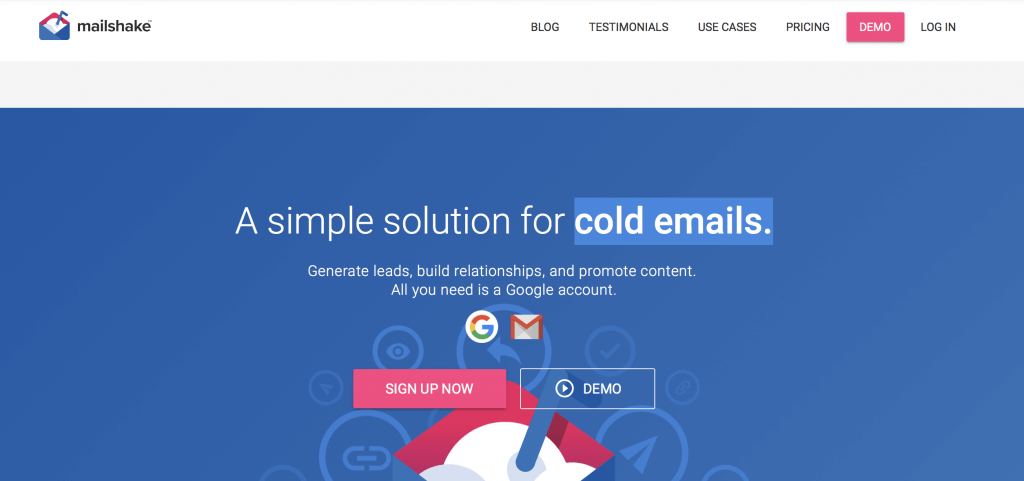 AMPJAR
If you are a one-person show right now and you are screeeaaaming out for some help with marketing (but can't quite afford paying a human yet) we've got a suggestion that will knock your socks right off.
Email content created with your best social media content. Automatically.
*KABOOM*
Seriously, if Ampjar had lazerbeams shooting off their website it would only make them an ounce cooler than they already are.
Give it a go and see what you think for yourself, it is worth a play!

ACUITY SCHEDULING
This one is for all of you service-providers out there!
Are you swimming in Instagram DM's, Facebook messages and emails?
Need an easier way to book clients in for a service?
Do you struggle with managing invoicing and payment for your services?
Worry no more because Acuity Scheduling is here to save the day.
When I was an Instagram marketing consultant I swore by Acuity simply because it made the process of booking in clients for Instagram consulting 1000x easier.
With Acuity you can:
*Set up different booking types and their pricing
*Customize client questionnaires to be answered upon booking
*Integrate with payment tools like Paypal to get paid when clients book
*Schedule email reminders for the client and yourself
*Schedule email follow-up for the client to increase your re-booking rate
Seriously, go get it for yourself and give it a try! Don't forget to add your Acuity booking link to your EasyLink 😉
PLANN
If you are new around these parts, hello!
You've made your way to a pretty darn awesome blog, written and published by a seriously game-changing (and beautifully designed) Instagram scheduling and strategy app called Plann.
We have some super awesome features that will help you to create a winning Instagram content strategy and stay on track. Heck, we'll even show you how you can improve with our in-depth analytics and focus notes.
Give us a try and download the app today.
Woop woop! You made your way to the end.
If you got *heaps* of value from this list puh-lease share this blog with some of your fellow business besties.
Starting and growing a business on your own can be super scary and there will never be enough time in the day, so do your friends a favor and help them to discover these online business tools that will make their life *so* much easier.