Have you wondered how, why and where to see your engagement rate? SO have we! We talk a lot about the engagement with our followers – which is one of the most important ways to measure your Instagram analytics.
Here are some nifty tips about WHERE to find your engagement rate and WHY it's important.

Tap Performance
Tap "performance" inside your Plann app. In this section, you have the ability to see all of your analytics, competitors analytics and even what your best time is to post is! Basically heaven for anyone who wants to know how their followers respond to your posts! YAY.

LEARN MORE ABOUT HASHTAGS WITH PLANN
Engagement rate
The engagement rates give you a percentage of How many of your followers liked/commented or answered your post. What percent of your followers actually engage with you?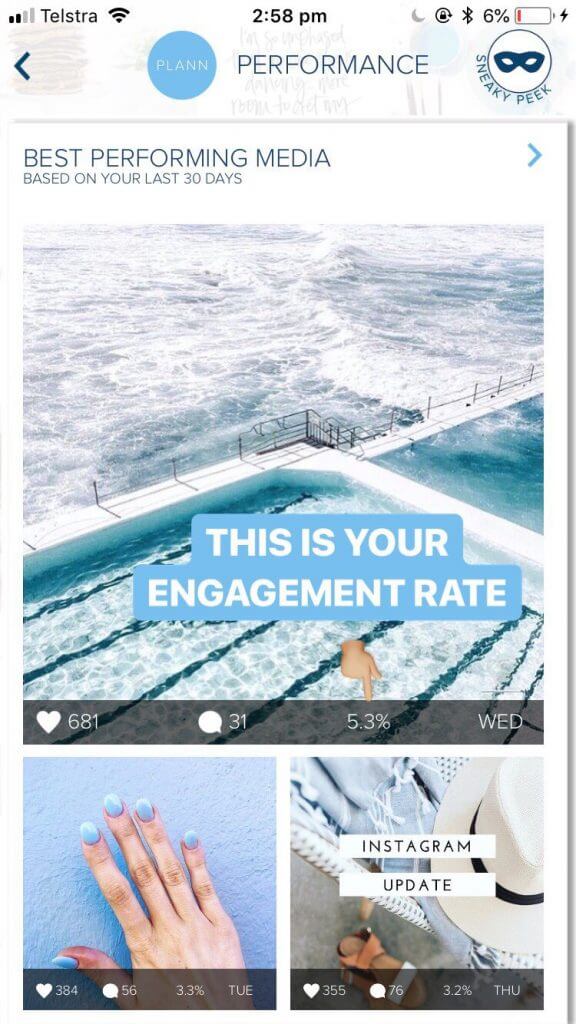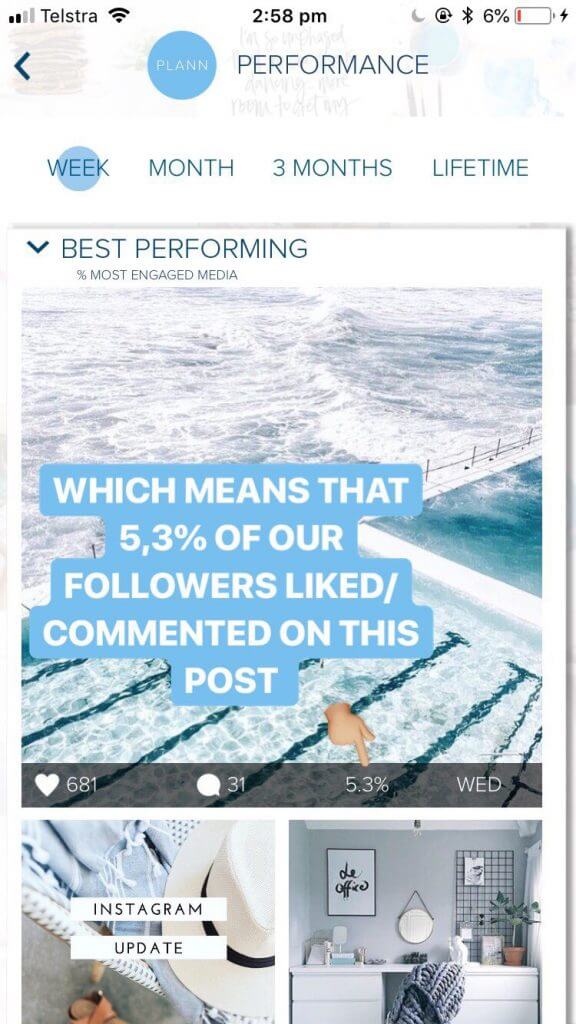 When your engagement rate is high on Instagram, your followers like what you post and personally want to engage. If your engagement rate is very low – you should consider why? Is your content not visually appealing, is your captions too long or have you used all the wrong hashtags?
Plann will answer all your questions and help you on the right track to where you want to be!


LEARN HOW TO ADD INVISIBLE HASHTAGS TO YOUR INSTAGRAM STORY
Do You Want Your Engagement Rate To Peak?
Have you read the blog and got some "ohhh" or "ahaa" bubbling through? Do you want that engagement percentage to go up a little?
In Plann app you can see your analytics, create your own goals and compare your account with all of your competitors. Everything is there to make your Instagram stand out from the rest and for your to get on top of your Grid Game!
Download Plann for iOS and Android today!