Selfies, emojis and GIFS (oh my!) They're three of the most fun ways to boost your engagement on Instagram, and now you can now officially combine all three with Instagram's latest Story feature — Selfie Stickers!
The feature lets you turn yourself into an emoji on the fly and gives you a fun, new way to convey your emotions.
Want to spice up your Instagram Stories and DMs? Here's the ultimate guide on how to become the heart eyes, embody the fire emoji and cry from laughter (literally) with Instagram Selfie Stickers.
How to Make Animated Selfie Stickers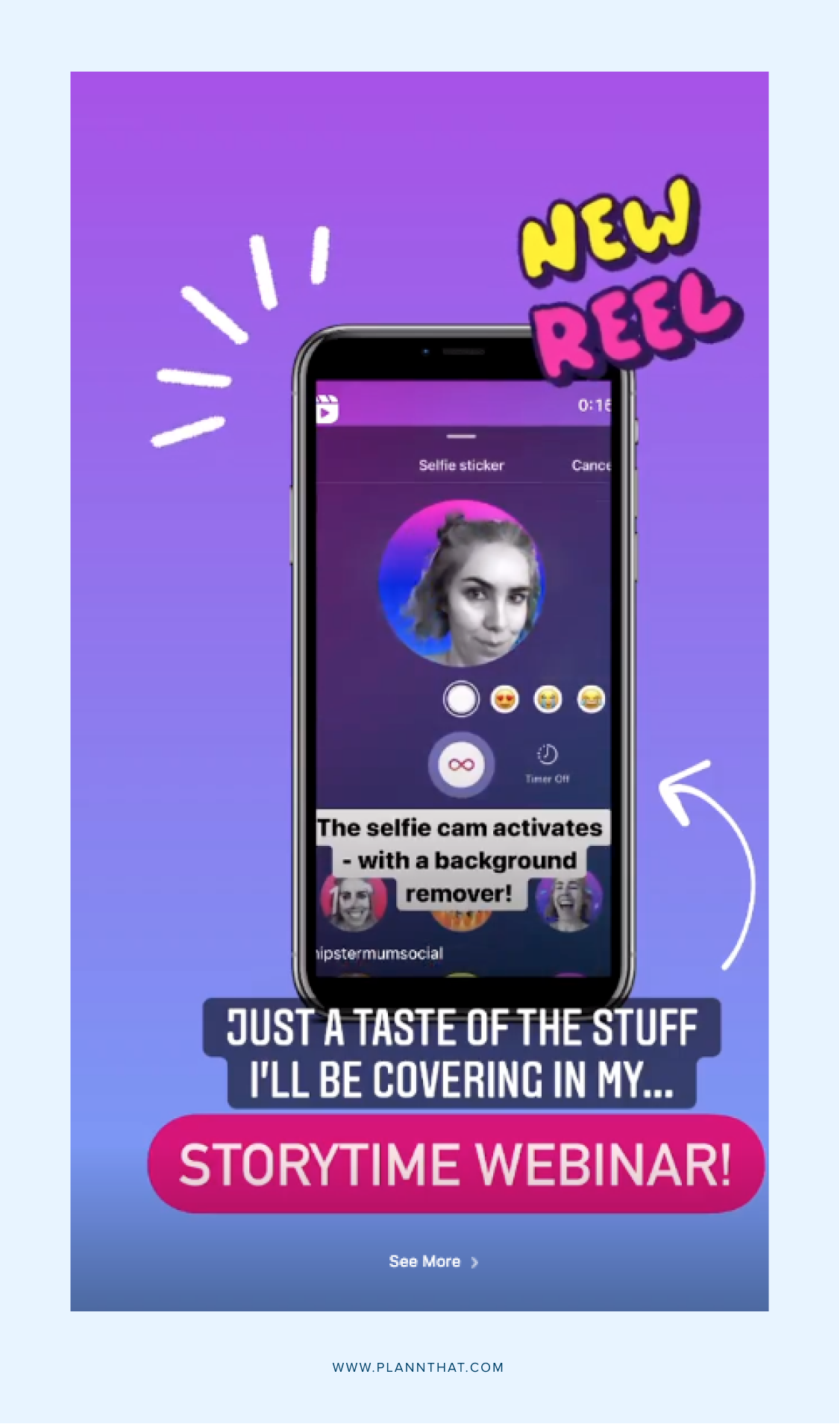 Creating an animated selfie sticker on Instagram is as easy as can be!
Follow this quick step-by-step tutorial for turning yourself into the emoji GIF of your dreams!
Step 1: Go to Instagram Stories
Open Instagram and tap on the "+" icon on the top left corner and select "Story" at the bottom of the screen. Tap the shutter button to take a picture or choose one from your camera roll.
Step 2: Select the Selfie Sticker
Tap the 'Smiley Face' icon on the top left corner and search for 'Selfie'. Tap the Selfie Sticker feature from the results.
Step 3: Choose Your Emoji
To create your Selfie Sticker, align your face to fill the preview circle and choose from the emoji options. At the moment, you can select heart eyes, fire, crying, laughing, 100, and celebration.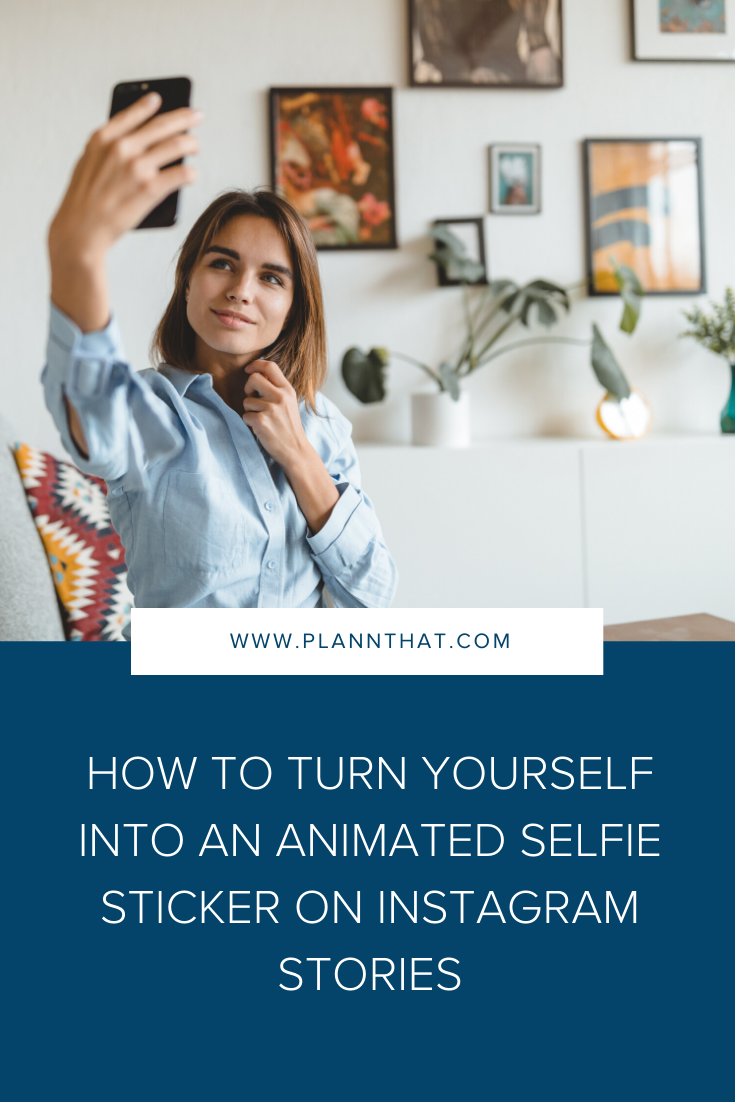 Step 4: Start Creating Your Selfie Stickers
Tap the timer option on the right-hand side to get a countdown and press the Boomerang shutter button when you're ready to record. If you don't like it, tap the 'retake' button on the left-hand side of the shutter.
When you select your selfie sticker, you can tap on the circle to change the background colour and switch your face from colour to black and white.
Step 5: Retake, Save and Add Your Emoji to Your Instagram Story
Once you're happy with your sticker, tap on 'Save Sticker.' You can create as many stickers as you want and use them in your Stories and Instagram DMs.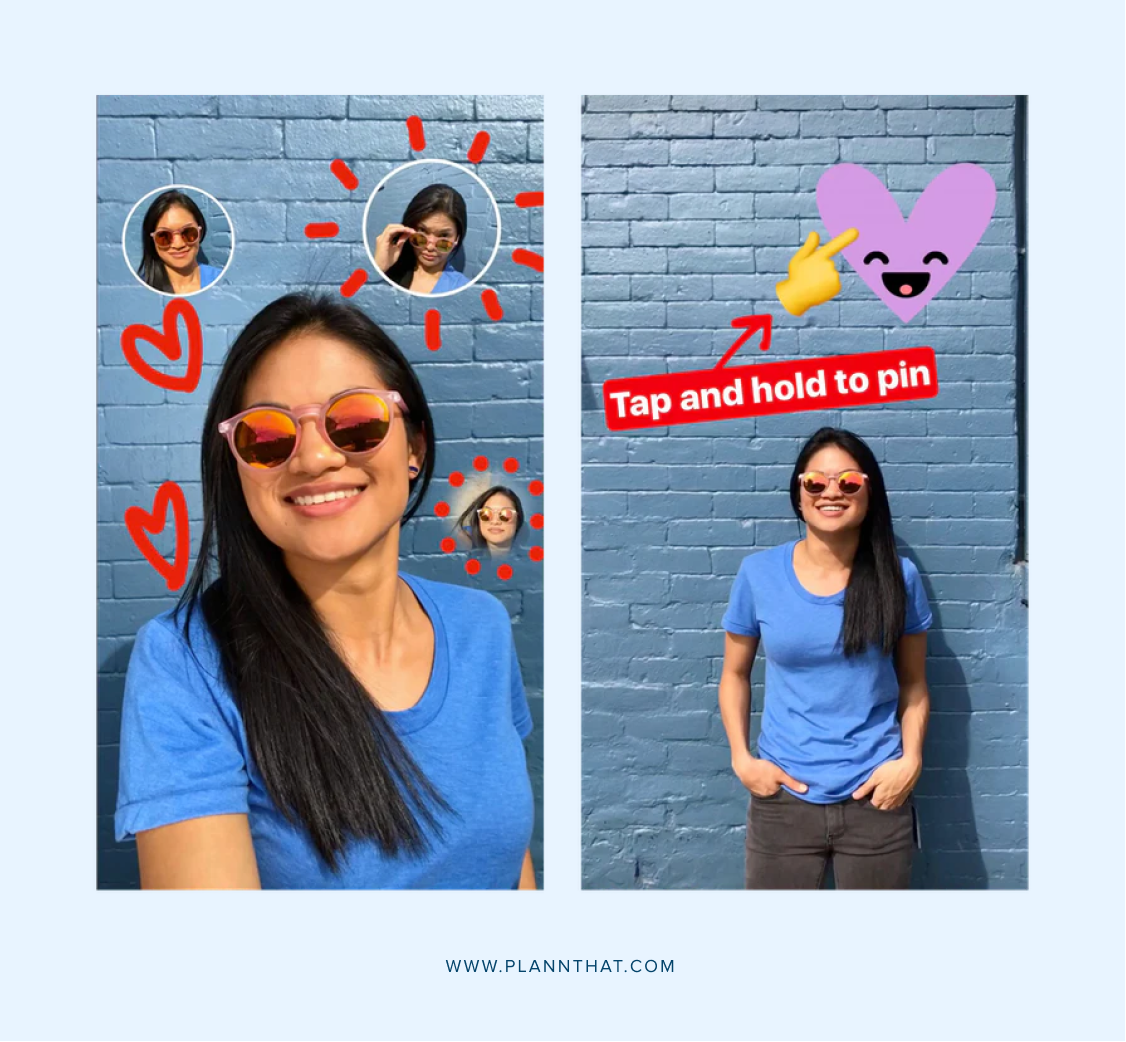 How to Share a Selfie Sticker on Instagram DMs
In 2020, Instagram rolled out a slew of new messaging features, including the Selfie Stickers. You can now send a pre-saved one via DM or make a new one on the fly.
Step 1: Go to Your DMs
Open an existing thread or start a new message. When writing a message, type an emoji (anyone will do!) in the text field.
You'll see the Selfie Sticker icon will appear on the right-hand side of the chat and replace the Camera button.
Tap on it.
Step 2: Select Your Selfie Sticker
Tapping the icon will bring up all your saved Stickers. Tap the sticker of your choice or record a new one.
Step 3: Send Your Selfie Sticker
When you're done, save the emoji sticker if you want to keep it and tap the 'send' button to add it to your chat.
Ready to turn yourself into an Instagram Selfie Sticker?
The Instagram Selfie Sticker is a fun way for you to add some personality and humour to your Instagram Stories and DMs. You can accurately convey your emotions and humanise your brand at the same time. All great things for building that important like, know and trust factor!
Are you going to emoji-fy yourself? Let us know what you think about Instagram's latest feature and how you plan to use it for your brand!