2022: It was the year that was simultaneously about 3000 years, and 30 days long. A chaotic year, and one filled with more dramatic ups and downs (but let's be honest, mostly downs) than an episode of Bold and the Beautiful. 
But, it's not all bad! As the world has been forced to pivot and adapt to the 'new normal,' we've seen a lot of exciting and positive changes in the social media world. From innovative tools that make it easier to connect across vast distances to brand new ways to create content (Reels, anyone?), a lot has happened. 
Today is all about looking into the future of social media and dang, it looks bright so we might need sunglasses! Join us as we put our fortune teller caps on and predict the 10 social media trends that are going to be huge in 2023. 
1. Shopping on steroids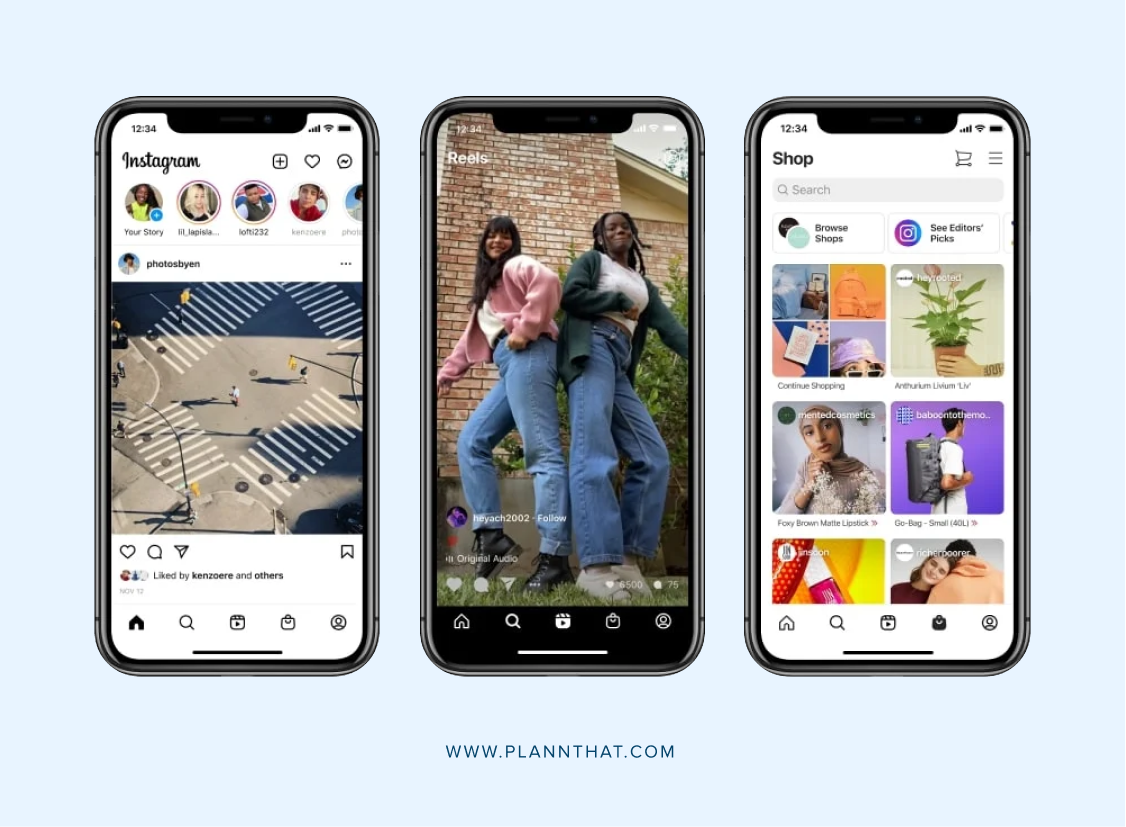 There's no doubt that 2020 has been the year of shopping — and we don't just mean because we've spent way too much time browsing online stores from home! From adding IGTV shopping to adding the 'shop' tab front and center, Instagram has been pushing their eCommerce features in a major way.
With 70% of shoppers already using Instagram for shopping, we're likely to see this focus continue. We've already heard that shoppable stories and Reels are in the pipeline, as are shopping chatbots via Instagram's new integration with ManyChat. With new advancements in AR (augmented reality) happening every day, only time will tell how Instagram shopping will continue to evolve in 2023. 
2. 'Save for later' carousels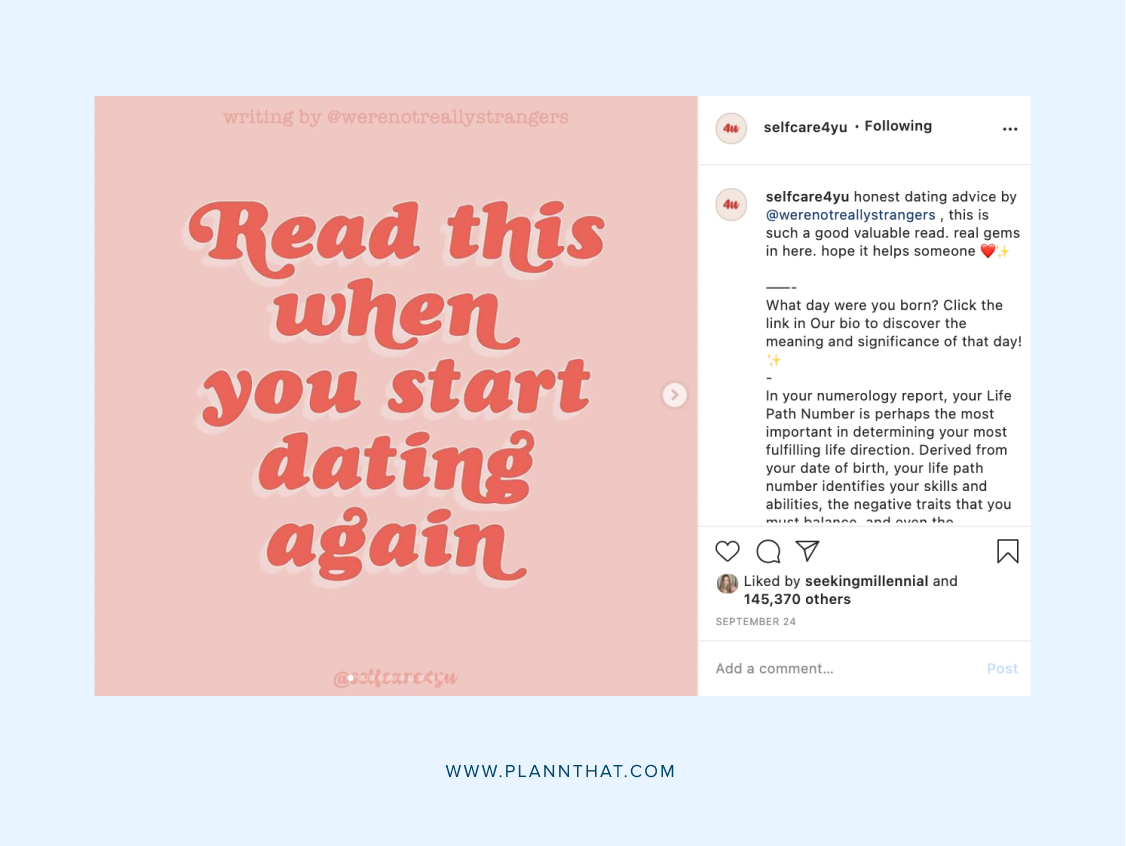 With 1 in 5 posts being shared on Instagram being carousels, multi-post content has been all the rage lately. In 2023, they aren't going anywhere — but there's likely to be more of a focus on 'save for later' call to actions. Because, as great as it is to share value-packed content with your audience, not everyone has the time to digest all that info when they're scrolling social media.
By encouraging users to save it to read later, you're extending their engagement with their content. It also marks a shift towards 'saves' and 'shares' being key markers for engagement, as well as just 'likes and follows.'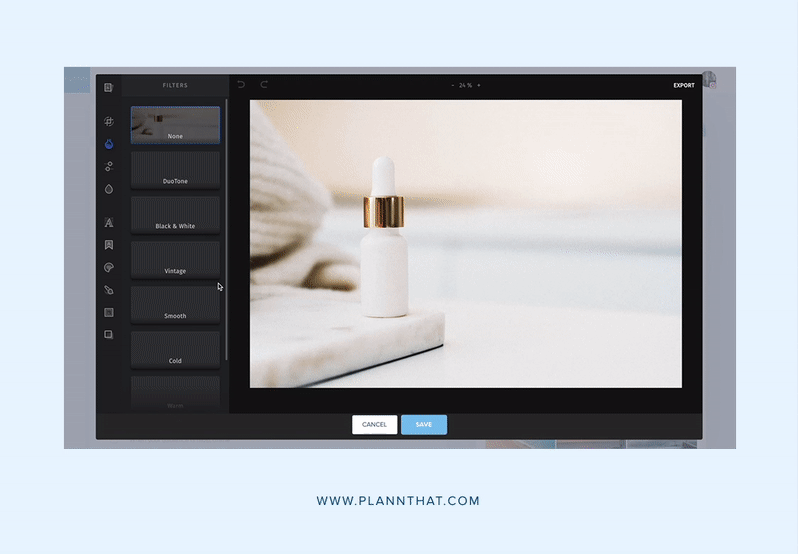 Want to create saveable carousels for your own feed? You can use Plann's new text editor tool to layer beautiful text on images or backgrounds with just the click of a button!
3. Minimal edits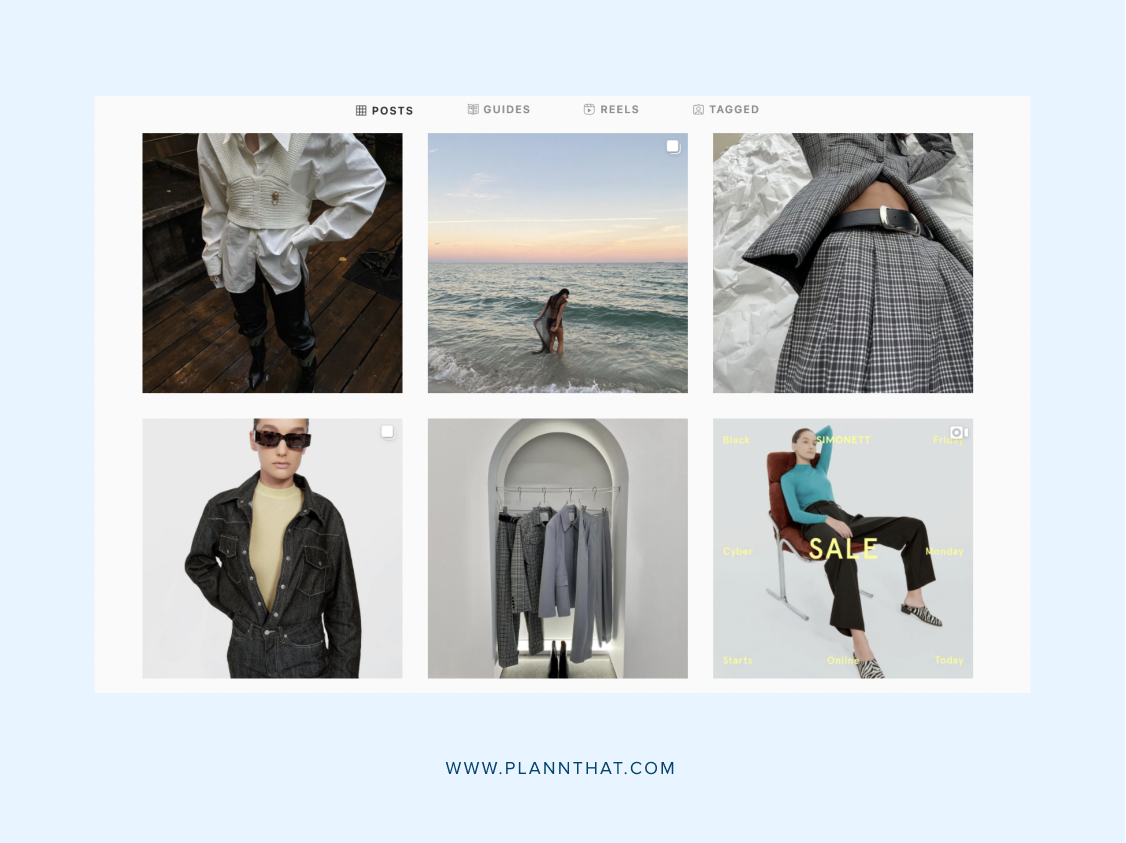 Less will be more in 2023! With more and more social media users craving authenticity, we're predicting a shift away from heavily edited feeds. We're likely to see the minimal edit that was popular a few years ago make a comeback. 
Don't get us wrong, consistent feeds will still be in. But, it's more about making small editing tweaks like exposure and contrast to get that particular photo looking its best — rather than just using a present to make every image look the same.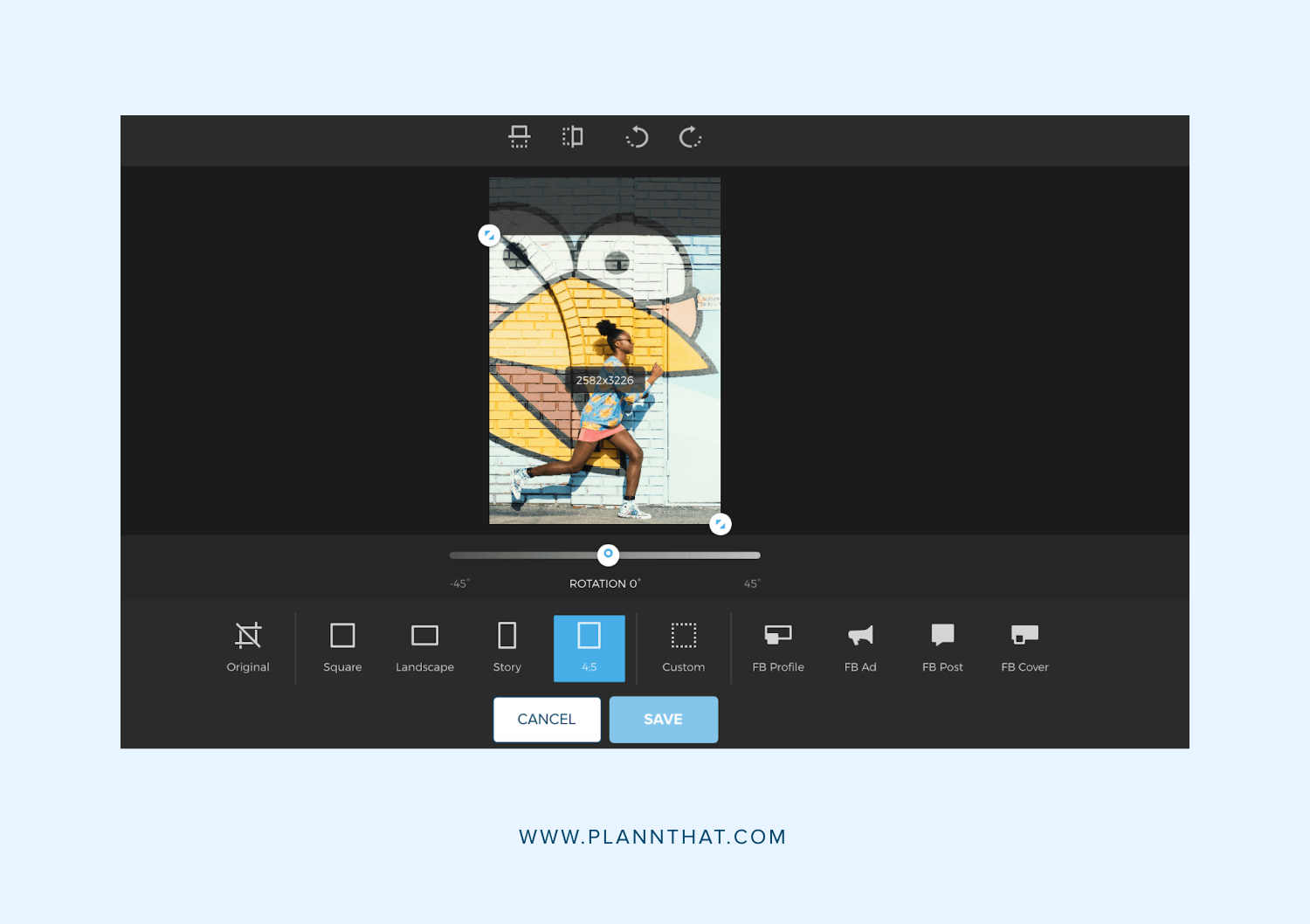 Want to get all of your pics looking on-point with just a few simple adjustments?  You can access our suite of simple editing tools right inside Plann!
4. Hand-drawn elements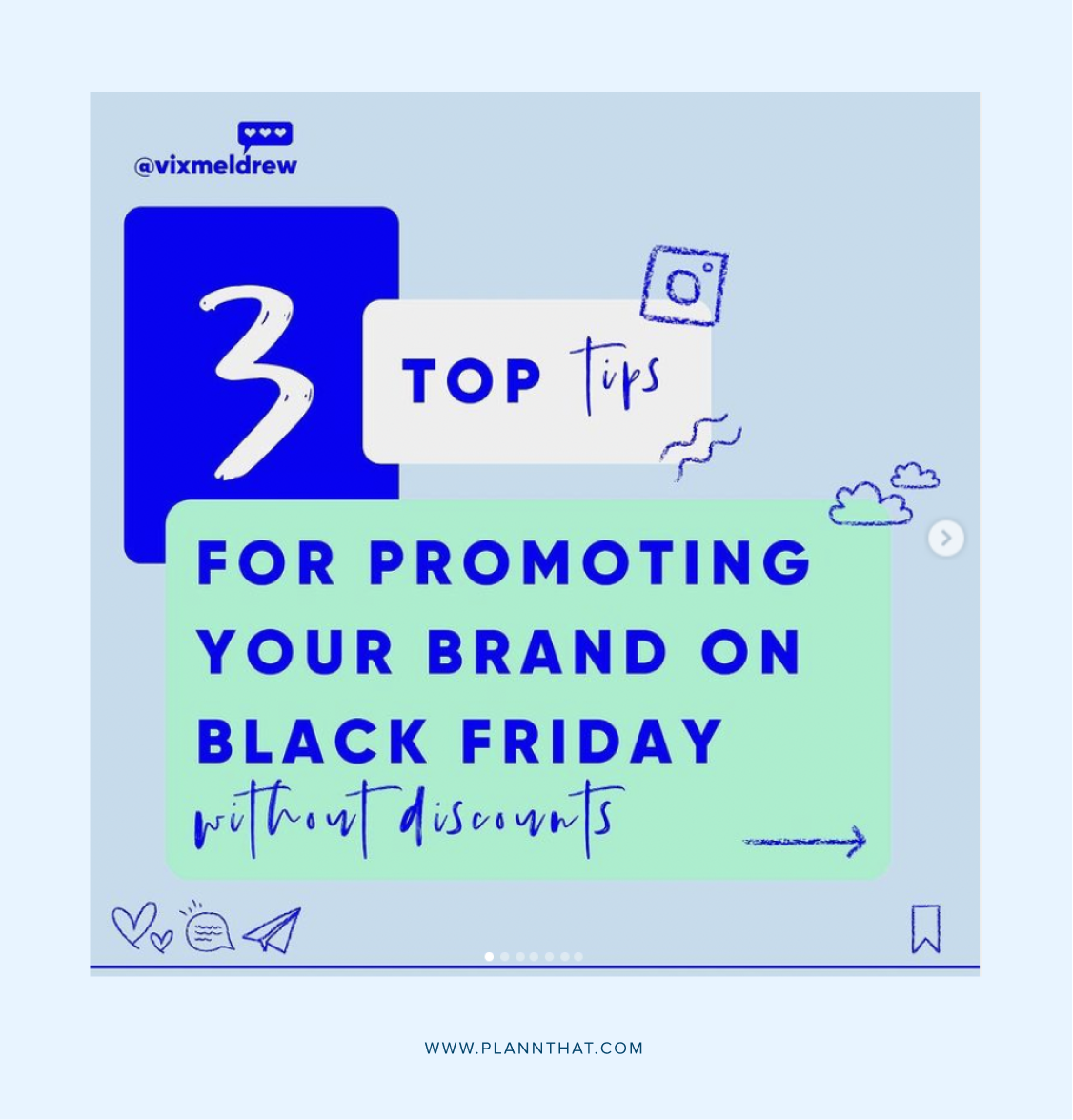 From text and icons to lines and shapes, hand-drawn elements a great way to add extra visual interest to social posts. And with brands looking for creative new ways to stand out, we're likely to see this trend explode in 2023. 
Whether it's in social media stories, carousels or layered onto videos, these cute visual elements can be used anywhere you show up online. And the good news is, you don't have to be artistic or have the steady hand of a surgeon to use them! 
Canva has an extensive array of templates and visual elements you can use to get the look. And, you don't even have to leave Plann to create them! Thanks to our integration with Canva, you can design and schedule your works of art in some simple place.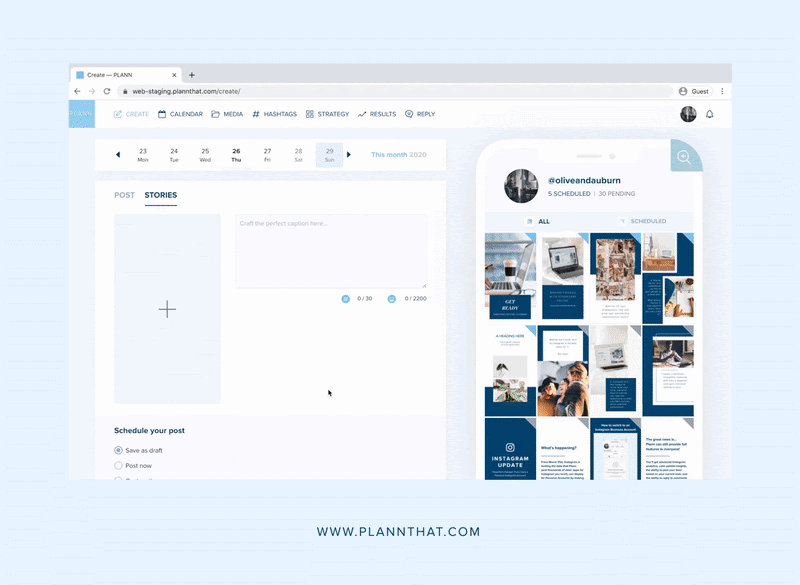 5. Checklist posts

2023 is all about finding creative new ways to share information with your audience. The checklist-style post is the perfect way to do just that. 
The concept is simple: choose a topic you want to educate your audience on. Then, provide them with a checklist — whether it's steps to follow, or more of a 'toolkit' style post. The result is another super shareable piece of content they can't resist sharing for later!
Again, you can use Canva's simple design templates within Plann to whip up this style of post within minutes!
6. Cinematic videos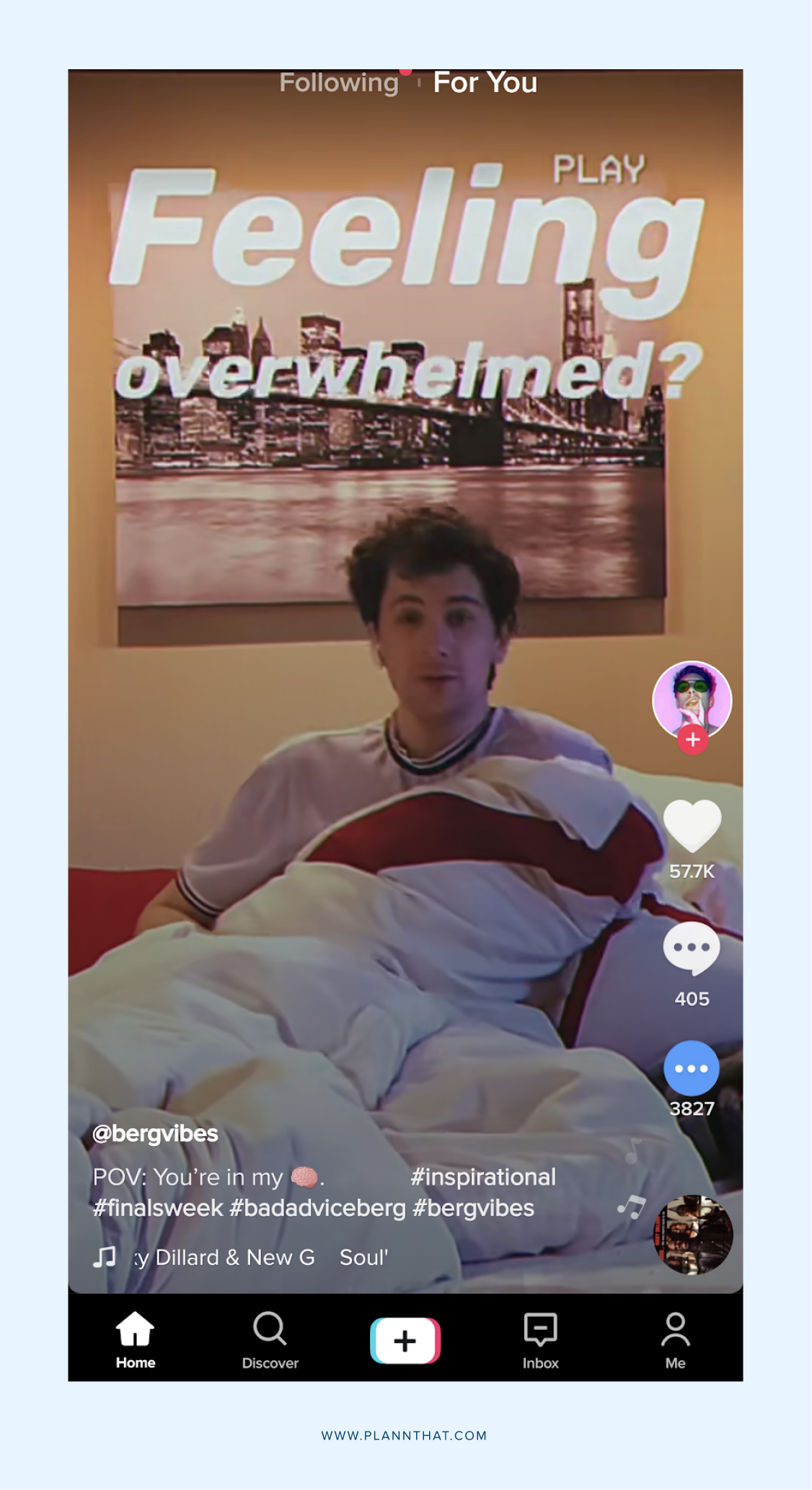 There's no doubt that short-form video content is where it's at right now. And with Reels predicted to be neck in neck with TikTok within the next year, it's anybody's game!
But with so many creators and brands flocking to create video content, there's an increased urgency to step up the quality. That's why in 2023, we're likely to see more cinematic edits replacing some of the 'pointing at words' videos that have been popular. Think, retro-style vignettes, cinematic transition and text overlays. Move over, Martin Scorcese!
Not sure where to start when it comes to creating videos? Check out our guide to making Reels work for your brand, or our content ideas that don't involve pointing into the air
7. 'Note' style posts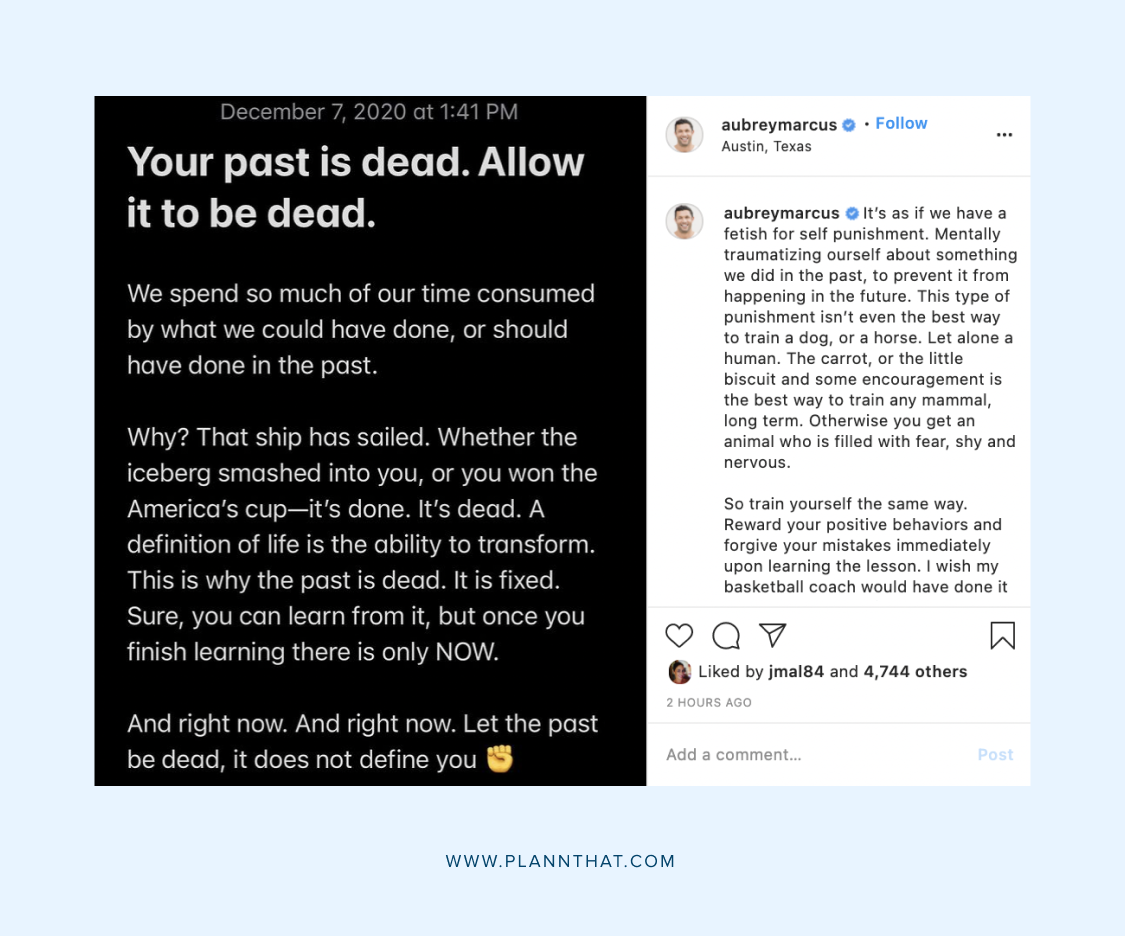 Celebrities on Twitter have long favored the 'notes' format sharing announcements. Now, this content type moved to Instagram and hit the mainstream.
Creators are using the notes app on their phone to quickly create impromptu carousel-style posts. These have a raw, real appeal that stand out against the sea of perfectly curated posts. Be sure to get on the bandwagon before everyone else starts doing it!
8. The 'to-do list' story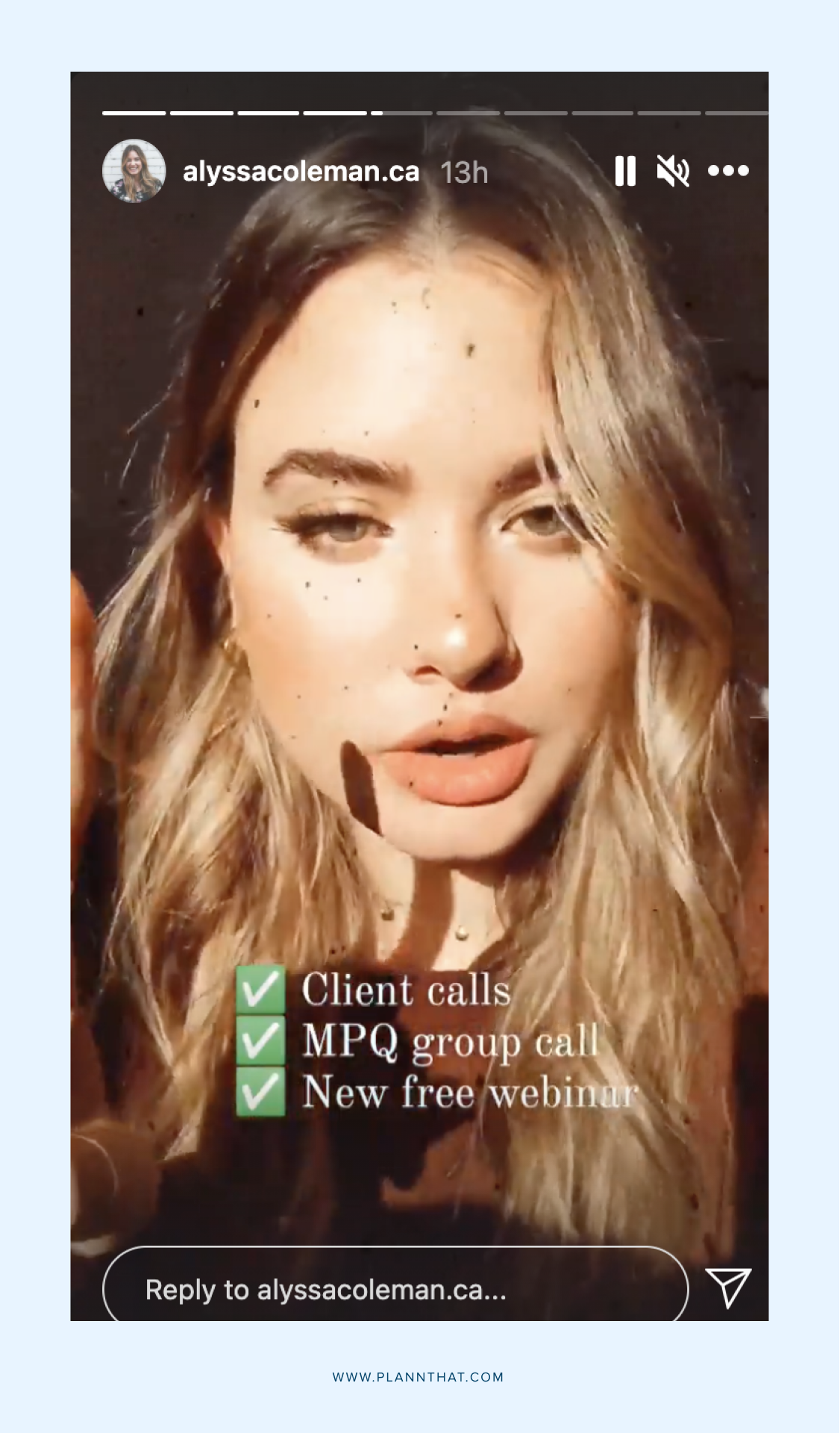 Looking for an easy way to connect with your audience, build credibility, and share BTS content, all at the same time? You can't go past the 'to-do list' style story! This content type has been all the rage with solopreneurs, coaches and creators. 
At the start of the day, they layer a text style to-do list over an image or video in their Instagram stories. Then, as they go about their day, they share their updates and tick off the boxes from their list. It's such a simple yet effective way to give your followers an inside glimpse of your life and help them get to know you.
9. Animated memes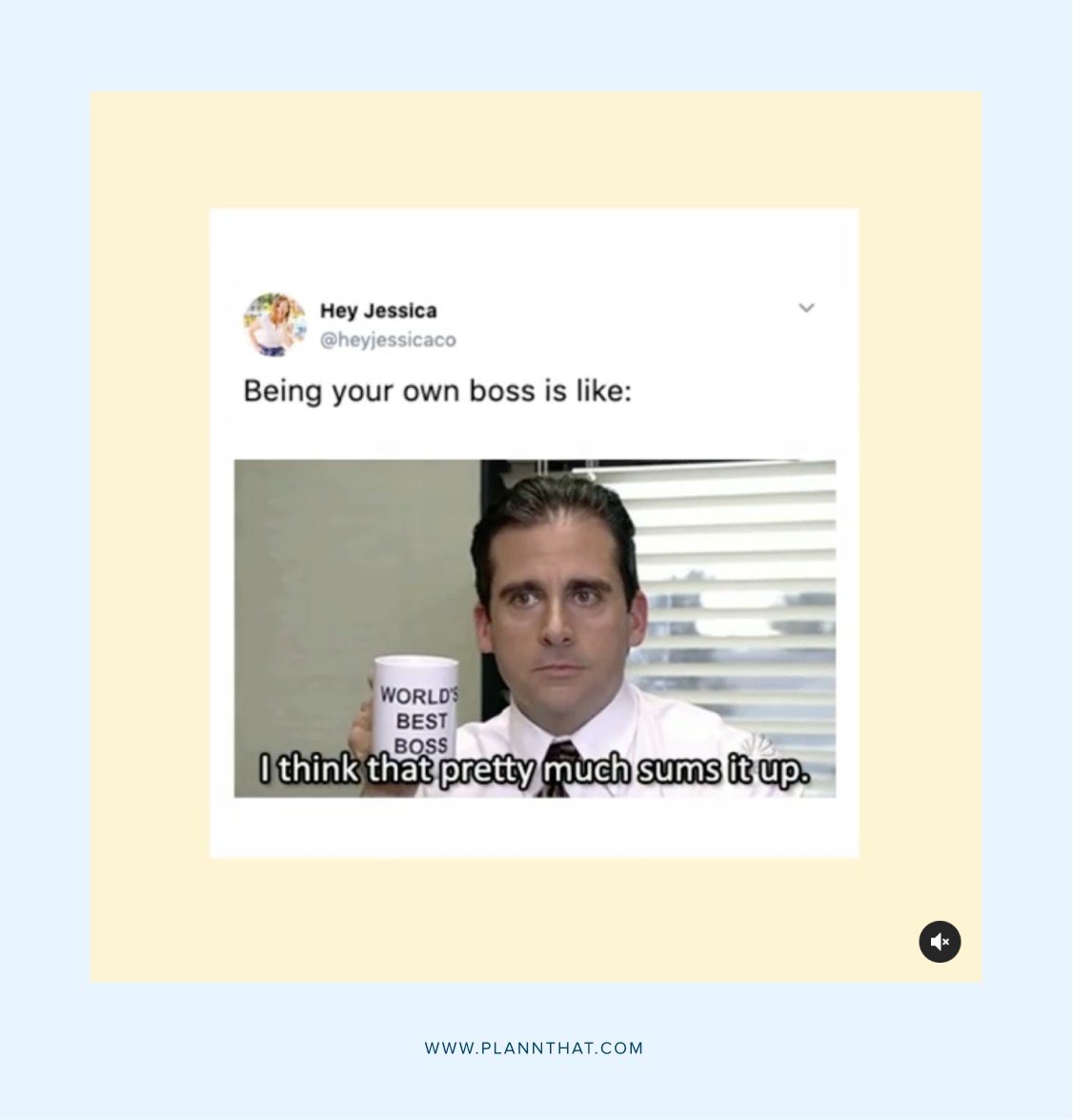 Let's be real — memes aren't going anywhere, anytime soon. They'll never not be our favorite way to entertain ourselves online (and tag our friends a million times per day!) 
But, we're likely to see memes as we know them to evolve in 2023. Rather than just stationary images, video footage is now being embedded inside a frame as a gif — with a text caption to accompany it. This creates a dynamic post that's likely to stand out in the feed — plus, video content always performs better!
No idea how to extract a video into a social post? Stay tuned for our simple guide coming next week!
10. Instagram guides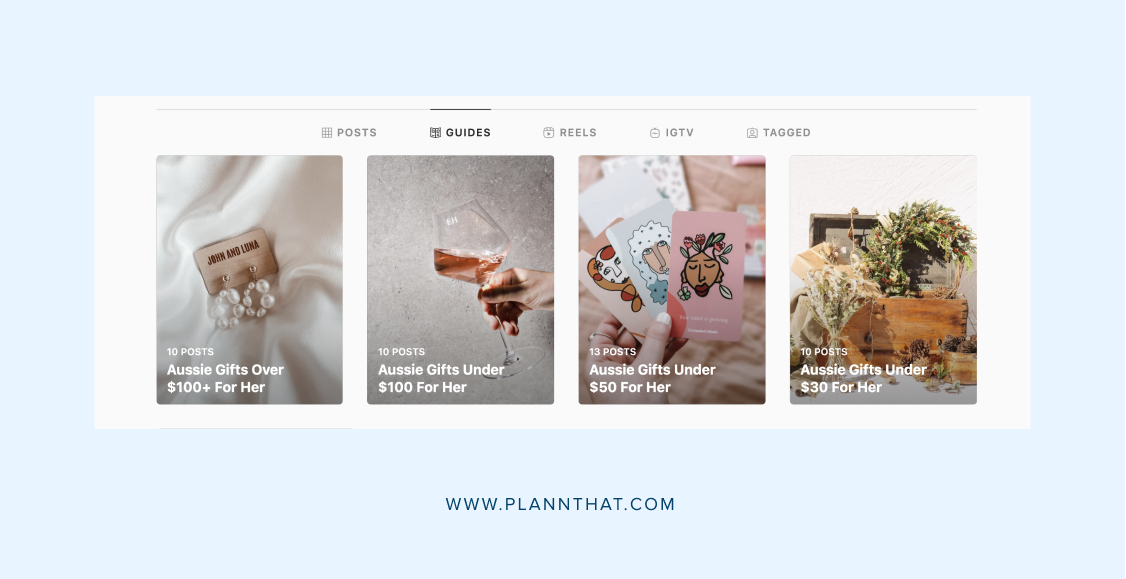 Guides were only recently rolled out to the general public on Instagram, but they already show a lot of potential. From educational, blog-style content to gift guides, there's a range of different assets you can create using that tool. In 2023, we're likely to see more bloggers, brands and influencers alike embracing this feature to repackage old content in an interesting format.
Updated: Our quarter two predictions
We're already one quarter into 2023, which is pretty much equivalent to a decade in social media land! There have already been so many new updates and features that are changing the way we use social media. Read on for three of our top social media predictions for quarter two and beyond.
1. It's all about the remix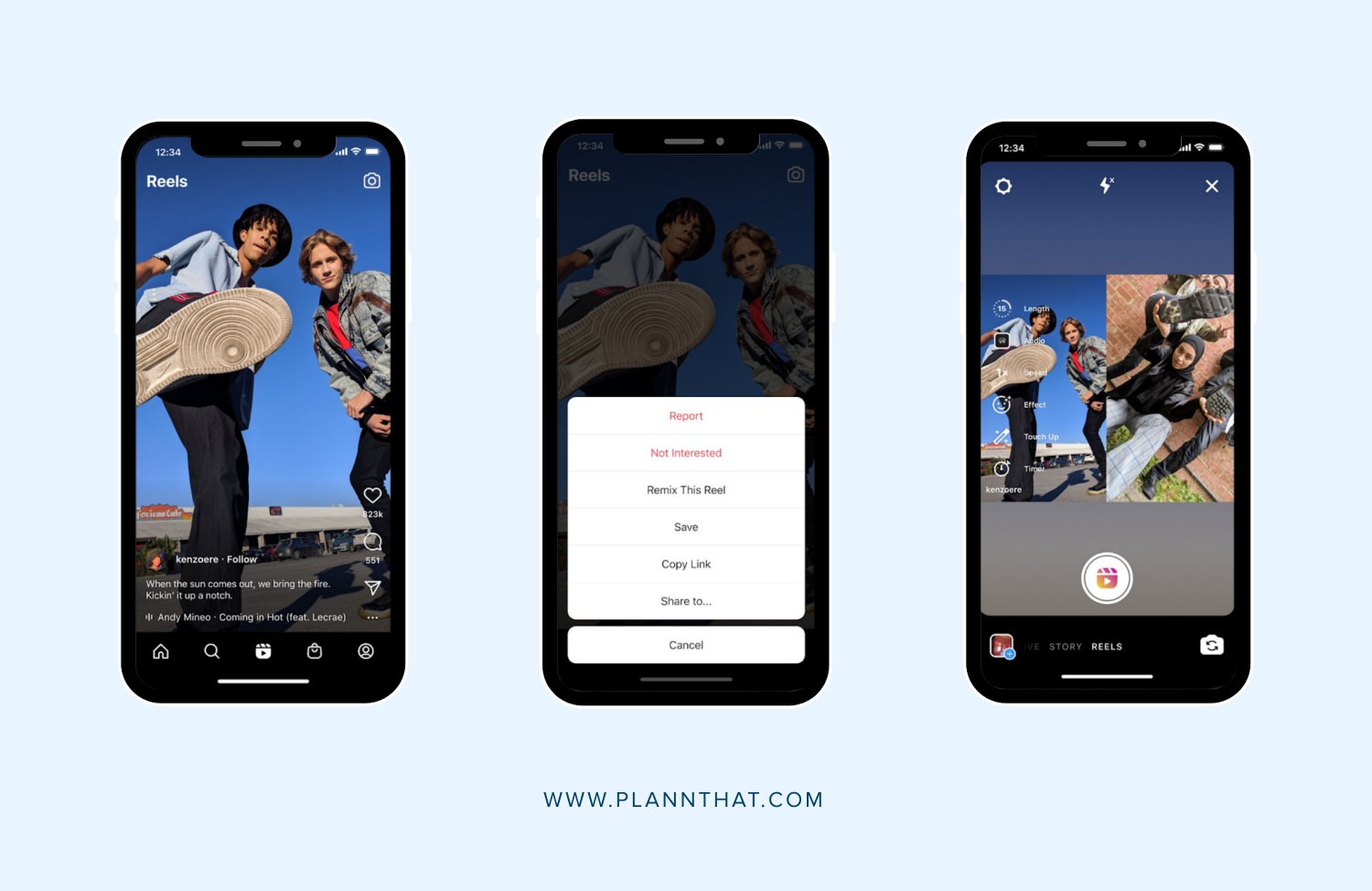 By now, you're probably aware that Reels are super important on Instagram right now — they're rewarding users who use this feature, big time. But at the same time, it can be kinda hard to think fresh Reels content ideas that aren't just pointing at the air!  But thankfully, it's now easier than ever to harness the power of Reels without having to spend hours on content creation.
The secret? Collaboration! To keep up with TikTok's 'Duets', Instagram recently launched 'Remixes', which allows you to easily record a response video to other people's Reels. You can use this to film a reaction video, or even to put your own spin on the trend. This is also a great way to increase engagement on some of your older Reels, as you can turn on remixes to allow others to respond to it.
2. Live audio will be everywhere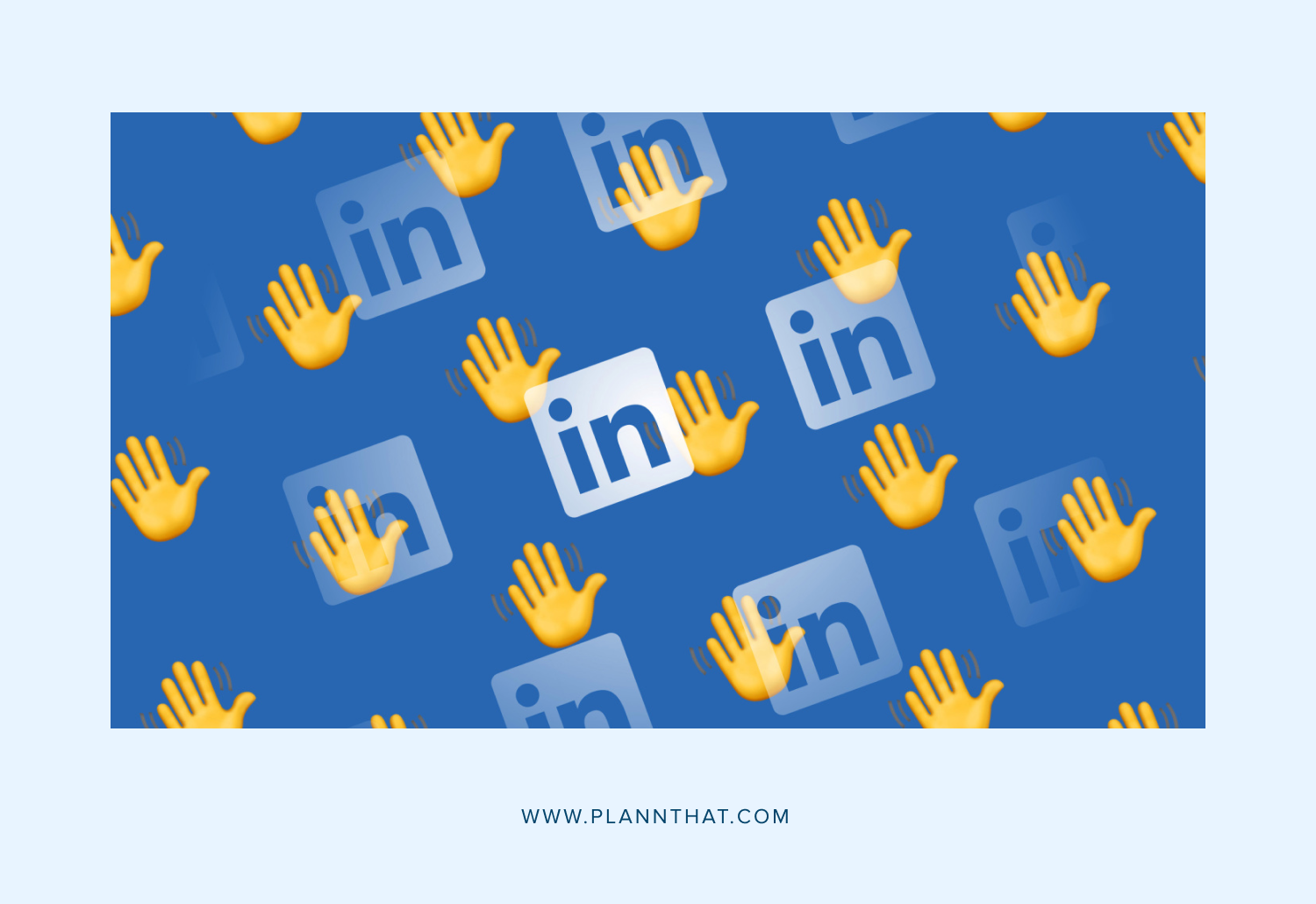 It's no secret that Clubhouse has been the breakout star of the social media of the 2023 world. But, let's be real — it's kind of exclusive, with the app still requiring an invite to join.
But, it looks like live audio is about to hit the mainstream, with not one, not two, but three of the biggest platforms jumping on the trend. First, Twitter launched their answer to Clubhouse, Spaces. Now, it's been announced that both LinkedIn and Spotify are working on their own audio chat features that will allow users to chat and stream audio in real-time. With Clubhouse also rolling out monetization options, it looks like live audio is shaping up one of the best ways to connect with your audience — and get paid for it.
3. Instagram story games are making a comeback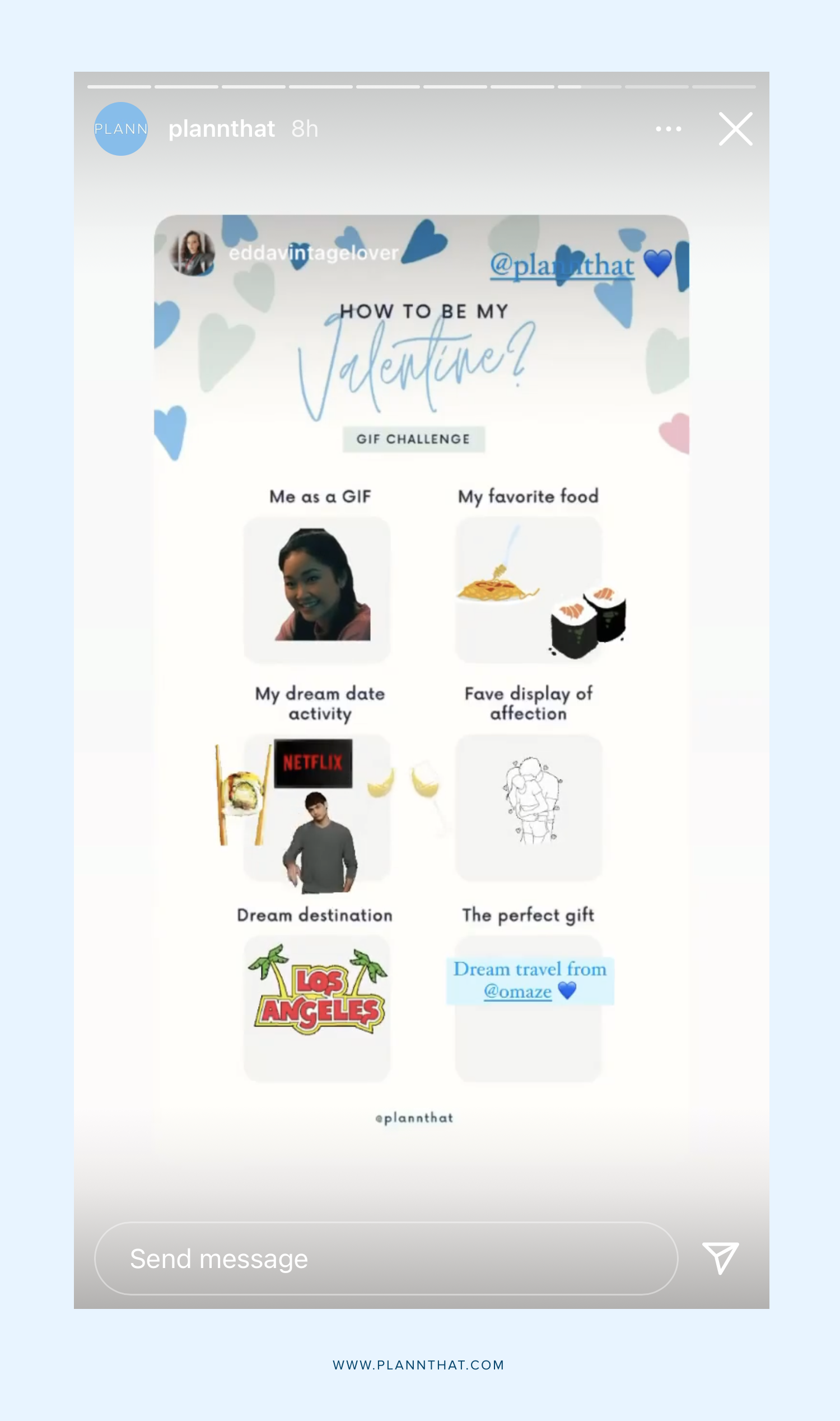 Games have been a thing on Instagram stories for a while now — who could forget when the 'this or that' trend was everywhere a few years ago? But, we've noticed that this stories strategy seems to be making a comeback as users seek new ways to boost their engagement and connect with their audience. Plus, Google searches for Instagram game ideas have skyrocketed in recent months. Not sure how to make this trend work for you without feeling cheesy? Check out these 8 fun Instagram game ideas to boost your engagement.
The world of social media is unpredictable, and you don't want to miss a thing! We cover the latest social media updates every fortnight, so make sure to get on our list so you can stay in the know.