Here at Plann, we firmly believe you don't have to have a following of millions to make a major impact on social media. You can still do BIG things with a smaller account. In fact, it's often these small-yet-mighty accounts that have the most engaged followings — because they are able to connect with them on a more intimate level, rather than just seeing them as a number.
Communications strategist and Plann user Rebecca Filiiault aka. @rebeccasays is a true testament to this. As a strategy guru, she provides high-touch consulting to six and seven-figure business owners, and helps them scale with ease.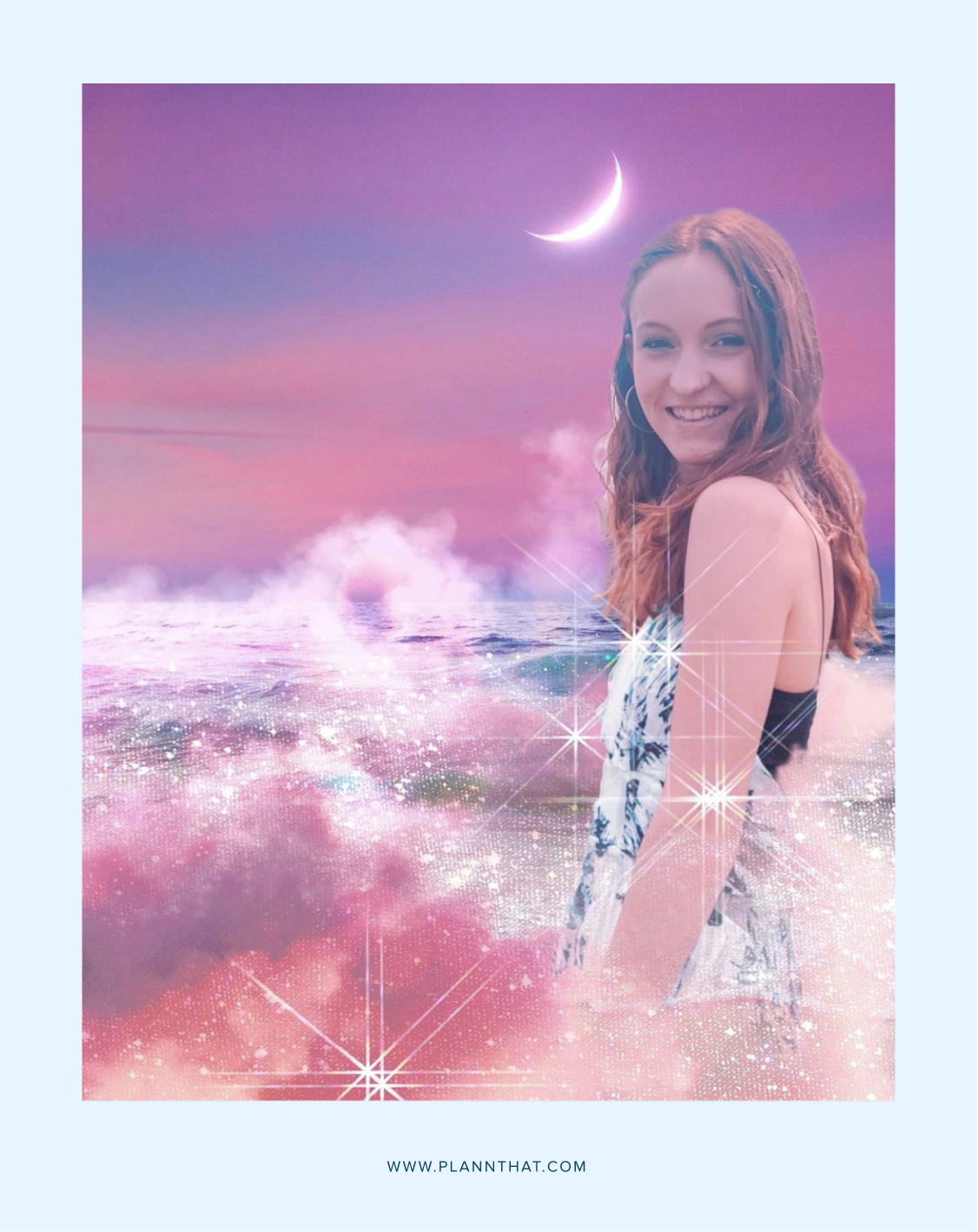 Despite only starting her account in September 2020, Bec has used Instagram and Plann to skyrocket her business. By harnessing the power of analytics, she's managed to hit a massive 40% engagement rate by intentionally creating value-packed content her audience loves.
From her actionable content strategy tips to her wanderlust-inspiring digital art, Bec's account is a dream to follow. Here, we chat to Bec about how Instagram and Plann help her create magic on social media.
The Account Purpose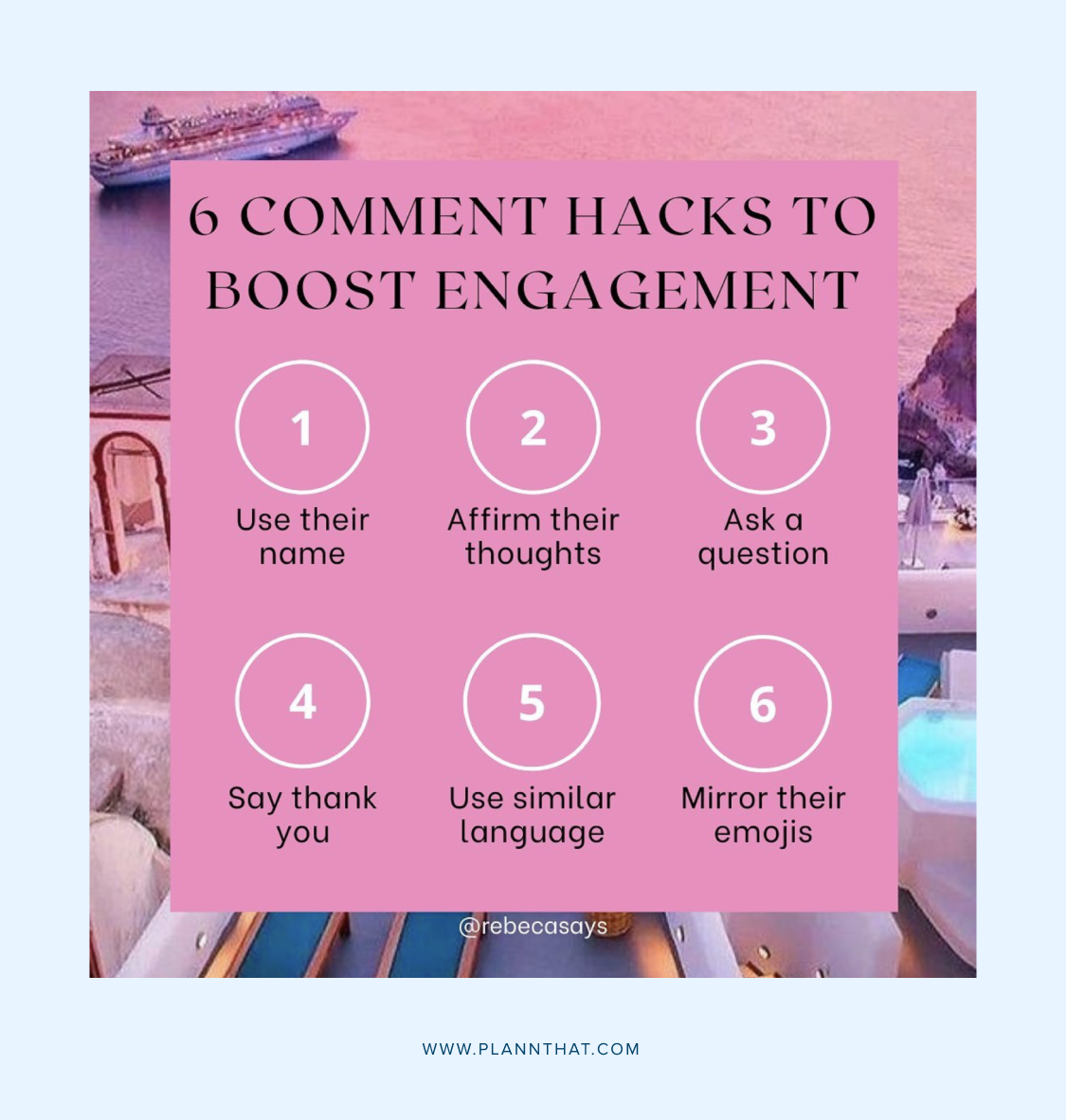 "[While] I really didn't have any set goals, I knew I wanted to start a business. It took me a while to really get clear on what I wanted to do, but now my main goal and intention is to connect with amazing women and really get my message out there. I truly believe that at the core of any successful business (and person) is the network of support they have around them, and Instagram has proven time and time again to be a great resource for that."
The Results
"My engagement rate is consistently 30-40%, with peaks reaching as high as 43% in the past two months of me having this account. Not only that, but even as my follower count has tripled, those stats stay the same!
I credit Plann for keeping me on track with knowing what's doing well and helping me see the bigger picture. To me, connection is the most important factor of building a successful business, especially online where we have these amazing opportunities to reach new people on a daily basis.
So because of that, I always focus on making sure to connect with the person behind the account, not just the account itself. When I do that, I notice I have people in my corner invested in my success, and that's where my engagement rate comes from! It's all organic, and it's meaningful and it's not just people "engaging to engage", and that's huge."

Favorite thing about Instagram?
"How easy it is to connect with other people you wouldn't normally be able to meet. I've met some of my best and closest friends on IG, and we've never even met in person! But with the ability to meet those people, my business has grown so much in the past two months because of those connections.
With every new connection I make, three more come from that, and from those, I get at least one new opportunity to collaborate or network with someone amazing. I'm surrounded by some amazing women because of that!"
Life before Plann…
"Was CONFUSING! Honestly, the way Instagram presents insights is a bit confusing to me and not quite as user friendly as I would like it to be. I love Plann because it's super easy to find and see the info you need and also to map out your strategy, change it around, track progress, and therefore be a better online entrepreneur! I try my best to live by the motto "work smarter, not harder" and Plann is one of my go-to apps to help me see that through"
Life after Plann
"I don't have to worry about trying to figure out my next move. With Plann, I just look at the insights, see what's doing well (and what's not), and adjust right there in the app. I like that it's all in one place, so I don't have to go back and forth between multiple platforms to plan my content.
Plann helps me keep my peace of mind. I don't need to worry, I know that when I log in, everything is there waiting for me, ready to go!"
Favorite Plann feature?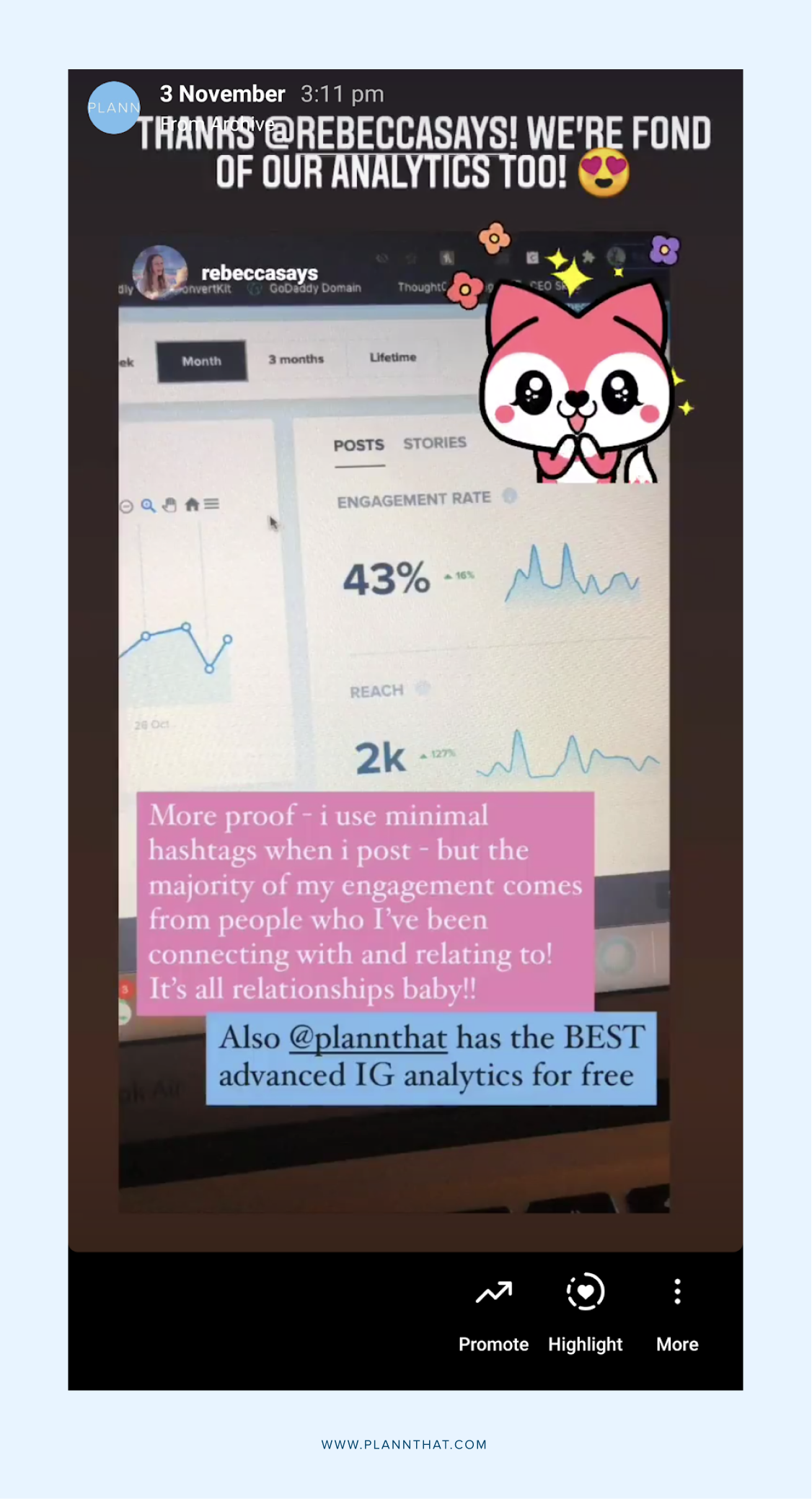 "I LOVE the advanced insights. And I like that Plann tracks best AND worst performing content, colors, and hashtags as well. Again, everything's in one place. I also like that I can not only plan what photos and captions I'm posting, but also map out the strategy behind them!"
Top tips for a beautiful and strategic Instagram?

"Make it a true reflection of YOU! And if you have a hard time like I did, then hire someone to help you get out of your head. You need to know who you are at your core first, and what you have to offer. We are all so unique, and our brands should express that!"
What's next?
"I'm currently opening my books up for 1:1 consulting clients!  I provide high-touch consulting for boss babe CEOs so they can scale with ease and also spend more time living the life they've worked so hard to create for themselves. We all deserve to have people who are invested in our success supporting us through the journey.
I have lots of other big plans up my sleeve, including a VIP email list where people will receive my trade secrets re: engagement, copywriting, PR/marketing, etc just by being on the list (it's free — like an upgraded version of my Instagram!) and some other magic in the works!"
Be sure to follow Rebecca @rebeccasays for more social media and content strategy tips!