Food. It's the one thing that connects people across different ages, cultures and walks of life. Whether it's cooking together or enjoying a meal at a restaurant, it just brings people together. Because at the end of the day, who doesn't love food!?
So, when we come across Plann'rs who have dedicated their lives to cooking, shooting and writing about food, we just can't help but fall in love with them. These talented folks get our tastebuds tingling, our mouths watering and our fingers spamming the 'like' button. And let's be honest, they sometimes also even tempt us to lick our phone screens so we can taste their tantalising dishes, too (no? Just us?)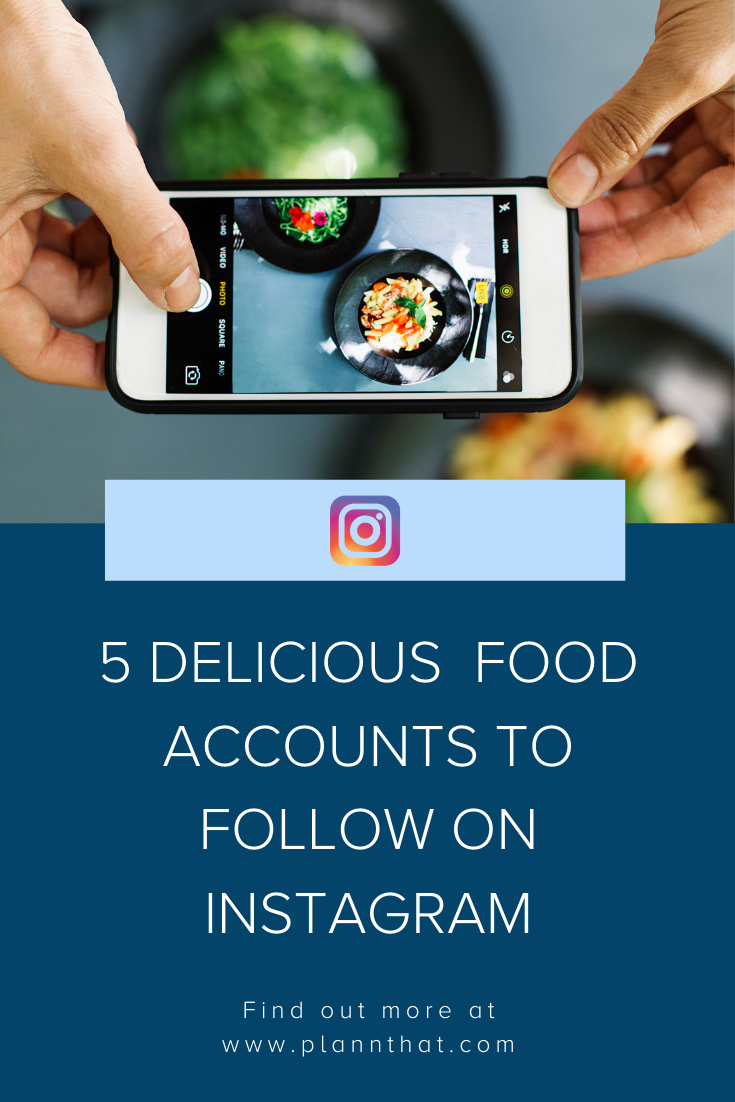 In need of some more food inspo (cough, envy) to fill your feed with? Or, maybe you're a food business too and need some guidance on how to market your brand.
Well, you're in luck, because we've rounded up 5 of the most deliciously talented Plann'rs out there. And, because we're always up for a little sticky beak (mmm… sticky date pudding), we've asked them to share their favorite Plann features and foodie treats!
Bon appetit!
1. Elsa of Blooming Butter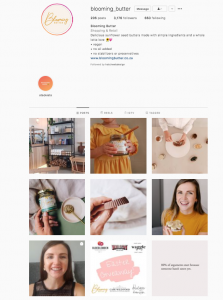 Let's be real… everything is better with butter — whether it's a warm crumpet, hearty curry steamed veggies. That said, it's not exactly the best thing for your health. But, this Plann'r is giving this fridge staple a more health-concious makeover with her range of delicious sunflower seed butters made with simple ingredients. They're vegan, with no oil added and zero nasties like stabilizers or preservatives. Yep, this is one butter you can eat by the spoonful and not feel an ounce of guilt! But, if you prefer to enjoy your butter in a more 'dignified' way, their account is a great resource for recipe and snack ideas.
Fave Plann features: "I love that Plann tells me the best time to post for each day of the week"
Fave treat: "Tea!"
Follow @blooming_butter
2. Brooke of The Salted Sweets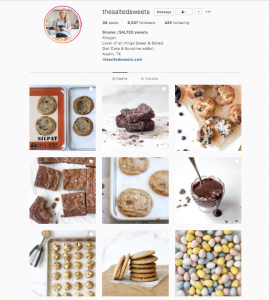 Feel like you can never choose between sweet and salty? You'll love this account, which celebrates the best of both worlds! Brooke is a self-taught baker who loves sharing her love language of sweet and simple baked goods with her followers. Her decadent baked treats look so good that we can almost smell them wafting through our phone screens!
Fave Plann features: "Love the content calendars. I feel like I always have a million things going on in my brain and I appreciate being able to see your ideas mapped out"
Fave treat: "I can't live without Diet Coke and cottage cheese. That is my afternoon snack pretty much every single day! And cookies. Can't live without those either"
Follow @thesaltedsweets
3. Eating Empowered Mercedes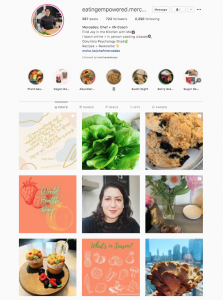 Everyone loves food but…. cooking nutritious meals? Not always quite so much! But, chef and integrative nutrition coach Mercedes is helping people find joy in the kitchen again. From her bright, plant-based recipes to her cooking tutorials, her Instagram always makes eating healthy feel so much more fun and achievable.
Fave Plann features: "I love being able to see the grid and adding captions. I used to use Notes, but love being able to plan and just cut and paste from Plann!"
Fave treat: "I can't live without mangoes . I love them! One of my favorite childhood memories, was a mango eating contest with my grandfather. I love using them in sweet and savory dishes."
Follow @eatingempowered.mercedes
4. Ottimo Gelato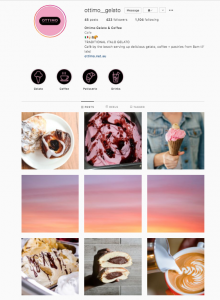 I scream, you scream, we all scream, for ice cream. Yep, this account has us screaming in delight. They're bringing a slice (or should we say, scoop!) of authentic Italy to Australia's sunny Gold Coast with their traditional gelato. One of our favorite things about this account is how they use food to tell a story. Oh, and have we mentioned their beautiful coffee art and delicious pastries? Obsessed!
Fave Plann feature: "I love the repost feature! Makes sharing from Insta to FB a breeze!"
Fave foods: "I can't live without Gelato and coffee"
Follow @ottimo_gelato
5. Danielle of Sweetcheeks Cookies & Cakes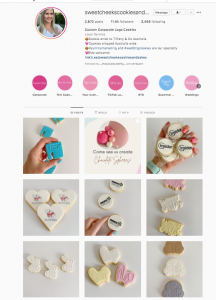 There's no sweeter way to get a message across than with dessert — and that's the concept that is really at the heart of this account! Danielle makes adorable baked treats from all occasions, from corporate events and branding to weddings and baby showers. Plus, she's an official cookie artist to Tiffany & Co — is there any cooler job title than that!? They inspire us to not only get our bake on, but also to get creative about marketing brands.
Fave features: "I love it all! I've been using Plann since the very beginning beta testing days and I absolutely love every new feature that comes out. But, the latest feature I'm so excited by and that's auto posting. Not only can I set and forget the actual post, but I can also put my hashtags in the first comment and those will be auto posted as well, which is the reason that I felt comfortable to start using the auto post feature!"
Fave treat: "My husband is Polish and makes homemade Polish vodka, called Nalewka (pronounced Na-LEV-ka). He makes it with berries and it's so delicious. As for food I guess a really good roast with veggies lots of gravy and apple crumble with vanilla ice cream for dessert. Gosh you're making me hungry!"
Follow @sweetcheekscookiesandcakes
Ready to create an Instagram feed that's a feast for the eyes?
Log into Plann or start your free trial to start creating and scheduling your dream feed!