It's the golden question, how do you make sales on Instagram? Or better yet, how do you grow a successful and sustainable business on Instagram easily.
You know, without having to spend hours coming up with content ideas and driving yourself crazy trying to think up thirty unique hashtags that might just get your brand noticed.
Well, now is the time to stop stressing because making sales on Instagram doesn't have to be a big ol' pain in the butt.
Instead, you can grow your Instagram account in as little as 20 minutes day if you have the tools that take all the guesswork out of the equation.
That's where Plann comes in – a complete Instagram Marketing suite for brands and influencers who are ready to take Instagram by storm.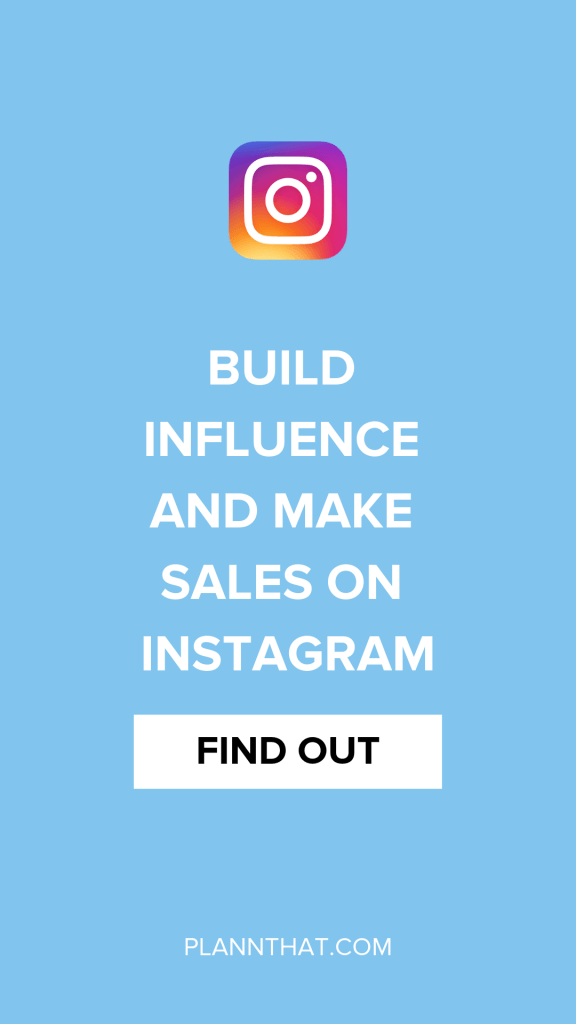 How to Build Influence on Instagram
Just about everyone wants to be an Influencer these days. And why wouldn't you – there's 'free' clothes, makeup, brand trips and the ability to make money from taking photos and sharing them to social media.
Whether you're a nano, micro, macro or mega influencer, Plann can help you to build influence and become a master of your personal brand.
Inside the Plann marketing suite you'll have access to the features that will make styling an Instagram grid, scheduling Stories content and analysing your engagement rate as easy as pie.
Having real-time access to unique Instagram analytics like your best performing colors and best hashtag sets will also mean that when you are creating sponsored Instagram content you'll know exactly what to do to get results for the brands you partner with.
How to Make Sales on Instagram
Making sales on Instagram becomes a breeze with Plann!
Whether you're a solopreneur, small business owner or service provider, having this Instagram Marketing suite under your belt will feel like having a marketing assistant guiding you every step of the way.
And if you happen to be a marketer or agency owner? Plann has a tonne of awesome features that'll make reporting the results you achieve for your clients effortless.
Plann – Your Complete Instagram Marketing Suite
Instagram now has over 1 billion users across the world, and over 400 million daily active users of Instagram Stories alone.
To top off these hot stats? On average, 60 million photos are uploaded to Instagram per day.
That means there is a heck of a lot of competition on Instagram and you've really got to have content and a strong strategy behind you if you want to make sales and build influence.
With Plann, you'll have access to the features that really make a difference.
You can also design your content strategies for grid and stories content all in the same marketing suite.
Oh, and did I mention that you'll be able to respond to comments on your Instagram posts from the comfort of your computer with Plann desktop? Flipp'n phenomenal!