It's an open secret that a lot of us folks turn into swooning romantics when it comes to anything wedding-related. And it's not just women — we've seen our fair share of men who'll happily sit through proposal videos on YouTube, wiping an occasional tear, even! So maybe we should all come out of the closet and admit that there's something so life-affirming about scrolling through creative wedding photos.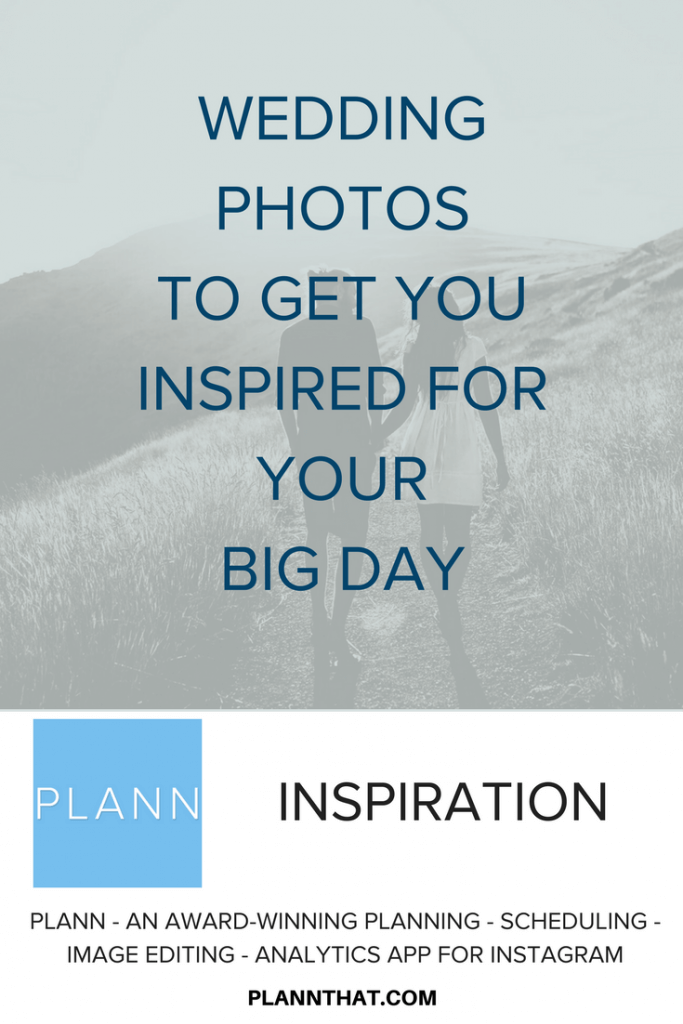 Curious to see why I find wedding shots so fascinating? Belly up to the bar and pour yourself a glass of pink champagne. Queue up your favorite cheesy ballad playlist, and get ready for some seriously pretty business. Romance in the HOUSE!
1. josevilla
This black and white beauty looks like it was taken right out of a fairy tale. @josevilla manages to capture a moment of happiness and turn it into a memory that will last long after the champagne bubbles have fallen flat.
Definitely one of the best wedding photos we've seen in a long time. It almost makes us want to get married again . . . minus the stress, expense, and the endless sea of thankyou cards!
HERE ARE THE BEST INSTAGRAM PHOTOGRAPHY ACCOUNTS TO FOLLOW RIGHT NOW.
2. Ktmerry
This photo encapsulates an utterly elegant scene, and we just want to walk into it and never leave. Every detail is perfect: the flowers in the background, the vintage hotel entrance, the car, the bride's dress . . . even the pavers look like they were especially designed to make this shot jaw-droppingly gorgeous.
@ktmerry has a pretty impressive wedding photos portfolio . . . take a look and thank us later.
3. tecpetaja
I had to add this shot to my list of wedding photos ideas!
The formally-dressed bride and groom in a natural setting makes a powerful impact, giving the occasion a timeless quality. @tecpetaja underscores the beautiful truth that a wedding can be distilled to the love between the two partners, once you strip away the showy details and decorative trappings.
LEARN HOW TO EDIT YOUR INSTAGRAM PHOTOS: A STEP-BY-STEP GUIDE TO HELP YOU
4. laciehansen
One of the more intimate moments in a wedding, captured in one brilliant image. You know it's good when an amorphous abstraction like love feels like an identifiable and tangible thing.
@laciehansen's Instagram feed is filled with arresting and lovely wedding photos that will absolutely take your breath away. Whether planning your own trip down the aisle or escaping into the fairytale of true love's journey, her pics will have you swooning.
5. Chrisandruth
Something on the exotic side to mark the end our tour: a bride and groom chasing the last rays of sun. Destination weddings bring wedding photos to a whole 'nother level.
Wedding photos goals right here: @chrisandruth
RUNNING OUT OF INSPIRATION? HERE ARE 33 CONTENT IDEAS TO POST ON INSTAGRAM
Takeaway
One important thing all these wedding photos have in common is that they were carefully edited and turned into artistic shots. More than talent, it takes skills and professional tools to create beautiful images.
But you can make it easier with Plann. You can choose from over 60 filters and numerous editing tools.
Edit and schedule your Instagram posts using the Plann app.
Download Plann for iOS and Android today.