How to Find the Best Times to Post to Instagram
Trying desperately to figure out when are the best times to post to Instagram for growth? You're not alone, Joan!
These days we are all fighting for attention on the 'gram, and with over 1 billion users it can be really hard to stand out from the crowd.
One of the biggest factors in how much (or little) engagement you get on an Instagram post is what time in the day you share your content.
There's a lot to cover here, so let's dive right in and find out when is the best time on Instagram!


TIMEZONE TROUBLES
If you run a global business or brand, and have customers and clients aaall over the globe, finding an absolutely *perfect* time to post to Instagram can be a nightmare.
How do you make sure the majority of your followers see your content when all of them are in different timezones?
When is the optimal time to post on Instagram in that scenario?
For example; at Plann, the majority of our Instagram followers are either in the United States OR Australia. Northern and Southern Hemisphere…. Oh joy.
With our tricky situation, we've found that posting at 3 pm AEST (10 pm California) actually skyrockets our engagement!
From our Instagram posting experiments we've found that this time is perfect for us as the piece of content gets attention aaaall afternoon and into the evening, and when we wake up the next day? BOOM! Even more followers, likes, and comments.
We never thought that 3 pm would be a good time for us – this posting time came about when we were playing around with our account.
Here are a few Instagram experiments that we recommend you try to find out what posting time works best for you.
 
MORNING OR EVENING?
Ah, the age-old question.
Dost thou post to Instagram in the morn, or in ye old evening?
Pardon my old-timey phrasing – this is a seriously big topic when it comes to what time you should post to Instagram!
In fact, it's almost controversial.
There's plenty of people on the side of posting eaaaarly in the morning, and others that vouch for the evening and night time like nothing else.
But which one is best?
What we've found is helpful is thinking about what your target market do for work, and figuring out what their daily life might be like!
For example: if you sell kidswear and your target market are Mums with young kids, it is preeetty likely that they'll be up early in the morning and will be available in the early afternoon for a quick Instagram scroll as the baby naps.
On the other hand, if your target market is business owners it's pretty likely that they don't get a chance to relax until the evening. That's when you should post to catch their attention!
PSSST -> This also works with Instagram Stories! Take a peek at this big ol' tip to help you with your Instagram Story game.

WEIRD TIMES
Now, this is a funny story of mine that I knew I *had* to share when writing this blog post.
At one point in my life, I was managing multiple client Instagram accounts at once, and quite a few of my clients had global audiences.
This one in particular? Their best posting time was 10 pm AEST.
Which for me meant that I was posting for them *riiiight* before I went to sleep.
I knew that if I stayed up later or used one of the (then banned) auto-posting tools, I'd be able to test my theory out… but I just couldn't do it.
But, one night… I was out partying.
It was 12:30 am on the dancefloor, and me being me, I thought I'd may as well push 'publish' on a piece of content I had pre-scheduled.
AND GUESS WHAT?!
That post went nuts.
Of course it did.
And, I could never replicate it…. Oh the joy of time zones!
The moral of the story is this – sometimes the weirdest times of day will get you craaazaaaay results on Instagram. So try them out.
But of course, if you're going to test out a crazy time to post be sure to pre-plan your piece of content, caption and hashtags to avoid any awkward posts.
Instagram responsibly peeps!
PSSST -> Knowing your best times to post will definitely help you with choosing when to announce an Instagram Competition!

Best Times to Post to Instagram
Now, I knooow this is what you've been waiting for.
You want *the* be all and end all best times to post.
"Mackayla, when is the best time to post on Instagram on a Wednesday?"
But you know, I can't do that for you…. Every single Instagram account is different.
BUT (and this is a big butt) I can give you a list of some of the most commonly known 'best times to post' so that you can give them all a try throughout the course of a week or two, and find what actually works well for your account.

#YouAreWelcome
✔ 6:00am

✔ 7:00am

✔ 11:30am

✔ 3:00pm

✔ 5:30pm

✔ 7:00pm

✔ 8:00pm

✔ 10:00pm
ENJOY!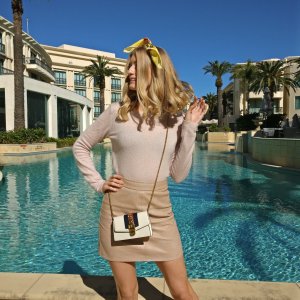 AUTHOR
Mackayla Paul
Working remotely from Brisbane, Australia, Mackayla is part of the Plann Marketing team.
Originally from New Zealand, Mackayla has lived in Sunny Queensland for 10 years now. She has been hosting Instagram Marketing Workshops for Small Businesses in the Fashion and Beauty industry.
Follow @mackaylapaul on Instagram to see more of Mackayla's work!