These are the new features for creating, consuming and monetizing content that need to be on your radar
"Blink and you'll miss it"…
That's how we would describe the ever-changing world of social media.
Just when you've adjusted to the status quo, the tech gods seemingly come out of nowhere and drop a new feature in our laps. You'll be minding your own business scrolling and then all of a sudden you'll think…'Hey, something looks different — I swear that button wasn't there before!' and begin to question your memory and attention to detail.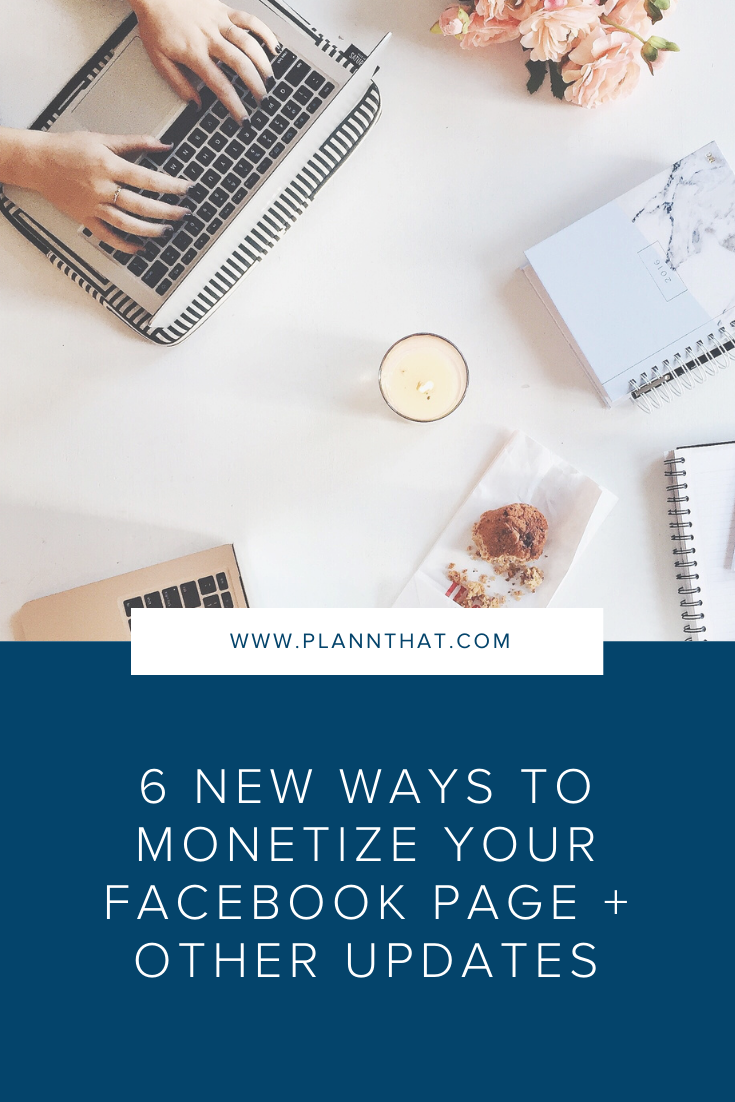 Not that we're complaining, of course! This month alone, our go-to social media platforms have released a bunch of fun new features that will change the way we create, consume and monetize content for the better. They keep us on our toes, and that's why we love 'em!
To help you stay ahead of the game, here are the new social media updates and features that need to be on your radar.
Facebook has rolled out new monetization options
You may remember that a few months ago, Instagram started testing a new way for content creators to monetize through in-stream video ads. Well, now it seems that its parent company Facebook is hot on its heels, quietly rolling out some new monetization options to qualifying pages!
If you have a Facebook page for your business or brand, you may have already spotted a notification about Paid Online Events. This will allow eligible businesses to charge for the events they livestream through the platform and for the first year, keep 100% of the profit.
With the popularity of virtual events exploding throughout COVID-19, this seems to be part of Facebook's strategy to assist small businesses and keep people on the platform. Currently, the maximum you can charge for your event is $99.99.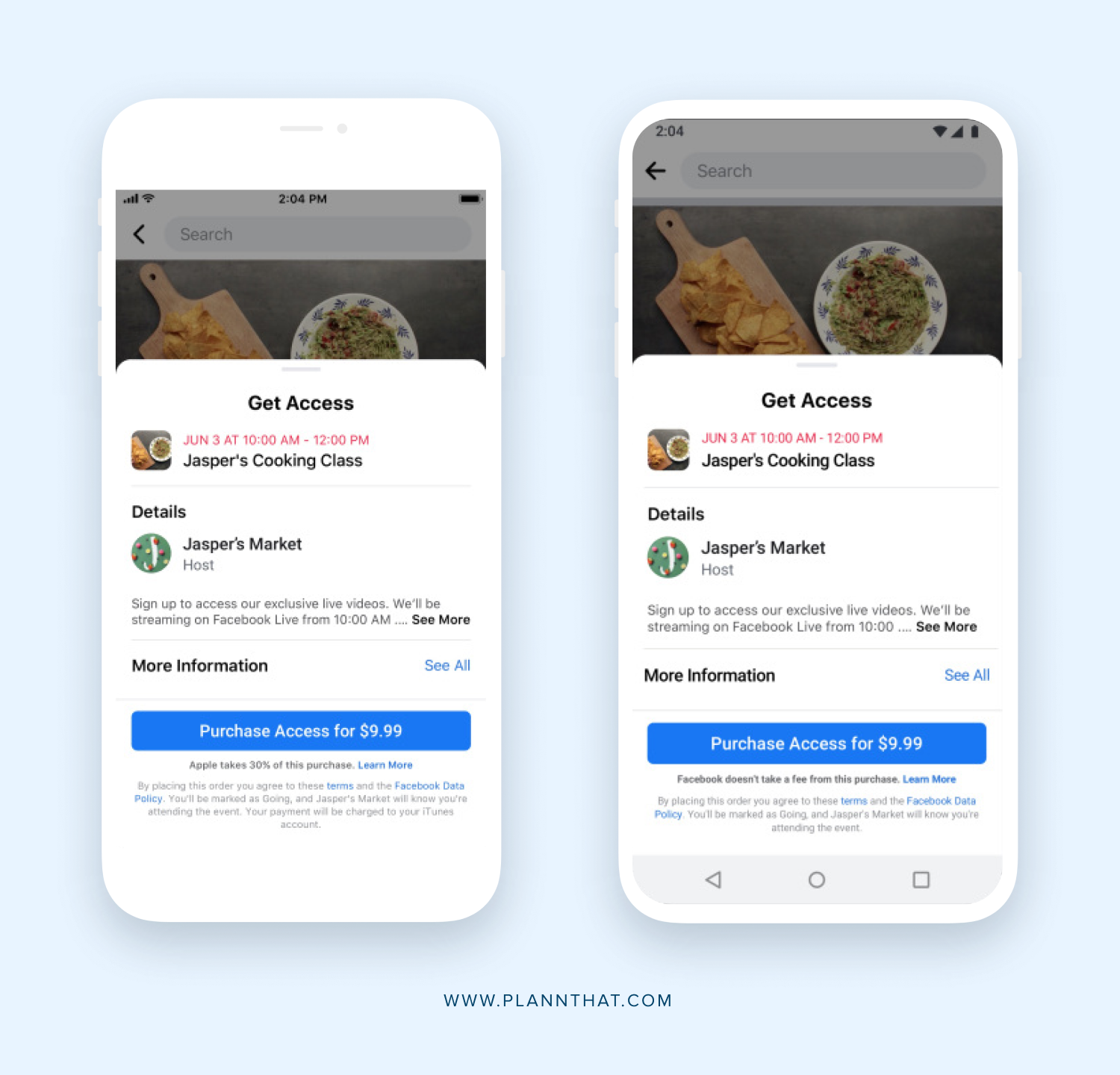 Word is, Facebook is also currently testing Paid Online Events in messenger rooms, to provide a more intimate event experience. For larger accounts, there are also five other monetization streams.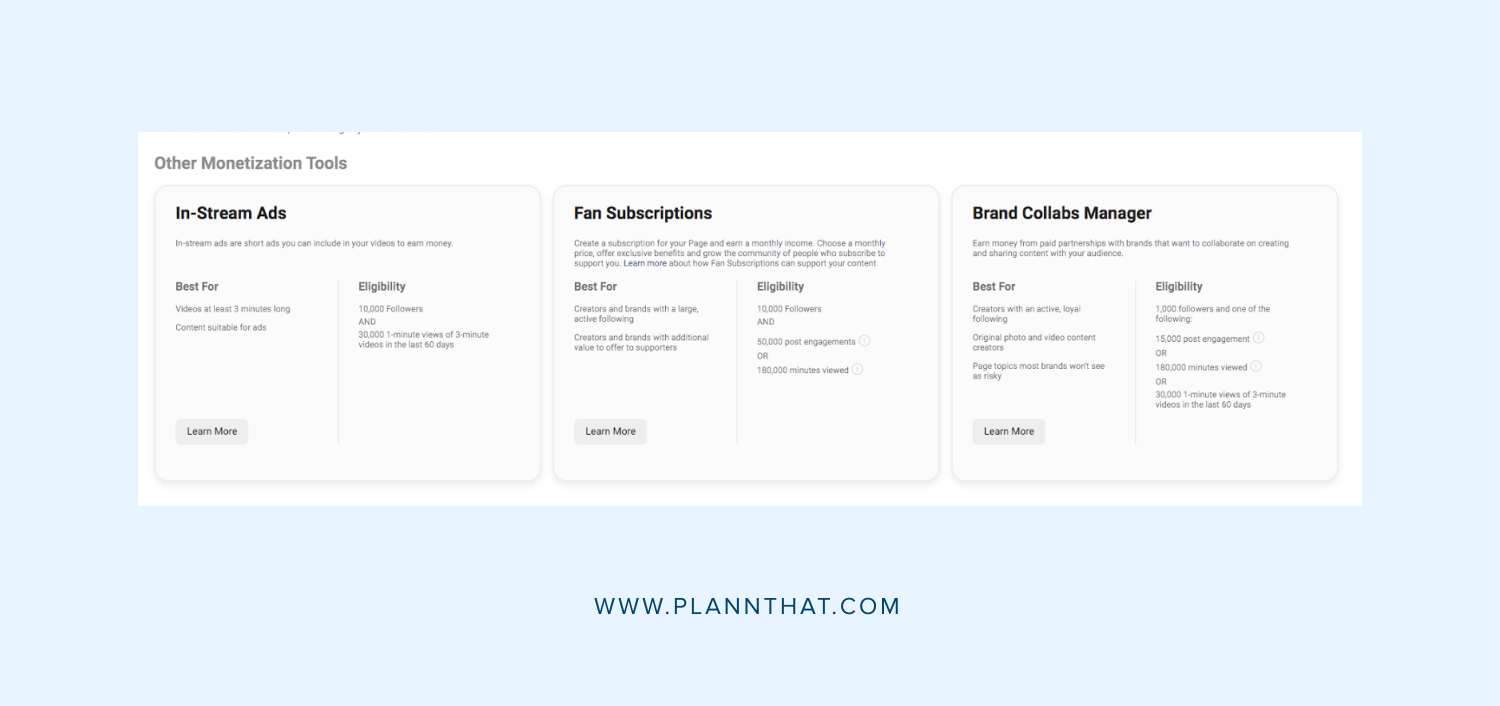 – In-stream ads: Ads that are shown before and after your videos or in natural breaks of content, if you're creating longer-form videos
Eligibility: 30,000 1-minute views of 3-minute videos in the last 60 days
– Fan subscriptions: A recurring, monthly subscription to give your most loyal page fans perks such as exclusive content and discounts.
Eligibility: 10,000 Followers and 50,000 post engagements or 180,000 minutes viewed
– Branded content manager: A tool that connects publishers with advertisers to earn revenue through
Eligibility: 1000 followers and one of the following 15,000 post engagement, 180,000 minutes viewed or 30,000 1-minute views of 3-minute videos in the last 60 days
– Stars: Viewers can buy and send Stars to you during your videos, and you earn 1 cent USD from Facebook for every Star you receive
Eligibility: Invite only
– Subscription groups: Monetize your Facebook group by offering a paid subscription
Eligibility: Invite only
As well as the eligibility criteria above, these monetization options are currently only available in certain countries and for certain types of content (original and authentic aka. not spam) You can check your eligibility for these features here.
All in all, it's an interesting move that will offer similar revenue streams to platforms like YouTube, Instagram and OnlyFans, but inside a platform many of us already use daily. We're looking forward to seeing how this one plays out!
Keen to monetize through one of these streams, but need to grow your Facebook following and engagement first? Check out these 21 Facebook post ideas to boost your engagement!
Instagram now creates automatic IGTV captions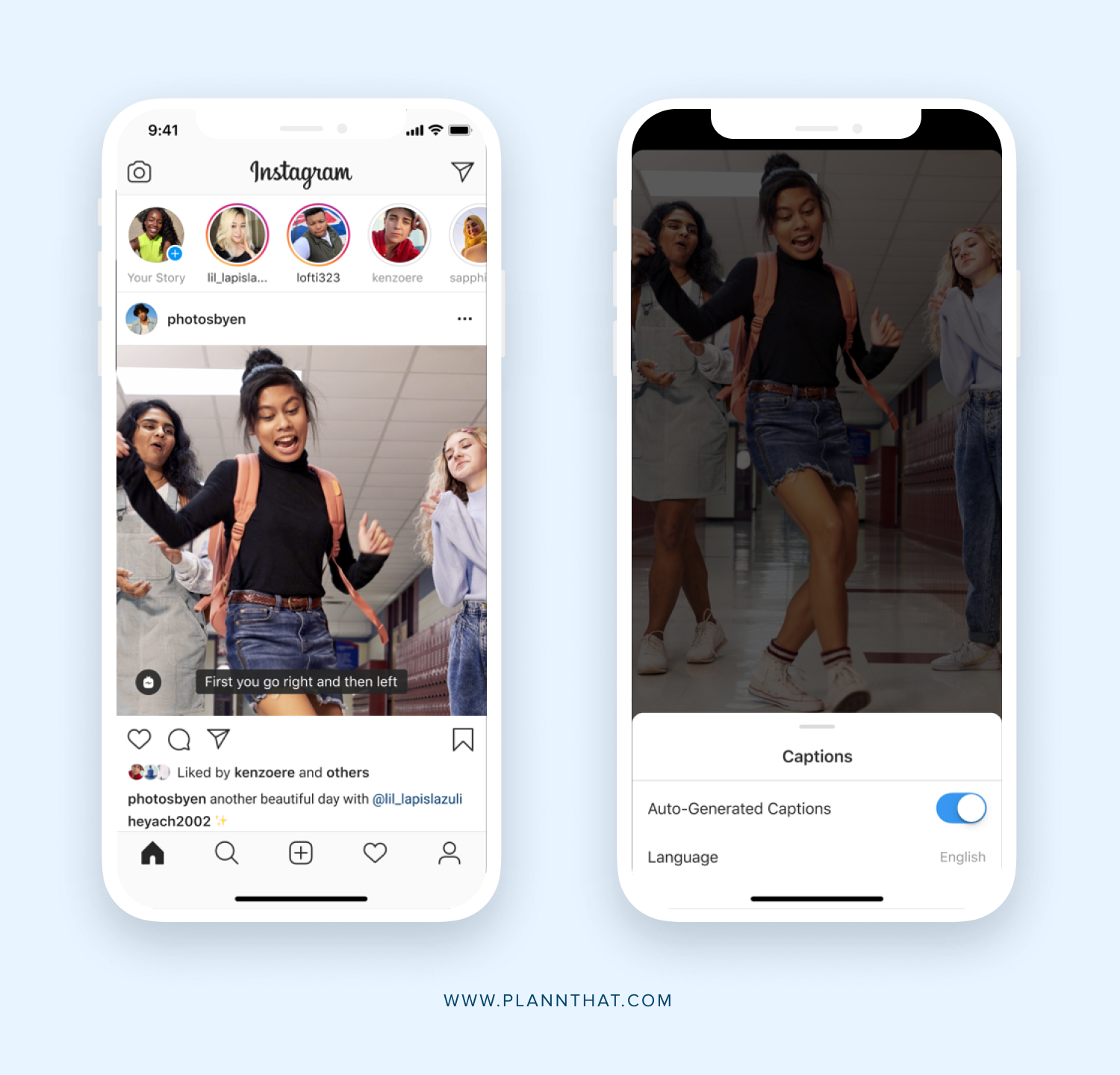 There's no doubt that adding captions to your IGTV videos makes them way more accessible — as it means viewers can enjoy your content in public places (as well as those with hearing loss, which affects around 466 million people worldwide) However, in the past, this meant you had to use a third-party video editing app to transcribe and add the captions.
But, it seems that is no longer the case, as last week Instagram launched AI-powered automatic video captions for IGTV. Users will automatically see the closed captions if their sound is turned all the way down, or they can manually turn it on via settings or an in-video dropdown menu.
"Audio within Instagram videos is unique in that there are a variety of different languages, topics, acoustic conditions, cultural slang and accents," a Facebook company representative said. "Auto-captioning videos requires cutting-edge research and engineering to power the artificial intelligence that we use in the process."
This update is part of a recent batch of new features aiming to make the platform more accessible to those with disabilities, such as automatic alternative text and scalable font sizes. Available in 16 different languages, the feature may also be handy for those watching videos from other countries.
As for how accurate the IGTV captioning is, it seems that will depend on the clarity of the sound in the video. It's not clear whether automatic captioning will also be introduced for Reels anytime soon, but we have our fingers crossed!
Facebook is making hashtags a thing again
Previously, hashtags on Facebook have been about as helpful as an umbrella in a hurricane! With people generally not actively searching for content themes on the platform, they were essentially just there for decorative purposes. However, it seems that may be about to change, as Facebook has started pushing using hashtags again!
If you've created a post on your Facebook recently, you may have noticed a prompt to
'add a hashtag to connect your post to a wider conversation' within the create section.
Interestingly, if you type in #, it will automatically bring up other hashtags you've used recently, as well as other trending ones. If you add these hashtags, your followers will be able to click on them and see other relevant content (and vice versa, your content might also show up here too)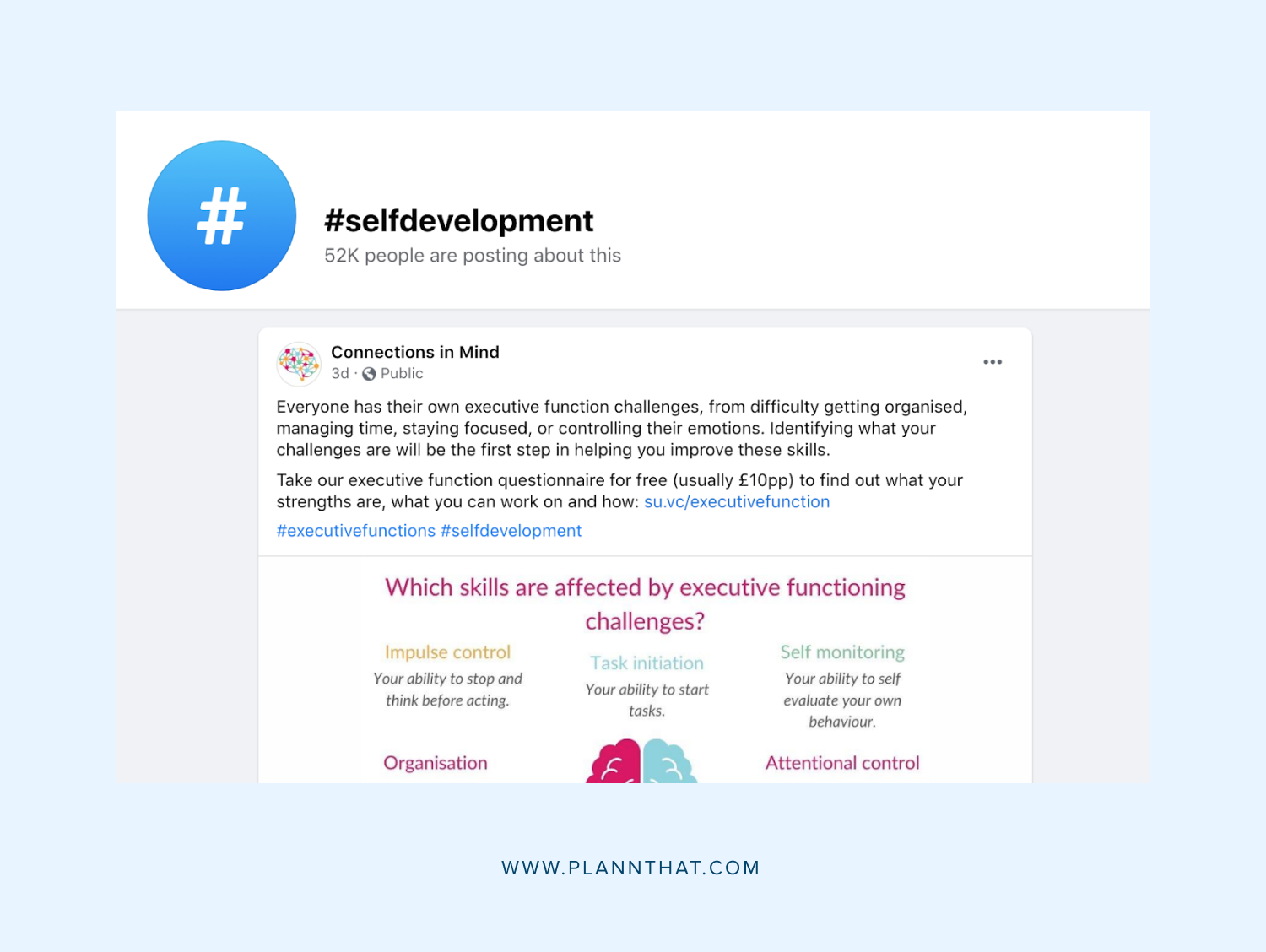 It's not clear as to why Facebook is starting to push for hashtags again now, after their initial attempt in 2013. However, it seems it may be part of an effort to create more of a 'community' feel within the platform, and to encourage global conversations.
So, should you bother using hashtags on Facebook? Our advice would be, don't go too wild with it just yet, as hashtags can still look a little awkward on Facebook! But try adding one or two relevant, targeted hashtags and use our Facebook analytics to keep an eye on how it's impacting your engagement and reach.
Google launched a shoppable video app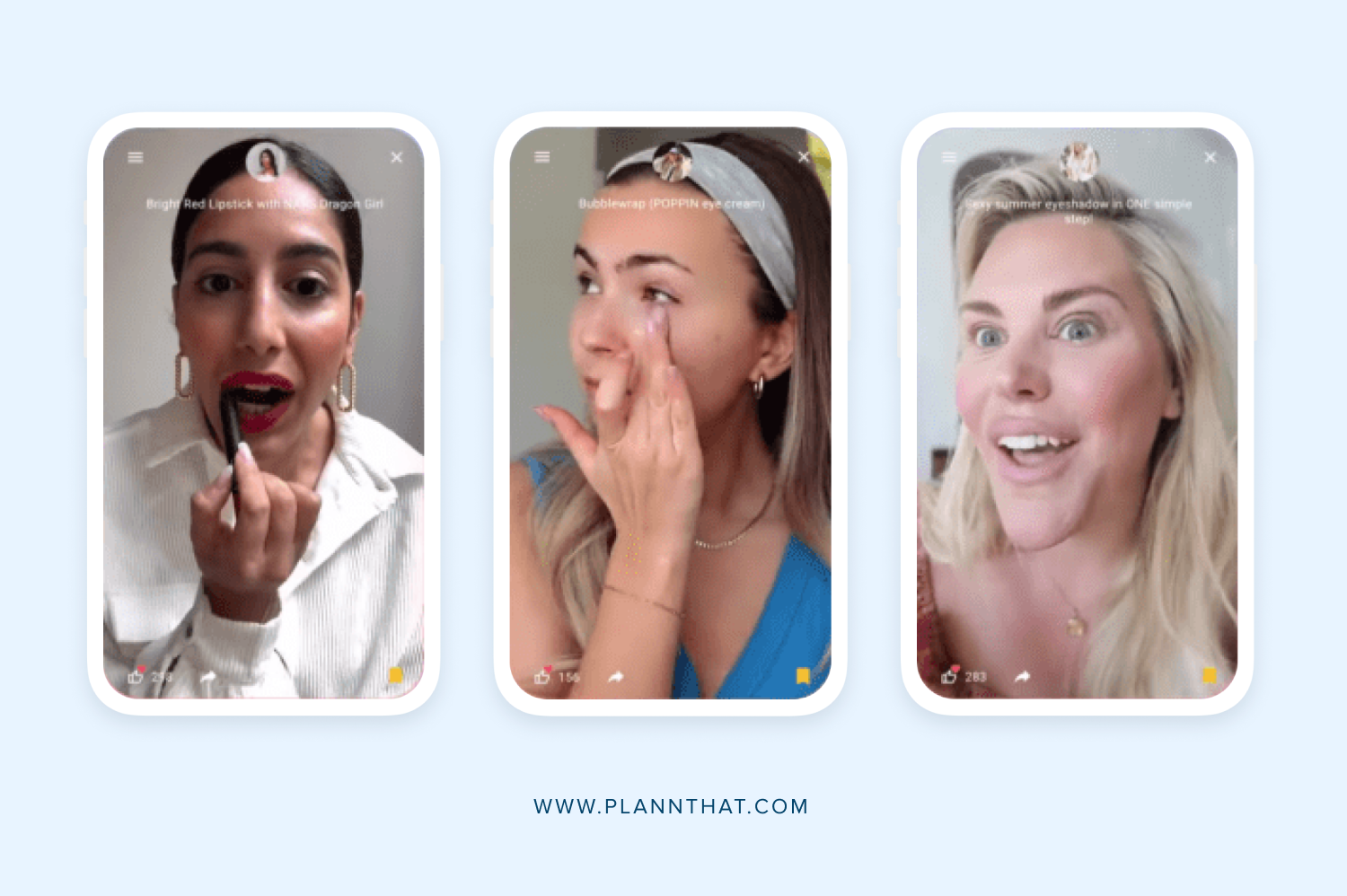 The social media apps keep us so busy, it's easy to forget about the other digital platform many of us every day — Google! The tech giants just launched a brand new platform that merges eCommerce with short-form video content.
Created by Google's in-house incubator, Area 120, Shoploop is a mobile shopping platform that helps consumers discover products in an entertaining, bite-sized and informative way.
Currently focusing on beauty, the content on there is kind of like a YouTube product review — but condensed into 90 seconds or less. Think, beauty and skincare tips, product opinions and demonstrations in a super snackable form.
As to whether Shoploop will be able to compete with other short-form video platforms like TikTok and Reels — probably not, but that's not really the point! According to Lax Poojary, Shoploop's General Manager, the objective of the platform is to "help people experience the look and feel of products they're shopping for in real life without going to a physical store." They say it' focuses on "product reviews from real people who are knowledgeable about the products in a particular area."
So, it's kind of like going into a department store to get a product recommendation, in a time where that's not an option for many of us!
Shoploop also has plans to launch a live streaming component with daily interactive live streams with creators and brands, and a 'search and explore' tool that will help users discover new products.
We think it has potential as not only a great place for product discovery, but also a great eCommerce marketplace connecting advertisers and content creators. Currently, it's available by invitation only for creators (and considering YouTube is owned by Google, we think they probably have a decent talent pool to pull from), but brands and merchants can apply to create a channel.
You can learn more about Shoploop by visiting this link on your mobile browser
Want to stay at the forefront of new social media trends and features. Of course you do, you trailblazer you! We publish these social media updates a few times a month, so be sure to subscribe to our newsletter so you don't miss a thing!