You've likely heard the news that Instagram is no longer just an image-sharing platform and that they are going to be expanding their focus on video.
And, as much as we're big advocates for the benefits of video, we're putting our foot down: Instagram will always be a first a foremost visual platform to us!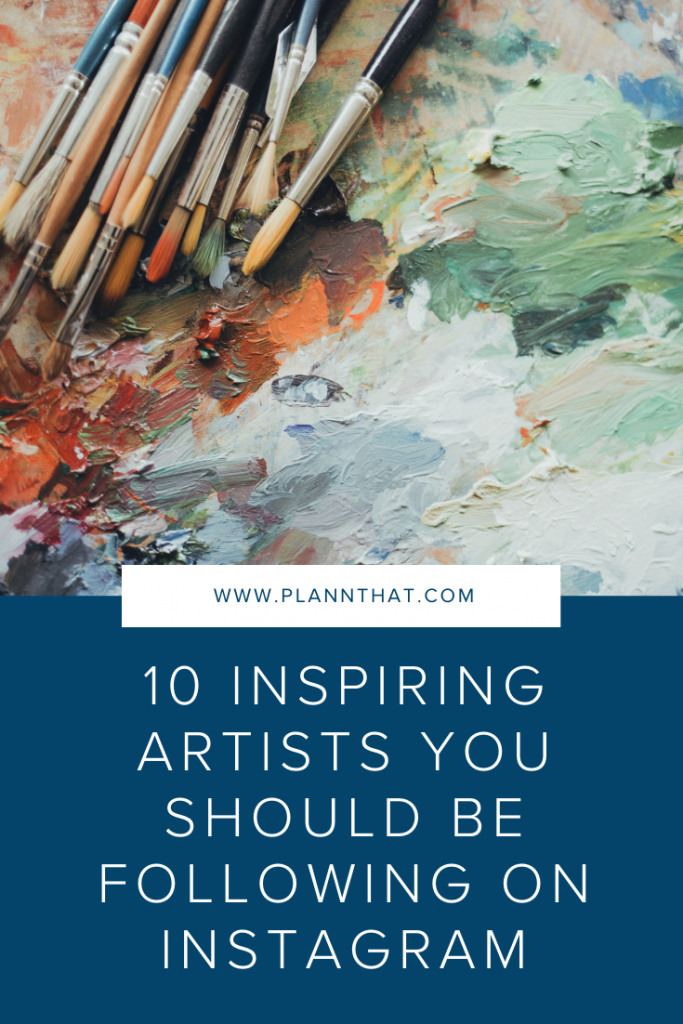 In fact, it was our founder Christy's desire to help fellow artists (she was big into watercolors at the time) grow their online portfolios that was a huge driving force behind starting Plann.
So, even if our definition of what encompasses 'visuals' expands to include other multimedia forms, Instagram will continue to be our go-to for inspiration and eye candy.
Luckily for us, there's no shortage of talented artists who use Plann to put their incredible work out into the world and grow their businesses. They never fail to brighten our day and amaze us with their creativity.
From the illustrators and painters to crafters and multiplatform creators, here are 10 artist Plann'rs who deserve a spot on your feed.
Nicola Jane Creative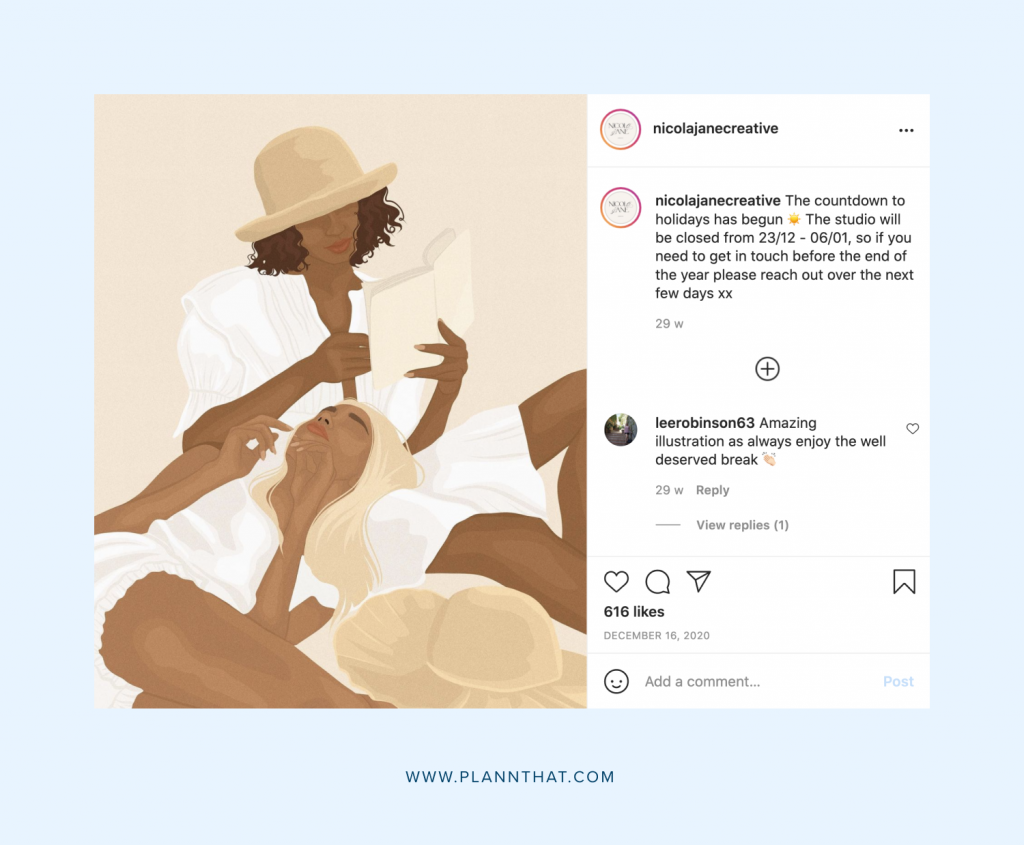 The multi-talented Nicola Jane is truly a modern renaissance woman. From brand and graphic design and content creation to textile design, there aren't many mediums she hasn't mastered. But, the thing that keeps us coming back to Nicola's feed over and over again is her beautiful illustrations. A celebration of all things soft and feminine, they're like a vision board in artistic form.
Follow @nicolajanecreative
Casey Carroll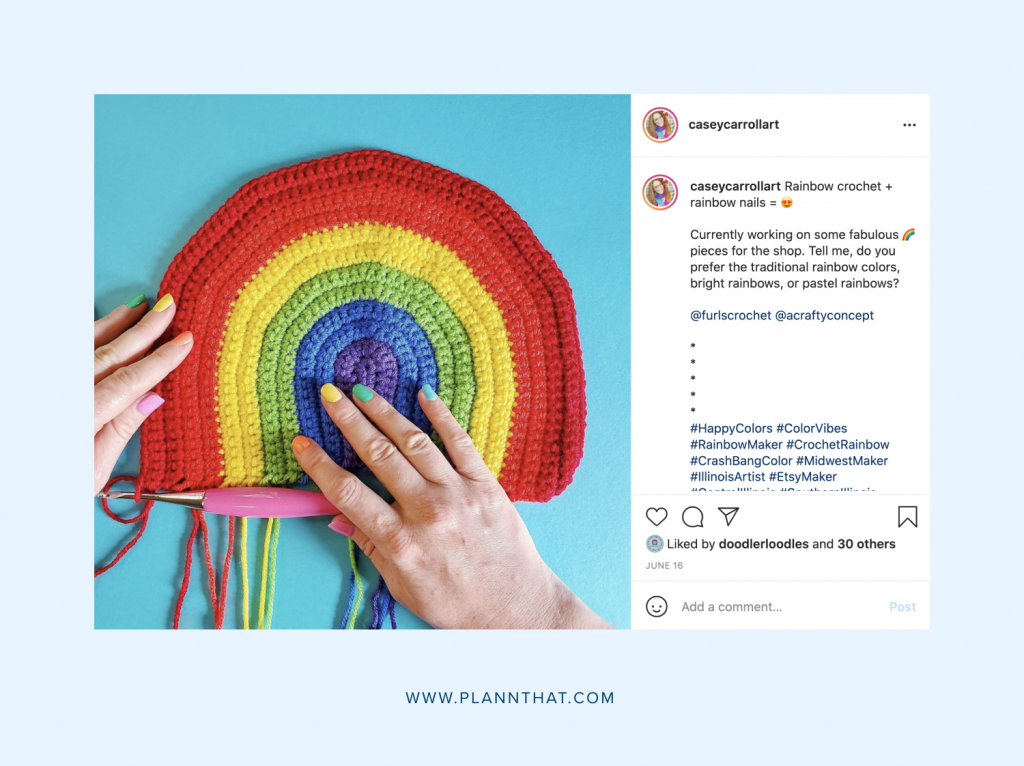 Crochet is officially cool again, and we have talented pattern designers like Casey to thank for that! Her rainbow crochet creations never fail to brighten our feed and day! We also love that she gives handy crochet tips, for those who want to keep their minds and hands busy with a creative outlet.
Follow @caseycarollart
Ren Habbs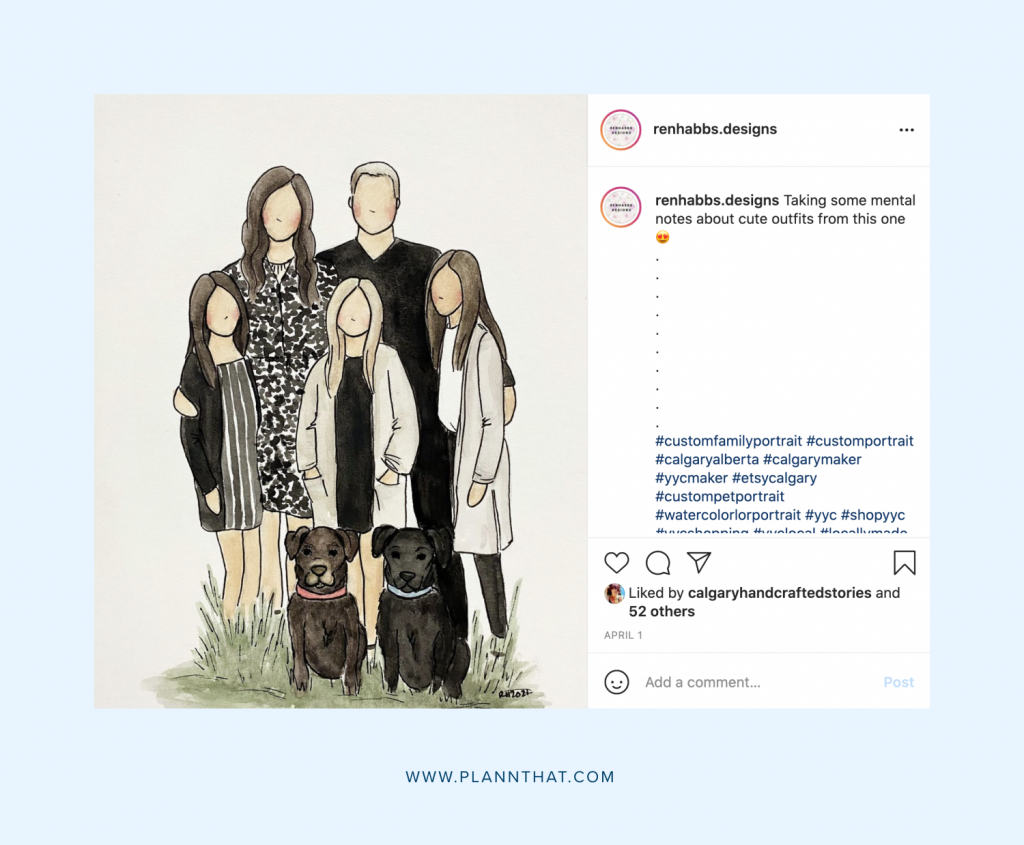 If you're looking to give the gift of art or decorate your own home, you can't go past Ren's account. This Canadian artist creates adorable watercolor portraits and prints for families. From bridal parties to family photoshoots and baby announcements, Ren takes life's biggest moments and turns them into beautiful keepsake art. We're obsessed!
Follow @renhabbs.designs
Bess Wilkins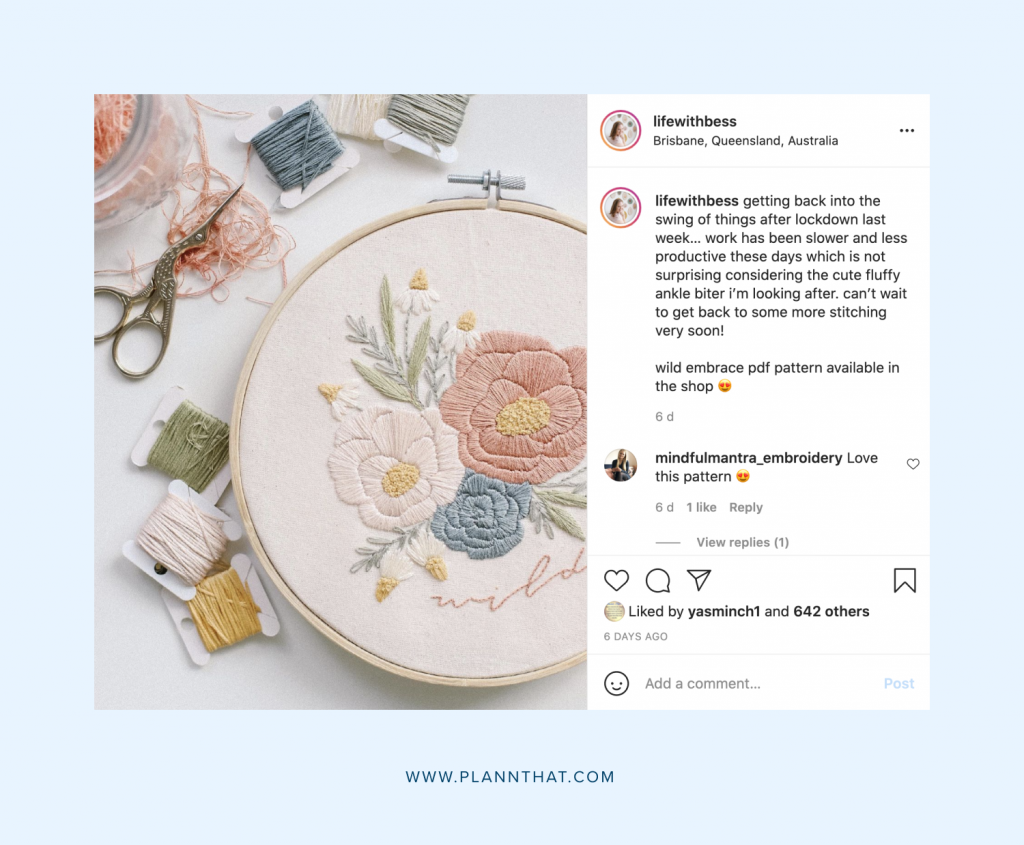 Bess' gorgeous Instatagram account is a place where old meets new. As a hand embroidery artist, she puts a modern twist on an old-fashioned art form. The result is delicate stitches that would look just as at home in a millennial's home as on your grandmother's mantelpiece. She also sells embroidery patterns, stands, and starter kits for those wanting to take up the art form (perfect for those of us still in lockdown!)
Follow @lifewithbess
Stefani Peter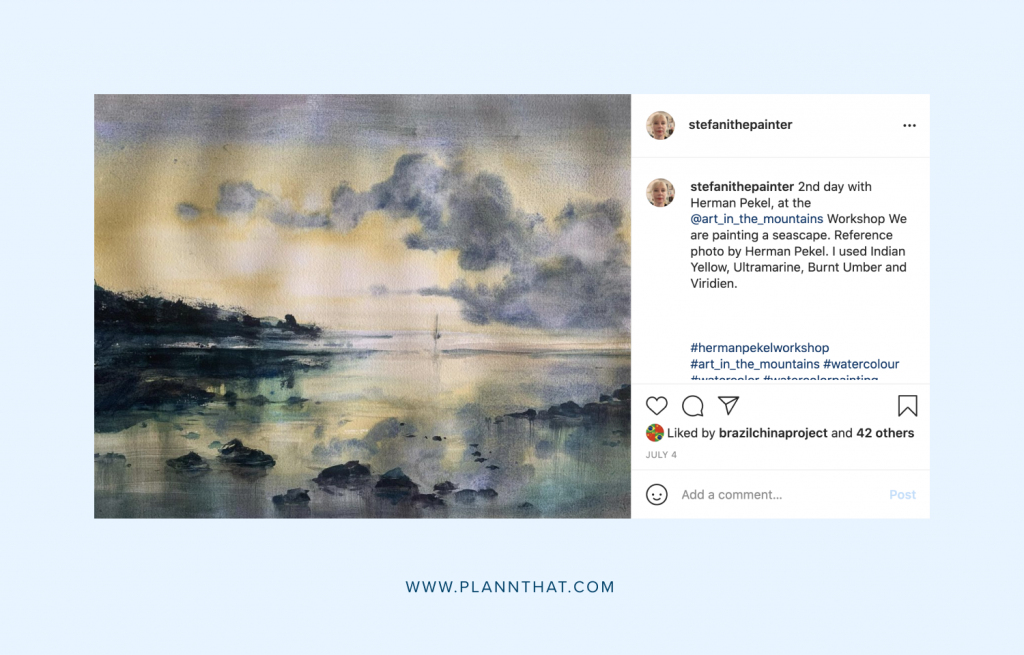 The best art tells a story and evokes emotion… and, it's safe to say that Stefani ticks both of those boxes. From picturesque watercolors of landscapes to colorful abstract pieces and character graphics, this Canadian artist is just as eclectic as she is talented. Scrolling through her Instagram account is like taking a stroll through an art gallery!
Follow @stefanithepainter
Belinda Xia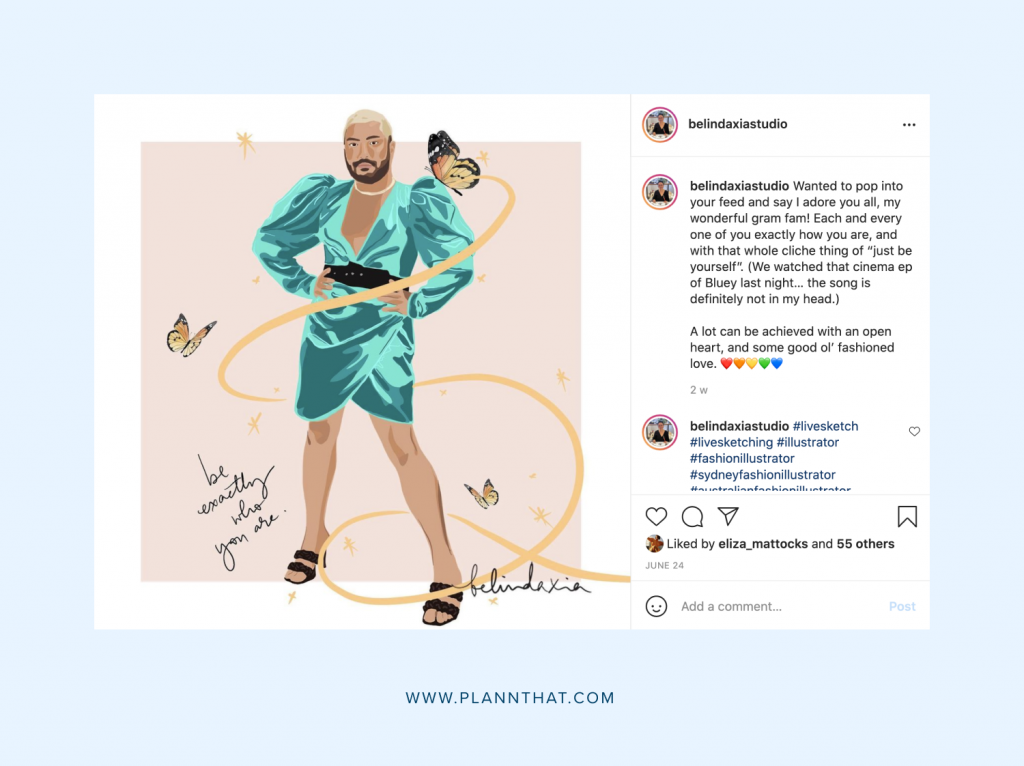 If you're a fan of the finer things in life, you'll adore Belinda's account. From luxe fashion to extravagant pasta dishes, this Sydney artist all about capturing the things that bring her joy. She does so through mixing mediums like collage, illustration, and linework to create showstopping art pieces. It's not hard to see why she's been commissioned by the likes of Dior, MaxMara, and Camilla for collaborations!
Follow @belindaxiastudio
Sillie Mugo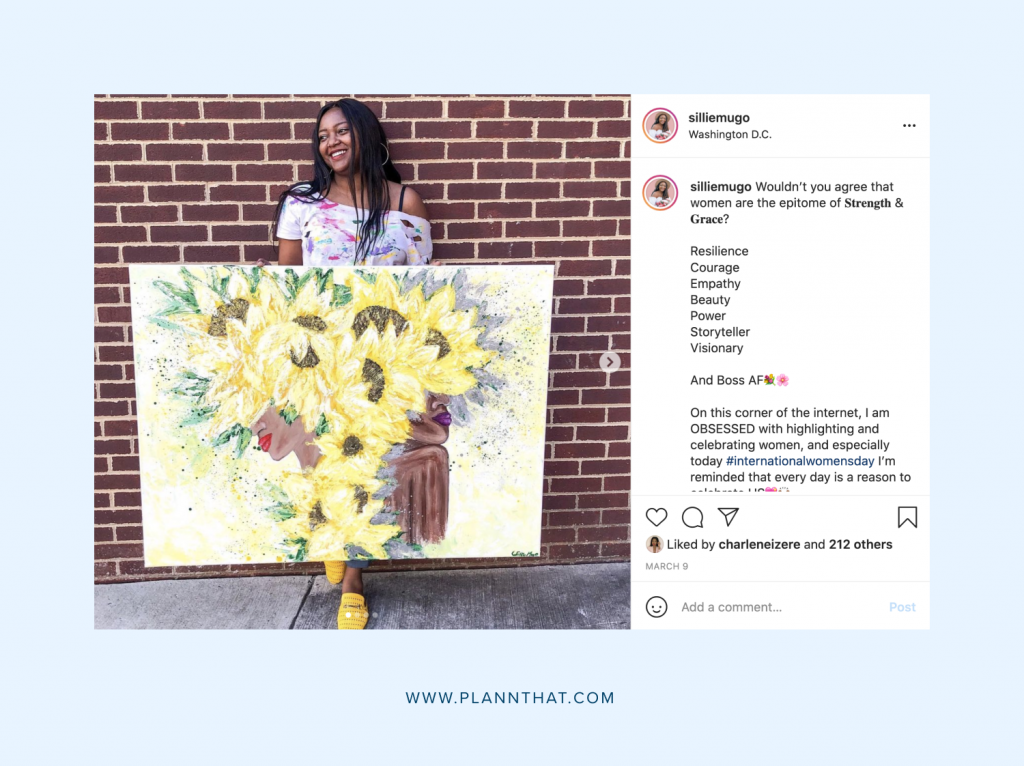 Sillie is one of those people who just radiates joy and sunshine — both through smile, and her beautiful art. She plays with colors, textures, and layers in a unique way that mixes still life with abstract art. As a creative biz mentor, she also inspires others to turn their hobby into a thriving online business.
Follow @silliemugo
Jenn Evans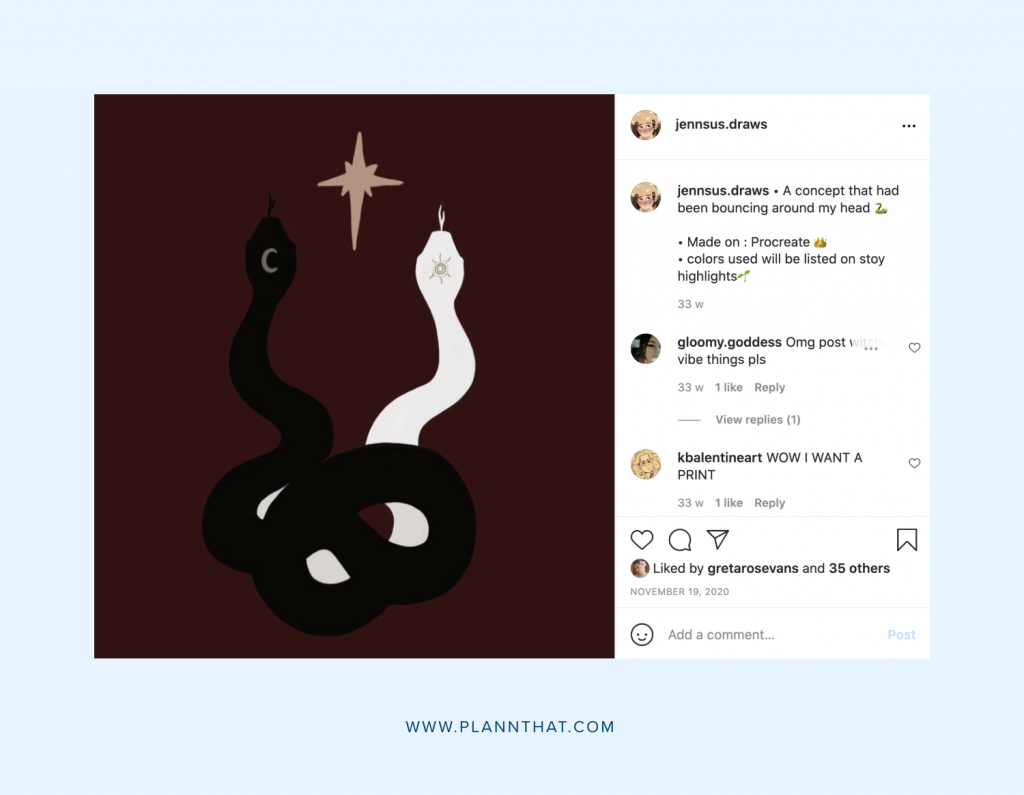 If you prefer your art on the dark side, give Jenn a follow, ASAP! This California digital and sketch artist captures the beauty in the macabre with her spellbinding creations. Think, Tim Burton meets anime. Oh, and fun fact — Jenn happens to be the younger sister of fellow Plann'r Greta Rose Evans, who you've likely seen on our Instagram and YouTube. Talk about a talented family!
Follow @jennsus.draws
Lauren Salgado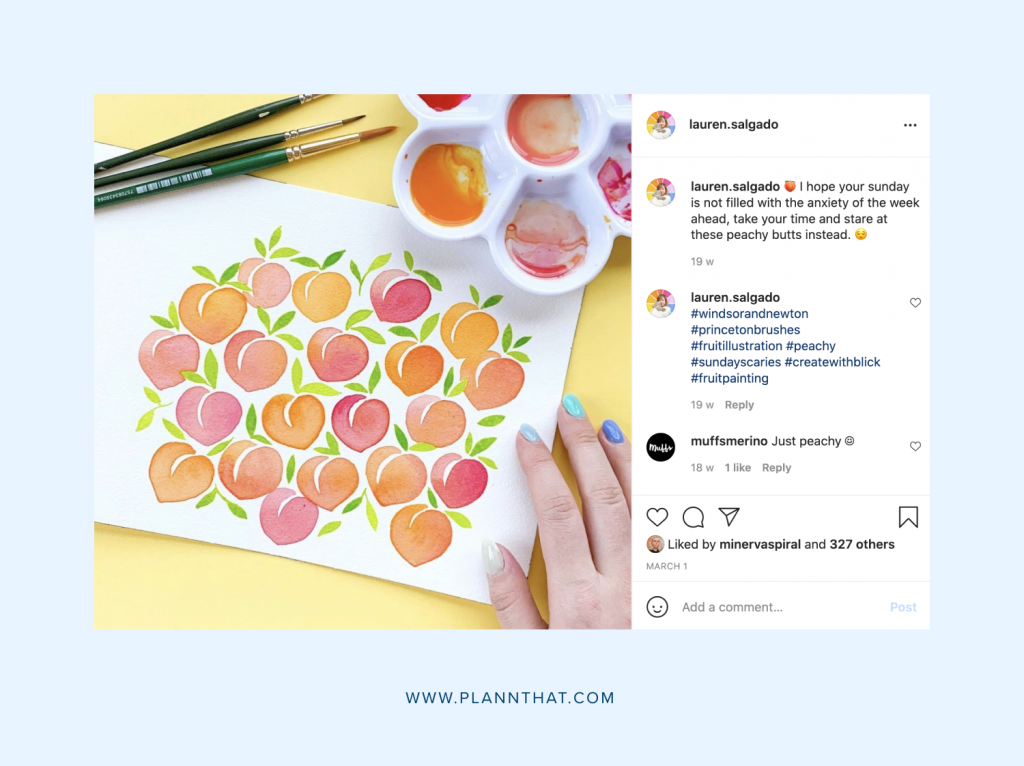 It's impossible to be in a bad mood while scrolling Lauren's account. This creative all-rounder works with everything from watercolors, sketches to photography and flatlays to bring her colorful creations to life. She also mixes mediums in a really unique way we've never seen before. The result is a feed that never fails to uplift and inspire us!
Follow @lauren.salgado
Stephanie Scott Means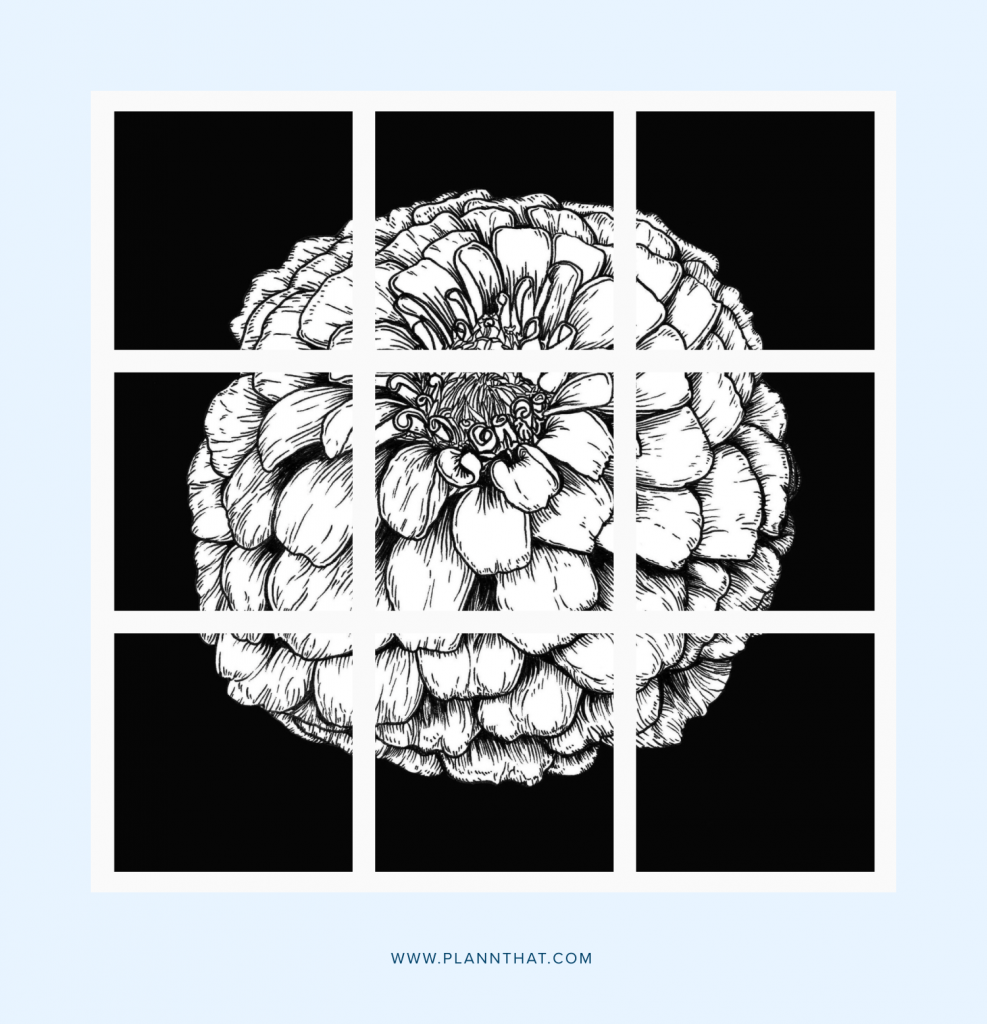 For a truly unique visual experience, feast your eyes on Stephanie's Instagram feed. The visual artist creates delicate, monochrome line art illustrations of botanicals. Not only that, but she displays them piece by piece on her grid in a really eye-catching way. It's the only time we'll make an exception about collage-style grids being a no-go!
Follow @lineheart.design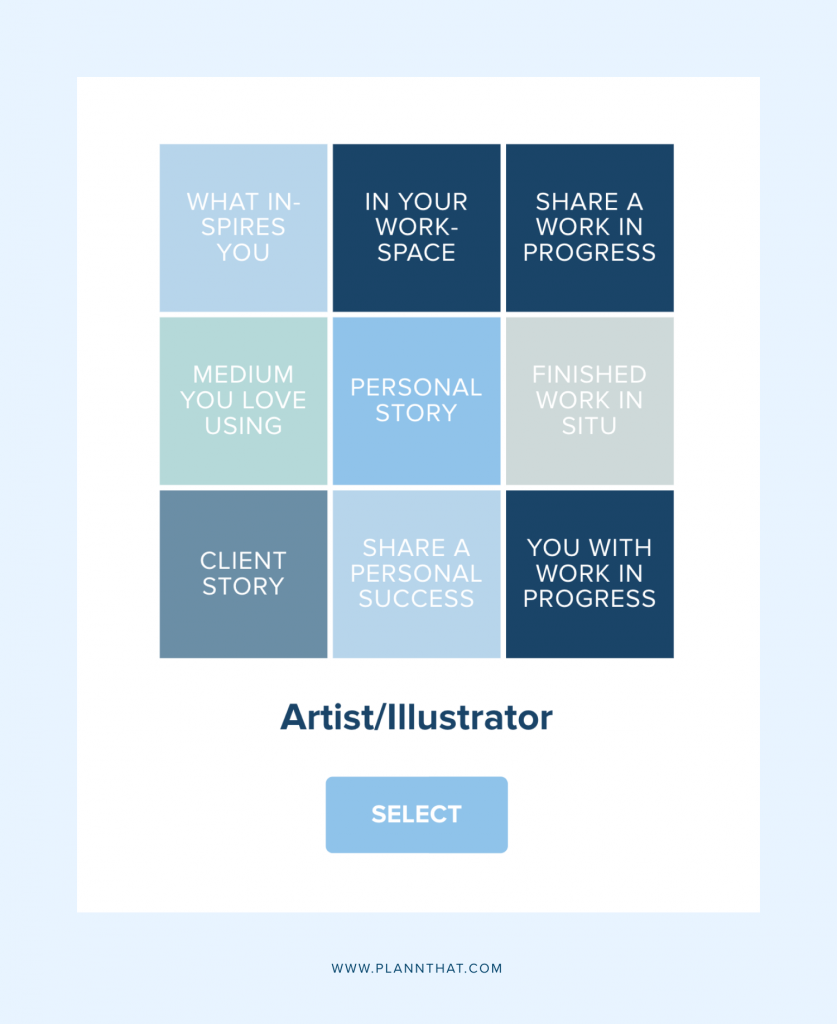 Are you an artist or creative who's ready to get your work seen by the people who need it most? Plann has everything you need to grow your creative brand and business — including content prompts specifically for artists, when you're run out of things to post about. Start your free trial today to start building your visual portfolio.