Are you thiiiiis close to throwing your phone across the room in frustration because you can't figure out how to resize a video for Instagram? Of course, you could drop some money on editing software like Adobe Premiere – but who has the time to learn ANOTHER tool?!
Luckily, there are a slew of video editing apps that will have you cropping and resizing your videos for Instagram in SECONDS. And to save you time, we've curated a list of the best apps that convert videos for Instagram!
Let's dive in.
Why Using Video for Instagram Will Grow Your Account
Video on Instagram isn't a fad. Since launching Instagram Stories and IGTV, video consumption on the app has increased. According to a report from eMarketer, engagement for videos is growing at a faster rate than photos.
But if the engagement numbers don't get you excited, there are tons of other reasons to start investing in Instagram's growing feature.
Instagram Stories and IGTV allow you to share longer-form content and in-depth stories that a single image can't convey. Plus, IGTV doesn't disappear after 24-hours. It's hosted on your profile for as long as you want and helps you create evergreen content for your followers.
Here are some quick stats about video on Instagram that you need to know:  
‣  500 million accounts use Instagram Stories every single day.
‣  Instagram rolled out the branded partnership tag to IGTV (hello new influencer advertising opportunities).
‣  Creators are using more views on the platform, and it's not yet over-saturated like YouTube.
‣  User-time spent watching video content on Instagram went up by more than 80%.
‣  70% of Instagram users watch Stories daily.
It's fair to say that the demand for video on the platform is HUGE. If you want to get in on the action, you need to start creating video content and optimising it for Instagram to boost user engagement.
How to Resize Video for Instagram Stories, Feed, and IGTV
Why should you care about resizing a video for Instagram?
Well, if you're going through all the effort of creating video content, you need to make sure you optimise it for the platform. Otherwise, important elements in the video will get cut off, and your audience will click off before you can get to your second sentence.
That being said, the correct video dimensions for Instagram isn't a one-size-fits-all solution. It all depends on where you want to post the video on the app.
For example:
‣ IGTV or Instagram Stories size needs to be portrait with a 9:16 ratio.
‣ Instagram feed posts can either be square (1:1) or vertical (4:5).
Tip: Always go with the vertical size! It takes up more space on a users screen and boosts your chances of people watching it before scrolling past.
Read Next: The Perfect Instagram Story Dimensions to Use in 2020
The Best Resize Video Apps for Instagram
InShot
InShot is one of the top apps for creating Instagram videos.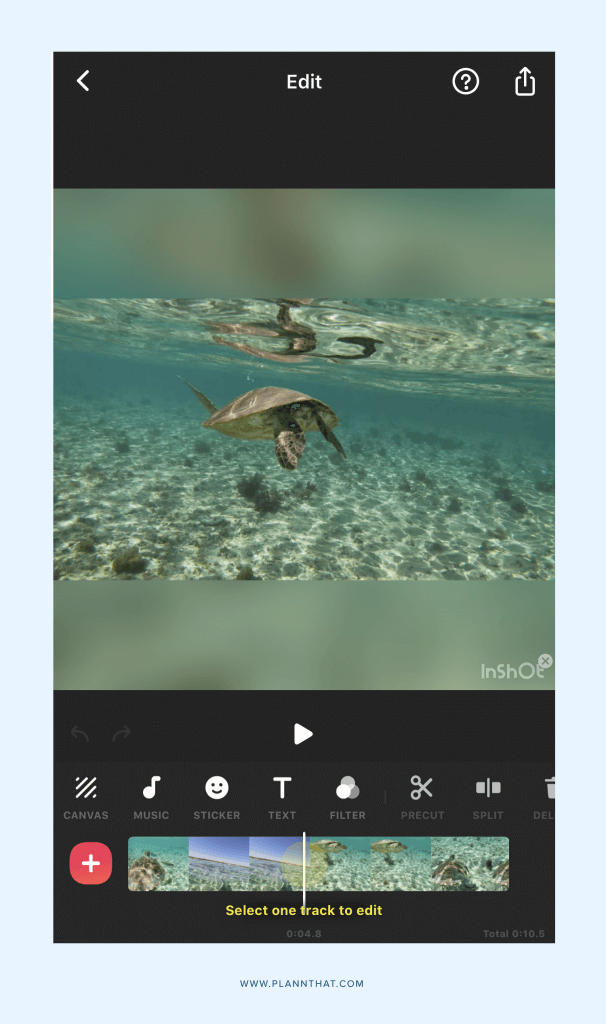 You can use the app to crop and resize your creations for Instagram Stories (9:16) or your feed, so it's the perfect fit.
The app comes with a host of editing features such as:
‣ Trimming your footage
‣ Speeding up clips
‣ Adding filters, background colours, music, text and emoji stickers.
Price: Free on iOS and Android
Kapwing
Kapwing is a free to use video editor for Instagram. Upload your video to the desktop app and start editing your masterpiece!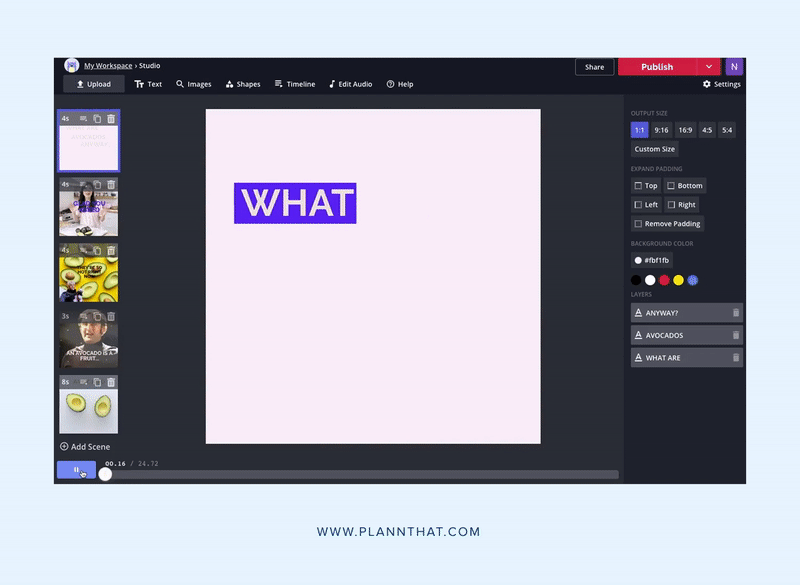 Besides the resizer video tool, Kapwing has a bunch of useful features like:
‣ Removing the background from an image.
‣ Trimming a video.
‣ Adding subtitles, audio and a progress bar to videos.
‣ Text overlay and filters.
‣ Converting your video into a GIF or an image frame.
Price: Free or pay $20 for the pro version that removes watermarks and lets you publish videos up to 40-minutes long.
Clideo
Clideo is a paid editing video app – but it packs a punch!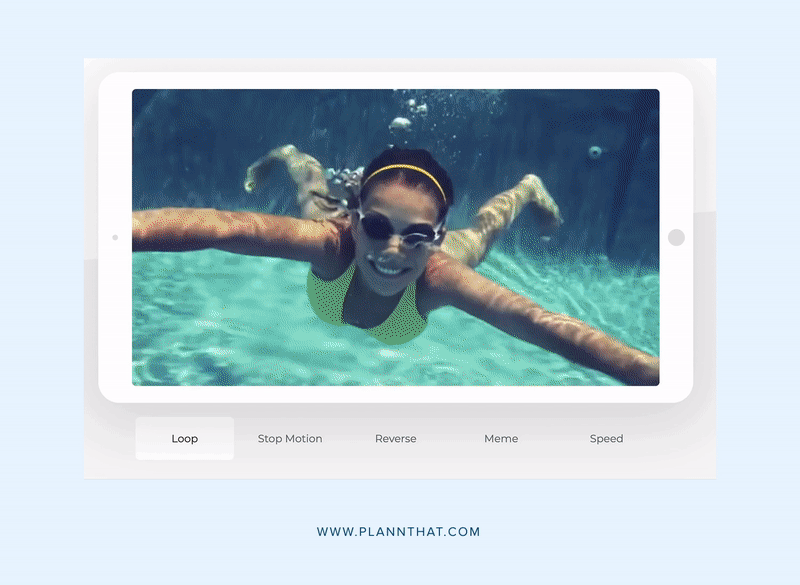 ‣ Use the crop tool and fill your video in the chosen frame or leave a blank space around the footage. 
‣ Convert a horizontal video into a vertical video for Instagram or visa versa.
‣ Change the video size for an Instagram feed post or Instagram Stories and IGTV.
Price: $9 per month for unlimited videos or pay a once-off payment of $99 for lifetime access.
Beecut
The next video editing tool you can use to resize your Instagram videos is BeeCut. It's an app available on Android and iOS and comes with editing tools such as:
‣ Filters.
‣ Overlays.
‣ Captions.
‣ Music.
Voiceovers and more!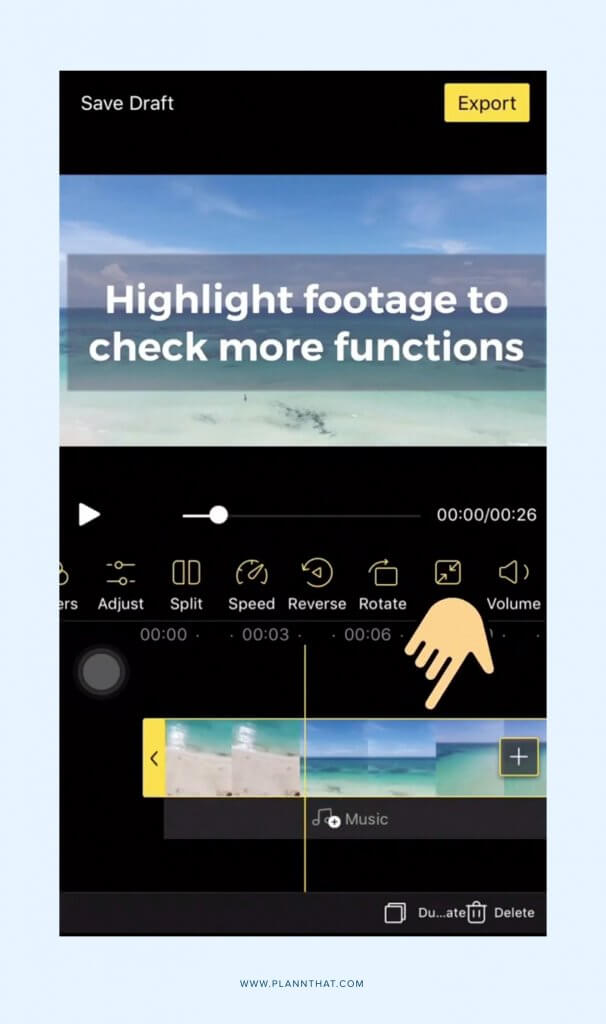 There are dozens of fonts to choose from, and you can upload your own to keep your Instagram videos on brand. 
Want to add subtitles? There is a convert video speech to text tool, and you can perfectly position the text anywhere you want. Once you're done with your edits, you can export the video in the aspect ratio of your choice and publish straight to Instagram!
Price: There is a free trial with a monthly subscription at $30.
Animaker
Not looking to spend money on a video editor for Instagram?
Enter Animaker.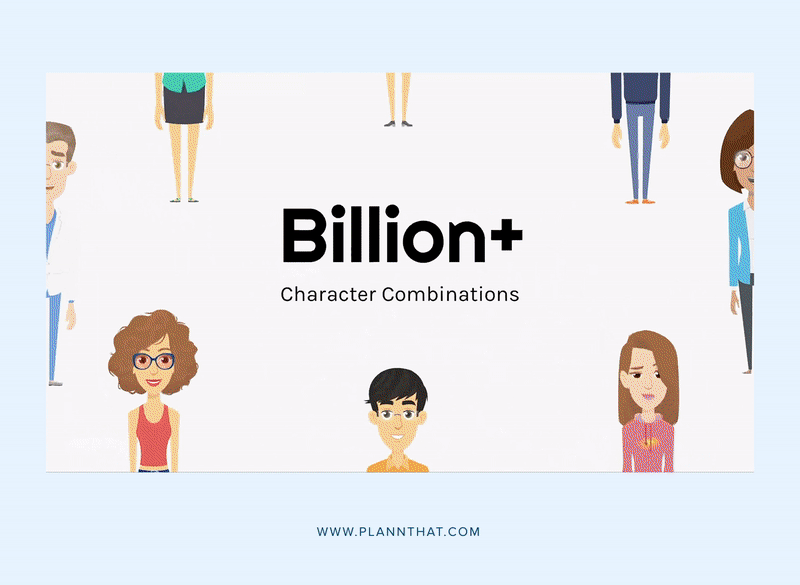 It's a free online editing tool that lets you quickly create videos for Instagram.
On top of resizing videos, the app allows you to trim, merge, rotate, mute, adjust and speed up your clips.
Price: Free
Schedule Your Video Content for Instagram
Now that you've got all your videos resized for Instagram start Plann'ing out your content for the next month!
Sign up for a free Plann account and schedule your videos for when your followers are online. Boost your reach by using the hashtag tool to find the best hashtags for your niche and analyse your results to double down on the content that's growing your account.
Want to add some extra visual effects to your videos? Plann integrates with Canva so you can seamlessly use both platforms at once when creating content.