Want to promote your product-based business on Reels or TikTok, but stuck on what to post? Here's an idea for you: stop motion! 
With everyone from Starbucks to Sephora using this technique, it's everywhere right now — and for good reason. Short, loopable content is key to increasing views and watch time, and stop motion does just that. 
In this post, we'll be sharing a step-by-step guide on creating stop motion animation, from our friends at stop motion app, Life Lapse.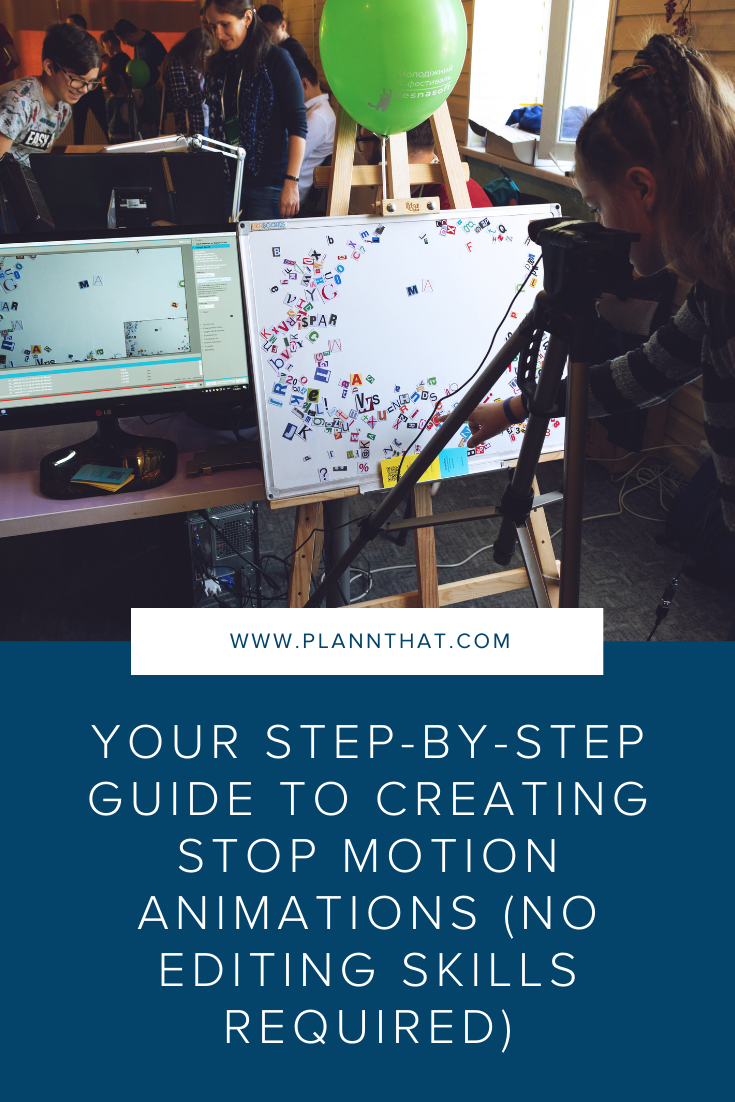 What is stop motion?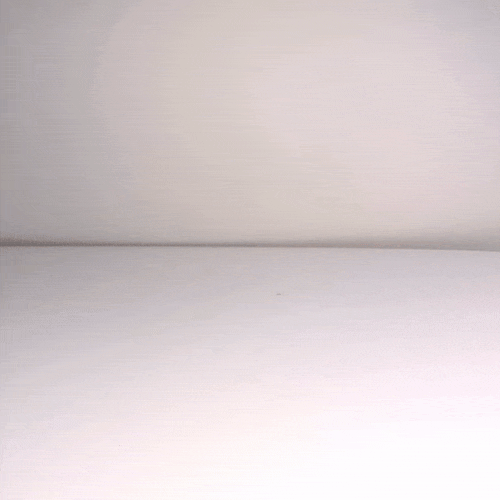 You might know this technique from stop motion movies like Wallace and Grommit, where the objects appear to be moving on their own (ooh, spooky!)
But alas, it's not witchcraft or supernatural forces at play. Stop motion is a form of animation where a series of individual images that are pieced together at a fast pace to create movement. It gives the illusion of magic and is a super engaging type of short-form video to integrate into your social media content. 
This technique works particularly well in social ads as they are short, eye-catching and can tell a story about a product without relying on sound or text. You can spot them when you see a short video where there is an illusion of the product moving on its own – you won't be able to see hands making the object move. 
How to make a stop motion video using your phone
Prefer to watch and learn? Check out this step-by-step video
Traditionally, creating a stop motion would require the following: a camera or DSLR and a computer with a professional stop motion software — as you need to see the next movement as you are animating  — and the wires, cords, lighting and set up that goes along with production. 
However, with the quality of phone cameras improving, you can now create stop motion animations right from your mobile phone with no fancy equipment. Here, we'll share a tutorial on how to use Life Lapse to create your stop motion.
What you'll need:
• Your mobile phone
• The Life Lapse app
• The object(s) you plan to animate and any additional props or set up that you would like
• A tripod or a tripod hack to stabilize your phone 
Setting up your stop motion 
Step 1: Download Life Lapse from the Apple App Store or Google Play Store to your phone 
Step 2: While you might want to shoot with natural sunlight, the best type of lighting for stop motion is actually controlled lighting because you will want it to be consistent in every single photo that will become your stop motion. If you use natural light or lighting that might change on you as you're capturing your clips, you'll see a flickering in your stop motion when it is pieced together at a high speed. Controlled lighting can be a photography light or even a household lamp. Be sure to block out lighting from your windows as well. 
Step 3: Another key tip for stop motion is to have stable phone. Use a tripod or try one of these tripod hacks if you don't have one. The only thing you want moving in your stop motion is your object and without a stable phone, you'll get a shaky effect.
Step 4: Set your phone settings to never auto-lock as you don't want to interrupt your shoot. To do this, head to your phone settings > display & brightness and change auto-lock to never. 
Step 5: You may want to connect a Bluetooth remote or the use interval timer in the app so you can avoid having to go back and forth between each shot to your phone as you're animating the object.
Capturing your stop motion animation 
Step 6: Open up Life Lapse and click on the "+" button on the bottom center to start creating your first stop motion. This opens up your camera to start capturing pictures or video. You can choose to shoot in 4K which will result in a higher resolution here as well as have the option to capture mini video clips. Remember, a stop motion is made up of a series of photos that are then pieced together into a video so we always recommend capturing in photos. 
Step 7: Life Lapse is built for stop motion creation with settings like its exposure and white balance lock to prevent the best looking videos. Tap on the 'EXP' button to lock the exposure and the 'AWB' button to lock the white balance in the Life Lapse camera. 
Step 8: Now time to start capturing your clips that will make up your stop motion! Let's take this example of a hat moving from one side to the other. First, you'll capture an image of the frame completely empty so the hat isn't in it. Take your first picture. Next, you'll want to move the hat slightly into the frame from the left and take another picture.
There is a ghosted image over the previous image to provide you with a guideline and show you how far you've moved the object. The smaller the movements you make with every image, the smoother the stop motion will be. Keep moving the hat into the frame, little by little and capture an image after every movement until the hat is no longer in the frame. 
Step 9: Press 'play' on the top right corner to watch your video in the timeline editor and see your stop motion! Life Lapse will then pieces together all the photos you took to create a video. 
Editing your stop motion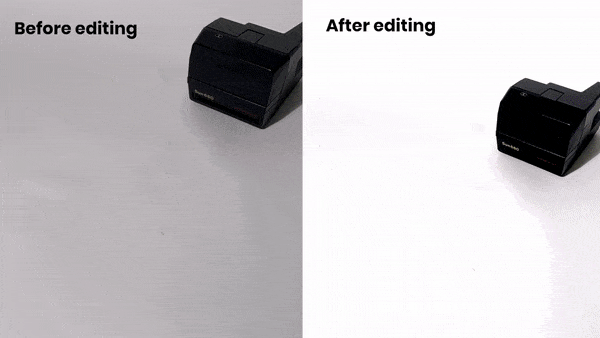 Step 10: Editing is just as important as shooting! Now, editing can be a personal preference but here are some editing features you may want to apply to your stop motion
• Speed: This is very important in a stop motion. A faster speed creates a smooth movement and animation. A slower speed will make your video appear to be a slideshow of the images instead 
• Brightness, Contrast, Saturation and Warmth: Manually adjust this or apply one of the filters in the app to match your social media aesthetic
• Boomerang: Click the boomerang to easily play your video back and forth in a loop 
• Freeze: Create a pause effect inside your stop motion by choosing how long you'd like that image to freeze for 
• Reverse:There are certain stop motions that are just easier to film in reverse so the reverse button is there to simply have your video played  backwards
• Tilt and adjust: If you want to adjust the angle of your entire video
• Music and sound: Choose from hundreds of royalty-free music and sound effects, or import your own music and sound recordings to your    project
• Play around the settings until you're happy with your stop motion and share it with the world!
Food stop motion ideas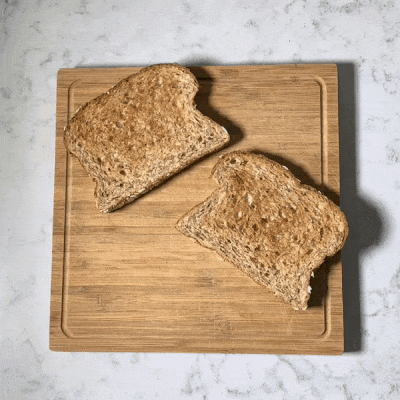 If you love food photography, then food stop motions are must-try for you. You'll be impressed by how easy it is for you to transfer your food photography skills to create some really fun stop motions. 
This tutorial will walk you through how to create this stop motion of avocado toast but the possibilities are endless. A few ideas to get you started:
• Show the process of how your recipe is made as if the dish is being created on its own
• Show the plating process
• Animate the food 
• Animate the ingredients that make up the final dish
• Play with props like utensils, mixing bowls, things you are using to decorate
Stop motion ideas for product-based businesses
Product-based brands are loving stop motions on social media because they can tell a story about your product and business without relying on sound or text. They're short and loopable which makes them perfect for using on platforms  like Reels and TikTok. 
This tutorial shows you an example of how you can animate a product but you can also check out Life Lapse's Instagram to see how other small businesses are using Life Lapse to animate their products. 
Ready to schedule your stop motion on social media?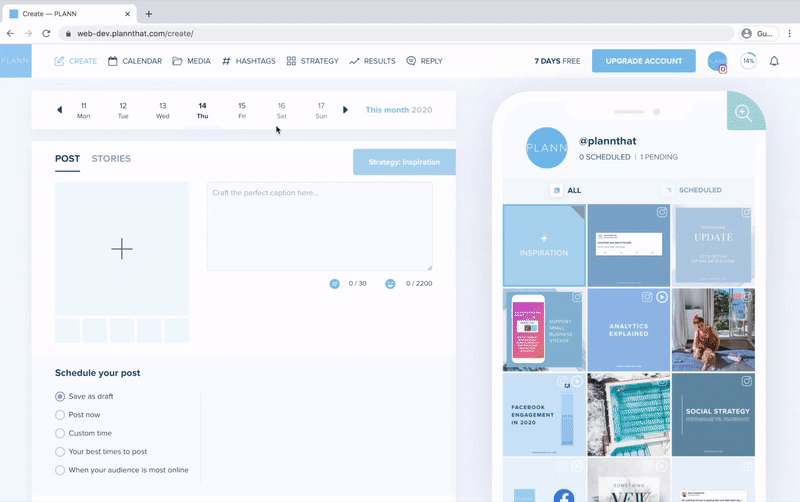 Once you've created your amazing stop motions, it's time to make sure you get some eyes on them! You can use Plann's video scheduling feature to get your creations out into the world!
Learn more about Life Lapse
Life Lapse helps you increase your social media engagement and bring your brand to life with beautiful, eye-catching videos.  It's free to download on iOS and Android, and you can upgrade to Life Lapse Pro with advanced features that are comparable to over $15,000 worth of equipment for creating stop motions. 
Links:
Website: www.stopmotionapp.com
Download app: https://lifelapse.app.link/Yc4SusBb5eb
Instagram: www.instagram.com/lifelapse_app
Facebook: https://www.facebook.com/groups/lifelapse 
YouTube: https://www.youtube.com/c/LifeLapseStopMotionApp