TikTok offers so many opportunities to brands and businesses. From boosting engagement to driving brand awareness and even inspiring sales, adding TikTok to your marketing strategy is a no-brainer.
But, are you leveraging TikTok to its full potential? If you haven't optimized your TikTok profile or added a link to your TikTok bio, you could be leaving thousands of dollars on the table.
Ready to learn how to get the most out of your TikTok profile? Let's dive into our step-by-step guide to adding a link to your TikTok bio (and why this needs to be a top priority for all businesses, brands and creators on the platform).
Why is it Important to Add a Link to Your Social Media Bio?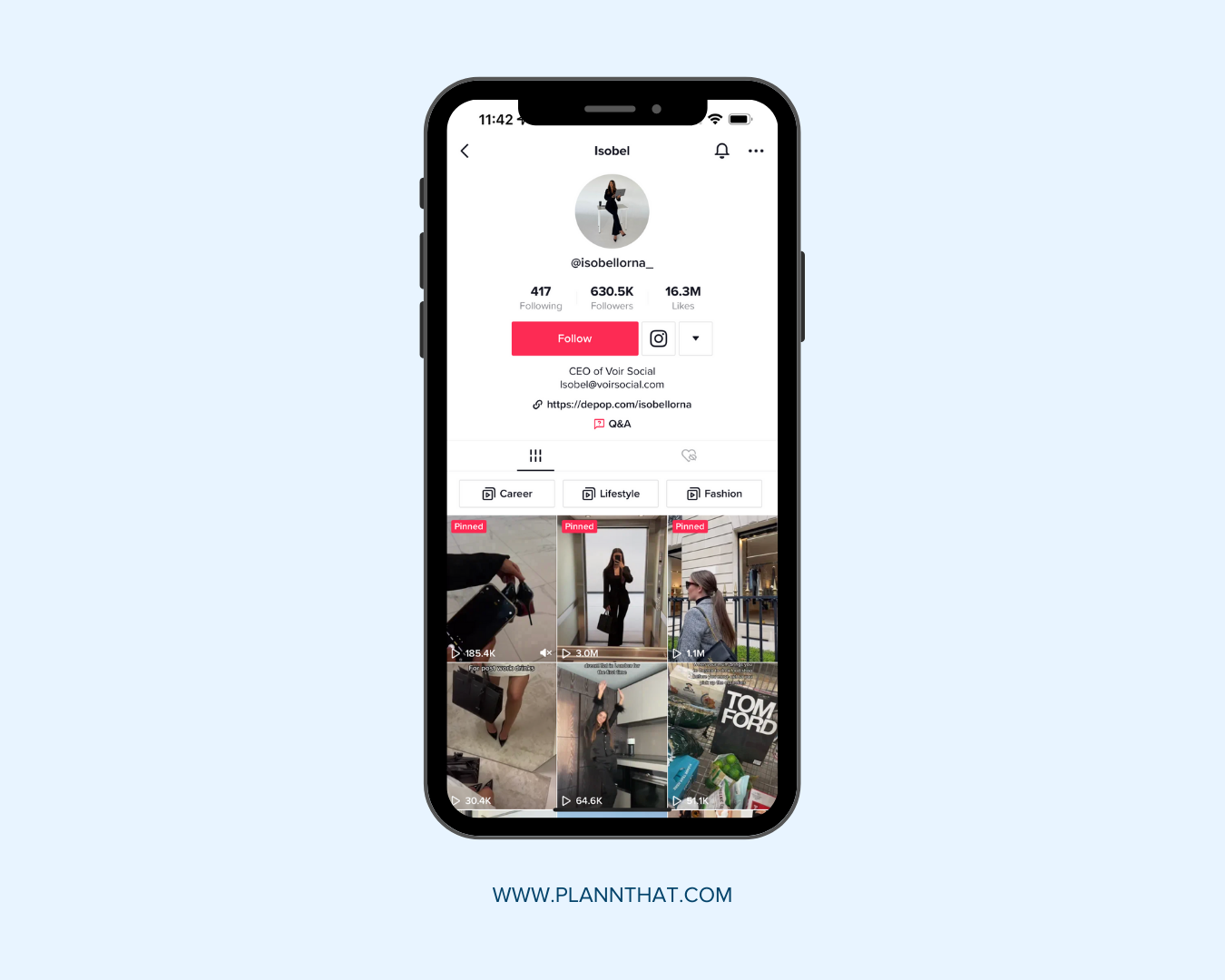 First up, let's tackle the 'why' behind adding a link to your TikTok bio.
Your social media profiles are a powerful tool to reach new audiences and convert them into paying customers. However, if you don't have an easy way for profile visitors to access your eCommerce store or website, the chance of them converting is next to zero.
That's where your bio link comes in! With a clickable link in your social media bios, you can easily direct your followers to your website and encourage them to learn more about you, browse your offering and even make a sale.
On platforms like Instagram and TikTok, your bio link is the only clickable on your social profile. Yep, read that again! This is the only place where users can click to access your online store or website. So, making the most of this link is a must.
With a link in your TikTok bio, you can:
Boost your website traffic and get users one step closer to making a sale.

Increase the number of hits on your latest blog posts.

Easily promote your sales or offers and inspire users to take action.

Encourage your followers to join your mailing list and sign up in just a few clicks.
What is a TikTok Bio Link?
Just to set the record straight, here's exactly what your TikTok bio link is all about.
On your TikTok profile, you have the opportunity to add a clickable link to a website of your choice. In most cases, you'll want to add a link to your website to drive traffic to your own site.
But, you might also want to use a link-building tool (such as Milkshake or Linktree) to turn this one clickable link into a directory of web pages instead.
How to add a link to your TikTok bio
Now the bit you've been waiting for: a step-by-step guide to optimizing your TikTok account and adding your bio link.
Adding a link to your TikTok bio is similar to Instagram. It allows you to add a clickable link directly to your profile. Follow these two simple steps and add a link to your TikTok bio within minutes:
Open TikTok App > head to your profile page by selecting the profile icon in the bottom-right corner of the homepage.

Tap 'Edit Profile'

If you see the option of 'Website', add the URL of whatever you want to promote.
But, what if you can't see an option to add a link to your TikTok bio? Here are three important things to keep in mind:
The only way you can add a clickable link in your TikTok bio is with a business account. So, make sure to switch over to a business TikTok account to access this feature.

Only business accounts with more than 1K followers have access to TikTok's 'link-in-bio' feature.

You can now add clickable links to your bio on the TikTok mobile app only. Therefore, be sure to use your phone rather than a computer to add your bio link.
Switch to TikTok Business Account
If your TikTok account is a personal account and you want to use the TikTok bio link to promote your business, consider switching your account to the Business Account. TikTok's business account has more authority and lets you access handy features, such as the bio link.
Ready to make the switch? Simply follow these steps:
Tap on the profile at the bottom right of the screen.

Tap on the three lines in the top-right corner. This will take you to the Settings & Privacy page.

Tap Manage Account.

Tap Switch to Business Account.

Go back to your profile page, tap Edit profile button, and add a hyperlink to your site under the Website section.
TikTok Bio Link Ideas
The link in your TikTok bio can be any link you think will serve your purpose. Here are some of the URL options you might want to consider adding:
#1 Link to your website
If the purpose of your TikTok account is to drive traffic to your website, this is what you should do. Add your website link and show what sets you apart from the competitors.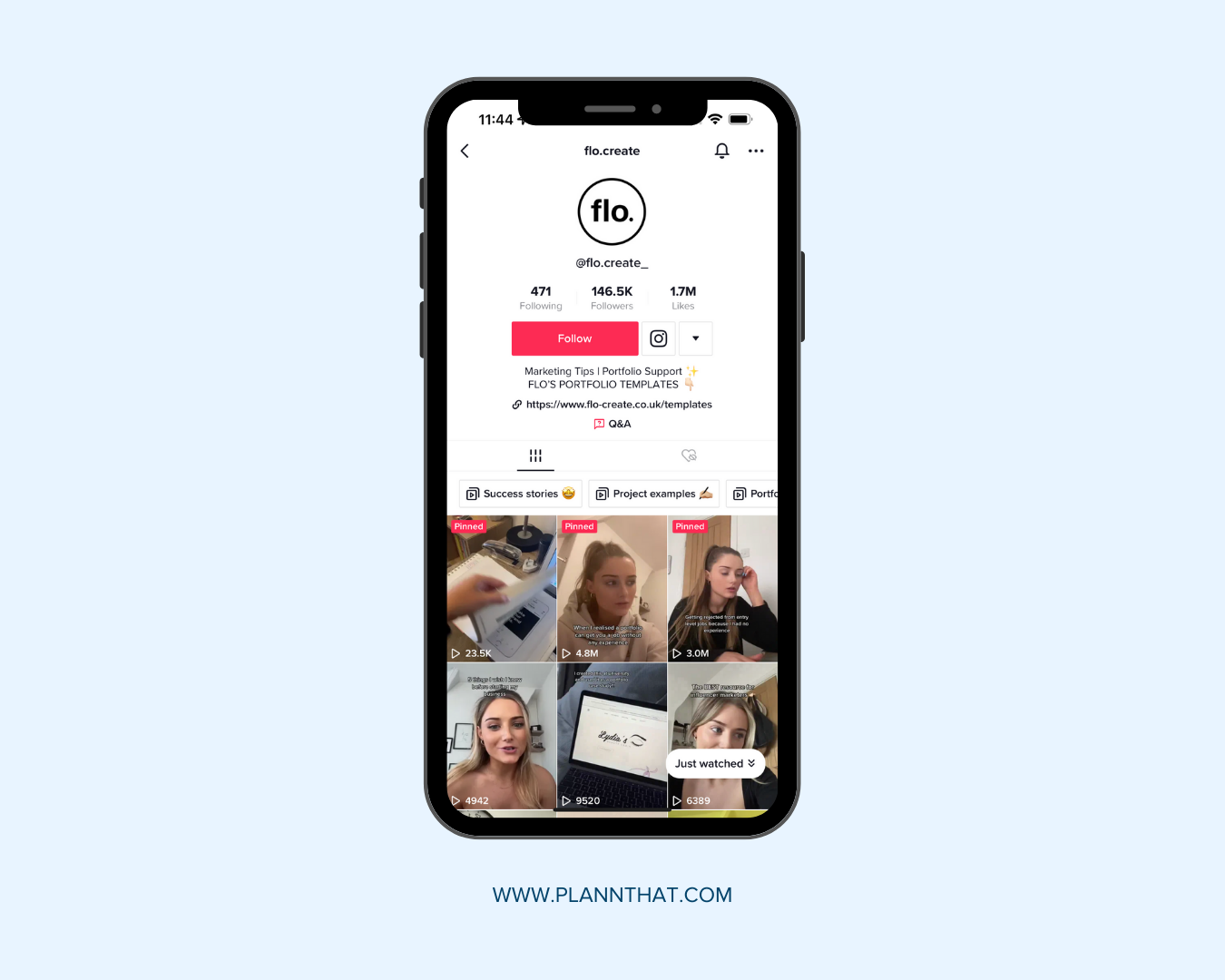 #2 Product Page
Link to a product page if you want to highlight an interesting range of products, promote your product page and invite more users to try them.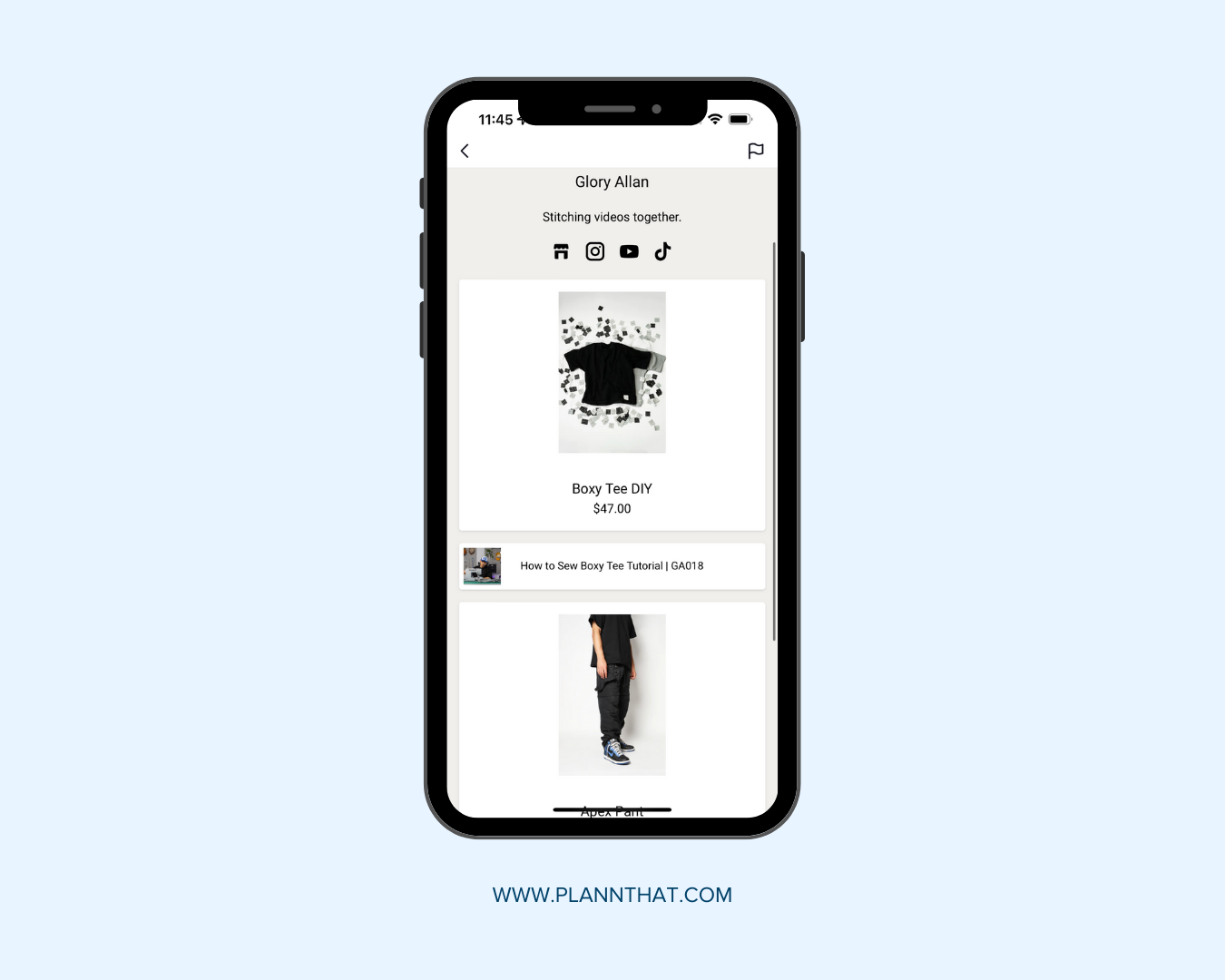 #3 eCommerce Website
TikTok is a must-try platform for e-commerce brands. Let the audience shop exciting deals from your website in minutes by linking to your online store.
#4 Other Social Media Accounts
If you want to raise the profile of your social media account, a simple way to do so is by adding a URL to your other social platforms.
#5 Do All In One With A Link Tool
Want to add more than one link to your TikTok bio? You can! Using a bio link tool like EasyLink, you can create a home page capable of storing multiple links in one convenient, easy-to-access location. Easy!
Linking Instagram and YouTube With TikTok
TikTok allows you to link your Instagram profile to your TikTok bio. By linking this account in your TikTok bio, you can seamless crosspost video content across these two platforms.
Plus, you can do the same thing with your YouTube channel. Simply follow these steps to link YouTube with your TikTok profile:
Open TikTok and tap on the profile at the bottom right of the screen.

Go to the profile and tap on Edit Profile.

Tap on Add your YouTube, add your YouTube account URL and click on Allow.
Voila, you just linked YouTube with TikTok.
With more than 1 billion users, and the ability to make a brand go viral, TikTok is emerging to drive more engagement for brands and businesses. Whether you have the website link feature or not, there's so much that brands can do on TikTok.
Psst… want to auto-post your TikTok videos with ease? You can with Plann! Put your social media content strategy on autopilot with our autoposting Reels and TikToks feature.
What are you waiting for? Sign up for a 7-day free trial of Plann Pro and level-up your social media strategy today.