Looking to grow your social media following? (let's just face it — who isn't?) As the insane visibility of using Reels has proven, there's no better way to do that than to be an early adopter of new trends. Jumping on new features quickly can seriously supercharge your growth, because the platform's algorithms reward users by showing their content more.
Feel like you don't have time to keep up with the latest social media trends and updates? We feel you! With things changing so often, it can be like a full-time job in itself. That's why we stay across the newest changes and update you in these blogs — so you don't have to!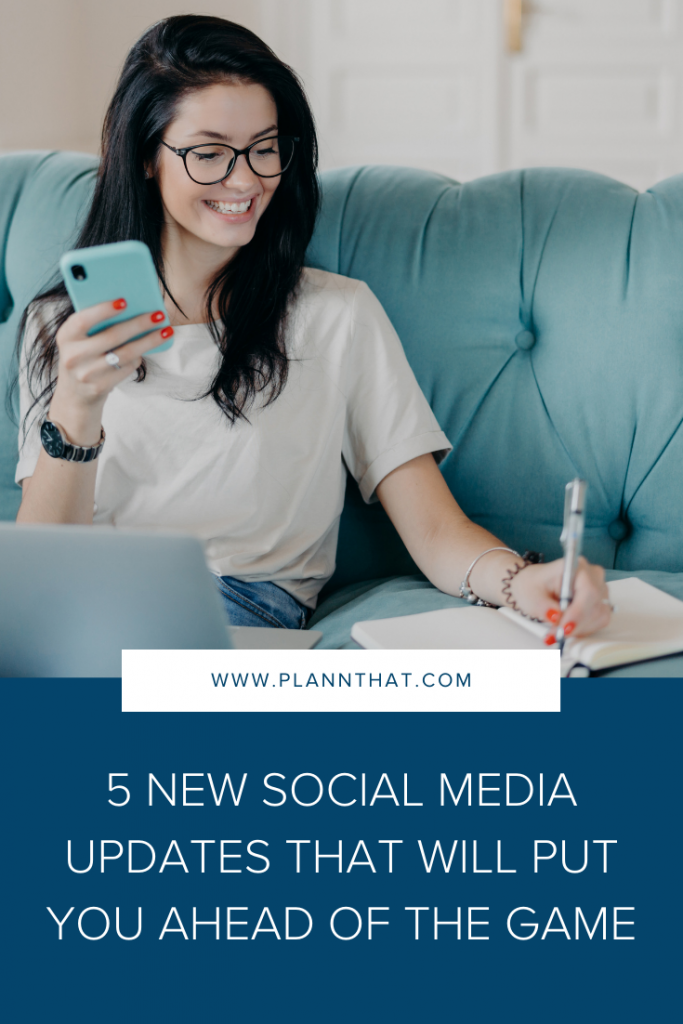 From new livestreaming features to Twitter's tip jars, here are 5 social media updates that will put you ahead of the game.
1. You can now add pronouns to your Instagram bio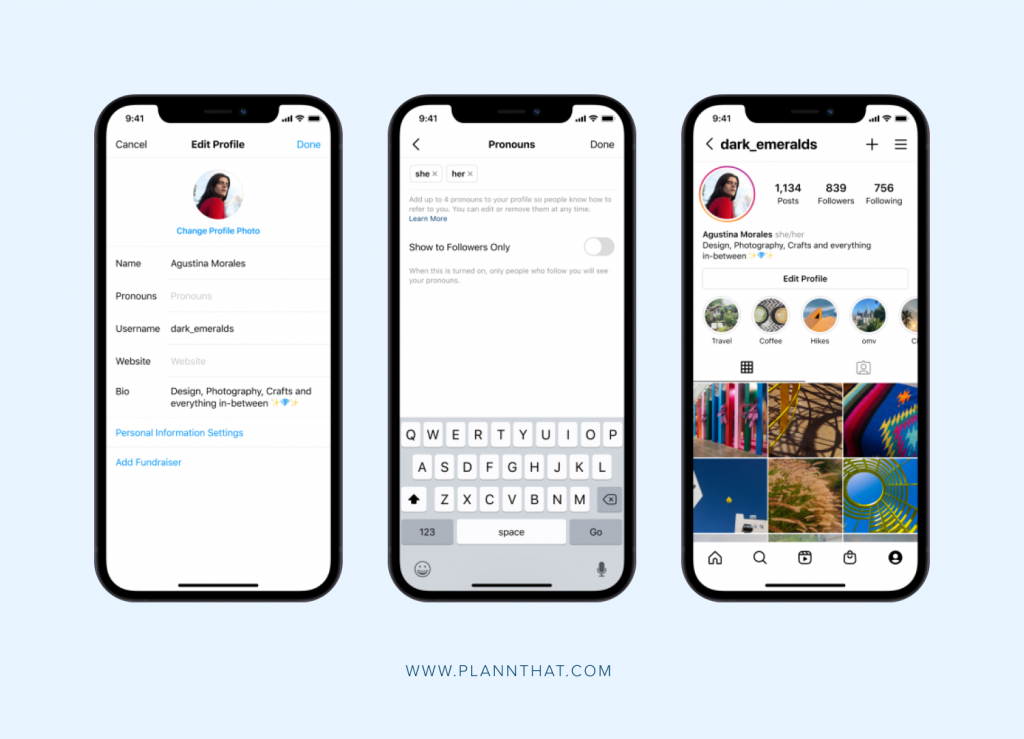 Instagram recently made an optional change to profiles, in order to help people be more inclusive on social media. Now, you can add gender your pronouns to your bio, such as her/hers, him/his, and they/them. Currently, you can add up to four pronouns (such as her/hers/she/shes) to show your followers how you would like them to refer to you.  
It's a small-yet-important change, because it's a step closer to people no longer assuming the gender identity of others. It also helps marginalized people be respectfully addressed in the correct way, and for their followers to avoid awkward misunderstandings. 
You can change your pronouns by navigating to settings and edit profile. Here, you will see the option to your pronouns, and can choose to show it to all Instagram users or only your followers.
2. Twitter has added a 'tip jar' button to help creators monetize their accounts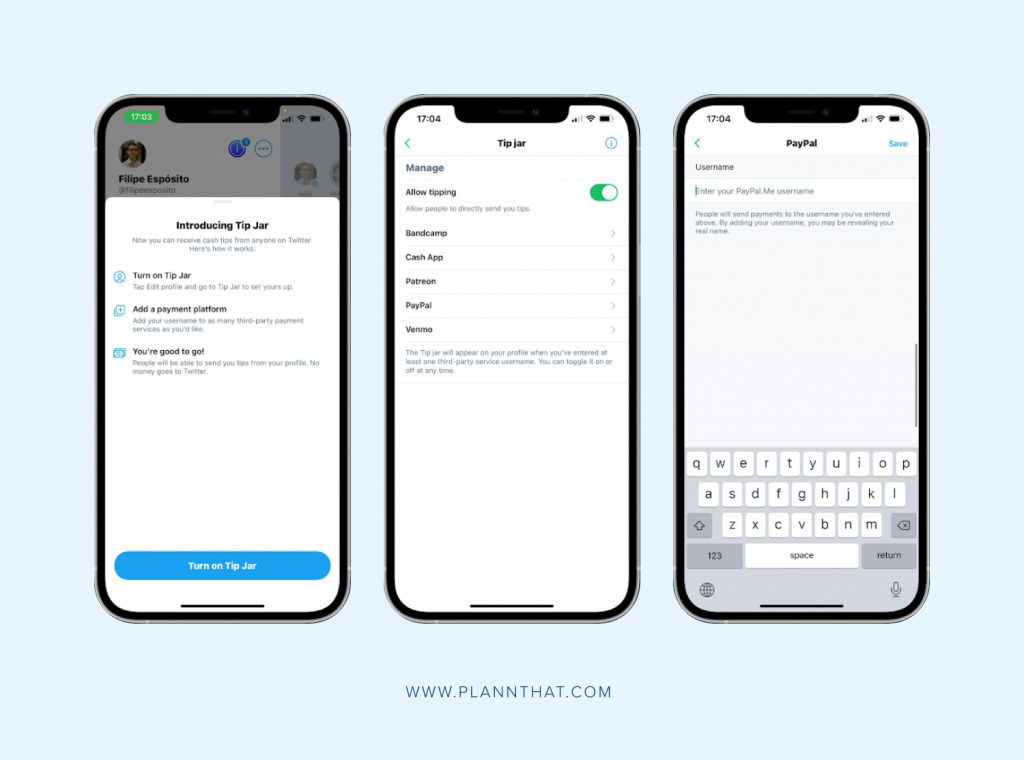 From OnlyFans to Patreon, it's no secret that intellectual property monetization platforms are huge right now. It seems that Twitter has clocked that, as they've been rolling out a series of features to help their users monetize their content. 
Their latest update isn't a new feature per se, but rather a handy button to help bring together all the creator's external monetization apps. Sitting next to the 'follow' button on profile pages, the 'tip jar' icon brings up a list of payment services or platforms that the account has enabled. Currently, the apps that are supported are Bandcamp, Cash App, Patreon, PayPal, and Venmo. By selecting your preferred payment method, Twitter will take you away from the app to show your support via donation. 
As a Twitter representative said in a statement: "Tip Jar is an easy way to support the incredible voices that make up the conversation on Twitter. This is a first step in our work to create new ways for people to receive and show support on Twitter – with money."
Currently, the button has only been rolled out to a select handful of creators — but they've said that more people will be able to advantage of it, soon.
3. Clubhouse is rolling out on Android

The darling of the audio world, Clubhouse, has a reputation for being exclusive. So exclusive, in fact, that up until now, Android users haven't been able to use it. Boo! The good news is, the Google gang no longer has to miss out on all the audio goodness or pull their dusty old iPhone out of storage in order to participate.
As of last week, the Android version of Clubhouse started rolling out globally — starting with US, then Japan, Brazil, and Russia. At the time of writing, it had already had over one million downloads in the Google Play store. But, unfortunately, this doesn't give you a guaranteed in — you'll still need an invite from a current user to join.
4. Instagram is working on scheduling lives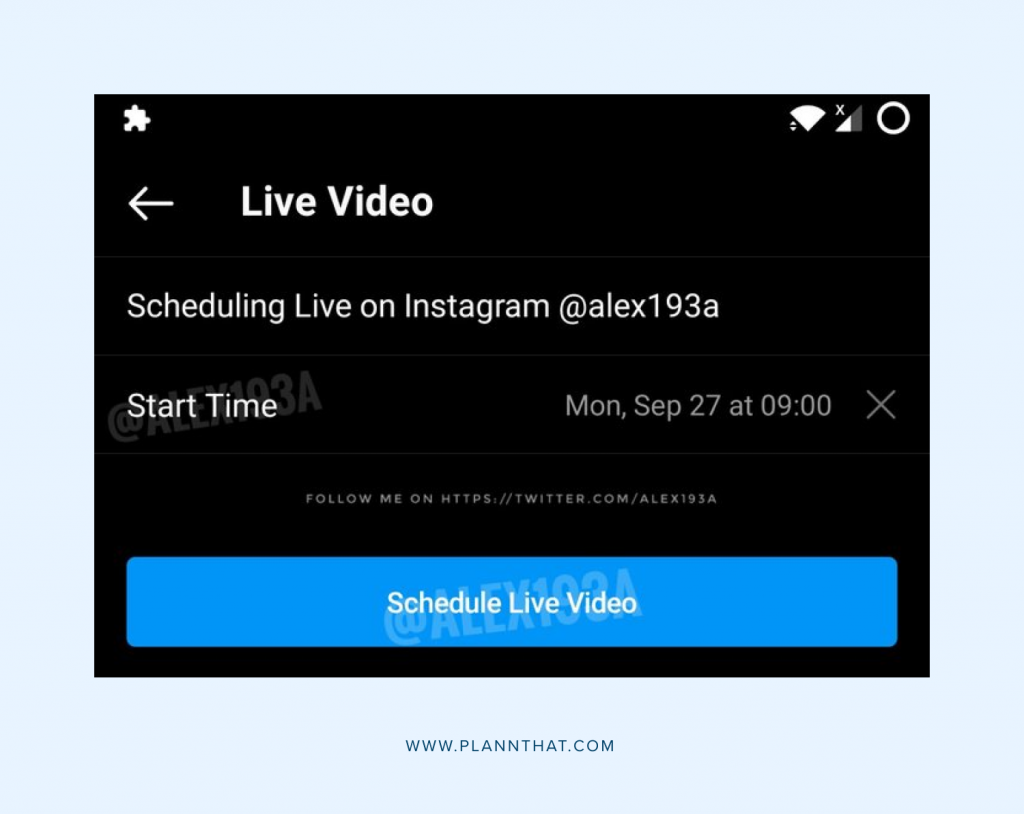 As much as may all like to pretend that Instagram lives are raw and off-the-cuff — let's be honest, there's usually a fair bit of preparation involved. That's why we're excited for this potential new feature that would make it easier to get organized for our Instagram lives. 
According to developer Alessandro Palluzi, Instagram is currently testing a feature that would allow you to schedule ahead your lives. Presumably, it would work similarly to Facebook lives, where you can name your live and select the day and time when you want to start live streaming.  With a bit of luck, people might even be able to subscribe to be notified of your live, to get more viewers! But, as it's currently all just in testing, we'll have to sit tight to see what happens with this one.
5. Pinterest is testing livestreamed events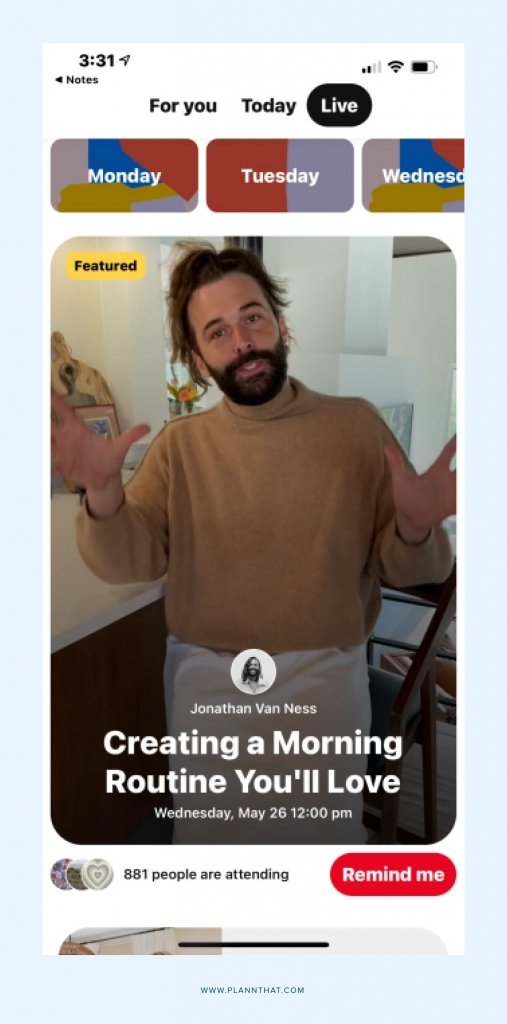 Speaking of livestreaming, Pinterest is jumping on the bandwagon too! The platform announced that this week, they will be hosting a 3-day long Creator Event to test how lives are received on the app. As Pinterest's Communication Manager Pinterest communications manager Marie-Joëlle Parent shared in a statement: 
"@Pinterest will bring Creators and Pinners together for a 3-day virtual event on the app on May 24-26th. We'll give Pinners access to drop into live-streamed, studio-style sessions directly on Pinterest."
Pinners can join a session live with Pinterest Creator Jonathan Van Ness and learn new morning rituals and self-care routines or learn how to style your wardrobe with fashion designer Rebecca Minkoff. Other featured creators include Pinterest food Creator GrossyPelosi who will show Pinners how to make an easy summer dessert, Peter Som will show how to make his most saved recipe and Hannah Bronfman will show how to create the perfect at home spa night, among others." 
While the event will unfortunately only be available to Pinners in the US, it's an interesting insight into how live streaming might work as part of the overall Pinterest ecosystem.  Given that tutorial-style content performs so well on Pinterest, live streaming actually lends itself perfectly to the platform — especially if there's an element of shoppability to it. We can't wait to see what happens here!
BONUS UPDATE: Instagram is adding insights to Reels and Lives

This just in! Instagram creator Adam Mosseri recently announced that they'll be releasing more insights for their video features.  Previously, creators could only access publically available data such as likes, comments and views. But now, they'll get more detailed data into the performance of their videos, including reach, saves, peak concurrent viewers and approximate earnings (for those who have monetized their account) This info can now be found in the insights panel on Instagram's Professional Dashboard, and is slowly rolling out worldwide. While it may seem like a small change, it's one that's going to help Instagram with TikTok, who already offers robust video insight data.
Make sure you're on our list so you can never miss a new feature, update or algorithm change!