As a small business, you're looking for ways to expand your network, reach new customers and inspire them to convert. That's why makes social media marketing such a powerful channel for businesses (like yours).
Social media gives you the opportunity to connect with potential customers at scale, completely free of charge. Through content that educates, entertains and inspires, you're able to build trust, showcase your expertise and give customers a reason to choose your business.
But we get it: building a social media profile from scratch can seem overwhelming. That's why we've pulled together eight key tips to help you get started with social media marketing for your small business.
Why social media is important for your business
There are so many different ways to market your small business. But if you're looking for a cost-effective way to reach relevant audiences and potential customers, social media marketing needs to be part of your mix. And here's why.
Social media gives you a direct way to interact with your customers, learn about their needs and find strategic ways to promote your products and services. Using both organic and paid social media activity you can boost brand awareness and move potential customers all the way through the sales funnel.
Still not convinced? Here are the five reasons why your small business needs to show up on social media:

• Social media helps you to connect with potential clients and customers wherever you work (whether that's in a specific local area or even globally).
• Social media helps you get to know your customers better, pinpoint their needs and challenges and find smarter ways to connect, convince and convert them.
• Social media helps you build social proof and trust with potential customers to make it easier to seal the deal.
• Social media helps you share and test ideas and validate products and services before you launch into the market.
• Social media even helps you grow and expand your team through professional social networking sites like LinkedIn.
Ready to get your small business set up on social media? Keep reading to discover eight expert tips to supercharge your success.
8 expert social media marketing tips for small businesses
1. Get to know your audience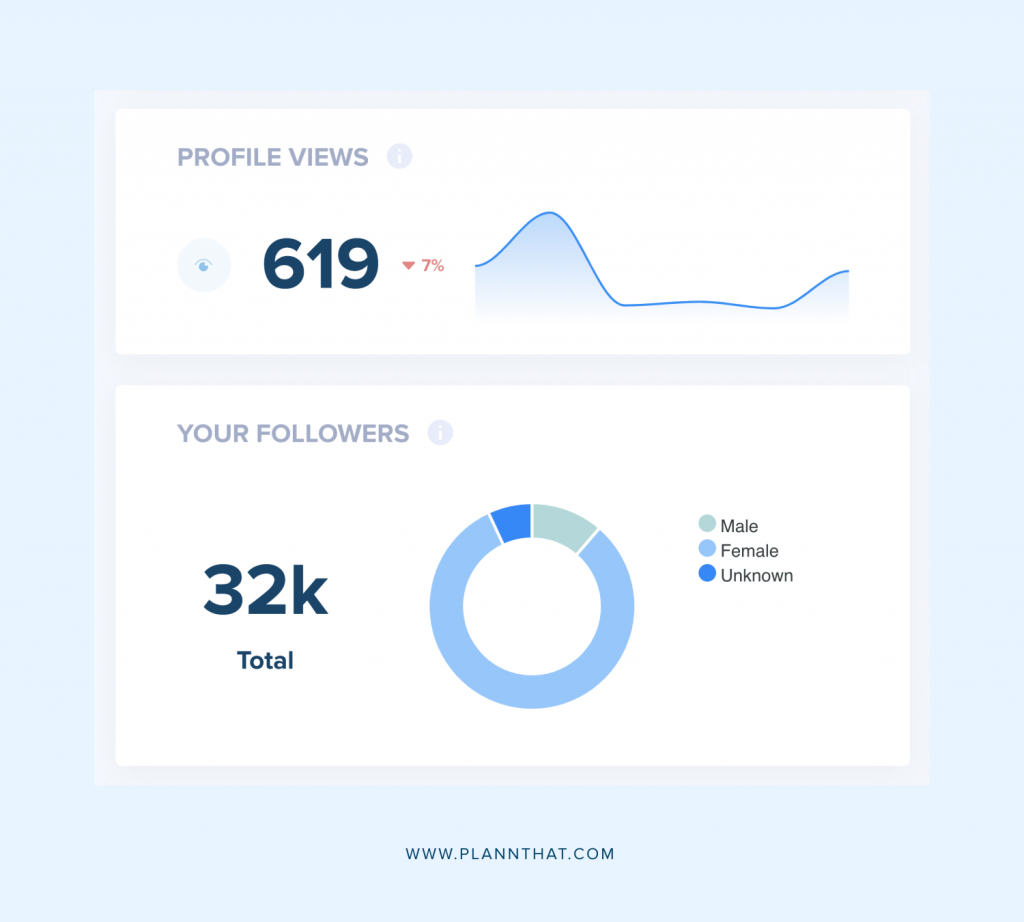 The first step to getting started on social media is deeply understanding your audience.
One of the benefits of using social media for small businesses is that you can score in-depth analytics and insights into who is engaging and following your business. From where they live, to their age and gender, you can start to gain a better insight into your audience on social media.
Plus, if you're considering things like social advertising, you can target and serve advertising content to specific users based on their unique characteristics.
But first, you must determine who your target audience is. Take your time to think about who your ideal customers are based on the following:
• Demographics (like age and gender)
• Location
• Interests
• Behaviors
Once you've got a clear idea of who you want to target and reach on social media, you can design organic and paid social media content that will resonate with this audience. This will help you cut through the noise and ensure every post you share will resonate with your target market.
2. Choose the right platforms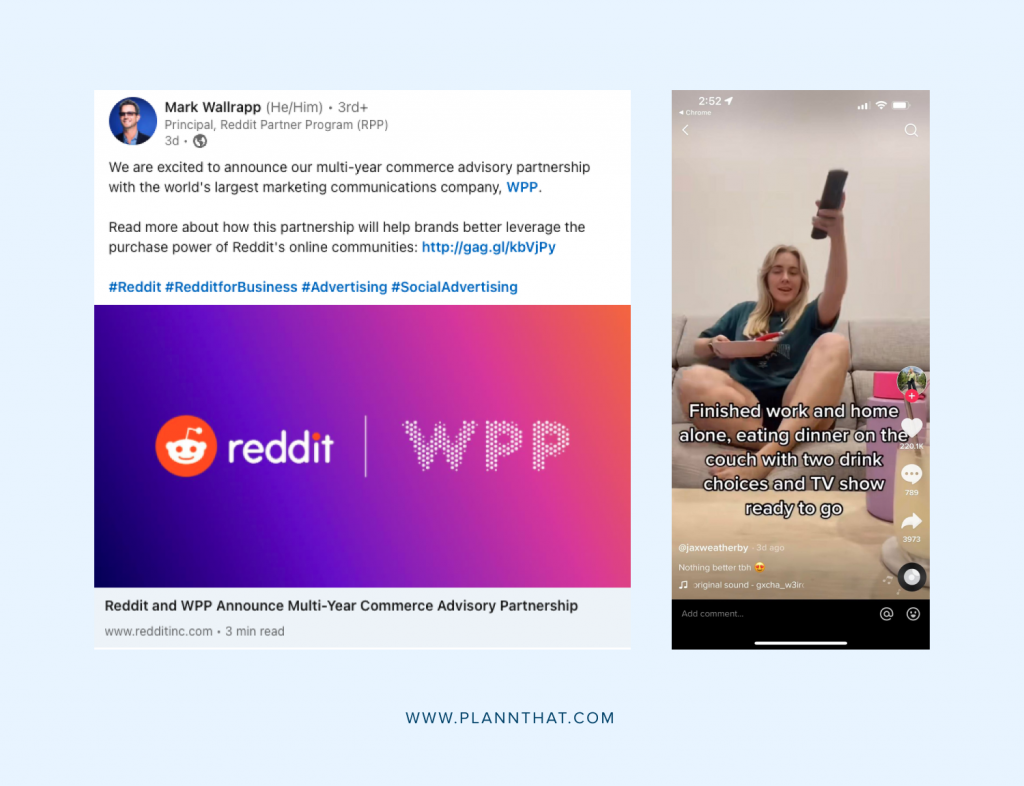 There are countless social media platforms to choose from to market your small business. But, not all of them will be right for your brand or your target audience.
Your gut feeling may tell you that if you're trying to reach Gen Z, you should avoid Facebook and instead focus on Instagram and TikTok. However, stats reveal that roughly a quarter of Facebook users are between 18 and 24.
What does this tell us? Well, you need to carefully consider which social networks are the best fit for your brand. Here's a quick guide to get you started:

• If you're looking to target younger audiences: try platforms like Instagram and TikTok

• If you're looking to target a B2B audience: try platforms like LinkedIn

• If you're looking to focus on paid social advertising: focus your attention on Facebook

• If you're looking to inspire audiences with visual content: give Pinterest a go
3. Craft a memorable social media bio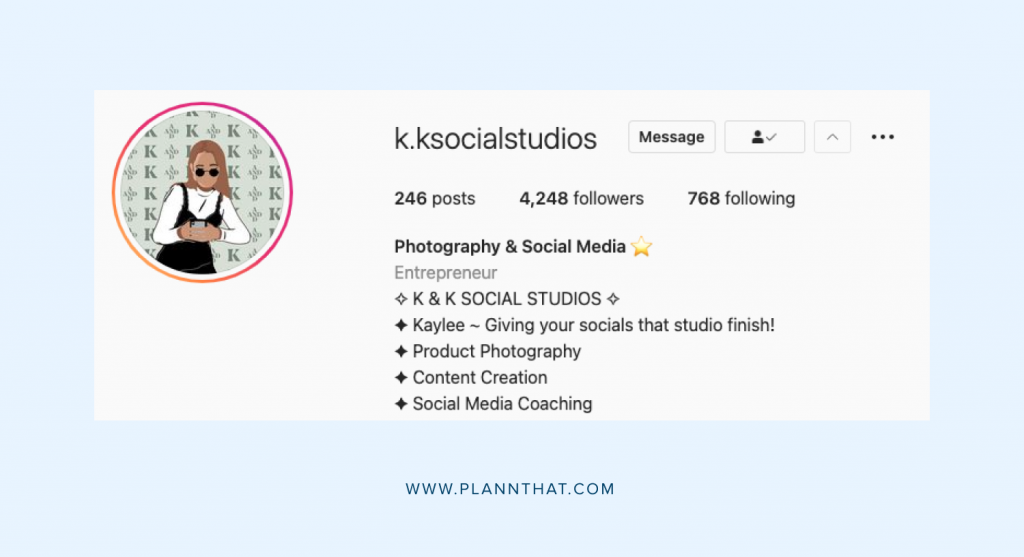 Once a user lands on your social media profiles, you want to give them a reason to remember and follow you. That's why it's essential to craft a convincing social media bio that clearly explains who you are, who you serve, what you do and what action you want profile visitors to take.
Plus, you want to use your social bios to showcase your brand's personality, so be sure to use strategic emojis, playful language and your brand's tone of voice to grab attention.
To help you structure your social media bios (particularly on Instagram), here is what you should include as a small business:
• Your business name and what industry you work in
• A punchy, memorable tagline that describes what you do and who you serve
• A snapshot of your key services or products
• Where you are based (such as using a flag emoji from your country)
• A call-to-action that encourages profile visitors to visit your website, follow your business or even download a freebie from your bio link
4. Create a social media strategy and plan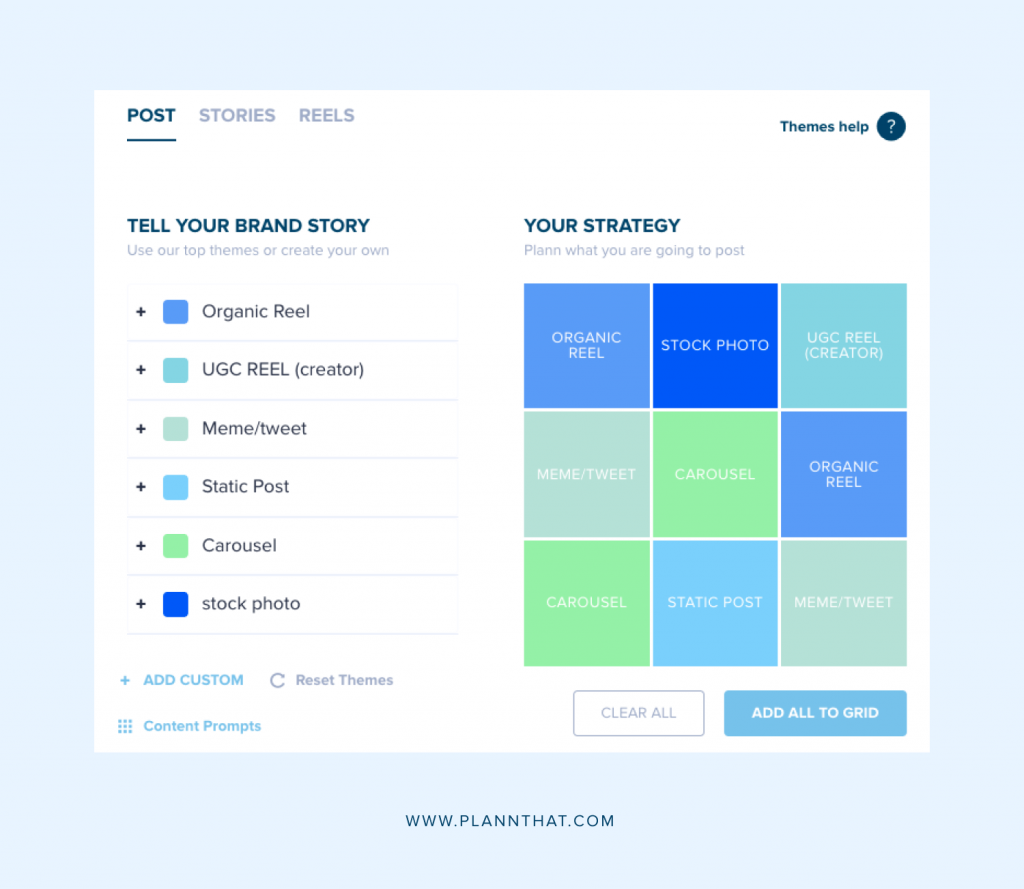 Before you dive into posting social media content, keep in mind that any marketing activity should begin with a strategy and plan. And social media is not an exception.
That's why taking the time to craft a considered social media strategy is key to giving your content purpose and impact.
So, what should your social media strategy include?

• Goals and objectives linked to your business objectives (such as increased revenue, a boost in website visitors or an uptick in app downloads).

• Key performance indicators (KPIs) that help you to track and quantify the success of your efforts over specific time frames.
• Content pillars that are aligned to the needs and aspirations of your audience and help you work towards your social media goals.

• Content posting schedule that explains how often you'll be posting to each social media channel and why.
A social media strategy is a checklist of everything you want to do and hope to accomplish on
social media. The more detailed your strategy, the more effective it will be.
Did you know you can build your own social media strategy, tailored to your business goals, with Plann? No matter your level of experience, you can set content themes and customize content prompts to keep you on track towards your goals.
And remember this strategy should be reviewed and refined over time (but more on that in a minute!).
5. Bring your high-quality content to life
After you've chosen your ideal platform and made a plan, it's time to develop content for that specific platform.
Need some inspiration? You've come to the right place. Here are a few social media content ideas to spark your imagination:
• Run a contest or giveaway to boost your organic reach
• Challenge your audience to take part in a user-generated content campaign
• Share a tutorial or how-to video that highlights your expertise
• Use a "This or That" poll to boost engagement
• Host an Ask Me Anything live broadcast to connect with your audience
Batch-creating a week or even a month's worth of content in advance can help you save time in the long run and ensure you're posting consistent high-quality content.
While developing your content, make sure you keep your audience in mind. Think about what will resonate with them and inspire them to engage with your content. Also, make sure to include relevant hashtags in your post captions so high-value users can easily discover your brand.
6. Create a content calendar and track performance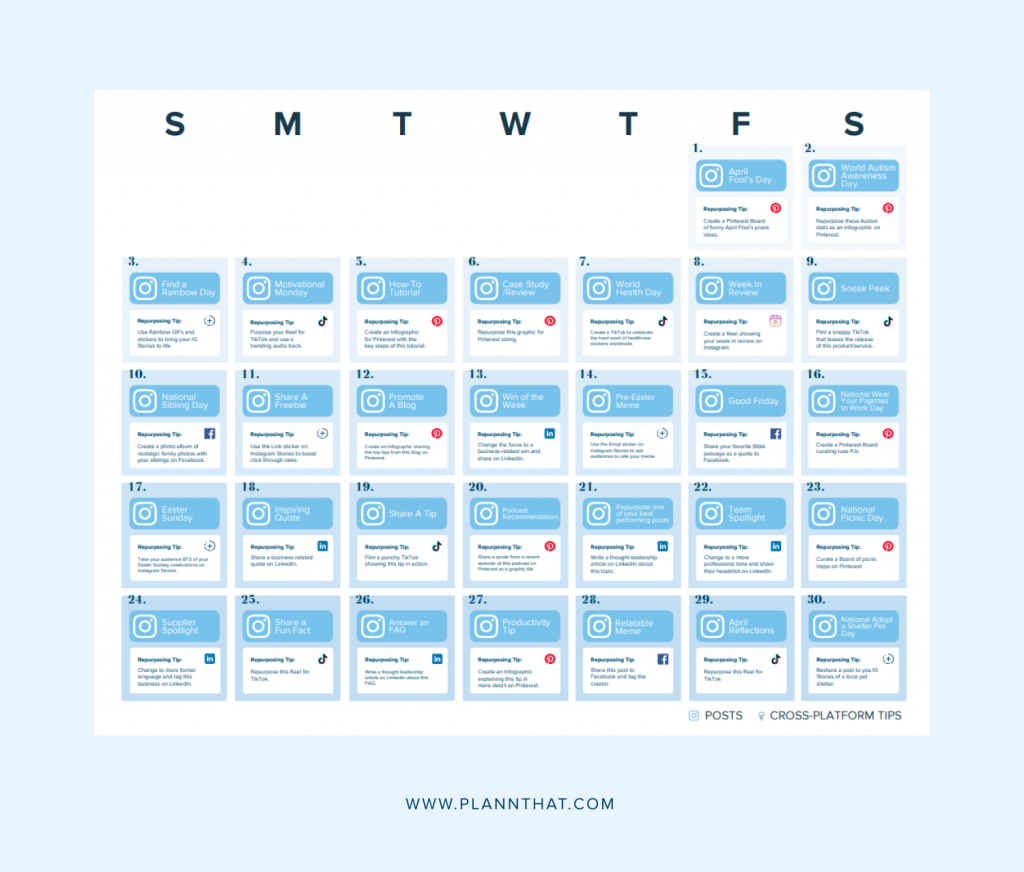 Once you've batch-developed social media content for your small business, it makes sense to create a content calendar. Creating a content calendar with Plann can help you save time you'd otherwise spend thinking about what to post each day.
The key to creating engaging content that will resonate with your audience is to track the performance of your previous social media posts.
Analyzing your post-performance is easy with Plann. Our easy to use analytics feature can help you understand what type of content works best for you. That means you can focus your energy on what's working (and ditch poor performing content pillars).
Psst… want to know exactly what metrics you should be measuring on Instagram? Check out which metrics you need to focus on instead of your follower count.
7. Proactively build relationships with your audience
The unique advantage of social media marketing for small businesses is that it allows you to communicate directly with clients and followers. Rather than asking for a sale right away, you can build connections over time using the power of content marketing.
When users interact with your organic content, it's a good idea to respond and spark authentic conversations. Ask open-ended questions to generate interest in posts and make sure to respond to all of your DMs in a timely manner.
By creating conversations in your post captions, you'll give the social media algorithms another reason to prioritize your content in the feed.
8. Sell using social commerce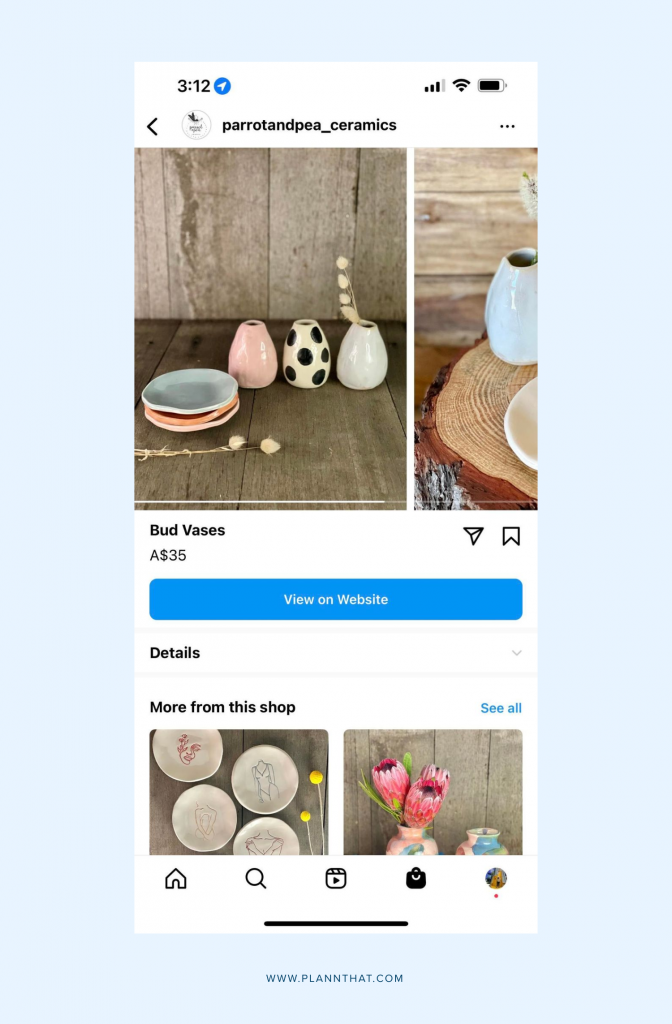 In recent years, social media marketing has grown to incorporate social commerce: the ability to sell your items directly via social networks. And business is rising, with a global market value of $89.4 billion projected for 2020.
By June 2020, 18.3% of U.S. people had made a transaction on Facebook, and 11.1% had done so on Instagram.
With social commerce, you may now sell your products and services using Facebook and Instagram shopping tools even if you don't have a website. This is a powerful way to boost your revenue and tap into new markets to drive further sales.
Ready to get started on social media as a small business?
Now that you know the importance of social media marketing for small businesses, it's time to implement the eight tips included in this article.
The good news? You don't have to go it alone!
Here at Plann, we've built your all-in-one social media suite, helping you go from building your strategy to posting your content to reviewing your post-performance in one handy dashboard. Go on, sign up for a free 7-day trial today.