Social media has evolved well beyond its roots as merely an online networking site. Now, platforms such as Facebook are giving brands and businesses cost-effective marketing tools to reach their target audience and convert them at scale.
With over 59% of the world's population having an online presence, it is up to you to get a slice of that pie and tap into booming social media platforms such as Facebook. By crafting a tailored social media strategy, designing click-worthy content and running targeted Facebook ads, you can take your business to a new level.
Still not sure if Facebook is the right channel for your business? Keep reading to discover why social media is important for your business and how to use platforms like Facebook to your advantage.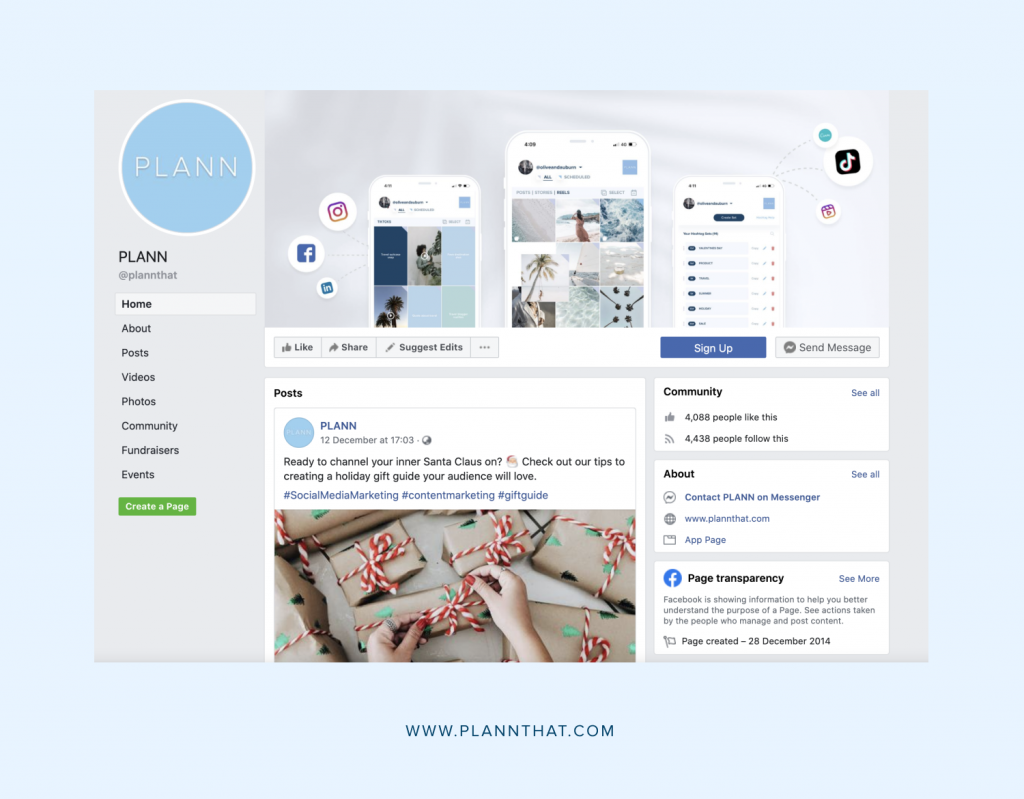 Why use Facebook for business?
With more than 2.89 billion active users, Facebook is an important social media tool for small business owners.
Contrary to popular opinions, Facebook is not fading away as a social media marketing channel. Instead, a whopping 1.93 billion people visit Facebook daily, using the platform to connect with brands, discover new products, and even share their latest product discoveries with their friends and family.
With so much daily traffic and an easy-to-use interface, Facebook is the best place to set up a Business Page and get started in minutes.
Building a Facebook Business Page is a great way to connect with your ideal target audience and foster an engaged community of potential customers. With the right strategy in place, you can attract high-value customers to your Facebook page, share your latest releases, drive strong conversions and even collect reviews and glowing customer feedback with ease.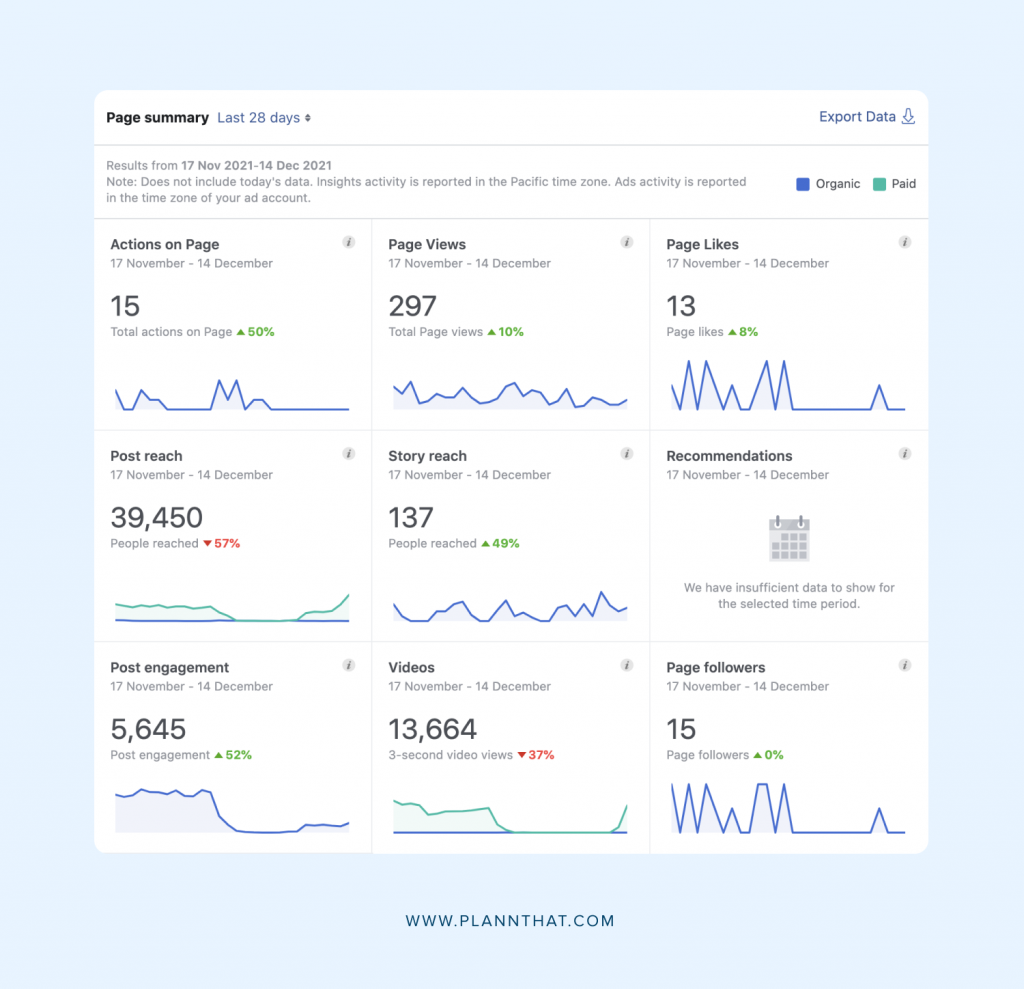 Plus, Facebook also offers native analytics data on your Business Page which you can use to track the performance of your content and make proactive changes to your social media strategy.
Sounds good? We agree! Let's dive into the business case of crafting a compelling and convincing online presence.
Why is a social media presence so important for businesses?
The stats speak for themselves: 6 in 10 small businesses say having an online presence is essential to their long-term success.
In the post-pandemic world where online shopping and eCommerce is the new normal, fostering an online presence has never been more important. Plus, mobile shopping from social networking sites (such as Facebook) is more popular than ever, with 66% of users supported by Facebook reporting to use their smartphones to discover new local businesses and events to support.
Here are three reasons why it is important to take advantage of creating a presence on Facebook for your business.
1. Tell your brand's story
People connect with stories, not products and services. So, one of the biggest benefits of an online presence is your capacity to share and promote your businesses' story to potential customers at scale.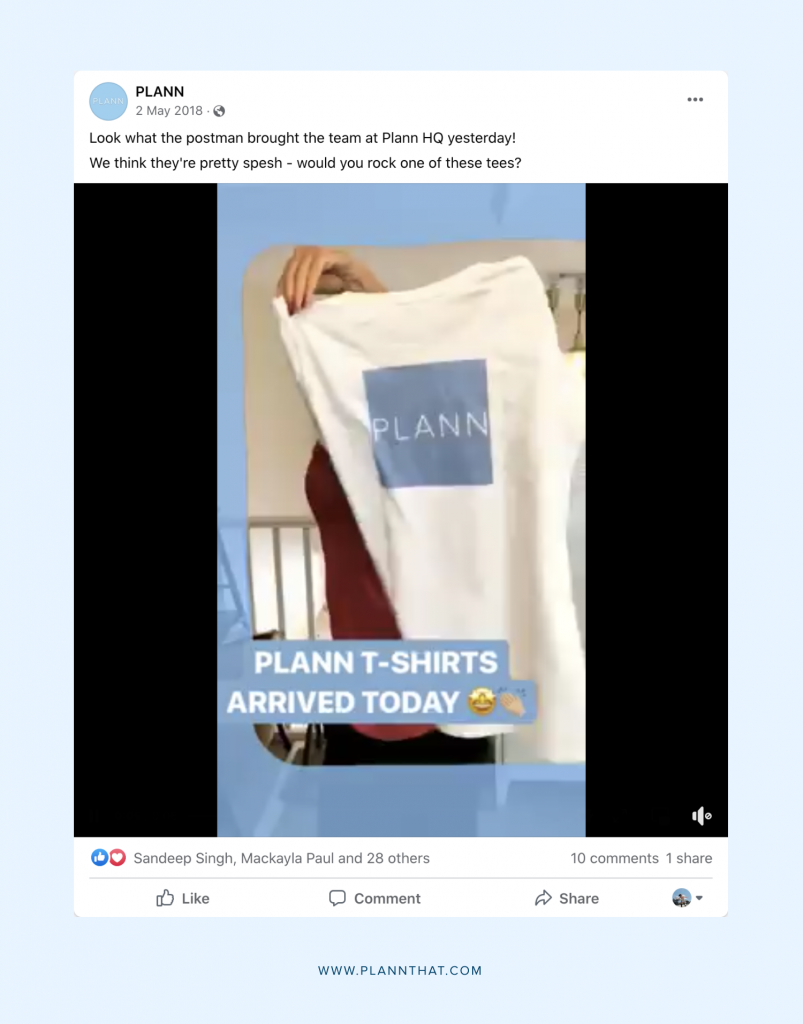 Rather than going straight into the hard sell, social media marketing allows you to bring customers behind the scenes of your business and educate your customers about what you do best. These brand-building posts help to build trust with audiences, showcase your businesses' story and forge long-term relationships.
Facebook is a great place to tell your business's story, interact with your audience and better understand them. Doing this will help your followers understand your brand and relate to you, which will turn them into customers. Again, people relate with people, not businesses.
2. Grow your audience with a budget
Facebook advertising is a relatively inexpensive way to market your business to users all across the world.
As an emerging small business, finding cost-effective ways to reach new customers is the name of the game.
Luckily, Facebook offers organic and low-cost ways to connect with new people every day. And even if you are not ready to begin using Facebook ads or ad tools to market your business, you can continue to grow through organic content by being consistent and proactively engaging with your audience.
3. Achieve your business goals
There is a simple logic behind building a name for your brand or business on Facebook.
Across all stages of the buyer funnel, Facebook gives you the tools and scope to build long-lasting relationships with users online. With a savvy social media strategy in place, you can deliver the right message to the right audience at the right time to foster new leads, engage potential customers and give them a reason to take action.
A strong social media presence reminds your followers of your business and creates the impression that your business is a leader in your industry. With a compelling online presence, you see tangible results from your social media marketing efforts and boost your chances of hitting your business goals, too.
As you can see, there's stacks to be gained by crafting a Facebook Business Page and a compelling online presence. Ready to put this new knowledge into action? Let's run you through a stack of practical tips to build your social media presence from the ground up.
How to build your social media presence on Facebook
Once you have set up your Facebook Business Page, creating content and driving engagement is super important to keep your customers coming back for more.
Want to maximize your results on social media? Here are ways you can use Facebook for Business to market your products, services and brand effectively.
1. Respond to messages
Facebook Messenger allows you to reply to your customers messages, even when you're not online.
Facebook Messaging for business gives you direct access to the whopping 1.3 billion people already using Facebook Messenger. Plus, more customers are using Messenger as a customer service tool, with many saying this communications channel is key to building trust with brands.
Start by turning on your Page's messaging feature so customers can easily ask questions and reach out to your team. Then you can set up automated responses, such as greetings, instant replies and away messages so your customers don't have to wait to hear from you.
Plus, you can even set up Facebook Messenger Ads to make it easier to score new leads, increase sales and get customer questions answered.
2. Use analytics
Facebook has a free analytics tool called Facebook Page Insights that collects data from your Facebook Business Page. This data includes everything from page views to the number of people on your page reached and the number of engagements your posts and more.
Why is this important for your businesses' online presence? Well, using these analytics and insights, you can plan out your content strategy, pivot your approach and focus your efforts on content that is going to drive strong results.
3. Target the right audience
Facebook offers excellent targeting tools to help you reach the right audience.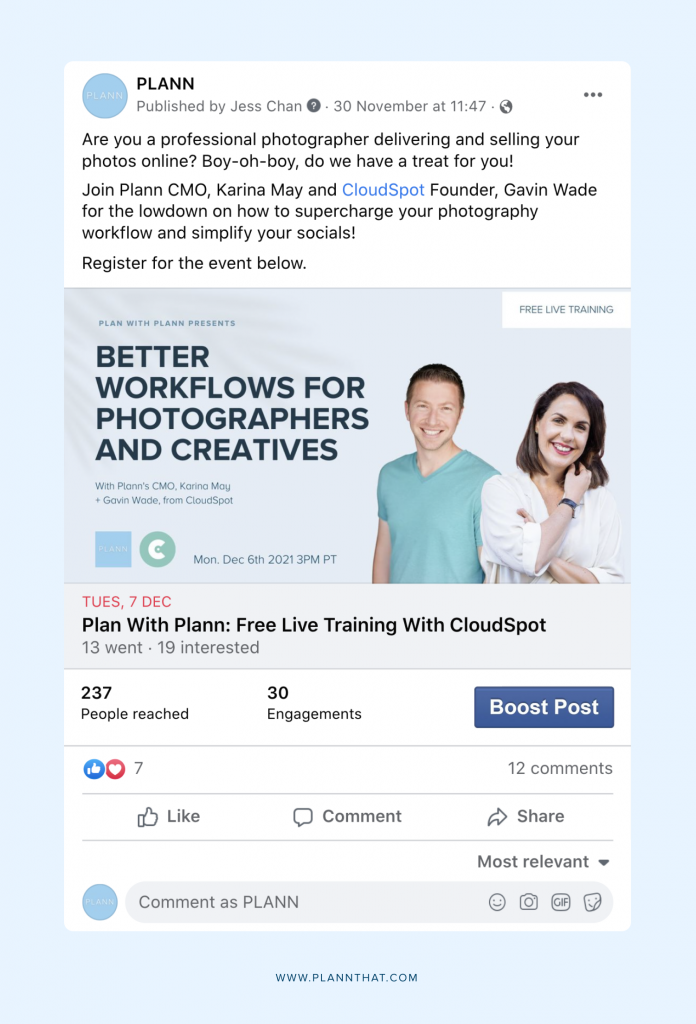 Facebook's "promote a post" tool allows you to boost content and tailor exactly who sees your posts on Facebook. The level of targeting detailing here includes everything from location to age ranges to interests and beyond.
Remember: using Facebook Ads without knowing your target audience is shooting in the dark, hoping to hit a target. Intead, it's important to set up a range of detailed audiences in Facebook Ads Manager to ensure every ad you run is reaching your ideal audience.
4. Personalize your brand
People relate to other people, not ads.
Your customers want to hear from you, connect with your team and understand why they should pick your brand over your direct competitions.
That's why creating personal and relatable posts and showcasing what makes your brand unique is key to building a successful online presence.
Jump in front of the camera for a Facebook Story, share a recent win from your business or show a day in the life of your job. All of these pieces of personalized content will create a lasting, emotional connection with your audience.
5. Engage with your followers
Your Facebook Business Page's following and community will not grow if all you do is drop posts and run. Instead, you need to be proactive about fostering conversations and responding to your followers on Facebook.
Visit the comment section of your posts, answer audience questions and be timely with your responses (nobody wants to be left waiting for days, right!).
The more authentic conversations that happen on your Facebook posts, the more likely the Facebook algorithm is to prioritize your content in the Newsfeed.
Conquer Facebook and build a thriving online presence with Plann
We are in an era where social media marketing and a thriving online presence is no longer a choice but a necessity. With a clear social media strategy and the know-how to master platforms like Facebook, your business can reach new customers, drive brand preference and conversion at scale.
Ready to take your business to the next level on Facebook? Sign up for a free 7-day trial of Plann today and you can manage your entire social media strategy from one effortless dashboard.