When it comes to social media, diversifying your approach can be a one-way ticket to marketing success!
Often overlooked, Facebook stories can play an important role in your social media strategy, providing you with new and unique opportunities to share content, drive engagement, and promote your brand online.
Since launching in 2016, Facebook stories have grown in popularity and reach. Today, over 500 million people use Facebook stories every day. This gives great story content newfound marketing power for growing businesses. 
Feeling unsure about where to start with Facebook stories? You're not alone. This is the Plann guide to everything you need to know about understanding, creating, and sharing stories on Facebook!
What are Facebook stories?
Before you can start using Facebook stories, you need to understand what they are and what they can do. Facebook stories offer a new way to connect with your audience, sharing full-screen short-form content designed to last just 24 hours before disappearing to the archive. 
When you share Facebook stories, you have a chance to represent your brand and communicate directly with your followers. Your story content will be visible at the top of your follower's newsfeeds. 
Like Instagram stories, Facebook stories allow you to share temporary content at the top of the home page. Unlike Instagram, Facebook stories provide you with simpler content creation tools and a wider range of story filters. If you fancy broadening your marketing scope, you can even use the Meta Business Suite to share stories to connected Facebook and Instagram accounts simultaneously. 
Why you should be using Facebook stories right now
Facebook stories have plenty of benefits for business marketing! Using the Facebook stories feature, you can achieve excellent reach potential, making the most of top-of-newsfeed content distribution. This is a surefire way to make your content stand out from the crowd!
By incorporating Facebook stories as part of your social media strategy, you can find new ways to target users on the Facebook platform. Over time, your Facebook stories can help you drive engagement and even boost conversions. Every time you share new content, you provide your brand with a louder social voice. 
As you continue to share stories on Facebook, you can maximize business opportunities, building brand awareness, growing your audience, and working toward your sales goals. Success is just around the corner!
Your Facebook stories how-to guide
The best thing about Facebook stories is that they are easy to use, even if you're a beginner in the digital marketing world. To help you get started on the path to Facebook fame, we've put together this simple step-by-step guide. 
Setting up a Facebook business page
In order to share Facebook stories on behalf of your brand, you'll need a Facebook business page. You can set this up right here on the Facebook dash. 
As you prepare to launch your Facebook business page, remember to keep your branding in mind. Your page should showcase your business name, logo, colors, tone, and contact details clearly. This includes your website and email address!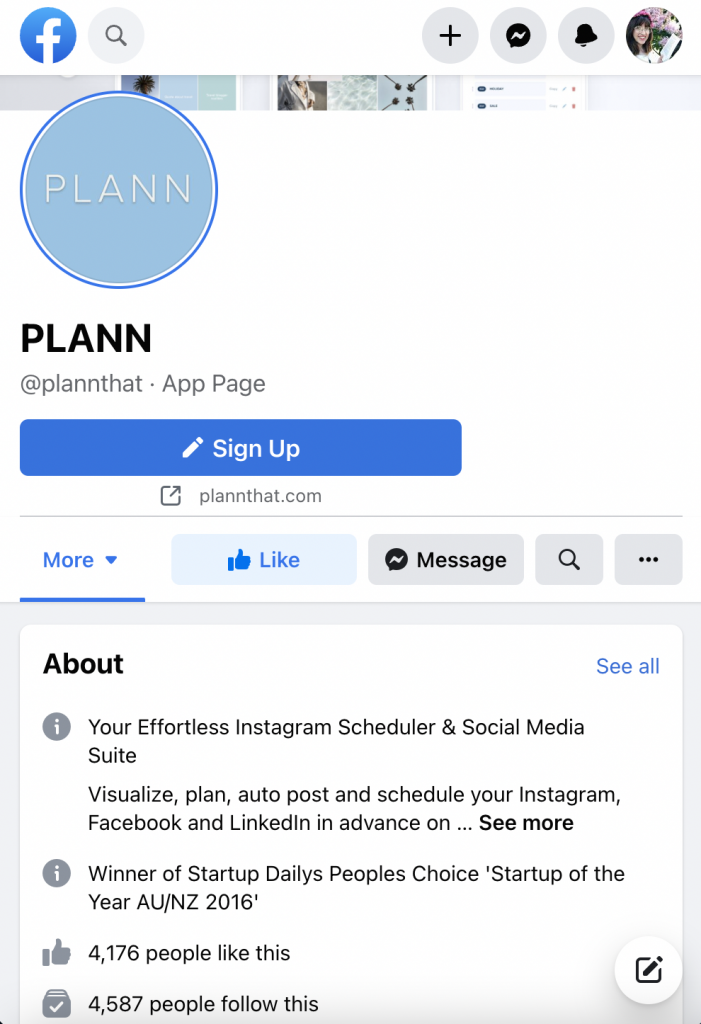 Setting up a Facebook business page isn't just an investment in your stories strategy. It also opens up plenty of opportunities for you to access additional marketing tools. You can even use the Meta Business Suite and connect your Facebook and Instagram presences in one convenient location. 
Planning content for stories
Next, it's time to start planning! Before you launch straight into Facebook stories, it's a good idea to create a content plan, helping you ensure that your stories are clear, effective, and on brand. 
Take some time to think about your existing social media calendar and your Facebook audience. What questions do your followers ask often? What kinds of content usually produce the most engagement? What do you want the world to know about your business?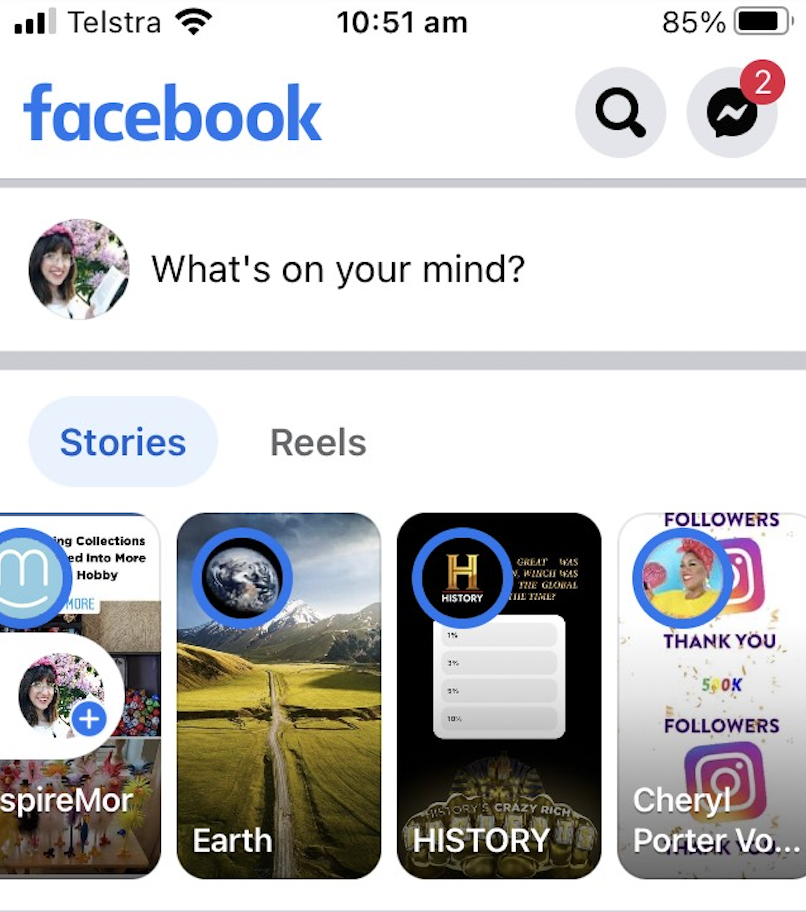 Considering these details can help you produce high-value content that will make your Facebook audience sit up and take notice. This is essential in ensuring that your Facebook stories are as effective as possible in promoting your brand. 
Creating Facebook stories 
Finally, it's time to create your first Facebook story! You can share Facebook stories from a mobile or desktop device. However, the mobile app tends to offer a greater range of features, so this is the best place to start.
When you've logged into Facebook on your device, tap on the profile icon at the bottom right of your screen. Scroll down and select pages. Then choose the page you want to post your Facebook Story to. Scroll down until you see your profile picture, accompanied by a + icon. Click this, and select create story.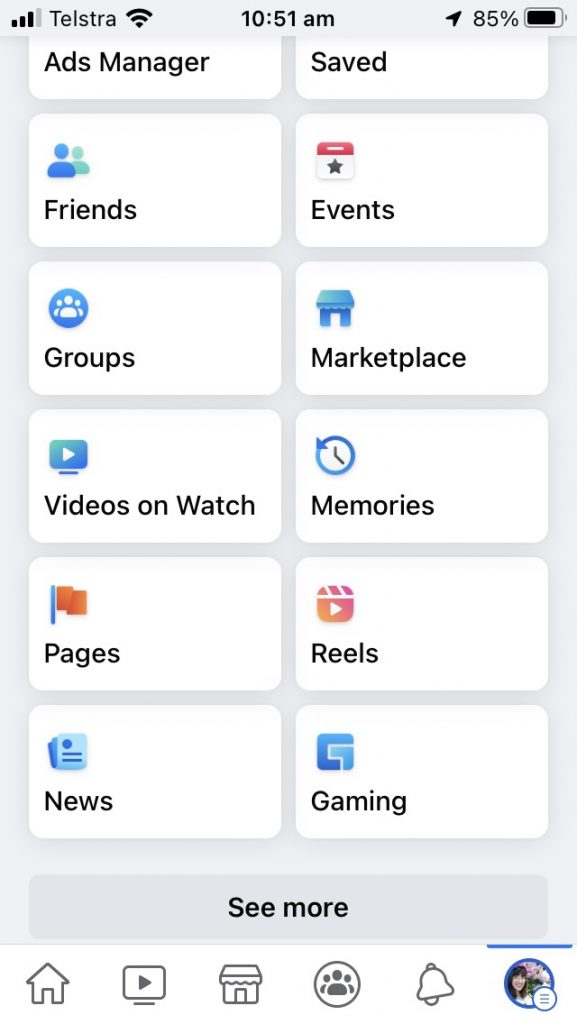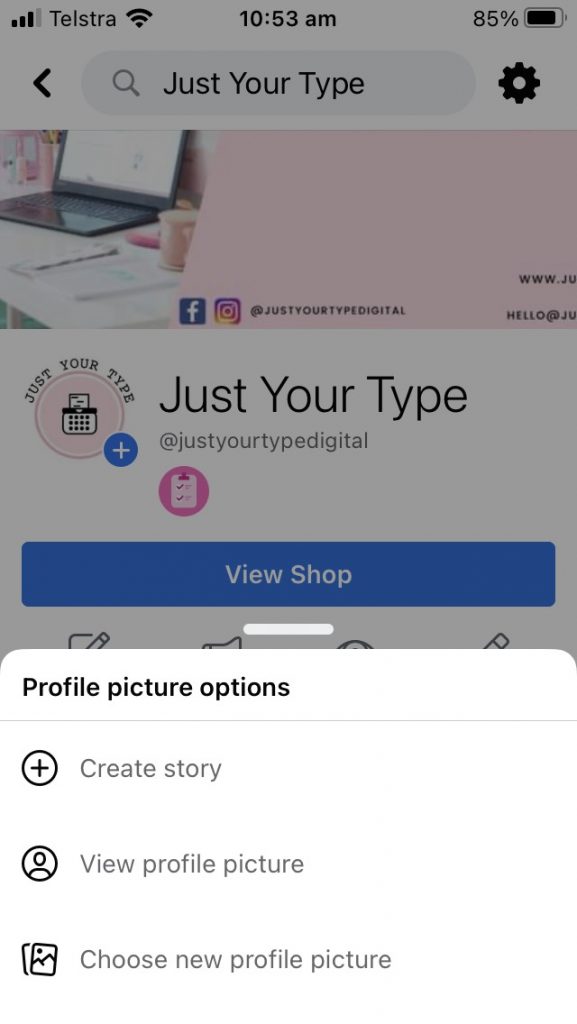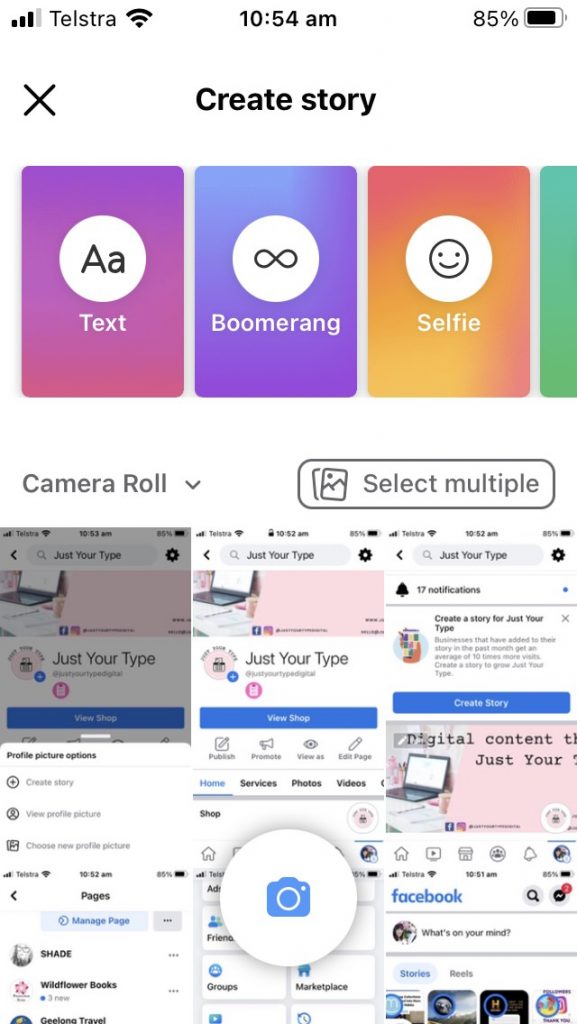 From here, you'll be directed to a story creation tool, where you'll have access to a range of story types, including text, boomerang, selfie, and green screen story options. Some options will direct you to a camera tool, while others will allow you to create using existing photos and text only. Choose the method that suits your content plan, and get ready to start creating! 
Using Facebook story features
Facebook stories have grown over the years and today offer a great range of features to help you produce stories that look great and communicate effectively. 
As you start creating your story, you can use the camera and filter tools to capture new content. Alternatively, use text features to add written information. Select your font by pressing the font button that appears at the bottom of your typed text. Next, choose from a range of brightly colored backgrounds. Pro tip: Choose a color that matches your brand style guide!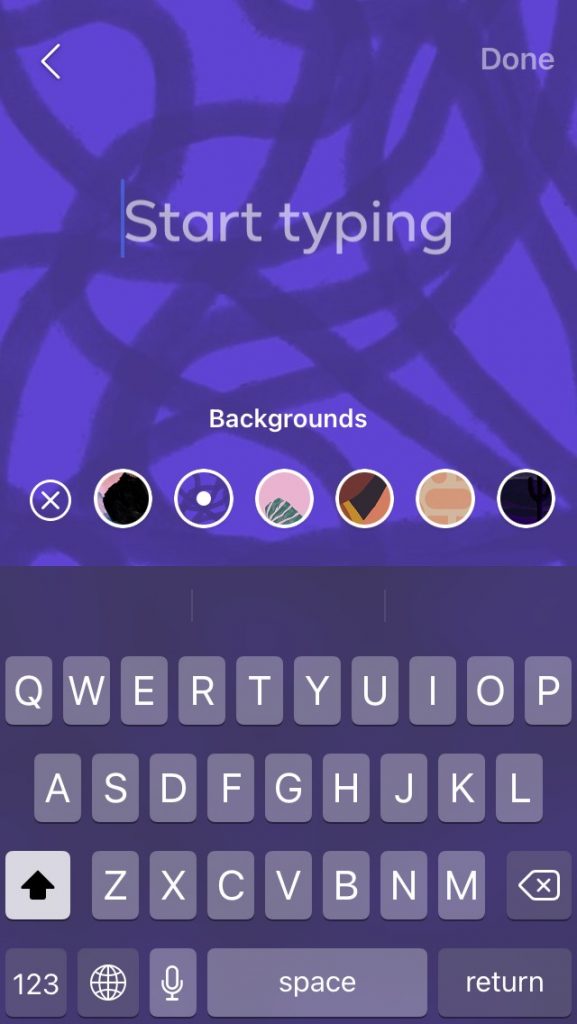 Alongside text overlays, you can add a range of stickers, including graphics, timestamps, location tags, music tracks, donation options, polls and questions, and more. These are all accessible at the bottom of your screen. 
Want to add an image from your camera roll to your Facebook story? Easy! Using the sticker menu at the bottom of the screen, slide all the way to the last option. Choose more to access more sticker options, and tap the photo icon to add images from another source.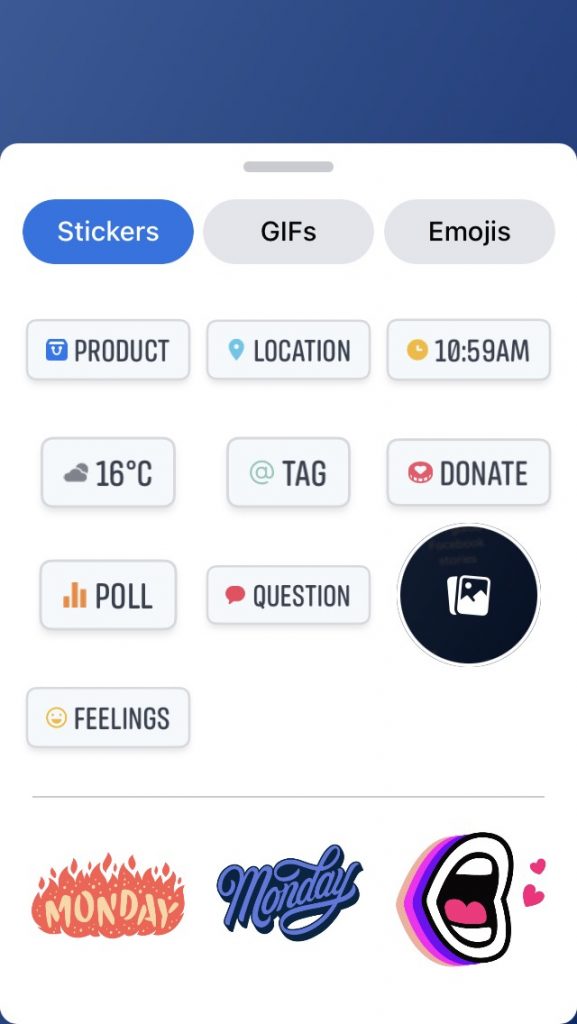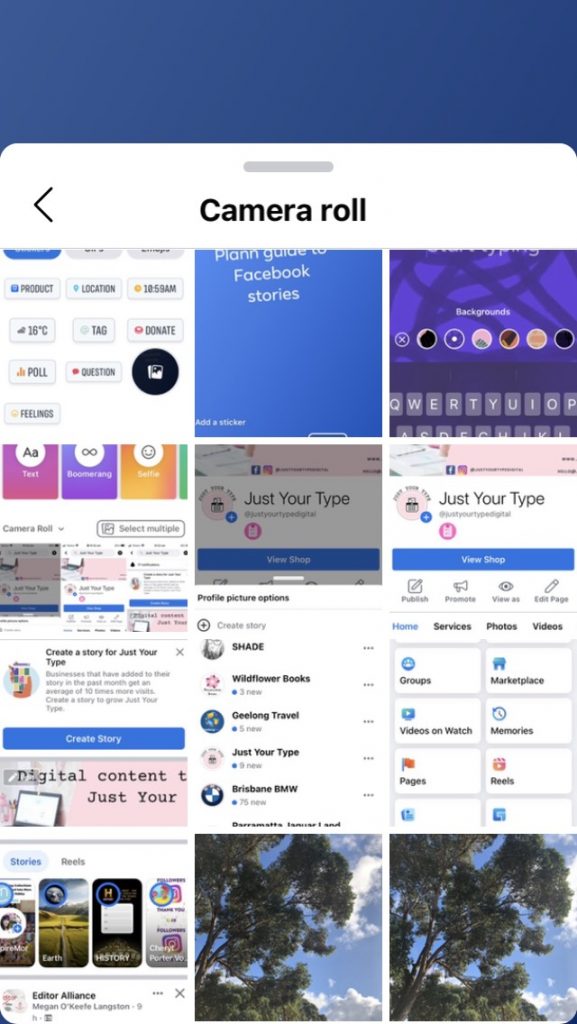 Publishing your Facebook story
Once you've finished adding elements to your Facebook story, you're ready to hit publish and share your content with the world! 
To share your Facebook story, all you need to do is select the share to story option, available at the bottom-right of your story creation screen. This is the final step in the story publishing process.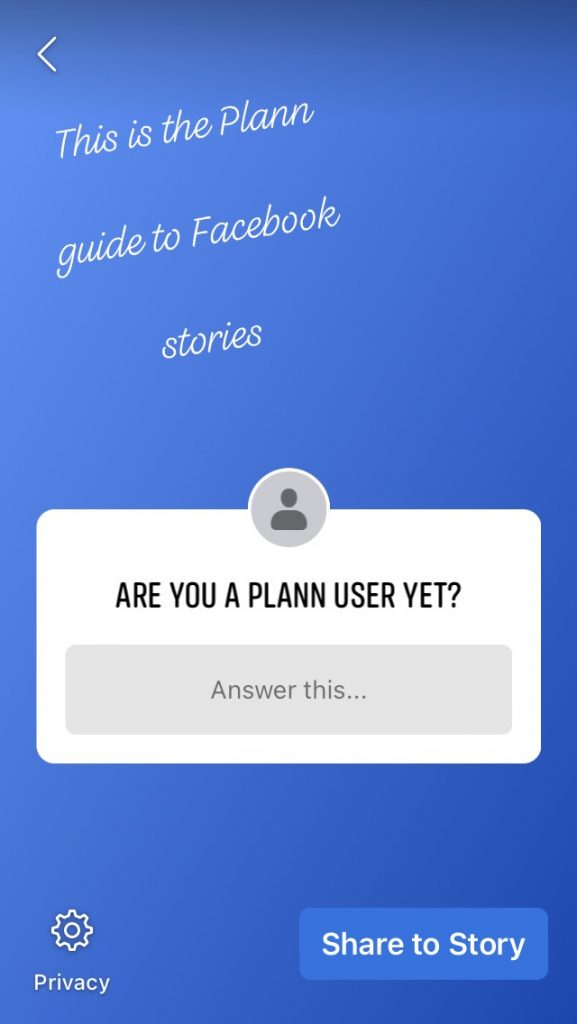 Your story will take a few seconds to upload. Once the upload is complete, you'll see your page profile picture circled in blue. Clicking on this will allow you to see your story live, just as your audience will see it at the top of their newsfeeds. 
Checking your story stats
After sharing your Facebook story, it's important to keep track of how your content is performing. This way, you can adjust your content plan and improve your marketing strategy for the future. 
When your stories are active, you can tap your profile picture to view them live. At the bottom-left of your screen, you'll see an eye icon. Click on this to see who has viewed your current stories.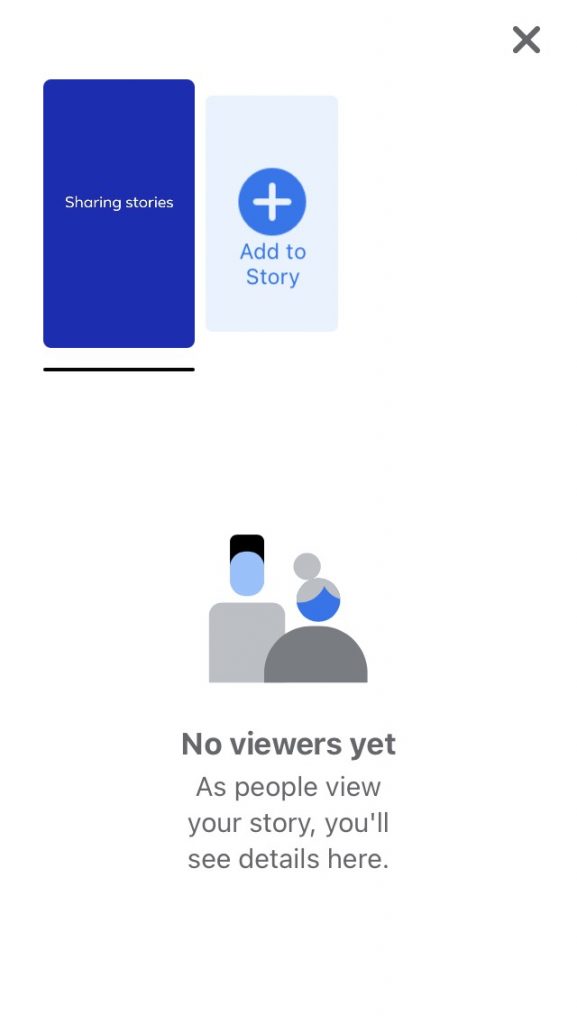 After your stories have disappeared, you can still check on your stats! Your Facebook insights will provide plenty of information for you to work with under the content overview tab. Here, you'll be able to learn about reach stats, conversation rates, engagement details, and more.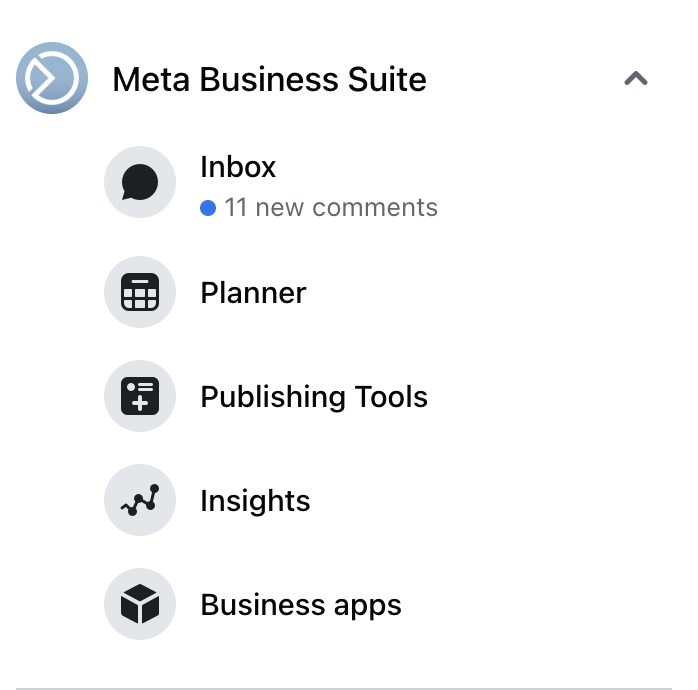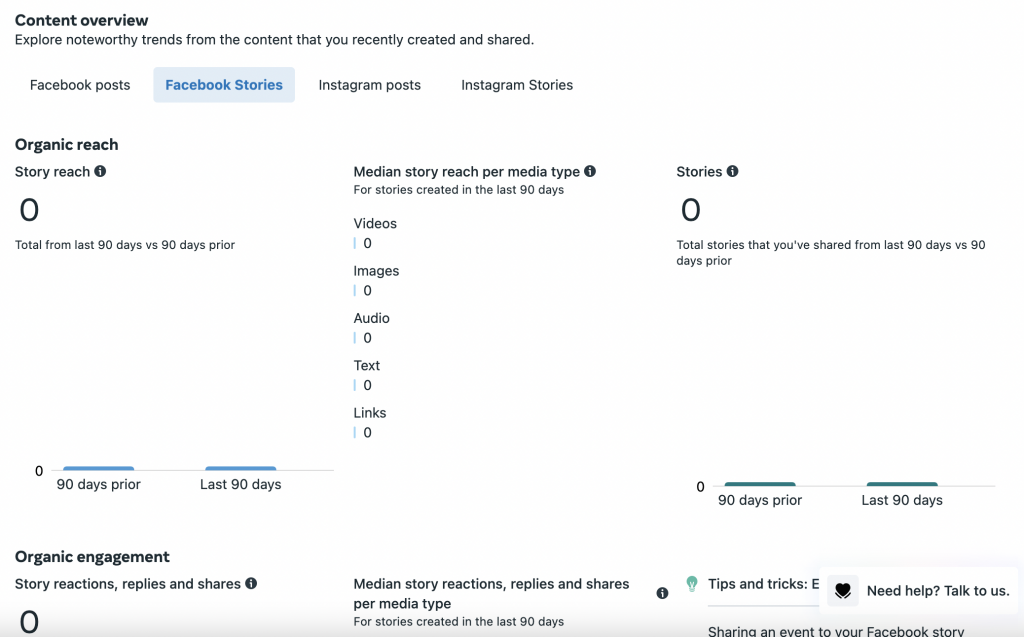 Answering your FAQs
Still have questions about Facebook stories? Here are our answers to some of your FAQs.
Does Facebook show who viewed your story?
Can you see who views your Facebook story? Yes! While no one else can see your story viewers, your page admins can. This information is available only while a story is live and is accessible using the eye icon at the bottom-left of your screen.
How do you add music to a Facebook story? 
Wondering how to add music to your Facebook story? Easy! All you need to do is use the sticker menu at the bottom of the story creation screen. Choose the music sticker, and select the song that matches your vibe. 
How do you delete a story on Facebook?
Shared something you didn't mean to? Don't panic! Deleting a Facebook story is easy. All you need to do is click on the story and select the ellipsis icon at the top-right of your screen. Here, you'll find the delete option. 
Does Facebook notify users when you screenshot their story?
Wondering if Facebook is telling everybody which stories you've screenshotted? The answer is no! Facebook does not currently notify story creators when someone takes a screenshot. This means you can keep sourcing inspiration from other people's stories without worrying about notification spam.
How do you access the Facebook story archive?
Want to access your old Facebook stories? The Facebook archive allows you to refer back to old story content after it disappears from public sharing. Make sure your archive is turned on, 
Then click your profile picture, followed by more and story archive. Here, you'll find all your old Facebook stories, not including those you've deleted. The Facebook story download option also applies here. You can download old stories for resharing! 
Plann'ing for Facebook
Our Plann'rs are amazing Facebook story creators, and you could be too! Get started by signing up for a free 7-day trial of Plann today. Happy Facebook story posting!