INTRODUCING AUTO POST FOR CAROUSELS TO INSTAGRAM
New! Schedule and auto post your carousel posts to Instagram with Plann.
Choose to schedule-and-forget ALL of your Instagram grid posts giving you enhanced, deep focus time without any interruptions.

Carousel posts are the style of Instagram posts you see where you can scroll through up to 10 images and videos within one post, just like a slideshow.

Available on both Plann Desktop and Plann Mobile App on iOS, you can now design, create and auto post your carousels to Instagram from anywhere!
** Android coming soon.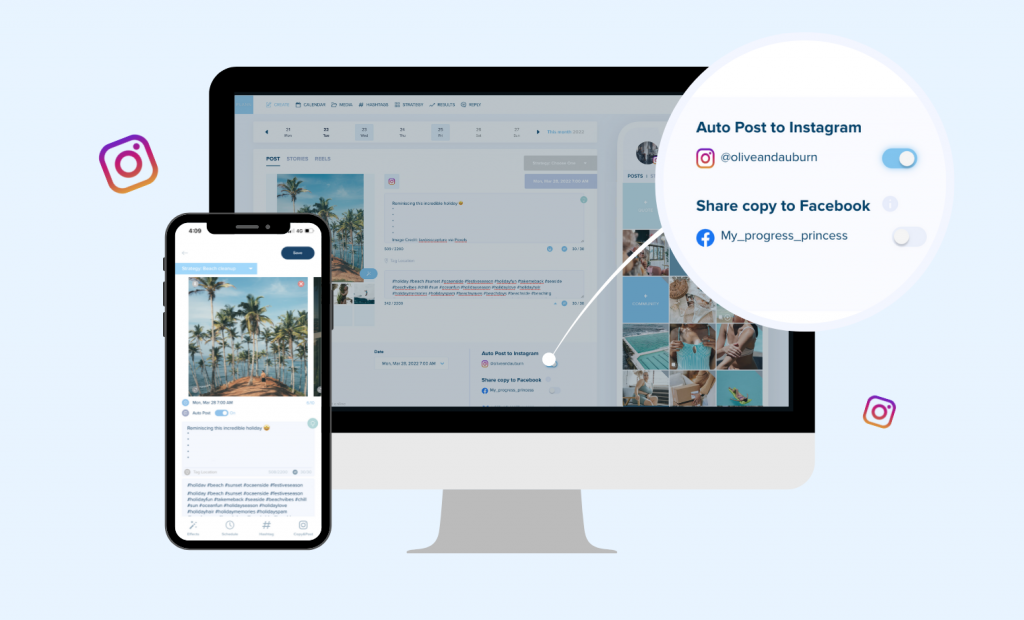 WHAT IS AN INSTAGRAM CAROUSEL POST?
Carousels are a way that you can share up to 10 photos or videos in one post to your Instagram grid. It's the perfect way to tell a compelling story on your grid!
CAN I AUTOMATICALLY SHARE MY INSTAGRAM CAROUSEL POST TO FACEBOOK TOO?
If you connect your Facebook account to Plann, you can absolutely share your Instagram carousels to your Facebook Business page at the same time.
That's two platforms you've scheduled in one step! While scheduling your carousel, simply choose to 'Share Copy to Facebook' and Plann will look after this for you.
Please note: Facebook does not support carousel posts that are a mixture of photos and videos, so this will only work for carousels that are either all images or all videos.
WHY SHOULD I USE CAROUSELS FOR MY BRAND?
Whether you are launching a new product, telling your brand story, showcasing customer reviews, or utilizing user generated content, carousels are a great way to show off your brand to your target audience.
Carousels are one of Instagram's best post types to encourage higher saves and increased engagement from your audience. By integrating these into your Instagram strategy, carousels can help you tell your brand story, boost your following, and even drive product sales.
WHAT TYPE OF IMAGES AND PHOTOS CAN I ADD TO A CAROUSEL?
Carousels are limited to 10 images, videos, or a mix of the two for Instagram.
(If you want to auto share this Carousel to Facebook too, you'll need to make sure your carousel are either all images, or all videos)
Images
File Type: JPEG
File Size: Images must be less than 8MB in size
Shape: Must be cropped (4:5, Square)
Videos
File Types: MOV and Mp4
File Size: Videos can't be more than 100MB in size
Video Length: Max 60 seconds, 3 second minimum
Shape: Must be cropped (Square, 4:5 MAX)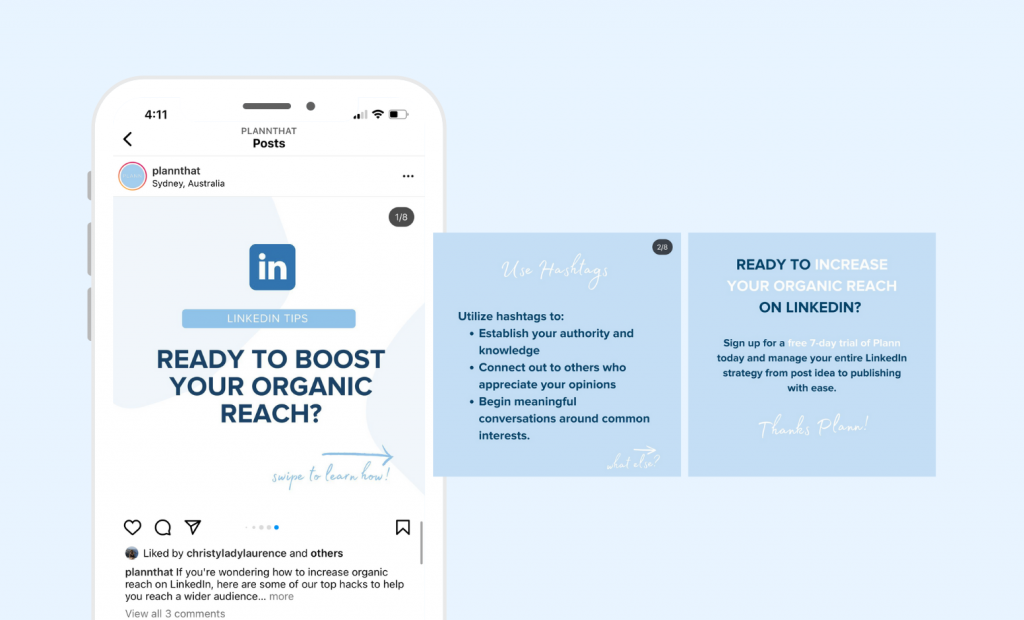 CAN I TAG ACCOUNTS AND LOCATIONS IN MY CAROUSEL POSTS?
Yes! You can now pre-tag any Instagram Business account, as well as geolocations, in your carousel posts that are scheduled to auto post to Instagram.
Read more: How to Tag Accounts in Instagram Posts
WHO IS CAROUSEL AUTO POSTING TO INSTAGRAM AVAILABLE FOR?
Carousel Auto Posting is now available for everyone with a Plann Plus (paid) subscription and an Instagram Business Account that is connected to their Plann workspace.

Note: Facebook's API does not currently support auto posting to Instagram for Creator or Personal accounts.
Read more: How do I set up an Instagram Business Account?
HOW DO I TURN ON INSTAGRAM AUTO POSTING WITH PLANN?
If you haven't already, here's how to set-up your account for Instagram autoposting.
Once your Instagram Business account is connected to Plann, setting up auto posting for Instagram is easy.
Simply login to your Plann workspace, navigate to your 'Settings' and make sure auto post is toggled on.
Read more: How do I Turn on Auto Posting?
Read more: Having Trouble Auto Posting for your Instagram Business Account?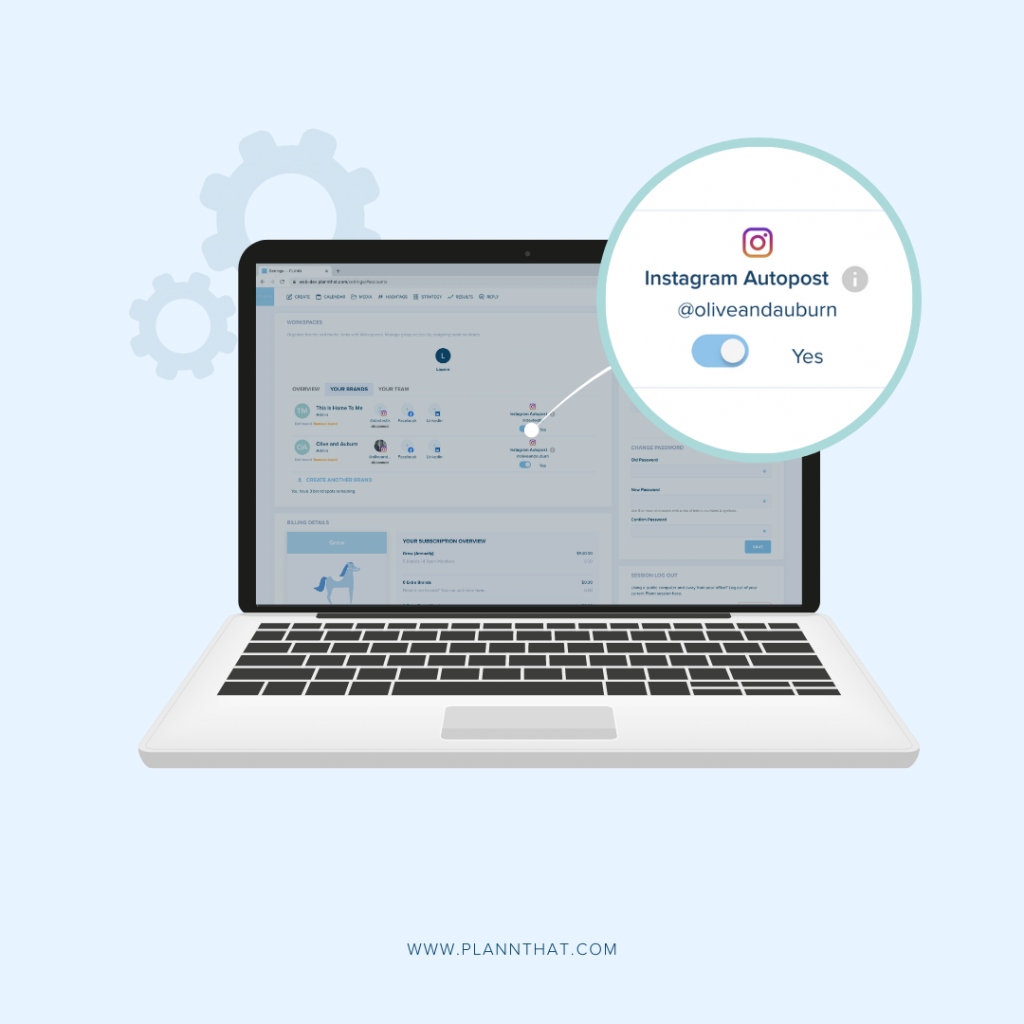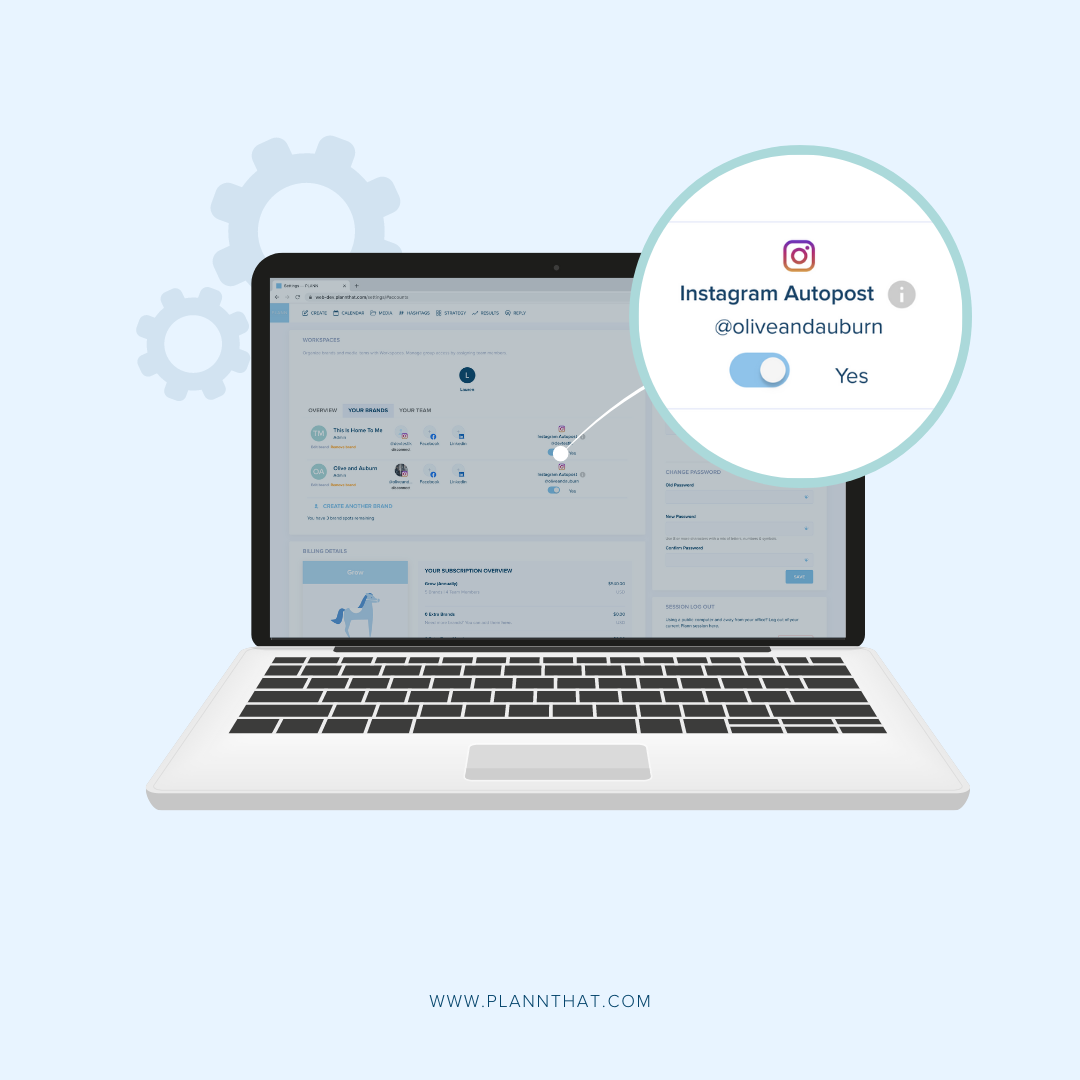 AVAILABLE ON PLANN WEBAPP AND PLANN APP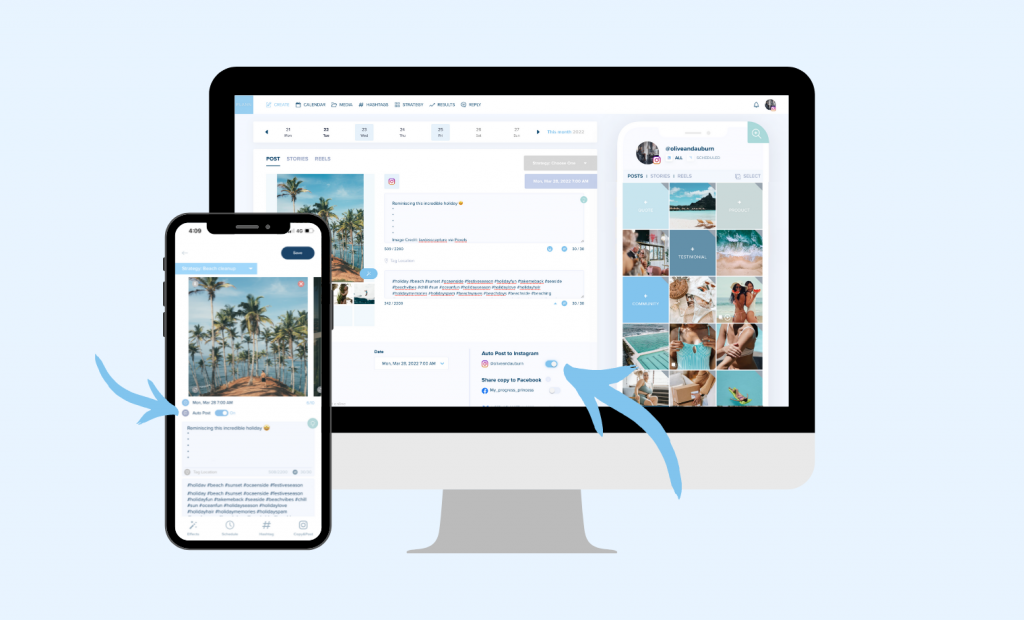 Watch our Customer Education Manager, Ashley, walk through how to create and schedule a carousel to auto post to Instagram in less than 2 minutes:
Available now with an upgraded Plann Plus subscription, you'll also get:
– Pre-tag usernames, suppliers and business besties in posts for when they're published live to Instagram.
– Auto post your first comment at the same time as your Instagram post to help include hashtags, instantly.
– Unlimited amounts of hashtag sets (to auto post into your first comment!)
– Auto posting (and re-posting) across TikTok, Instagram, Facebook and LinkedIn social media platforms
– Unlimited media uploads and scheduling tools
– Social Starters, our done for you caption solution!
– Custom events on your calendar to design your own content, editorial or brand schedule
– Advanced Instagram analytics
Gift Plann to your friends, family or followers

Gift your friends, family, or followers $10 off Plann with your unique referral link!
By using your unique link, you'll gift them a month of Plann free, PLUS, you'll get $10 Plann credit just for sharing a favorite tool.
Find your unique link in your Plann settings to gift the sunshine in someone's day
HOW TO FIND YOUR UNIQUE REFERRAL LINK: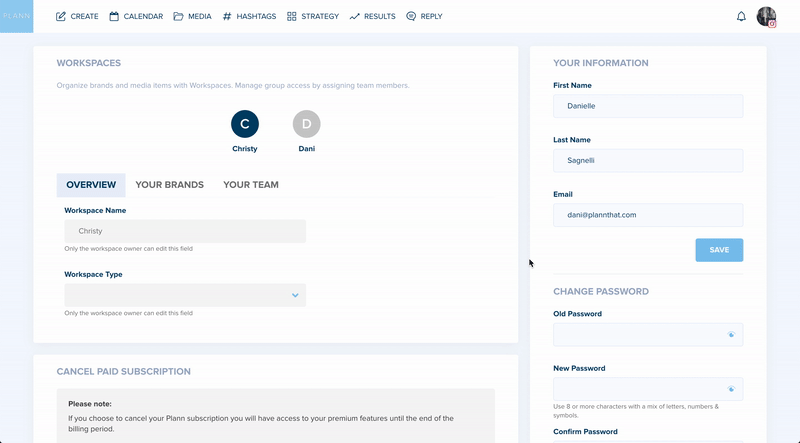 We genuinely love hearing from you and all of your ideas for Plann.
Reach out to the product team directly at feedback@plannthat.com
Christy Laurence
Plann Founder