It's the dawn of a new day in Instagram land and the micro influencers are reigning supreme! Or at the very least, they're on just about every news outlets' radar.
But why are micro influencers the flavor of the month?
Or should I say, flavor of 2019?
Well, it all comes down to the new focus that many brands have on working with influencers that have true connections with their followers. Y'know, deeper than just looking at their bikini photos for #fitspo.
Brands want to work with micro influencers because their engagement is real. They also have a targeted following with a demographic that is proven by their un-tainted numbers.
Because buying followers and likes? That is soooo 2018.
Read on to find out how you can work with micro influencers on Instagram. Also, find out why they truly are the best bang for your buck.
It's the time to invest in micro influencer marketing!

Why Micro Influencers on Instagram are So Powerful
If you have been looking for a micro influencer definition, you've come to the right place.
While their following may seem small (3000+ followers) they are a mighty category within the influencer marketing landscape. Due to their smaller, more tight-knit online community these micro influencers are far more likely to have a following that knows them like they'd know a friend. Therefore, they are more willing to trust the influencer's product suggestions and read right to the end of their storytelling captions.
It is crucial that when choosing to work with a micro influencer that you take a look at their media kit (more info on requesting that below). Also, it's wise to analyse their following to determine whether they fit the demographic that you'd like to have your brand known by.
Something else you won't want to skim over is the quality of previous branded/sponsored posts on Instagram that the micro influencer has shared. While the influencer may not have the numbers on what clear results they achieved for the brand, you will be able to see the quality of their sponsored posts by the caption, image resolution and call to action.
Essentially you need to find micro influencers that have a talent when it comes to marketing!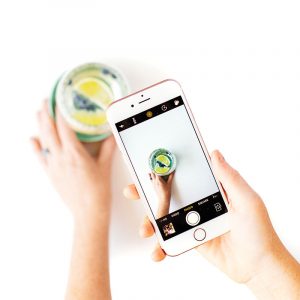 How to Work With a Micro Instagram Influencer
So, you've found a few micro influencers with a clear niche that you think would suit your brand. Huzzah!
Now is the time you've been waiting for… contacting them.
In the first instance, I'd recommend reaching out with a simple request for a media kit via the email mentioned in their Instagram bio description. No email? Send a short but sweet Instagram DM after engaging with a few of their Instagram posts.
You can choose to let the influencer know a bit of background on your brand in this first contact (1 paragraph is plenty) but don't make it too salesy. Mention a few of your brand values such as cruelty-free or artisan crafting to give them an idea of what you could offer to their community.
If an influencer doesn't like or support your brand, they will simply not respond or kindly decline to send a media kit. No hard feelings!
However, you are way more likely to receive a media kit that you can then review to solidify your decision on wanting to work with them. Don't go into a collaboration bind – you really do need to look at these numbers before sending off a proposal.

The Micro Influencer Brief
You are 100% committed to working with the influencer, so now it is time to put together a brief of the project you'd like to work with them on. It will most likely be a sponsored Instagram grid post.
Here are a few things you must include in your brief:
▪ Background on the campaign – does it align with a product launch?
▪ Date or date –range of content posting – important to be up front with this!
▪ Post requirements – branded hashtags, image styles etc
▪ Budget – list the amount the influencer will be compensated for
After receiving a media kit you should already have an idea of the micro influencers' sponsored post rate. It is important to meet this expectation. If it is slightly out of your price range, let them know up front and offer something additional. Your project may not be accepted by the micro influencer, but at least you were honest in the beginning.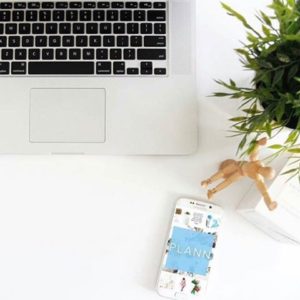 Note: NEVER insult an influencer's pricing or beg and plead for them to drop the price just for you, neither of those things are professional!
Now that you've had an insight into the world of micro-influencers and micro influencer marketing I think it's time you tried it out.
Before you start making a list and checking it twice, start simple. Come up with a few creative briefs for influencer marketing campaigns you'd like to run that align with product launches, sale periods or seasonal events.
Flesh out the idea and make sure your brief is clear. Do this before you start looking for micro influencers to work with. This will ensure you pick influencers for the right campaigns from the get-go!
The best of luck to your Plann'r, I know you can do this.