If there's one thing we know it's that AI is taking over. Some of your favorite social media platforms are harnessing the power of AI to bring you new tools, features, and updates.
The good news? AI is here to streamline your content creation process and help you build and make it easier than ever to create ad campaigns that drive sales.
There's plenty of big things happening in the world of social media, from Meta's new AI ad tools to TikTok improving in-app shopping as well as AI content assistants on LinkedIn. Keep reading to discover the latest social media news you need to know about!
Meta tests AI ad tools for Facebook and Instagram
Since AI is dominating all of our favorite apps and platforms, it seems Meta is joining in on the party by building and testing a set of new ad tools with their new AI Sandbox project.
Meta's AI Sandbox project is being tested with a small group of advertisers to build new ad campaigns for Facebook and Instagram which incorporates three elements:
• Text Variation: multiple versions of text can be generated to showcase important advertising copy. This gives advertisers different choices to test out different messages for certain audiences.
• Background Generation: generates different background images for text inputs, giving advertisers the ability to test out a variety of backgrounds faster and diversify creative assets.
• Image Outcropping: creative assets can be adjusted to fit various aspect ratios across different platforms and features like Stories and Reels. This allows advertisers to spend less time on repurposing creative assets.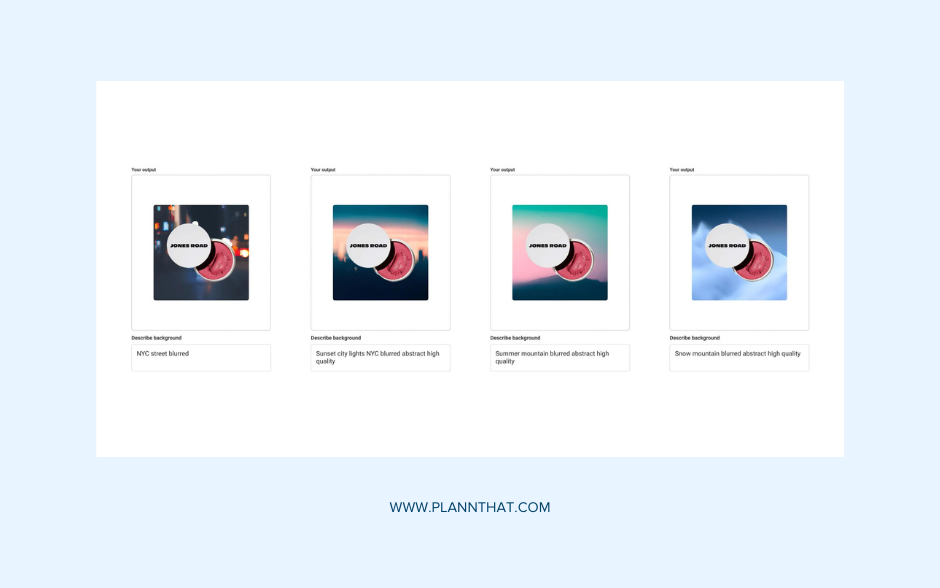 Meta updates monetization for Reels based on content performance
Not only is Meta delving into the world of AI, but, they're also updating their monetization program for Reels creators with a new payout model. With these new updates, Meta will pay creators, brands, and businesses based on the performance of their Reels instead of the earnings of ads displayed with their Reels – which is similar to YouTube's monetization model.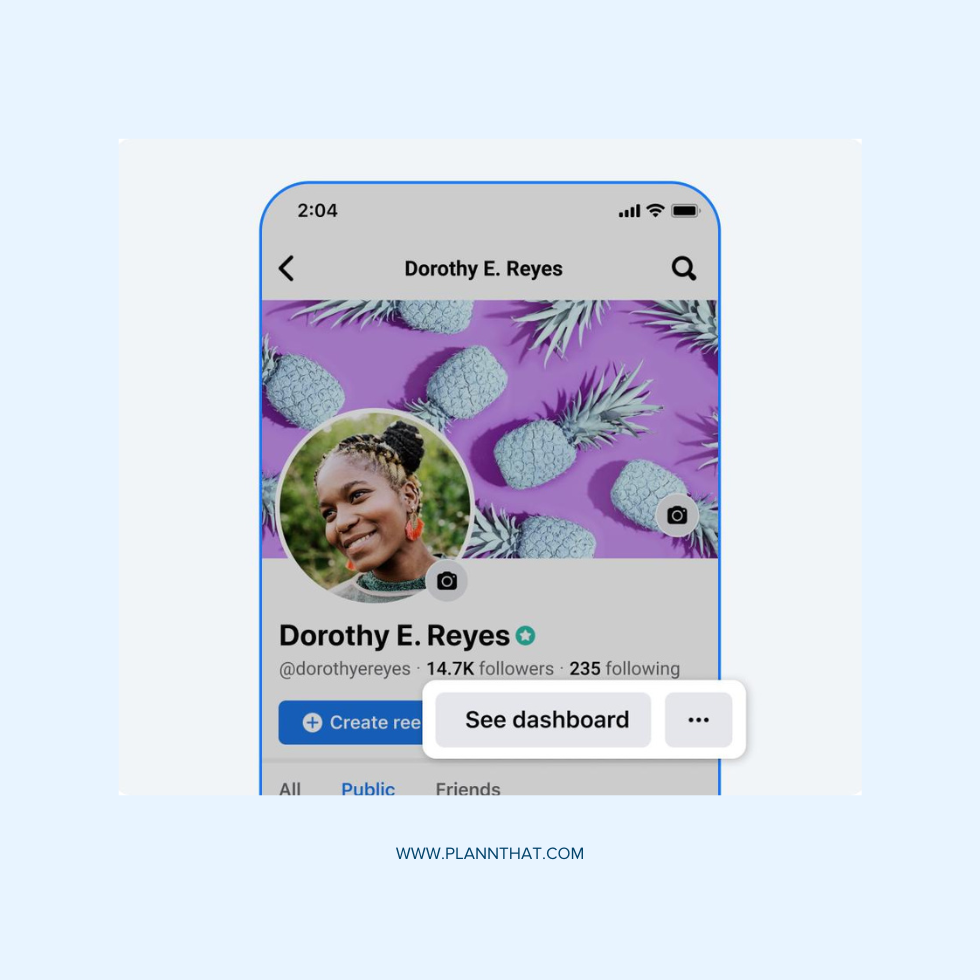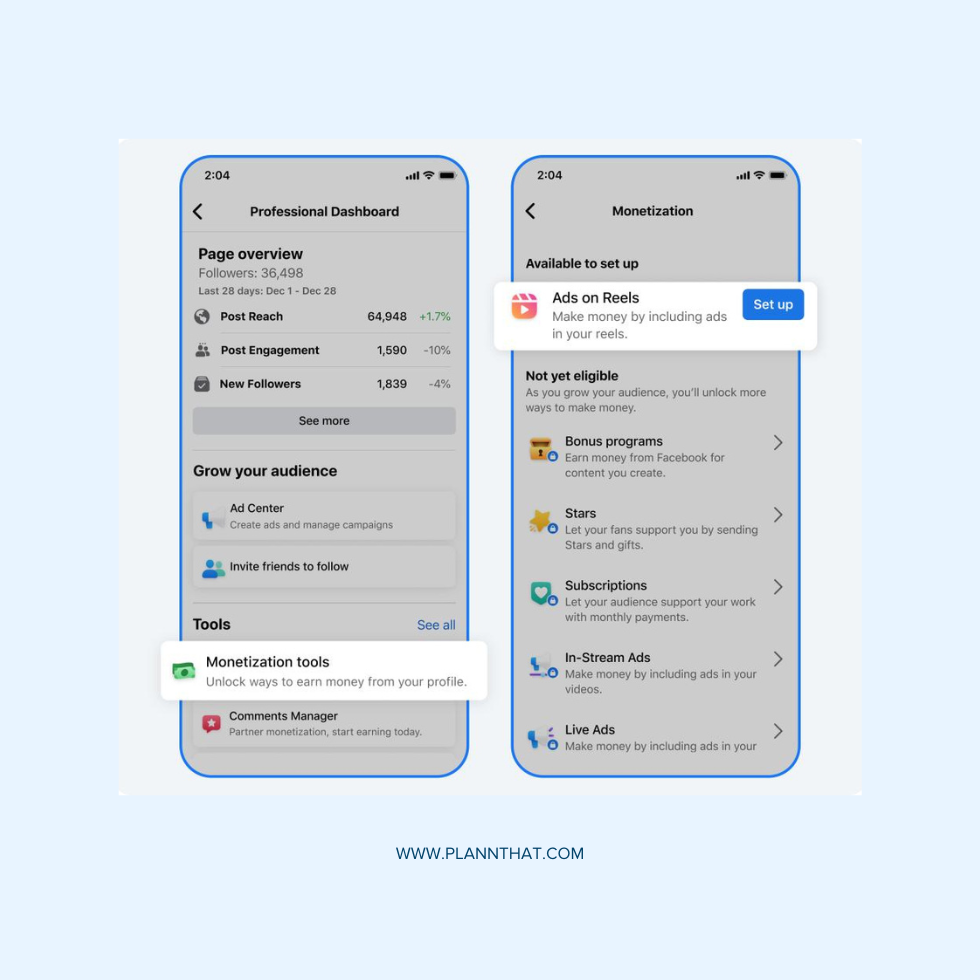 So how do these new updates work?
Meta says payouts will be based on the number of plays your Reels receive. The better a Reel performs, the more money you can earn. Meta explains these changes are a result of the various external variables that have determined how creators have made their ad earnings like whether the ads are relevant to viewers.
With a performance-based model, creators can focus more on content that appeals to their audience which will actually help them grow and advertisers will have access to more ad inventory to reach more people.
Meta also announced that more users will be able to join the monetization program and they're expanding the program on Facebook. But, you will have to live in one of the 52 countries listed and meet a few minimum requirements to join.
You can check if you're part of the program on Facebook by heading to the Professional Dashboard and clicking on the Monetization Tools tab. If you've been invited, 'Ads on Reels' should be displayed and you can choose 'Set Up' to begin your onboarding process.
TikTok's partnership with Smartly.io provides pathways for in-app shopping
TikTok's Marketing Partners Program has introduced a brand new update, partnering with Smartly.io as their video shopping ads partner to provide new pathways for in-stream shopping.
TikTok's Video Shopping Ads will now guide users through the shopping funnel all within the TikTok app where you can make purchases within the app directly from a video clip. The integration with Smartly.io will enable brands and businesses to incorporate their product catalog to streamline the shopping experience for consumers.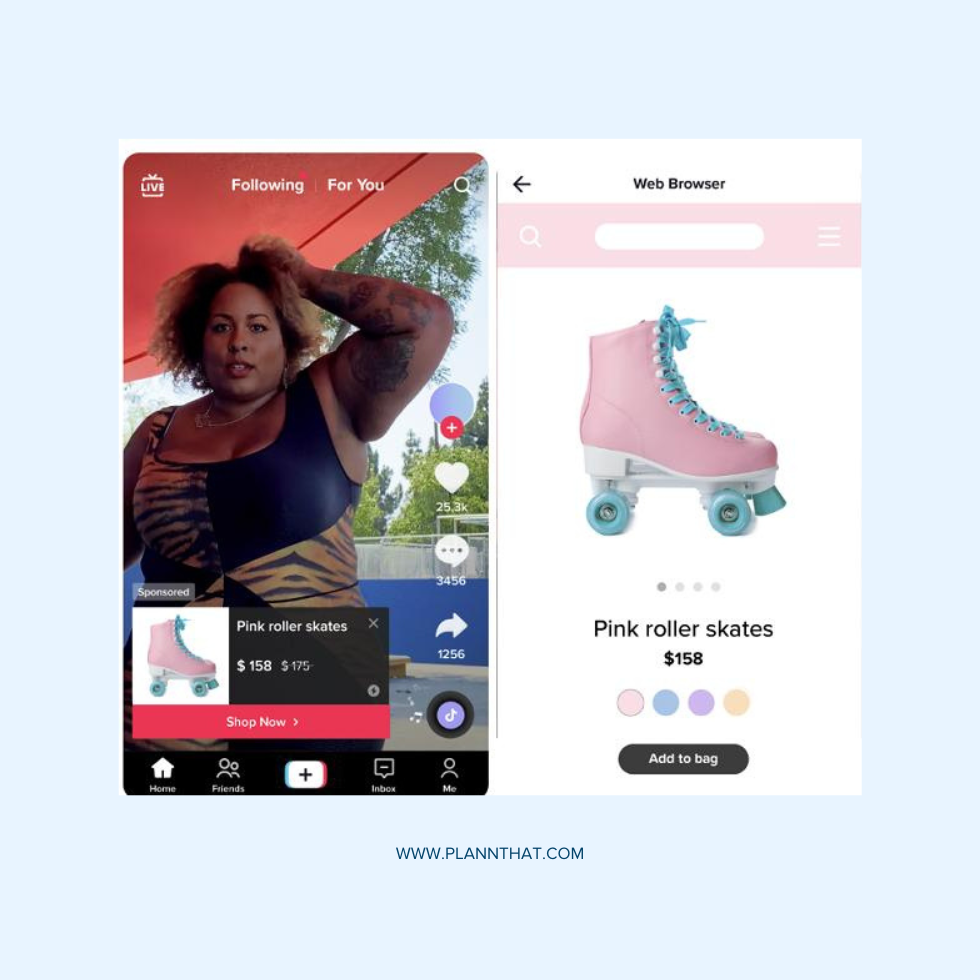 Using Smartly's tools, brands and businesses can also connect with TikTok creators to build and create campaigns and with automated creative production across your product catalog, you can test different ad variations, and ensure your ads are fresh and up-to-date.
TikTok says this new partnership can help brands and businesses manage their TikTok campaigns and scale, optimize, and test ads that drive results in the following ways:
• Simplify workflows: focus on strategy instead of manual content creation, speeding up execution by building, duplicating, and launching multiple campaigns, ad groups, and ads simultaneously.
• Integrate product catalogs: make fast updates to catalogs with easy-to-use feed management.
• Scale and automate creative production: enhance creative assets and create on-brand dynamic video templates across your product catalog to test different variations of ads to avoid ad fatigue.
• Optimize and improve performance: access to customized reporting tools to leverage real-time data from third-party integrations and custom-defined KPIs. You can also keep up with shopper behaviors and make bulk campaign adjustments based on insights.
TikTok says you can use Smartly.io by contacting them directly or using the Marketing Partners Program to make them your preferred campaign management provider.
LinkedIn experiments with AI post prompts
Since other social media platforms like Meta are experimenting with AI, it seems LinkedIn is following suit and dipping its toe into AI. LinkedIn has just launched that ability to create AI-generated job descriptions, profile summaries, and more recently AI-generated feed posts.
Nima Owji took to Twitter to share a screenshot of LinkedIn's testing of an AI-generated assistant that helps you work on a first draft of your in-feed post.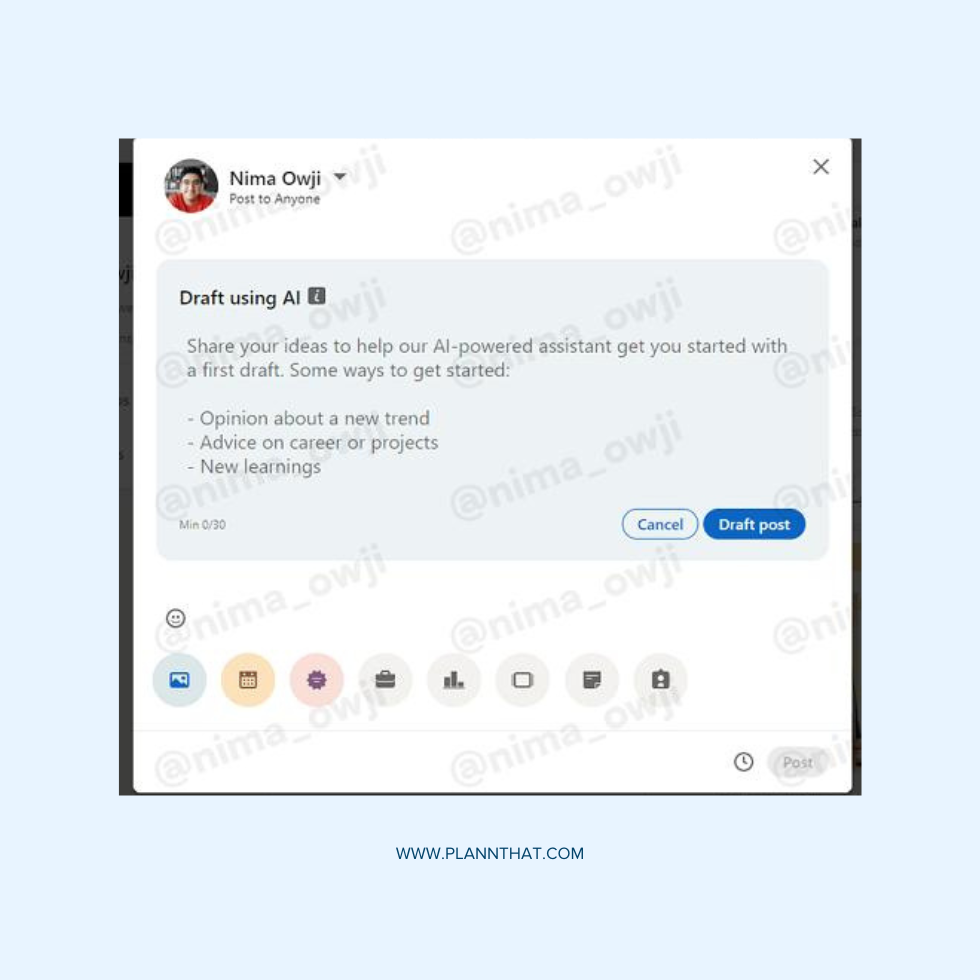 As you can see in the screenshot above, LinkedIn's AI assistant prompts you to 'share your ideas' within the platform which will give you suggestions for a first draft of your LinkedIn post. In the example above, LinkedIn also gives you some prompts about topics you can discuss in posts like opinions on trending topics, and career advice.
While LinkedIn's AI assistant is in the super early stages of testing and will likely have limitations to the tool, the new feature can help brands and businesses create thought-leadership content on the platform. It helps by suggesting ideas and topics to cover and gives you a scaffold of content that you can tailor to speed up your content creation process.
Ready to supercharge your success on social media?
Looking for an all-in-one content creation suite that allows you to manage your social media channels effortlessly? From mapping out your strategy and designing your graphics to saving plug-and-play hashtag sets, you'll find everything you need inside Plann.
Go on, and redeem your 7-day free trial of Plann Plus. If you don't like it, keep using Plann for free!