Think social media is simply a place to post stunning content? Think again.
With the rise of social shopping, influencer marketing and sponsored content, you can turn your social media posts into a powerful way to make money.
Not sure where to start with making money on social media? You've come to the right place.
This article will walk you through 14 ways you can easily make money on social media. We've split them out between different social media platforms, such as Instagram, Pinterest, TikTok, YouTube and Facebook so you can quickly jump to the platform you're on.
Let's dive in!
Ways to make money on Instagram
Subscriptions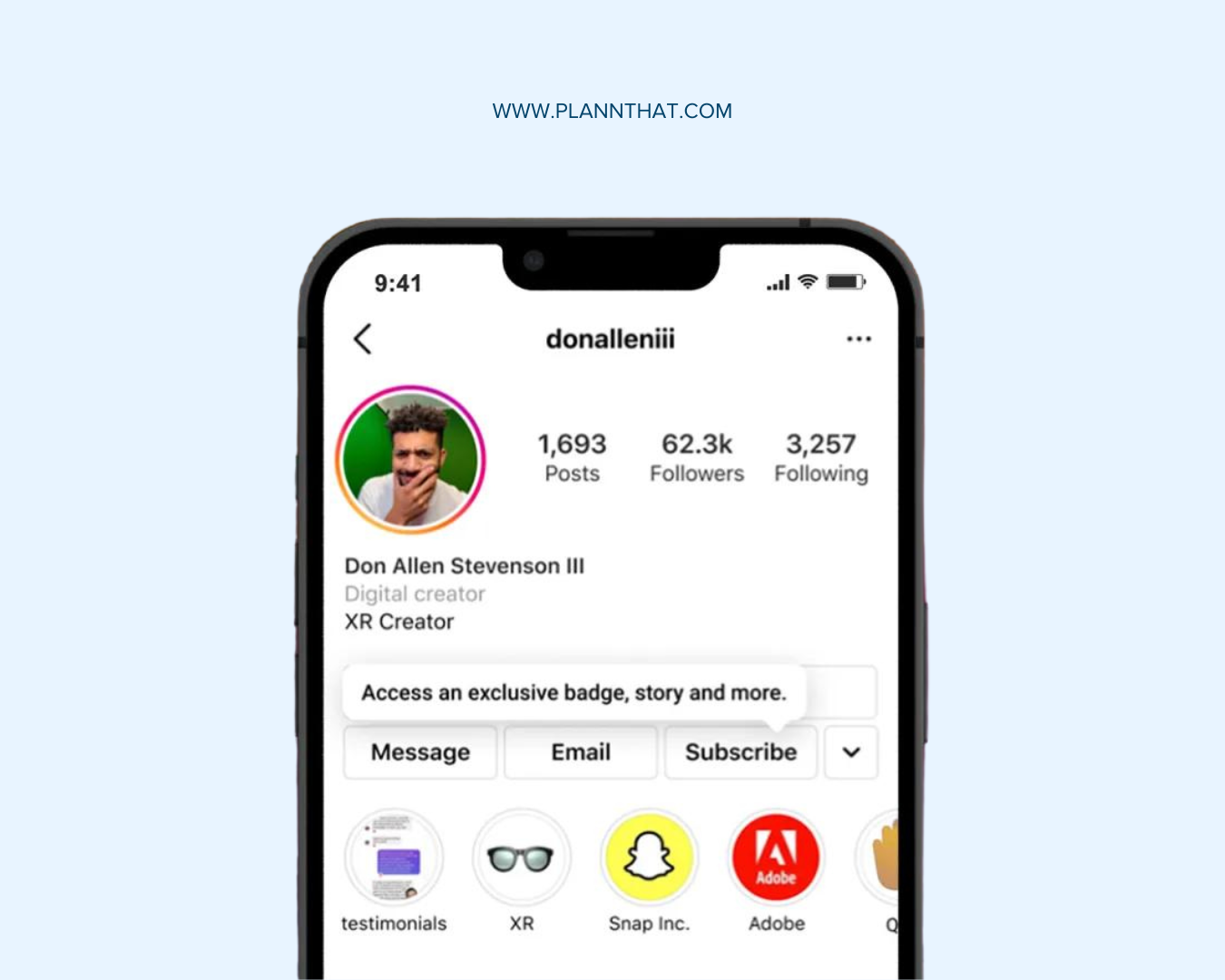 Instagram's subscriptions feature allows you to earn recurring monthly revenue easily.
It's easy: you offer content that's exclusively available to only your most engaged followers. Your exclusive content appears with a unique purple highlighting ring.
Subscribers can view all your exclusive content and get a subscriber badge next to their name in exchange for paying a monthly fee. You set your price and can easily see who subscribes (thanks to the badge).
Offer a Service or Coaching
Social media is an excellent marketing tool if you have a skill or talent that other people will value. Copywriters, graphic designers, website developers, marketers and other online service providers easily find clients by posting engaging content highlighting their skills and demonstrating how they can improve people's lives.
Life coaching, business coaching, career coaching, and other similar paths, offer a great way to make money online and on social media.
Brand Partnerships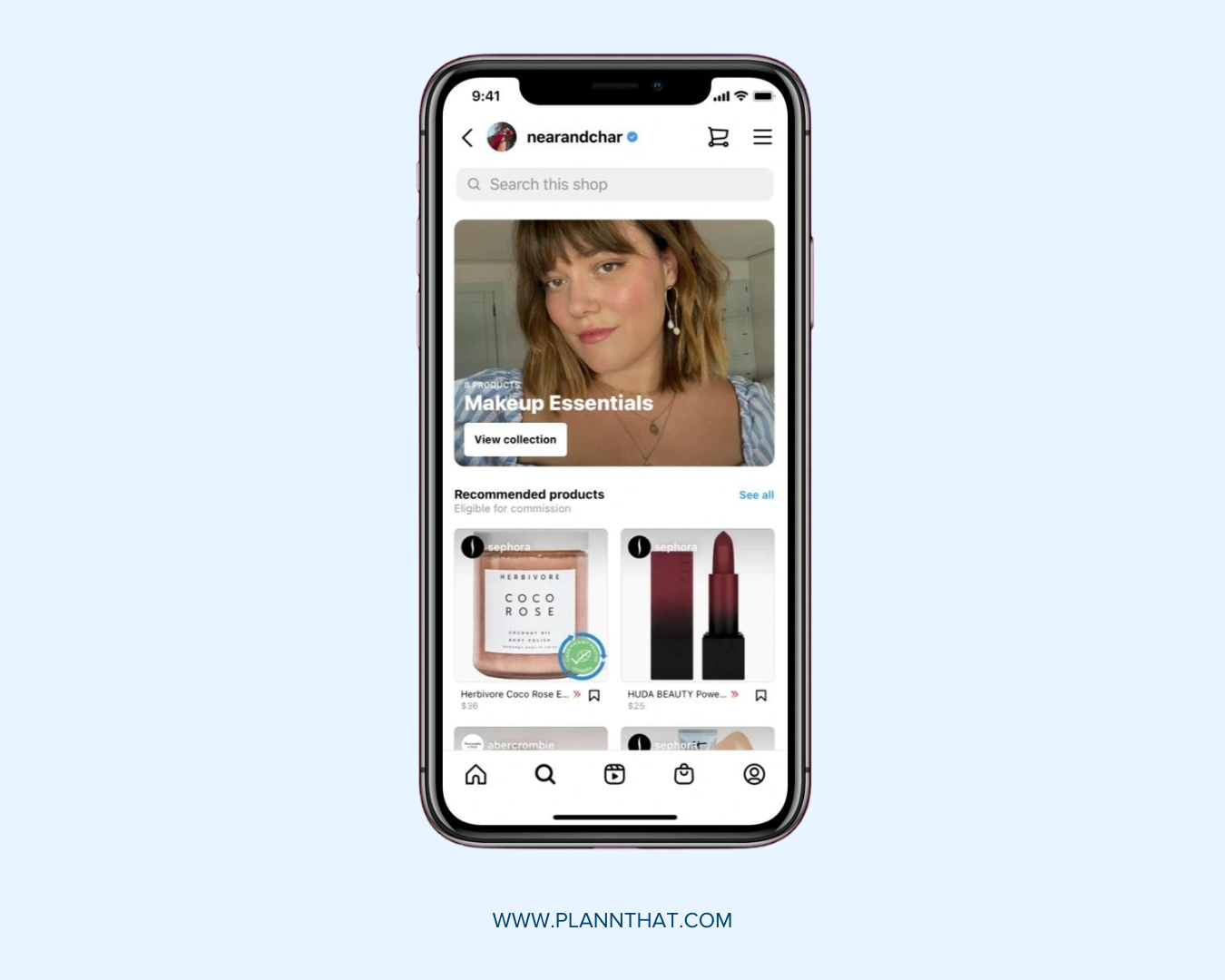 When you have an established presence on your social media platform, you can start to partner with brands. These brands may provide you with free merchandise in exchange for featuring content that showcases them, or they may pay you directly for the content you create.
Many believe this type of arrangement is the province of big-name influencers, but the truth is that you can start to leverage brand partnerships with a relatively small following on social media.
Brands value authentic creators who produce quality content and align with them in terms of audience demographics and values. So if that's you, this is an option even if you're a micro-influencer with only 1-5K followers.
Ways to make money on Pinterest
Become an Affiliate
Affiliate marketing is a great way to earn passive income on social media.
Bloggers have been leveraging affiliate links for years to earn money from their website traffic and social media creators can do the same thing. With big brands like Amazon running affiliate programs enabling you to create shop fronts and links that can be added to your social profile, it's never been easier to earn income.
Find an affiliate program that includes products you love and that your audience will find helpful, inspirational, or beautiful and share those products in engaging content.
You can usually find an affiliate program for any niche, from marketing gurus to Saas – indeed, Plann has an affiliate program you can join!
Sell Your Merch
Creating a line of merchandise is a great way to make extra money when you have a strong presence and a loyal following. You can create a Shopify store, Woo Commerce site, or similar and drive traffic directly to it from your social. Or you can create a shop on your social platform itself.
Services like RedBubble allow you to create merchandise only when someone has placed an order. Similar print-on-demand services can be used to create and sell books and bespoke notebooks on Amazon.
Ways to make money on TikTok
Join the Creator Fund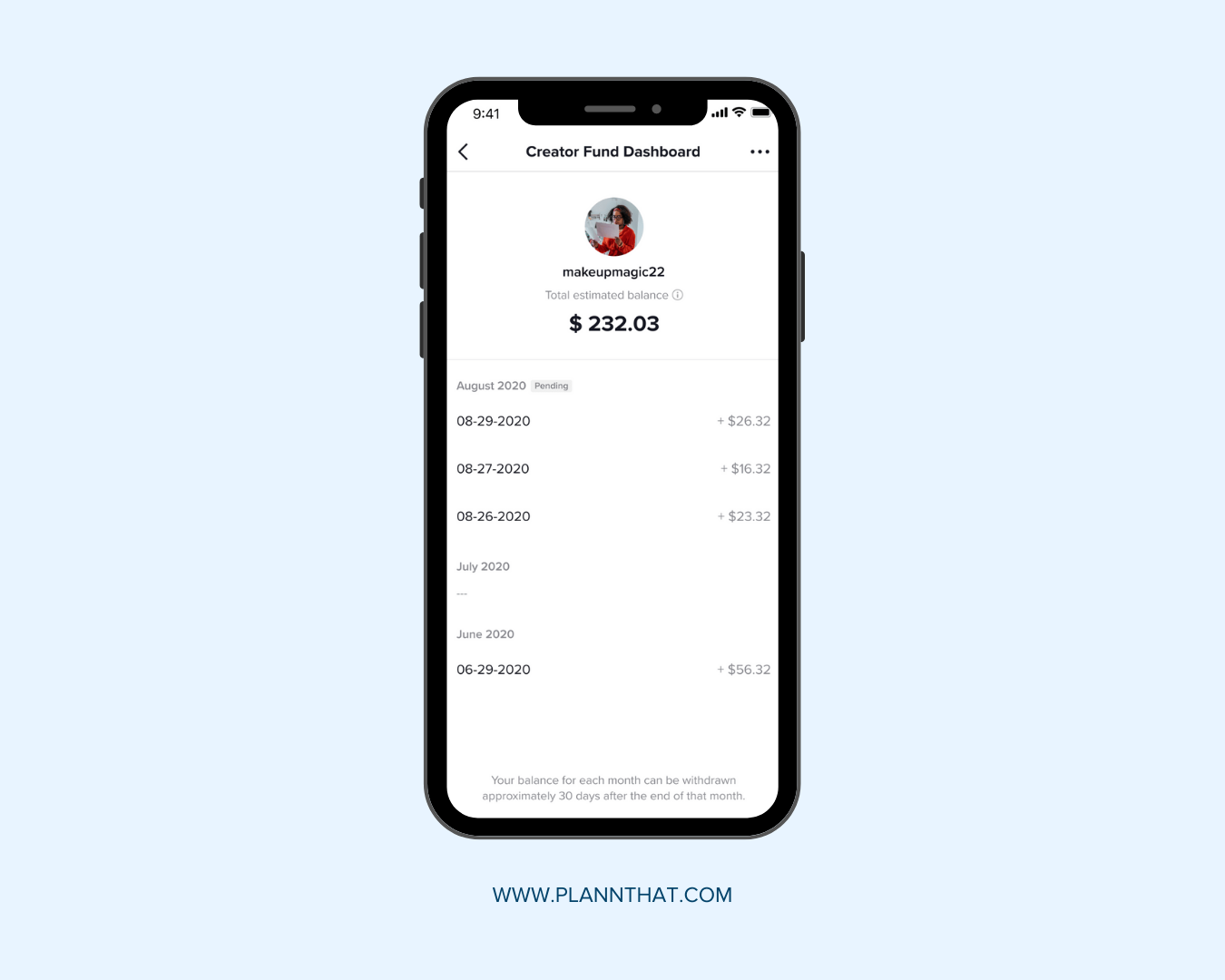 The TikTok creator fund is a great way to make money on TikTok. As with YouTube monetization, there are some criteria you will need to meet to qualify, but it's an effective means of earning money for the content you create.
The best part is that you don't need to do anything different to start meaning money – whatever content you already create, as long as it's engaging and popular, you can make money simply by creating more of it.
Go Live and Get Gifts
You can earn money directly by going Live on TikTok and accessing Live Gifts. Once you have set it up, your viewers can send you virtual stickers while you're streaming. These gifts allow you to collect diamonds that you can cash in for actual money.
It's a relatively simple to get started:
Viewers use real money to buy coins. It will cost them $1 for 100 coins.
Those coins let them send you virtual gifts.
You convert the coins you collect into diamonds – two coins equate to one diamond.
Diamonds can then be traded for money – you'll need 200 diamonds for every $1 you redeem.
You will also need a minimum amount of $100 before withdrawing it and your funds can be transferred straight into PayPal. The only catch is that TikTok will take 50% of your earnings.
Sell Digital Products
Another way to monetize your skills is to create digital products you can sell.
That might take the form of an eBook or eCourse, but equally, it could be digital 'printables' like inspirational quotes or artwork that people can buy, download and frame. There are many ways to create a digital version of the product or service you offer in physical form or in person.
Website developers can create template sites that can be sold multiple times. Graphic designers can create brand packs that are equally evergreen. Use your imagination and the sky's the limit.
Ways to make money on YouTube
Monetize Your YouTube Channel with Ads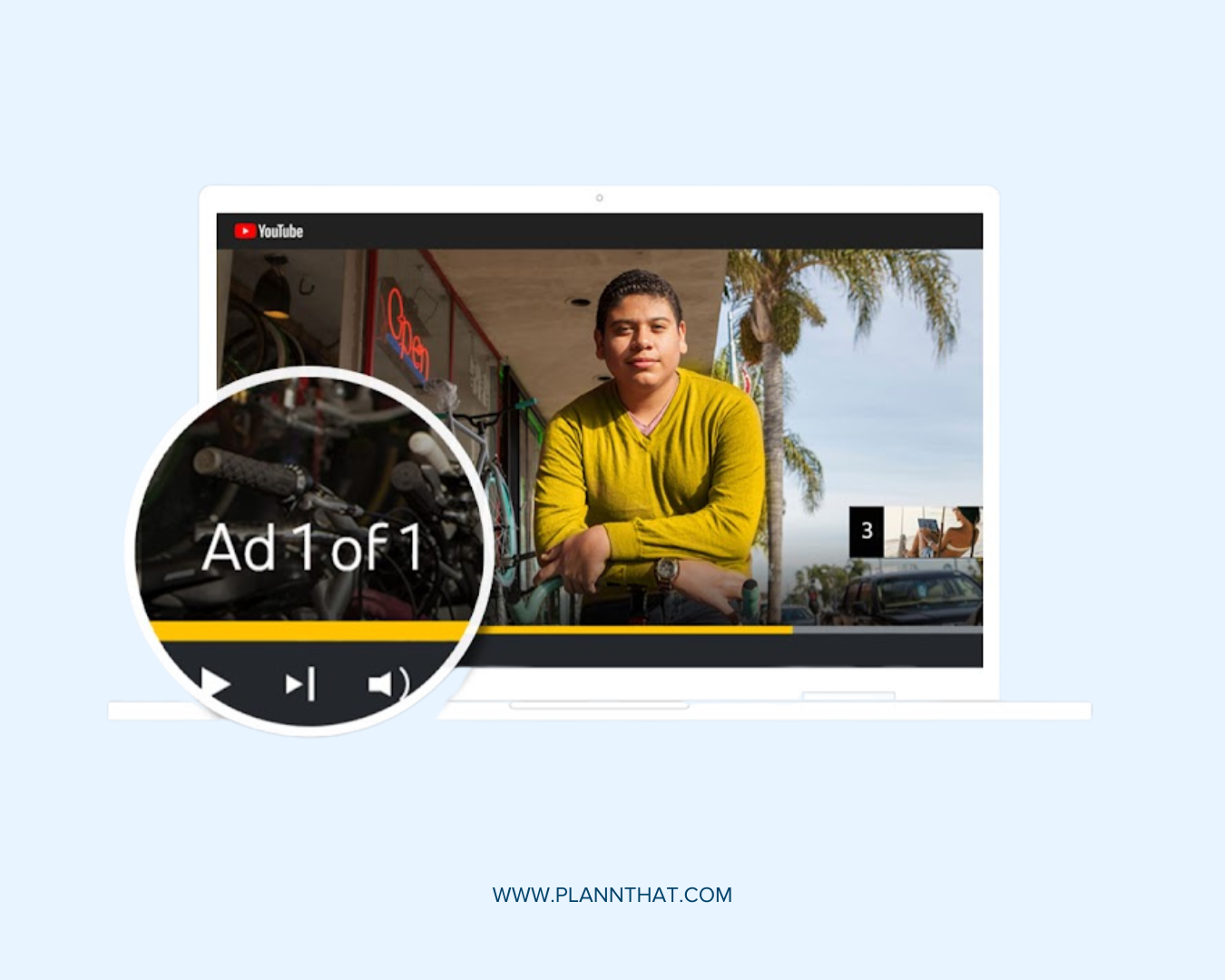 If you're on YouTube, monetizing your channel is a great way to earn money. This isn't an option available to everyone – you need to have over 1,000 subscribers, have a minimum of 4,000 valid public watch hours in the last 12 months, be in a country offering the YouTube partner program and meet several other criteria.
If you can successfully apply, however, you will earn money from the adverts running as people watch your videos. These work a lot like commercial breaks on live TV, with your content playing for a while, then breaking for an advert and continuing.
Channel Memberships
YouTube created memberships in 2018 as a way for creators to monetize their content. Once you've activated Channel Memberships on your account, you'll be able to offer your subscribers exclusive perks only available to members. There are a few different things you can offer, including:
Loyalty badges
Custom emojis
Community posts for members-only
Live chat access
Exclusive live streams
Bonus content
Offering exclusive content that makes your members feel special allows them to stand out amid the crowd of all your viewers. However, there are some conditions you will need to meet, namely:
Join the YouTube Partner Program.
Have 1,000 or more subscribers.
Operate in an approved country for the membership feature.
Create content for adults, that is, videos you DON'T set as "made for kids."
A few videos on your channel are ineligible for monetization or recently demonetization.
Agree to YouTube's terms and conditions.
It's worth noting that Channel Memberships differ from Premium Memberships, which allow users to watch ad-free.
YouTube BrandConnect
Another great feature on YouTube is BrandConnect, which allows content creators to connect with brands happy to sponsor the creation of promotional content. This works much like becoming an affiliate because you create content about a specific product or service and encourage others to purchase it.
The difference is that you will usually be paid directly for that content creation rather than earning a percentage of sales. This can be much more beneficial to you as it means you're not risking spending time creating content that never generates sales and thus never earns you any money.
Ways to make money on Facebook
Fan Subscriptions
Much like YouTube's Chanel Memberships, Facebook launched Fan Subscriptions (now simply Subscription) in 2020 as a way for followers to directly support creators they enjoy. In addition, the platform has pledged to pay creators a bonus of between $5 and $20 for each new subscriber until the end of 2021. This is part of their pledge to invest over $1 billion in their creators before 2023.
Subscription Groups
Similarly, Facebook Subscription Groups allow you to create private groups for followers who pay a fee for their membership. The group allows you to share exclusive content.
In-Stream Ads
Another way Facebook allows creators to earn extra money is through in-stream ads appearing in eligible videos. These may be short videos or image ads and work a little like monetizing a YouTube channel. You earn a share of any revenue generated through the ads and viewers will need to complete watching the ads to continue watching your videos.
Earn Money from Your Social Media Efforts
Of course, consistency is the best way to make money on social media. So whichever method of monetization you choose, it is vital to post high-quality content on a consistent topic or niche, to a consistently high standard and on a schedule.
Plann is the perfect way to ensure that consistency, with scheduling features that prevent you from ever missing a post (even when you're busy). We even have visual grids that allow you to plan your feeds' aesthetics.
What are you waiting for? Sign up for a 7-day free trial of Plann Pro today.