Wondering how you can run awesome TikTok ad campaigns? You've come to the right place! 
It's no secret that TikTok has quickly become a social media giant. Who knew the power of a well-executed lip-sync video? With over a billion users and plenty of trends, TikTok is a marketing goldmine, offering great opportunities for advertising all kinds of businesses. 
If you're unsure where to begin when it comes to using TikTok for business, you're not alone. Luckily, the Plann team is here to help! With just a little guidance, we know you can smash your TikTok marketing goals and shout your brand mission to the masses! 
Let's get started! Here's everything you need to know to run amazing TikTok ad campaigns.
Why advertize on TikTok?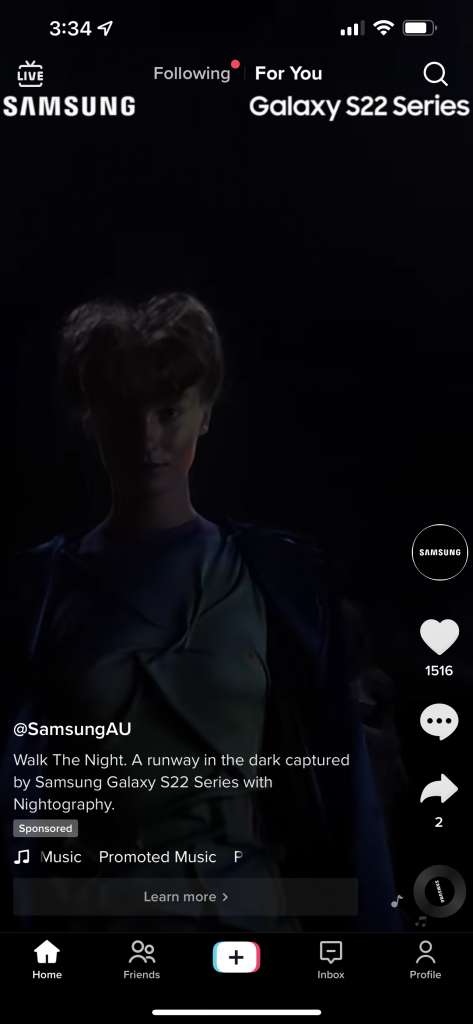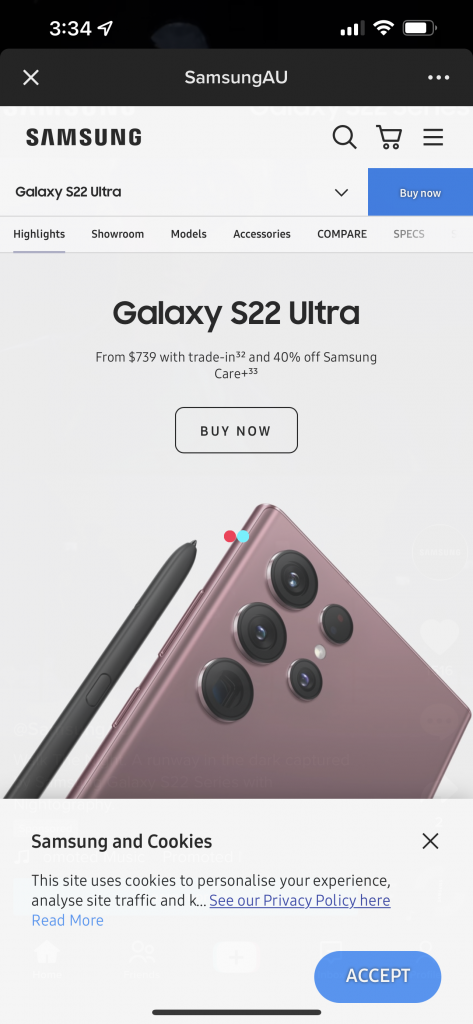 TikTok is well known for its incredible reach and engagement potential. In fact, in 2020, the app won the AdAge marketer of the year award! 
By hopping on trends and communicating with your audience regularly, you can use TikTok to establish a strong brand presence and connect with consumers. 
TikTok's advertising tools also have plenty of benefits. Whether you're running a small business or a huge brand empire, TikTok's in-built analytics and reach features allow you to keep a close eye on your marketing strategy. 
On TikTok, audiences are often motivated to buy. Unique video formats allow you to deliver fresh and engaging advertising creatives. You can boost your website traffic and target audiences in new and innovative ways, turning followers into shoppers.
Types of TikTok ads
There are a few different types of TikTok ads that you can choose from with a TikTok business account. 
TopView TikTok Ads
TopView TikTok ads are designed to place your advertising materials at the top of the TikTok feed. This means you can grab users' attention early on, before they get lost in the scroll. TopView ads are full-screen and can be up to 60 seconds long.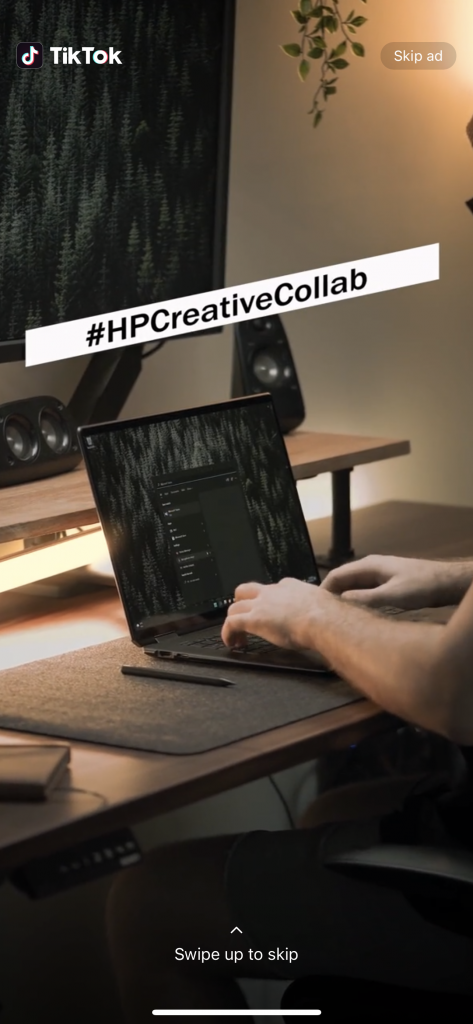 InFeed TikTok Ads
InFeed TikTok ads are a little different. These ads appear in the mix of the For You feed, recommended to users just like any other video. These ads make it easy to target audiences when they're already invested in their TikTok browsing.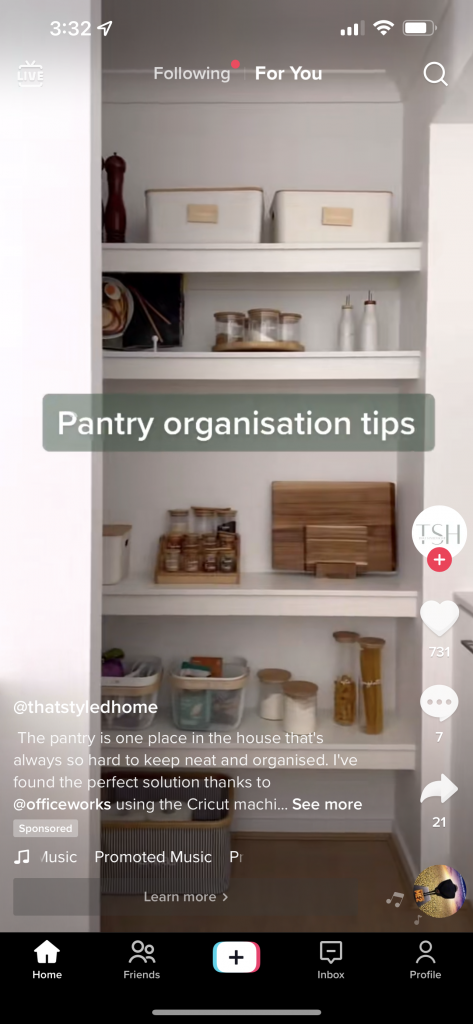 Finally, you can also use other advertising tools on TikTok! You might set up a branded hashtag challenge, encouraging user participation and securing some extra user-generated content. Alternatively, you can create branded effects or stickers for other users to use in their TikTok clips. 
Where to find inspiration for your TikTok ad campaign

On TikTok, you'll never be short on inspiration! The app offers such a rich, diverse digital landscape that there's always a new idea just a scroll or two away. 
To start your idea search, visit the TikTok app! Search for a few brands who work in a similar niche or industry as you, and have a look at their most recent videos. Do you notice any patterns? Which videos seem most popular? 
You can also find inspiration from TikTok trends. Find out what's popular on TikTok right now. Is there a super cool song that everyone is using? What about funny audio or an awesome special effect? 
By putting your own unique spin on an existing trend, you can make the most of this popular format and keep your brand in the spotlight. 
How to create a new TikTok ad
In order to create TikTok ads, you'll need to ensure that you have a TikTok business account. You can check this in account settings. Once you've done this, you're ready to get started! 
Step 1: Head to the TikTok Ads Manager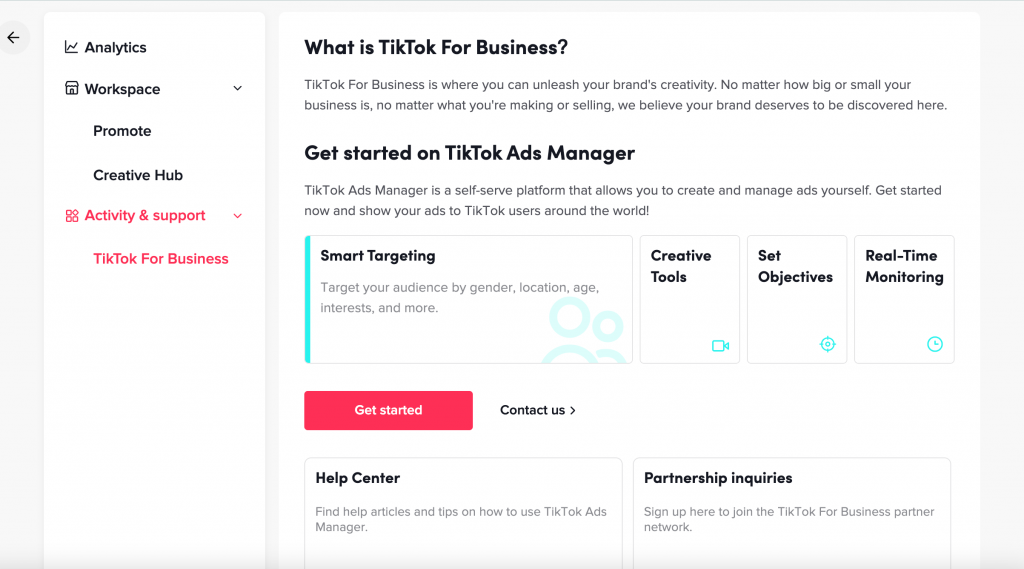 First, head to the TikTok Ads Manager! If you haven't already created an account, you'll be prompted to do so. Here, you'll be able to access your entire advertising dashboard, including all the tools you need to run successful campaigns.
Step 2: Create a new campaign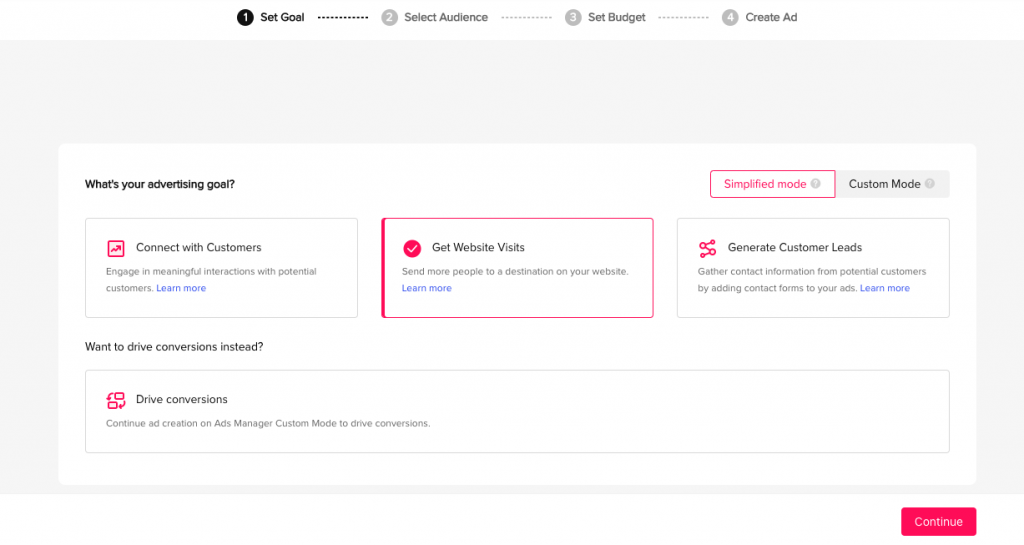 Next, click the campaign button. You'll be directed to choose one of seven objectives, depending on your advertising goals. 
• Choose reach to push content to as many viewers as possible. 
• Choose traffic for URL clicks, app installs to drive downloads, video views to maximize plays, or lead generation to link to a form. 
• To drive specific actions on your site, select conversions, or to create dynamic ads based on your products, choose catalog sales.
Step 3: Choose a name and budget
Every ad campaign needs a name! Add an easy-to-recognize campaign name in campaign settings, and choose a reasonable budget to fund your advertising campaign. With some objectives, you can also access campaign budget optimization features!
Step 4: Select your placements
Now it's time to name your ad group and select your advertising placements! Where will your ad appear? You can choose to place a TopView or InFeed TikTok ad. You can also place advertising materials with other TikTok subsidiaries, like BuzzVideo and TopBuzz. 
If you're happy for TikTok to make its own placement choices, select automatic placement. 
Step 5: Choose whether or not to automate creative optimization
Keen to let the TikTok app work its magic? If so, you can choose to automate creative optimization for your ads! This means that TikTok will automatically generate creative combinations of your text, images, and videos, and then rely on the top-performing options for ad placement.
Step 6: Plan for your audience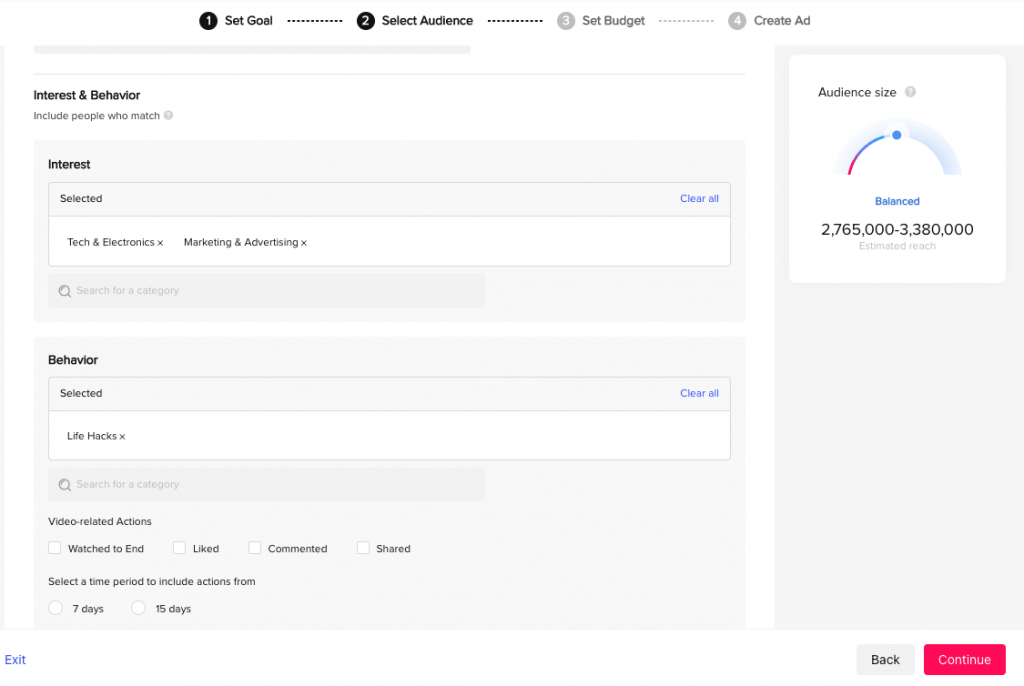 Audience targeting is the key to good advertising. On TikTok, you can set your ads to target specific demographics related to gender, age, location, language, interest, behavior, and device. You can also set up custom targeting.
Step 7: Set an ad group budget and schedule
Next, set up a budget for your ad group. Decide when your TikTok ad campaign will run and how long it will last. You can also choose specific times of the day for ad placement. 
Step 8: Choose an optimization goal and bidding strategy
Select an optimization goal for your ad. Are you aiming for conversions, clicks, or reach? Once you've chosen this, set up your bidding strategy, choosing from bid cap, cost cap, or lowest cost. Next, choose standard or accelerated delivery. 
Step 9: Create your ad 
Finally, create your advertisement! Create an SEO-friendly name and description. Choose your format, and upload your creative materials. Select a thumbnail, then preview your ad, upload any tracking links, and hit submit. Your ad will head to the TikTok review team before it goes live.
Keep track of your campaigns
The secret to effective TikTok advertising is keeping track of ad performance! Using the TikTok Ad Manager and your TikTok analytics, make sure to watch your ad's data to see how well it's meeting its goals. To make sure that you can access ads data at any time, consider moving TikTok Ads to Google BigQuery.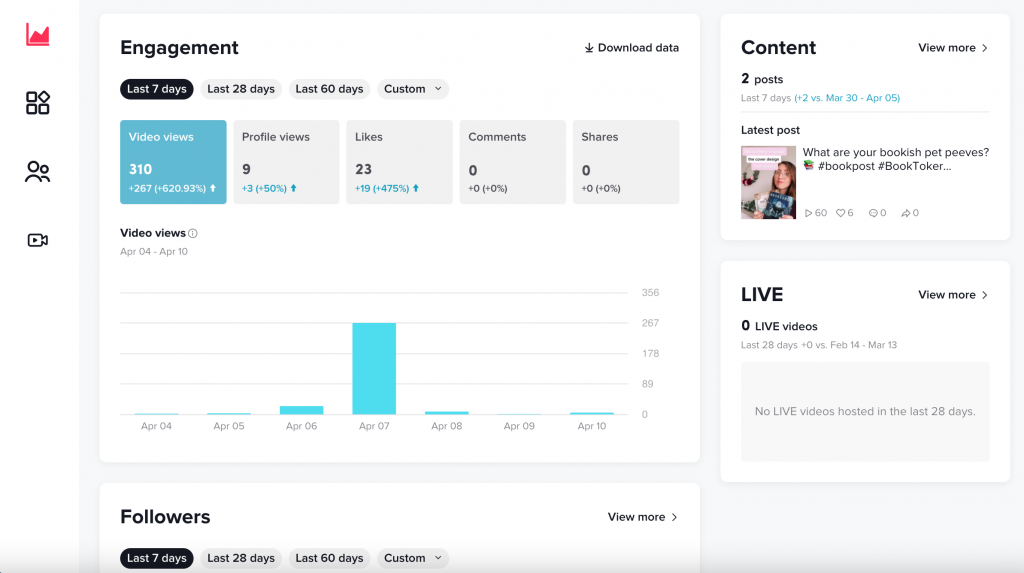 The information you learn from advertising metrics can help you adjust your TikTok ad campaign to make the most of your social media advertising budget. Analytics can also help you create more successful campaigns in the future!
Plann'ing for TikTok success
Our talented Plann'rs love TikTok advertising! Want to become part of the club? Sign up for a free 7-day trial of Plann today, and get started on your journey to TikTok success!