You all asked for it so we've delivered! We're talking about our cute-as-pie, attention-grabbing GIFs. We've created more than 40 of these little guys to make your stories and posts really stand out.
What?! Where? How? Tell Me, Tell ME!
You can check out the full collection by navigating to your Instagram GIF stickers as normal and searching 'Plannthat' then voila! We have a bunch of fun CTAs to promote your content, campaigns and basically convince your viewers to keep tap, tap, tapping away!
So, just to recap:
Open Instagram Stories and record a video or take a photo
Click the GIF Sticker Icon
Search @Plannthat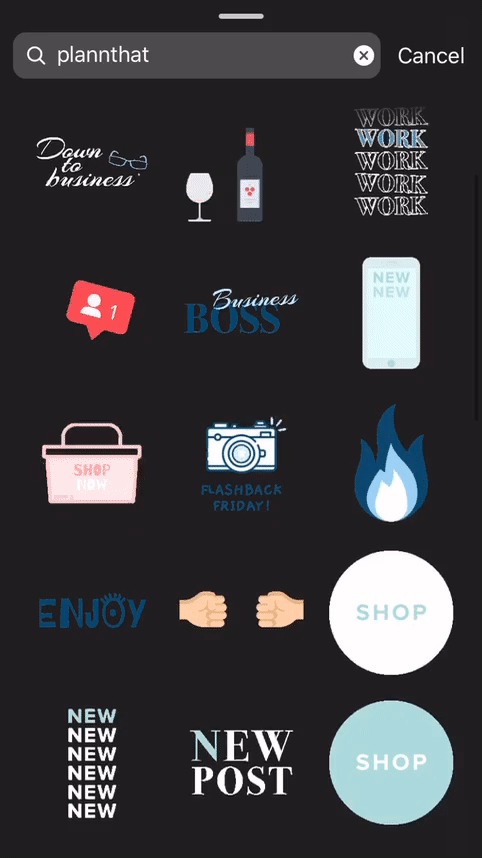 Yasssssssssss
Why GIFs?
GIFs are the perfect way to grab your audience's attention and add some personality to your stories, not to mention increasing brand awareness and engagement.
They're flashy, fabulous and oh so FUN! So the real question is Why NOT GIFs?!
Don't worry our GIFs are here to stay and we're looking forward to creating even more for you, so give us a hola with your requests.
We cannot wait to see what y'all create!