Have you heard of a craze known as the Instagram photo dump trend? If you've seen your favorite brands, creators and celebrities posting curated Instagram carousels of their favorite snaps, you'll know what we're talking about.
From Gigi Hadid to Joe Biden, everyone has been indulging in this trend. Why? Well, these photo dumps offer brands and creators the chance to communicate multiple messages in one post. Why post one photo when you can post a series of related snaps in one post?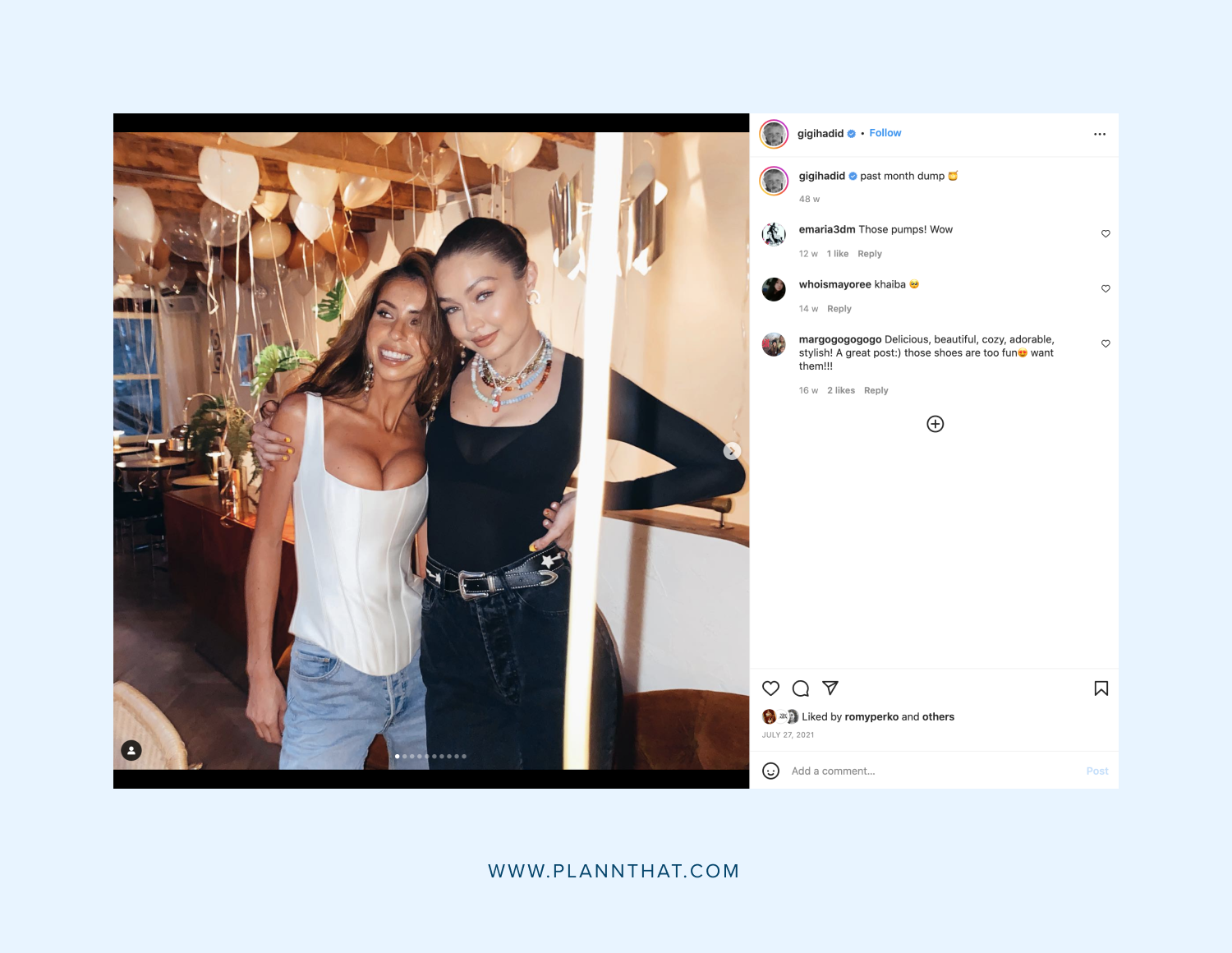 But how can you use the Instagram photo dump trend as a brand or business on social media? If you're looking for post ideas, best practice tips and tricks and even caption formulas, you've come to the right place.
Keep reading to dive into your ultimate guide to jumping on the Instagram photo dump trend!
What is a photo dump on Instagram?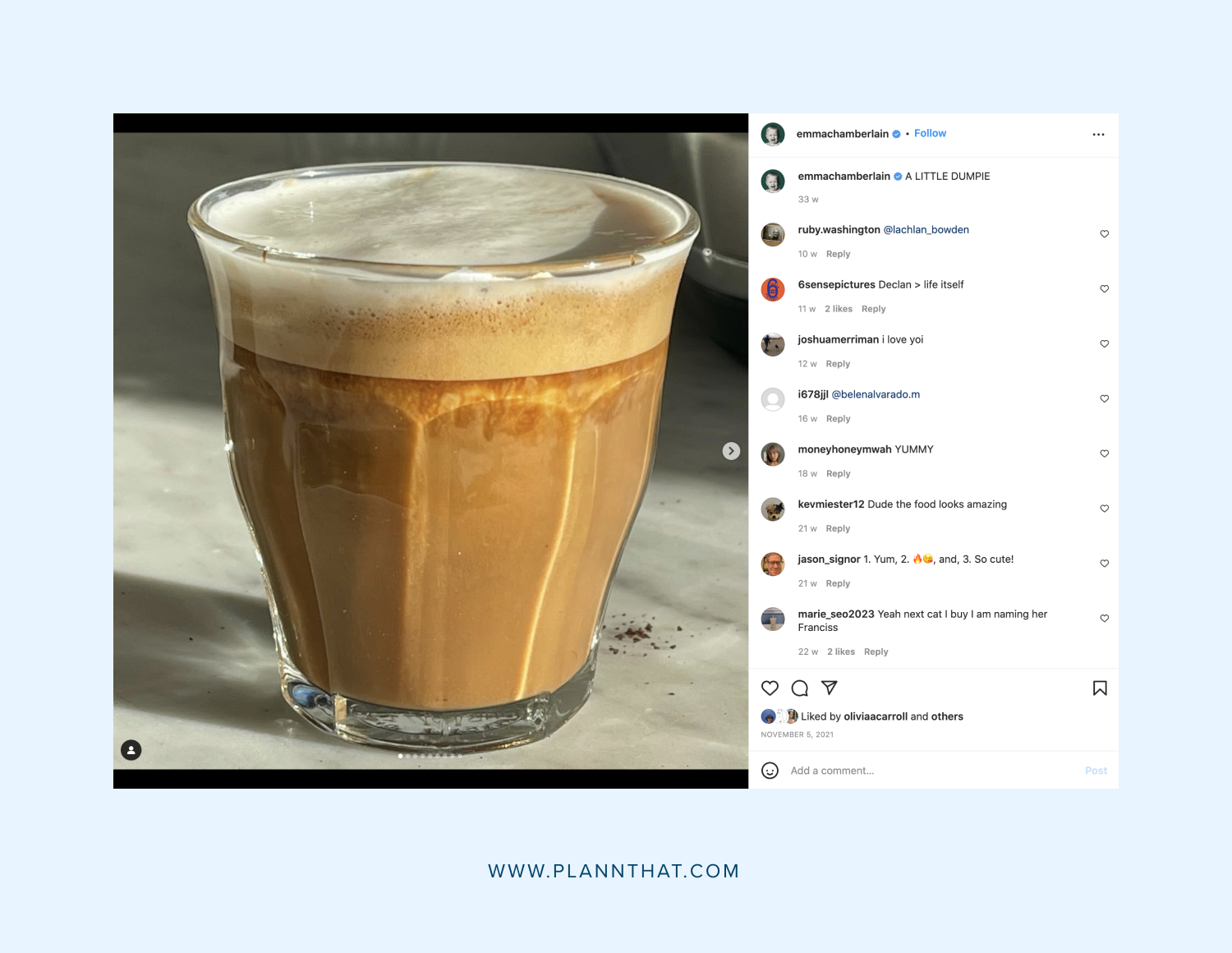 A photo dump is a curated Instagram carousel post featuring multiple photos and videos straight from your camera roll, never just a single photo. What qualifies these pictures under the "dump" is the nature of these photos posted. It's a flood of low-effort, random, unedited images that Instagram users share.
Sometimes these photos are all related to a specific holiday, occasion or event, while other times it simply captures a 'vibe' or mood.
Up until recently, Instagram users have focussed on posting perfectly edited photos that flaunt trendy places, expensive fashion brands, curated professional branding photography and more. Pictures you might otherwise put in your recycle bin have found their place on Instagram posts with the photo dump trend.
A random photo dump post shared could be pictures of the setting sun, a blurry selfie, a hazy hotel room, half a glass of wine, and a funny meme explaining the mood or story. While you could describe these pictures with a caption, the photo dump shows casualness, even if you've strategically curated it.
Do you want a little trivia about who started this popular trend? A 22-year-old full-time college student, Claudia Langella, started dumping around circa summer 2020.
Why should you be jumping on the Instagram photo dump trend?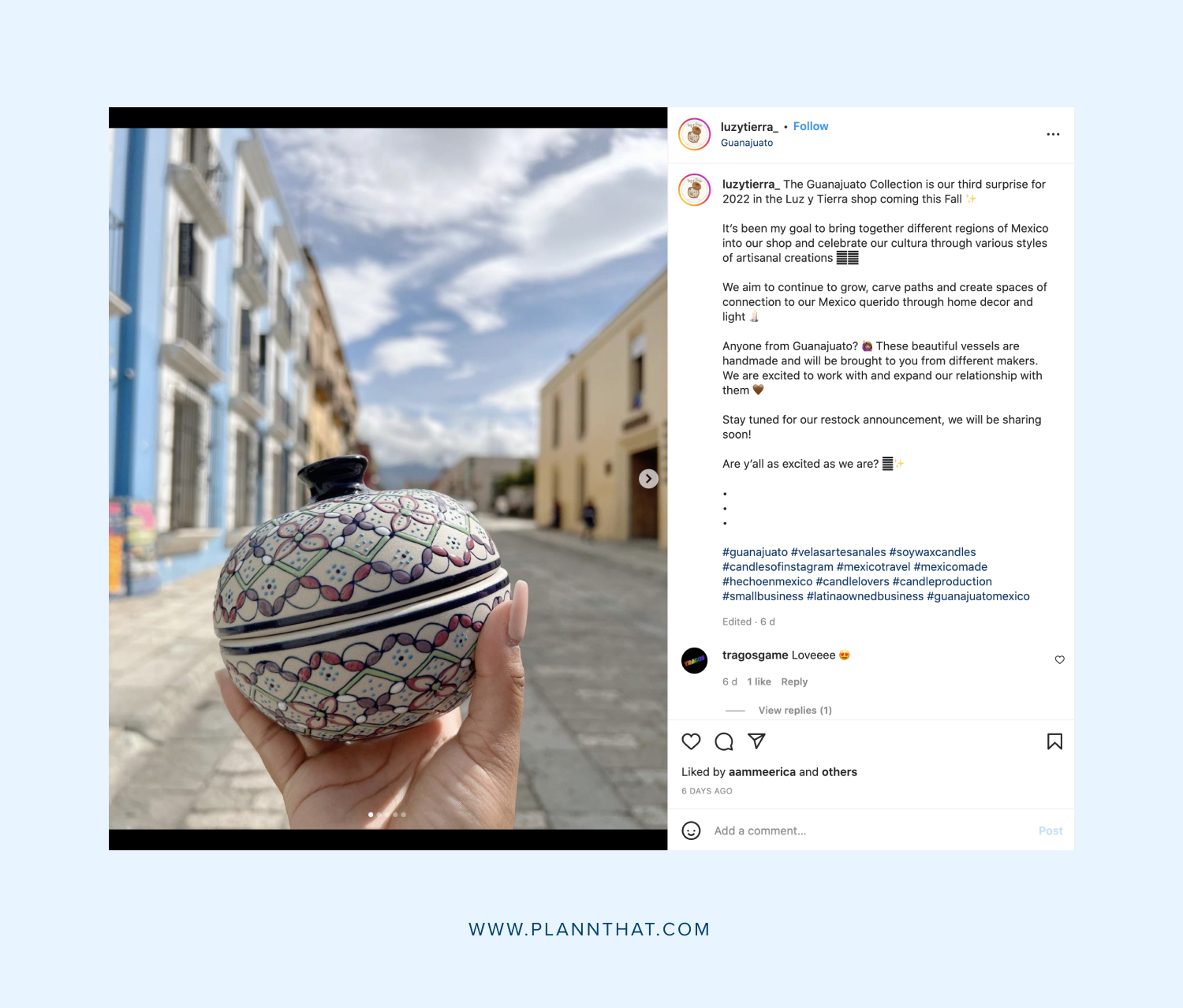 At the time of writing, the hashtag '#photodump' has over one million posts (1,610,417 posts, to be precise) which means that Instagram users love this trend.
As a brand, your social media strategy should include a mix of brand-specific content pillars as well as posts that harness trending topics. With photo dumps taking over Instagram, now is a great time to experiment with this content format and find ways to make it work for business.
When your brand shares this type of content, it allows people to interact informally with your business and relate to your posts. Plus, photo dumps give your posts an authentic, unfiltered feel.
Three ways to use the photo dump trend as a brand or business
Photo dumps are a great strategy when a single picture cannot convey the entire story. Here are a few creative ways your brand can curate photo dump posts on Instagram:
• Behind-the-scenes content: Showcase what happens behind the scenes of your brand or business by curating a photo dump that brings your followers into your warehouse, office or shop.
• An event dump: A significant company event can be worth a casual photo dump. From a product launch, website launch, or even your office Christmas party, show your audience your office fun.
• Sneak peek content: Did you shift to a new office or finish an exciting meeting with a customer? Are you launching a new website? What does your office culture look like? It's worth a sneak peek using a creative Instagram photo dump.
Step-by-step guide to creating the perfect Instagram photo dump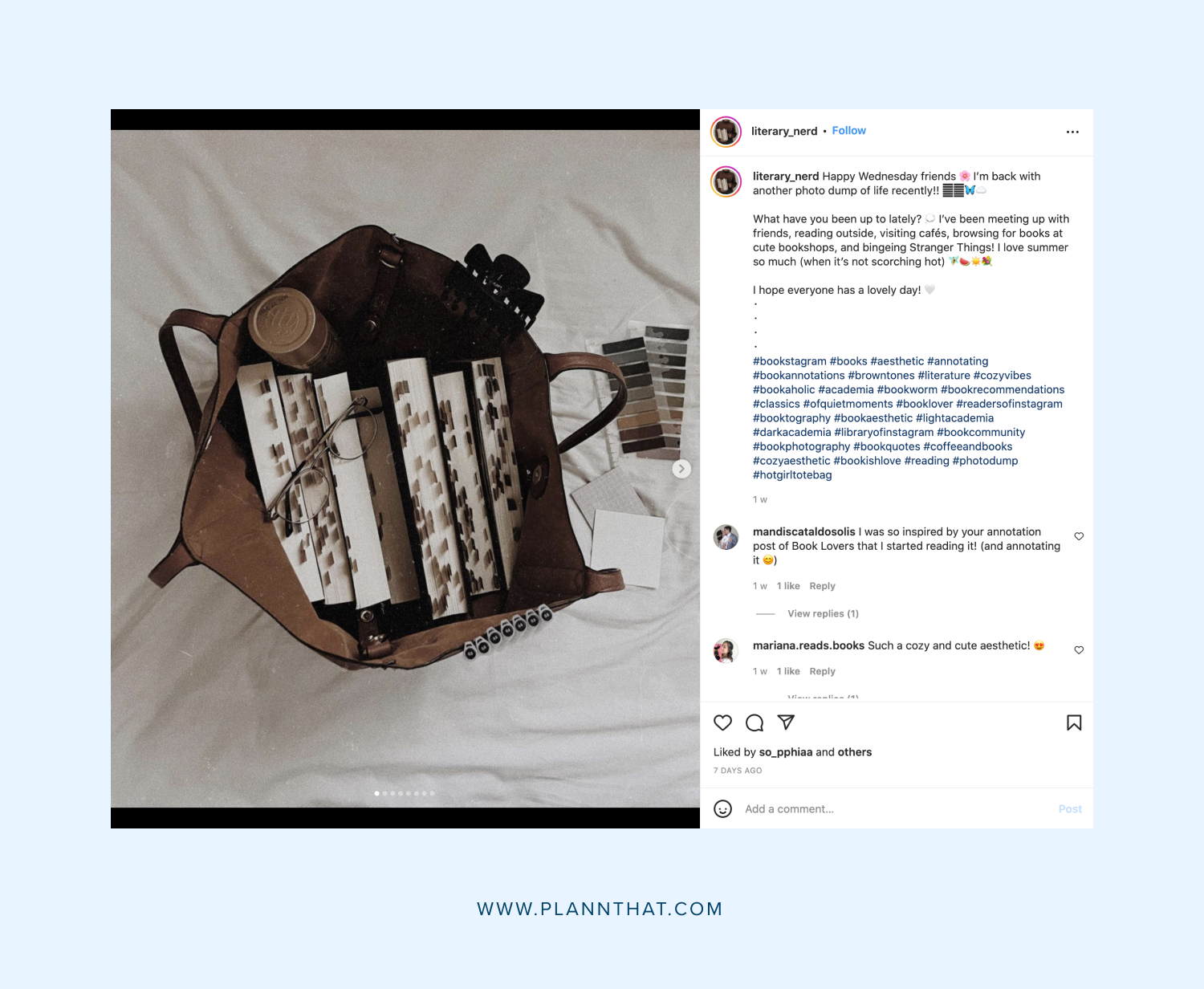 Ready to get started with your first Instagram photo dump? Here are three practical steps you need to take to build this content theme into your social media strategy.
1. Identify your photo dump goals
First up, you need to set an objective for your photo dump post. Do you want to showcase your company culture to drive enquiries for a role you're hiring? Do you want to tease an upcoming product launch and increase sales?
Whatever the scenario might be, make sure to set a clear goal or objective upfront before getting started.
Consider what you want to achieve with your audience through photo dump posts before hunting for photos and assets to bring it to life.
2. Curate your photo dump images
The number rule for curating 'photo dump' post pictures is to identify the most captivating image to use as the cover of your carousel post. This featured image needs to be engaging enough to hook your audience in the first shot and compel them to swipe left until the end.
Plus, make sure to tell a story in the way you sequence your photo dump images. Rather than simply collating together unrelated photos, try your best to give your carousel a logical flow.
To keep your posts engaging, try using a mix of GIFs, memes, and videos to enrich your photo dump carousel.
3. Use captivating captions for your photo dumps
The power of photo dumps indeed lies in the visuals. However, a good caption can give extra context and meaning to your posts. Make sure to grab attention from the first line of your caption, leverage emojis to add visual interest and finish with a strong call-to-action to drive clicks, sales and engagement from your posts.
And voila, you just created your first photo dump!
Plug-and-play templates for Instagram photo dump captions
So now that we know what the photo dump trend is and what goes into crafting a good photo dump post, it's time to work on your captions! As mentioned above, a caption adds weight to your post.
Here are three ideas and caption starters for your next photo dump post:
• Post theme: Product Sneak Peek
• Get ready: we've got something BIG coming in X days/weeks.
• We've got something big to share with you. Can you guess what it is?
• We're working on a brand new product that rhymes with XXX. What could it be?

• Post theme: Behind the Scenes
• Making magic at XXX.
• How we do business at XXX.
• Throwback to XXX.

• Post theme: Events
• Status: OOO celebrating at XXX.
• [Event name] in review. Swipe for our highlights reel!
Level up your social media captions with Plann
Are you ready to take the stress and guesswork creating your Instagram content? Plann is here to help you master your socials!
Our social media calendars give you content prompts, post ideas and done-for-you caption starters for every day of the week.
What are you waiting for? Sign up for a 7-day free trial of Plann Pro. If you don't like it, you can keep using Plann for free.